Behind the Bar: Read by 3 cuts, builders back Innovation Zones, inside the home builders ad campaign, and a watered down first responders bill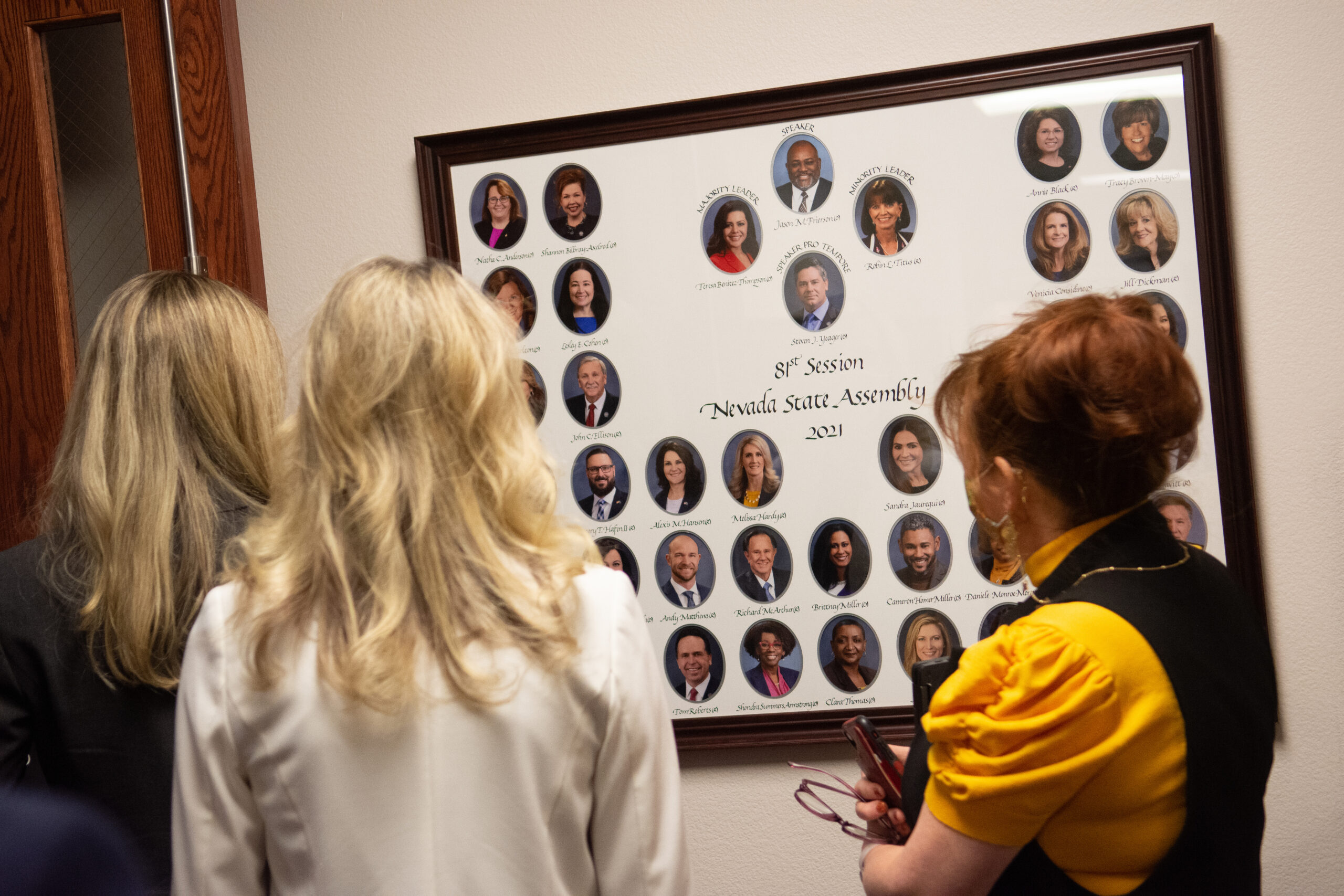 Behind the Bar is The Nevada Independent's newsletter devoted to comprehensive and accessible coverage of the 2021 Legislature.
In this edition: Is this the session lawmakers find a funding solution for the Millennium Scholarship? (No). Plus, it's another deadline day, the future of Read by 3, building trades back Innovation Zones, major changes to a mental health hotline bill for first responders and details on an affordable housing campaign backed by the home builders.
Check this link to manage your newsletter subscriptions. This newsletter is published on Mondays and Thursdays.
I want to hear from you! Questions, comments, observations, jokes, what you think we should be covering or paying attention to. Email me at [email protected].
---
Near the end of his 1999 State of the State address, Gov. Kenny Guinn shared a major announcement: His administration would use its sizable share of the national tobacco settlement to fund a universal scholarship program for graduating high school seniors.
That program — dubbed the Millennium Scholarship — was promoted as a "once-in-a-lifetime opportunity to provide Nevada's children with the means to advance their education in a way never thought possible."
"Using 50 percent of the settlement money to fund these scholarships, and reverting the unused portion of the initial years to an endowment fund, will enable us to fund these scholarships in perpetuity," the governor said at the time. "Without an increase in taxes."
More than two decades later, the program has become an unabashed success, helping more than 143,000 Nevada students pay for college over its 21-year-existence.
But continued success of the program (as well as Nevada's population growth over the last two decades) has left the state in an uncomfortable position — the program has grown so large that it now takes general fund (i.e. tax) dollars to continue funding it.
Former Gov. Brian Sandoval started allocating general funds to the program in 2013, and every session since then has seen the state chip in more general fund revenues to help keep the scholarship program afloat. Gov. Steve Sisolak's 2021-23 budget calls for a hefty $44 million one-shot appropriation for the scholarship program.
Discussion around finding a more permanent and reliable funding source for the scholarship program isn't new — it came up in 2015, 2017, 2018 and 2019.
Now, in 2021, lawmakers are prepared to finally figure out the funding solution for the scholarship program. The only problem is that solution will have to come next session, in 2023, and only maybe.
Any progress on a permanent Millennium Scholarship funding solution will have to come from SB128, a bill sponsored by Sen. Mo Denis (D-Las Vegas) that would create an interim study focused on ways to improve the scholarship program (as well as the Promise Scholarship and Silver State Opportunity Grant).
"At some point, we have to find a permanent solution for funding these scholarships, but before we can have that discussion, we need to make sure that they're being run as efficiently and that they're accomplishing what they need to," Denis said during the Thursday hearing.
The study will focus on both student outcomes of the scholarship programs, as well as a "comprehensive evaluation of the short-term and long-term financial viability" of the programs, as well as estimated cost of administering them in the future. It'll be overseen led by state Treasurer Zach Conine's office and funded out of the state college savings endowment account.
Conine has been a vocal proponent of finding a permanent funding source for the program, and made what I think is a really good point back when I interviewed him on this topic two years ago — eventually, the size of the scholarship program is going to grow so large that it'll be nigh impossible to avoid cutting it during any sort of budget downturn.
"Any solution that we can come up with that doesn't require general fund appropriations every year stops the Millennium Scholarship from having this possibility of being a random casualty of the budget process," he said at the time.
— Riley Snyder
---
Read by Grade 3 is being downsized and diluted. A new bill would take us back to 2015
There's no shortage of bad headlines about Nevada students' academic performance, but reading has been a success story: fourth graders in the Silver State performed on par with their national peers in 2019 after being a year behind them in 2009, and their scores are among the fastest increasing in the country.
Many credit Read by Grade 3, an initiative authorized by the Legislature in 2015 that requires students to read at grade level by third grade, calls on schools to designate a literacy specialist to coordinate reading supports and provides about $62 million a biennium to make it all happen.
But funding was zeroed out during the summer special session, and Gov. Steve Sisolak's recommended budget restores less than half of it. Because of a transition to a new funding formula, the money will also be sent to a large pot and redistributed to all students, rather than being earmarked for literacy in the lower grades.
The arrangement is drawing criticism from several corners, including Republican senators Heidi Gansert and Ben Kieckhefer, who introduced a bill last week, SB273, calling for keeping Read by Grade 3 money in a separate account and requiring specific accountability for it. Gansert said she's not necessarily opposed to the new funding formula overall, but is concerned about diluting the funding toward literacy and not establishing a special "weight" of funding for children who can't read.
"This program is also focused on very young students versus the entire spectrum of age groups that are in K through 12," she said in an interview. "Literacy is essential."
The Nevada State Education Association teachers union argued that an unintended consequence of following through with the funding formula transition during a recession could erase progress Nevada has made since 2015 through "strategic investments" in student mental health, Zoom and Victory schools.
"The most important line of accountability between districts and the state is blurred," said NSEA lobbyist Chris Daly. "While requirements may continue in statute, the impetus for districts to deliver on these legislative priorities is watered down."
Federal funding might help bail to blunt the pain. Nevada schools are receiving $477 million from the late-December stimulus bill.
But officials with the Nevada Department of Education weren't able to answer any specifics during a Friday budget hearing about where those dollars, which were formally accepted by lawmakers in February, would be going.
"It will take us some time to go back and review each sub grant to identify specifically how each school district has chosen to invest those dollars, but that we'd be happy to provide that information to your staff," said state Deputy Superintendent Heidi Haartz.
We've asked for them to copy us when they have an answer.
— Michelle Rindels
---
More support builds for Innovation Zones
Building and construction unions across the state are backing Blockchains LLC's proposal to build a new city outside of Reno and accompanying legislation that would allow developers with large land holdings to establish "Innovation Zones," autonomous local governments.
On Thursday, two groups representing building unions in Southern and Northern Nevada put their weight behind the proposal, backed by Gov. Steve Sisolak, who pitched the "Innovation Zone" concept as a key economic development driver for the state's post-pandemic recovery.
Economic impact studies, cited by Blockchains and the governor's office, claim the company's proposal to build a technology park and a new city of about 36,000 residents could create, over time, about 123,000 direct, indirect and induced jobs. An economic analysis also said the plan could generate a total economic impact of $16.4 billion.
Rob Benner, secretary treasurer of the Building and Construction Trades Council of Northern Nevada said in a press release Thursday that "Nevada Innovation Zones, and Blockchains' Smart City proposal specifically, have incredible potential to help Nevada thrive again."
The trades council's membership includes local unions that represent workers across the region. The Southern Nevada Building & Construction Trades Council also backed the plan.
The Southern Nevada Building & Construction Trades Council contributed a total of $27,250 to sitting Democratic lawmakers in 2020, according to an analysis by The Nevada Independent. The Building and Trades Council of Northern Nevada contributed $2,500 to Senate Majority Leader Nicole Cannizzaro.
— Daniel Rothberg
---
Mental health support for first responders bill severely watered down
A bill that would have established a dedicated commission and hotline focused on mental health issues for emergency responders has been overhauled to severely limit the bill's impact, after the Division of Public and Behavioral Health estimated the financial impact to be more than $1 million per budget cycle.
With a conceptual amendment from the bill's sponsor, Assemblywoman Lesley Cohen (D-Henderson), AB96 would no longer require the establishment of a hotline, and instead would just authorize government agencies that license and regulate first responders (including firefighters, police officers and emergency medical service providers) to contract a non-profit organization to carry out peer support counseling for those first responders.
"I'm just looking at the amendment, right. We're doing just a gut and replace," Assemblywoman Teresa Benitez-Thompson (D-Reno) said during the bill's first hearing on Wednesday. "It feels local governments have established relationships… This is definitely meant to kind of be complementary to anything that might be happening within a local entity already."
With the amendment, the bill would only require the Division of Public and Behavioral Health to maintain a website with information for first responders about available peer support services. That would simply build off of what is already available to first responders in the state through the Nevada Peer Support Network — which offers peer support, mental health resources and toolkits throughout the state.
Cohen acknowledged that the slimmed down version of the bill is the result of a lack of funding. But it would still provide more structure to existing peer support provided to first responders in Nevada, and, as Cohen put it, "basically promote peer support for first responders."
And though the impact of the bill is limited, those in the meeting discussed an important need to provide support for first responders.
"We have a lot of national data out there that tells us that our first responders are in crisis," Benitez-Thompson said.
From June through February, a warmline for health care workers that is run by the UNLV School of Medicine received 30 calls. And calls for the Nevada suicide prevention Lifeline increased from 19,000 in 2019 to 21,000 in 2020.
— Sean Golonka
---
Home builders behind Facebook ads for affordable housing, praise Sisolak
With Nevada lawmakers debating dozens of proposals aimed at addressing the state's affordable housing crisis, an advocacy group backed by the Nevada Home Builders Association has started running a social media campaign urging the governor and Legislature to "Do no harm."
Nevada Housing Now, a self-described "grassroots arm of the Nevada Home Builders Association," has in recent weeks launched a digital ad campaign highlighting articles discussing Nevada's record-high rent prices, statistics characterizing the affordable housing crisis and messaging targeted at lawmakers not to make housing more expensive.
"Nevada Housing Now is a key stakeholder that helps promote legislation like SB 257, a measure that streamlines insurance requirements for multifamily for purchase developments," the group wrote in an emailed statement to The Nevada Independent. "We want to work with all advocates and stakeholders to solve Nevada's affordability crisis and assure the problem does not get even worse."
According to Facebook's ad library, the group has spent more than $450 on the social media platform over the last week, and nearly $40,000 since the page was launched in 2019.
Charges also show that the Nevada Home Builders Association spent less than $100 on advertisements related to the Nevada Housing Now page, but Nevada Housing Now would not provide additional details on its connection with the Nevada Home Builders Association or further comment on its plans for the legislative cycle.
Nevada Housing Now isn't registered as a political action committee with the secretary of state's office. The group's website describes the organization as a "coalition of more than 7,000 homeowners, renters, and homebuilding professionals and organizations including the Nevada Home Builders Association."
The majority of the group's advertisements feature statements thanking Gov. Steve Sisolak for protecting housing affordability during the pandemic.
"NHN applauds the efforts of Governor Steve Sisolak during the pandemic to not only keeping the employees in the homebuilding industry working, but also adding nearly 10,000 new homes to a shrinking supply of shelter," the group wrote.
Real estate companies, developers and PACs funded by those groups contributed more than $1.3 million to lawmakers' campaigns with funds from the Nevada Home Builders Association PAC making up 6 percent or $79,500 of that overall total and establishing it as the fourth-largest donor out of those groups for the cycle.
The Nevada Home Builders Association could not be reached for comment.
— Tabitha Mueller
---
Upcoming bills of note
Lawmakers heading into the eighth week of session have stacked their schedule with a bevy of high-profile measures, ranging from licensing cannabis-friendly events, increasing protections for tenants, upping the penalties for public record violations and making it easier for women to obtain birth control medication.
Below, we've listed the hearing times and short descriptions for those high-profile measures. They're accurate as of Friday afternoon, but are subject to change at any time (given that the Legislature is exempted from Open Meeting Law). For links and times to watch committee meetings, check out the Legislature's website.
Here's what to watch this week in the Legislature:
Monday, 8 a.m. - The Senate Commerce and Labor committee will hold a hearing on SB209, a bill from Sen. Fabian Doñate that expands the types of activities and reasons for an employee to request paid time off. It'd also require the Legislative Committee on Health Care to conduct a study regarding the long-term health implications of COVID on casino and frontline workers.
Monday, 9 a.m. - Members of the Assembly Government Affairs committee will hear AB187, which formally designates the month of September as "Ovarian and Prostate Cancer Prevention and Awareness Month" in Nevada. Assembly Speaker Jason Frierson — who underwent treatment for prostate cancer complications last week — will present the bill.
Monday, 3:30 p.m. - Legislators in the Senate Growth and Infrastructure will hear details of SB232, which would generally require that any car traveling on a two-lane highway in the state has to keep its headlights on, regardless of the time of day.
Tuesday, 9 a.m. - Members of the Assembly Government Affairs committee will hold a hearing on AB276, a bill by Assemblyman Andy Matthews (R-Las Vegas) that increases the size of court penalties in any lawsuit brought about over a delay or denial of public record requests.
Tuesday, 1 p.m. - The Senate Judiciary committee will hear details of SB223, which would prohibit those in the legal system from denying someone's ability to serve as a juror on the basis of their race, religion, sex, sexual orientation, gender identity or expression, national origin, age or physical disability.
Tuesday, 4 p.m. - Members of the Assembly Revenue committee will hold a hearing on AB322, which provides a licensing and regulatory structure for events where the sale and consumption of cannabis and cannabis products is allowed.
Wednesday, 8 a.m. - The Senate Commerce and Labor committee will hear details of SB190, a bill by Senate Majority Leader Nicole Cannizzaro that would create a standing order for birth control medication from the state's chief medical officer — allowing women to get birth control without a prescription from their doctor, and still be covered by insurance.
Wednesday, 1 p.m. - Expect fireworks during the Senate Judiciary hearing on SB218, a bill by Sen. Julia Ratti (D-Sparks) that would make several tenant-friendly changes to state law. Those changes include a clearer definition of a "security deposit," give tenants a chance to address any issues with a dwelling that could affect the security deposit before the end of a rental agreement, exclude "normal wear" from costs that can be taken from a security deposit, require a grace period on late payment of rent, prohibit application fees for prospective tenants, and also prohibit any fee charged to a tenant not explicitly authorized in state law.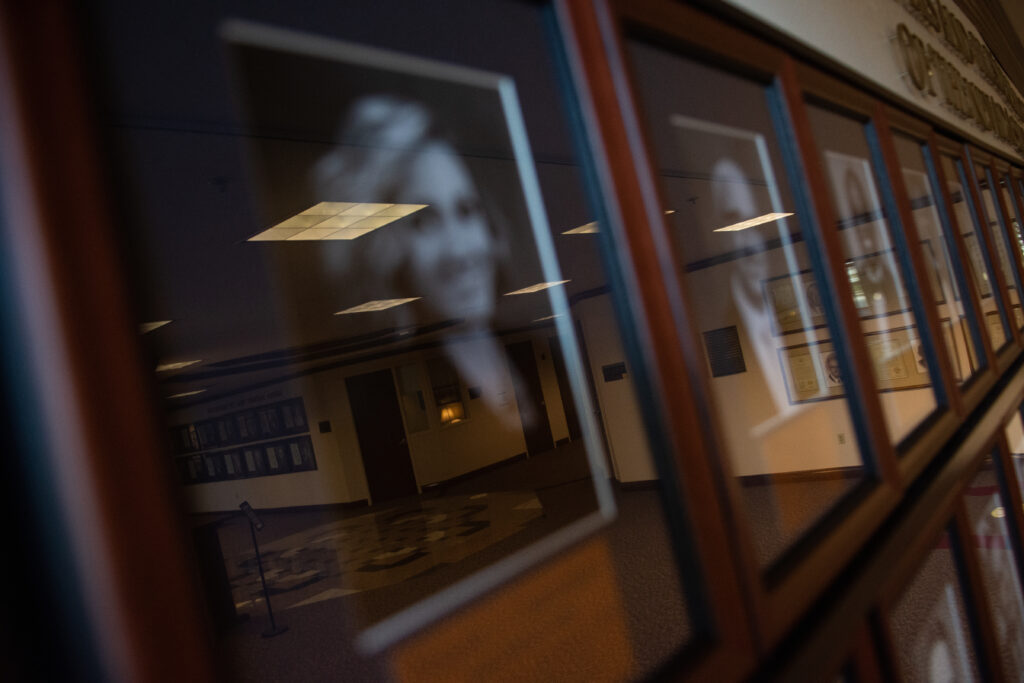 What we're reading
Lawmakers say they want to stop jailing people for traffic offenses — a practice one critic says is out of a Charles Dickens novel — but the bill faces a wall of local government opposition, Michelle Rindels reports.
Riley Snyder gets his hands on the official complaint against former lawmaker Alexander Assefa.
A citizen review board that's supposed to monitor police misconduct rarely contradicts the police, the Review-Journal's Art Kane finds. Martha Menendez, an Indy columnist and former member, called it "chummy" with the cops.
Things are getting increasingly serious with Republican former Assemblyman Brent Jones' company Real Water — one consumer needed a liver transplant, and another woman blames the beverage for her sister's liver failure death, the Review-Journal's David Ferrara reports.
After the tragic deaths of five cyclists in December, Sen. Joe Hardy wants to bar cyclists from roads with speed limits of 65 mph or higher, but the cycling community is forcefully opposed. Via the Sun's Ricardo Torres-Cortez.
The 90s-era policy of automatically referring youths accused of certain felonies to the adult system is one throwback that lawmakers want to get rid of this session (Nevada Current)
Do HOA foreclosures feed into systemic racism? Sen. Pat Spearman says yes (Nevada Current)
Vegas PBS' Nevada Week digs into a Sen. Ben Kieckhefer-endorsed effort to make the state the Esports capital of the world.
UPCOMING DEADLINES
Remaining Bill Introductions Deadline: 0 (Monday, March 22, 2021)
First Committee Passage: 18 (Friday, April 9, 2021)
Days Until Sine Die: 70 (May 31, 2021)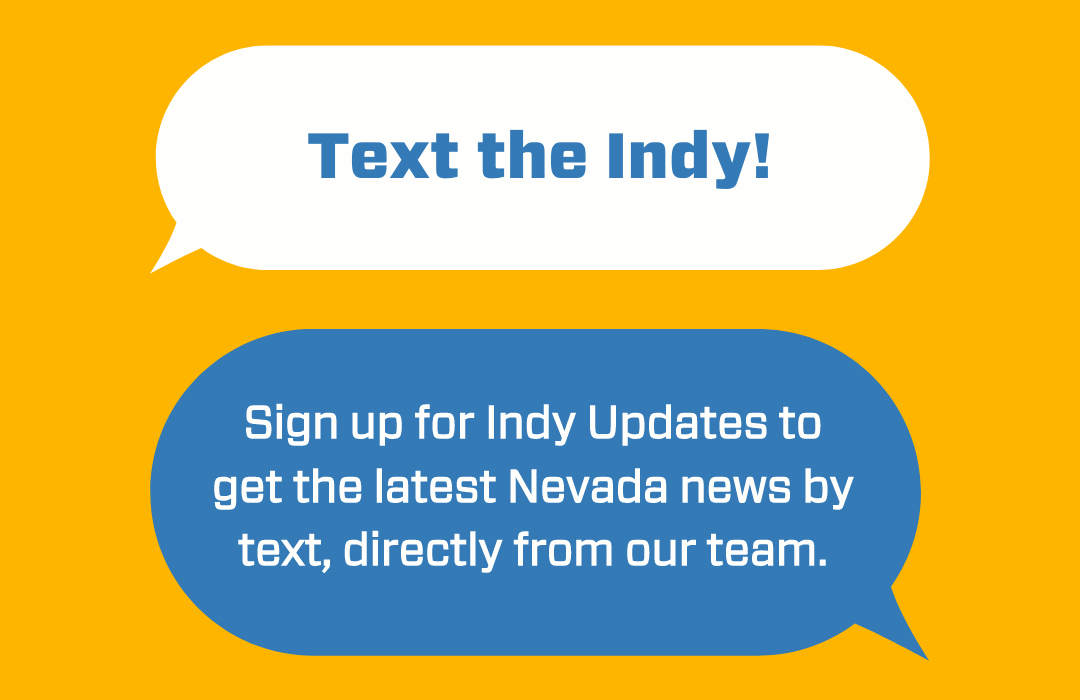 Featured Videos