Behind the Bar: Education investments pay off, apprehension on gas stoves and federal stimulus dollars come to Nevada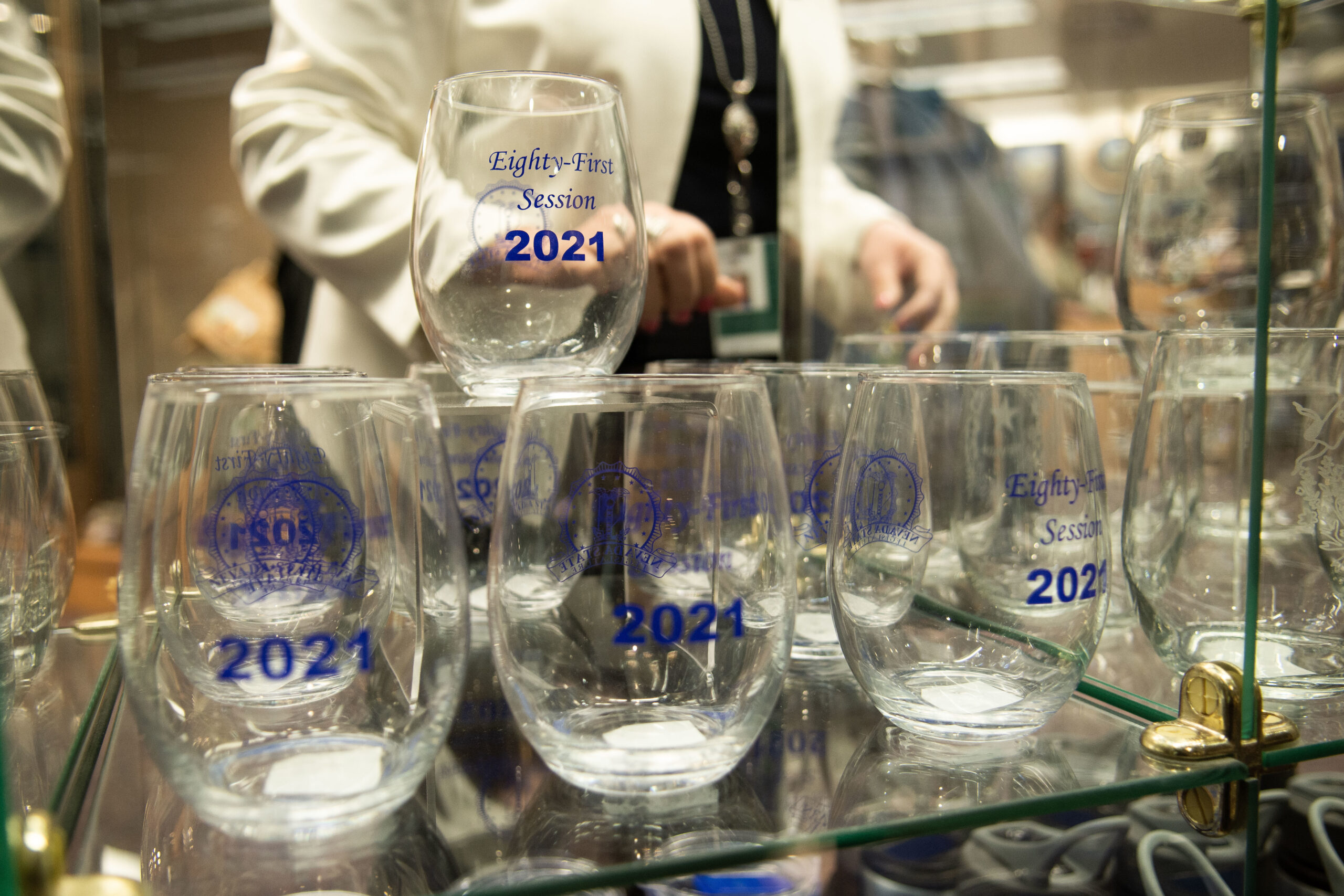 Behind the Bar is The Nevada Independent's newsletter devoted to comprehensive and accessible coverage of the 2021 Legislature.
This week, the secretary of state says she still hasn't found any examples of widespread voter fraud, apprehension is expressed by certain Democratic lawmakers on banning gas stoves and we have results from some high-profile K-12 education initiatives.
Check this link to manage your newsletter subscriptions. The newsletter is published on Mondays and Thursdays.
I want to hear from you! Questions, comments, observations, jokes, what you think we should be covering or paying attention to. Email me at [email protected]
---
A mere 42 days ago, former President Donald Trump signed the $900 billion Coronavirus Response and Relief Supplemental Appropriations Act (CRRSA) into law, the second large federal stimulus bill designed to continue funding and deal with issues related to the COVID-19 pandemic.
You'd be forgiven if you've forgotten about that piece of news, given the avalanche of other news that happened throughout the last four weeks. Plus, the efforts by the Biden administration to pass the president's proposed $1.9 trillion stimulus package this week have slightly overshadowed the prior and relatively modest $900 billion stimulus (This is a joke; please don't email me about this).
But federal stimulus and grants to states aren't a magic money printer — it takes weeks to months for federal agencies to set up program guidelines, acceptable spending areas and actually disburse the money to individual states.
That's why the state's Interim Finance Committee is meeting this Monday, and is set to accept more than $633 million in federal grant dollars from the federal CRRSA bill to go toward emergency rental assistance and education spending.
Usually, the IFC meets between legislative sessions — hence the "Interim" part of the name. But the committee did not have enough time before session to approve the spending (again, because of the delay between the federal legislation being signed and all the administrative processes that subsequently play out before the dollars can be transferred and spent).
The allocated federal dollars include:
$124.8 million for emergency rental assistance
$31.3 million for the Education Stabilization Fund Program, which supports public, charter and non-public (private and parochial) schools in efforts to "support activities related to safely reopening schools, continuing instruction, and addressing learning loss, including educational technology and reimbursement for COVID-19 related costs"
$477.3 million in federal Elementary and Secondary School Emergency Relief funds, which goes to public and charter schools for emergency COVID-19 relief. Expected benefits include improving remote learning, technological capacity and access, and preparing to return to "more normal operation."
Expect a lot of rah-rah-ing and good vibes from this meeting, given the massive budget cuts lawmakers approved over the summer and the slow-drip of other cuts being presented during budget committees. (Members of IFC got to play Santa and approve allocations of CARES Act money over the past year, though they used up the remainder of the funding in December.)
I'm also keeping tabs on the Monday evening meeting of the Ways and Means committee, which as of Friday has nothing on the agenda save a helpful note to expect "BDR INTRODUCTIONS" (BDR = Bill Draft Request)
Legislative leadership has been tight-lipped about what to expect on Monday, but anytime there is an evening hearing scheduled in what is normally the legislative doldrums of early February, it's worth noting.
— Riley Snyder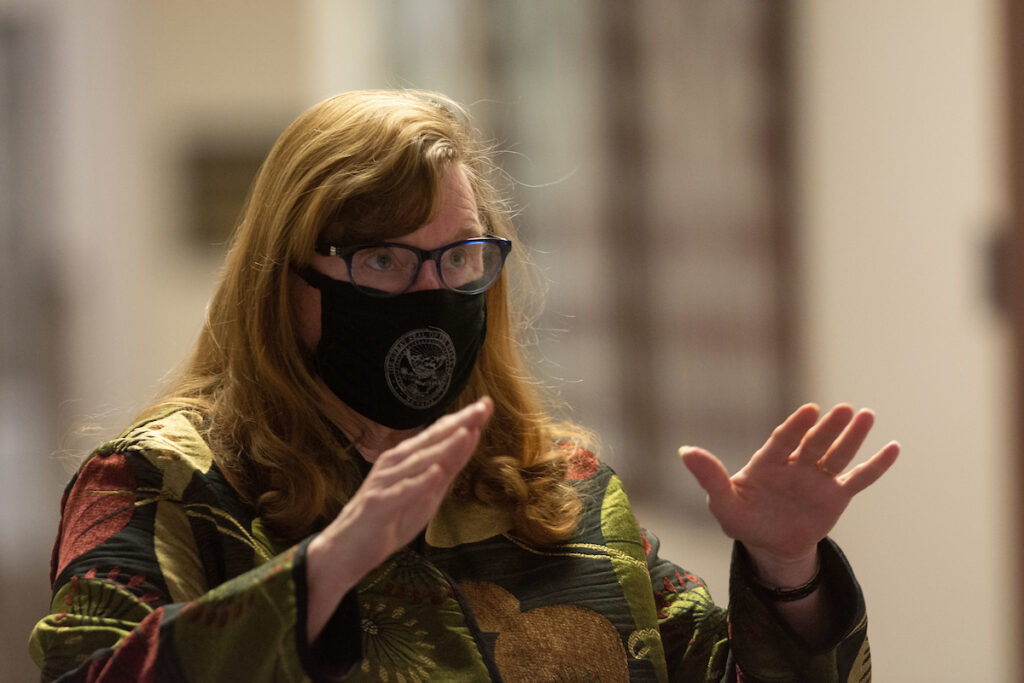 Education investments pay off
A new report appears to confirm what some school funding advocates have preached all along — that investments in K-12 education pay dividends in student achievement.
The Nevada Department of Education recently released a report conducted by Data Insight Partners that suggests the state's investment in early literacy translated to higher test scores. The major investments began during former Gov. Brian Sandoval's tenure and include the following:
Full-day kindergarten ($41 million to $96 million per year from 2015 to 2017)
Class size reduction ($147 million to $189 million per year from 2015 to 2019)
Zoom program ($25 million per year from 2013 to 2014 and $50 million from 2015 to 2019)
Victory program ($25 million per year from 2016 to 2019)
Read by Grade 3 program ($4.9 million to $22.3 million per year from 2016 to 2019)
In 2009, Nevada's fourth-graders performed about a year behind their peers on the National Assessment of Educational Progress (NAEP) reading test, according to the report. But a decade later — when the first cohort of students exposed to the full early literacy investments took the same test — they performed on par with their peers across the nation.
Additionally, Nevada emerged as one of the fastest-improving states in terms of academic achievement.
None of this came as a surprise to Felicia Ortiz, president of the State Board of Education, when the governing body heard the presentation late last month. But the good news also sparked concern about whether the trend would continue given the state's transition to a new K-12 funding formula. The Pupil-Centered Funding Plan — approved by lawmakers at the very end of the 2019 legislative session — moves away from those categorical funding programs in favor of weighted funding for certain student groups with extra needs.
"The new funding formula does not have the same guardrails," she said. "It does not require the school to spend that money on these research-proven programs."
Gov. Steve Sisolak's proposed budget has earmarked specific money amounts for some of the existing categorical programs, such as Zoom and Victory schools, which help students learning English as a second language or those living in low-income households. But that funding would be converted to a weight as the new funding formula is implemented.
The concern echoed by Ortiz and others in the education sphere is that the new funding formula doesn't spell out how those weighted dollars must be used. To that end, Ortiz said she will be vocal during this legislative session about calling for a tweak to the law. She wants it to include a "menu of options" that describe the type of academic initiatives, such as launching tutoring programs or hiring a reading strategist, the money can go toward.
"I think there's (a) compromise," she said. "I think they can do the same thing — put those same guardrails in place."
— Jackie Valley
Not gas stoves!
Ask just about any elected Nevada Democrat, and he or she will generally agree it's important the state take immediate steps to address climate change.
But for Assemblywoman Daniele Monroe-Moreno (D-North Las Vegas), a proposed climate-friendly step to transition away from commercial and residential use of gas-powered stoves is a step too far.
"I'm not giving up my gas stove just yet, okay?" Monroe-Moreno said with a laugh during an Assembly Growth and Infrastructure committee meeting on Thursday. "I love my gas stove. So let's tell families that may be listening ... what we can do better on our every day things to help us get closer to [our goals]."
Her comments followed a suggestion to move away from use of natural gas in commercial and residential buildings made during a presentation by state climate policy coordinator, Kristen Averyt, who discussed research showing that indoor gas stoves compromise air quality and lead to poor health outcomes such as higher asthma rates.
But the instant reaction to potentially losing a beloved gas stove highlights the tightrope that Democratic lawmakers will have to walk when addressing climate change — determining the tradeoff in policies that may reduce carbon emissions but also interfere with everyday life.
Monroe-Moreno, whose hobbies include cooking and spoiling her grandchildren, said banning gas stoves might also come with unintended consequences and could place undue burdens on families.
Her concerns are illustrative of a larger problem that lawmakers are grappling with in determining how to implement the statewide climate strategy, where prohibitive costs and lack of options hinder the transition away from the use of gas stoves.
"I hear you about your stove. Certainly, the members of this effort have our own relationships with gas in our personal lives," Director of the Nevada Governor's Office of Energy David Bobzien said.
He added that the state will have to navigate a long-term transition strategy and consider cost and investment questions when developing solutions that will help the state reach its goal of net-zero carbon emissions by 2050.
Whether the state moves forward on legislation transitioning away from gas stoves, hope remains that the Democratic assemblywoman who campaigned as "one tough cookie" during the 2016 election will once again bring cookies for constituents, lobbyists and other lawmakers once the Legislature reopens to the public.
— Tabitha Mueller
Secretary of State: Still no evidence of large-scale voter fraud
Secretary of State Barbara Cegavske's first appearance before state lawmakers since the state's contentious 2020 election was relatively smooth.
In spite of some pointed question by Republicans (and a call to arms from the Nevada Republican Party) during the joint Assembly and Senate Legislative Operations and Elections Committee meeting on Thursday, Cegavske and top elections deputy Mark Wlaschin largely avoided any contentious back-and-forths of the kind that have befallen election officials in other states.
Though the hearing was intended as an agency overview, Cegavske repeated publicly what she has said amid an onslaught of unsubstantiated claims made by former President Trump's campaign — that there is no evidence of massive voter fraud in the state's 2020 election.
"As I have stated on numerous occasions, we take every election integrity violation and complaint seriously, and investigate all allegations," Cegavske, a Republican, said during the hearing. "But to this day, we have seen no evidence of widespread voter fraud or voting machine errors in Nevada."
Still, it's expected that plenty of proposed changes to Nevada's election system will come up during the legislative session — Wlaschin said during the presentation that the office had counted at least 27 different bill draft requests affecting elections proposed for this session alone.
Perhaps the most significant change being sought by the office is the long-awaited transition to a top-down voter registration system — defined as a "single, central platform at the state level that connected to terminals in local jurisdictions." Nevada is one of just a handful of states that uses a "bottom-up" system, meaning that local election officials maintain their own systems for voter registration and transmit the data on a daily basis to the state.
Such a change has long been sought by the secretary of state's office, as it would greatly simplify issues with maintaining and cleaning voter rolls. Wlaschin said funding for the transition would come from federal Help America Vote Act (HAVA) grant dollars; the state received $4.28 million in HAVA grant funds in 2018 and $4.8 million in 2020.
Wlaschin said the next step is for the office to develop a request for proposal and begin assessing whether the new top-down system should be implemented using an "off-the-shelf" software product, something developed internally or some kind of hybrid. But he cautioned that in talking with other states that made the transition, election officials said that Nevada should not "rush the process" and expect the transition to take a few years, meaning it won't be in place for the next election cycle.
"This is something that unfortunately is not going to be quick," Wlaschin said, saying the office's rough goal was to have the new system in place for either the 2024 or 2026 election cycles.
Wlaschin also said that the office had seen "record attempts by domestic and foreign actors to disrupt our websites and services" during the months leading up to the 2020 election, while stressing that attacks focused on the public-facing website and not any voter machines, which are not connected to the Internet. He said that over a three month period, the office detected more than 5,800 "malicious actions" such as DDoS attacks, "Bad Bots," illegal resource access targeting the website and online services for voters.
The office also saw a jump in website traffic to silvestateelection.com, the forward-facing data output of vote totals used during primary and general elections. In 2020, the website had more than 2.6 million page views and nearly 669,000 users during election week, with traffic peaking two days after Election Day (Nevada wasn't called for President Biden until Friday morning).
In the 2016 election, the website saw much less traffic; about 620,000 page views and 118,500 users through election week.
— Riley Snyder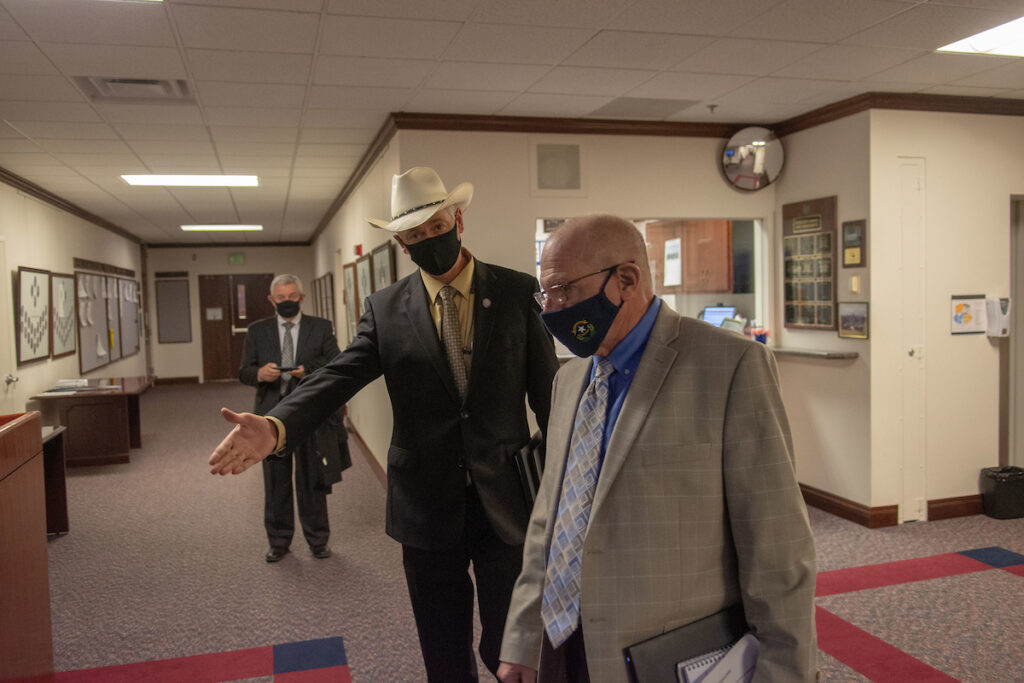 What we're reading
There's now national attention on the proposal by Blockchains LLC to allow businesses to form their own self-governing "county-within-a-county" local government. Our original story.
Our latest Freshman Orientation on Republican Sen. Carrie Buck.
Buck, plus Assembly Democratic members Edgar Flores, Selena Torres and Shannon Bilbrary-Axelrod, are speaking at a Teach for America panel on Feb. 17.
A nice gesture by the Assembly Republicans to honor Speaker Jason Frierson on Rosa Parks' birthday during Black History Month. I was in chambers at the time and Frierson did seem surprised, at least by the plaque that they gave him.
Legendary legislative and statehouse reporter Cy Ryan has passed away. The Las Vegas Sun, his former paper, had an excellent obituary. The Nevada Appeal, where he worked after the Sun closed their Carson City bureau, also had a nice read on his life.
The head of Nevada's Equal Rights Commission told lawmakers that employers can't force their employees to get a COVID vaccine (Nevada Appeal).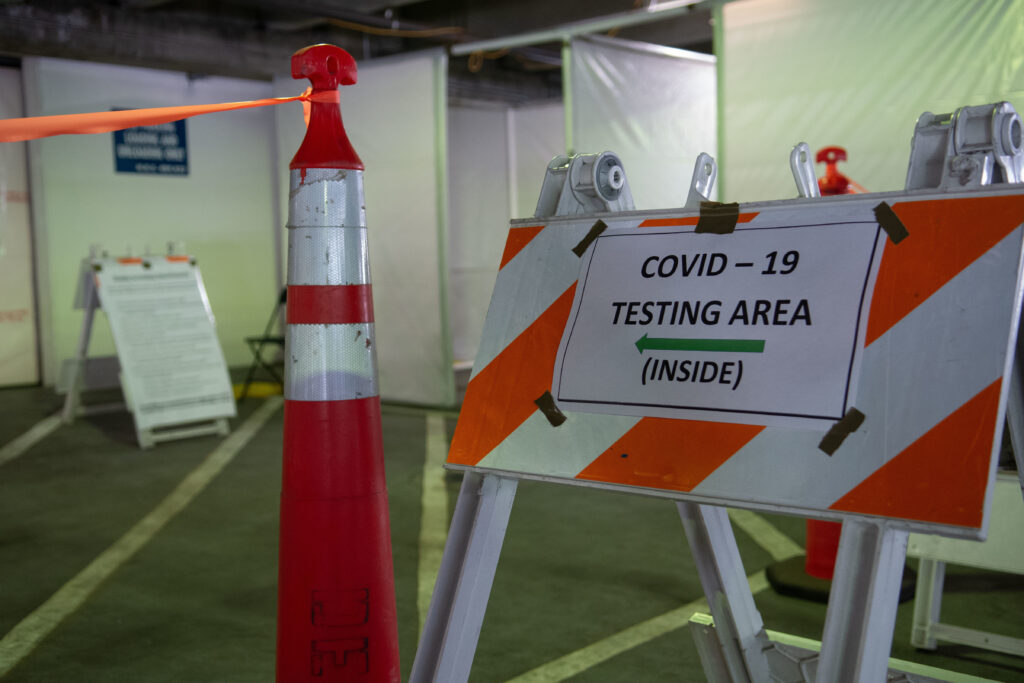 UPCOMING DEADLINES
Days to take action on Initiative Petitions before they go to the 2022 ballot: 33 (March 12, 2021)
Days Until Legislator Bill Introduction Deadline: 35 (March 15, 2021)
Days Until Sine Die: 113 (May 31, 2021)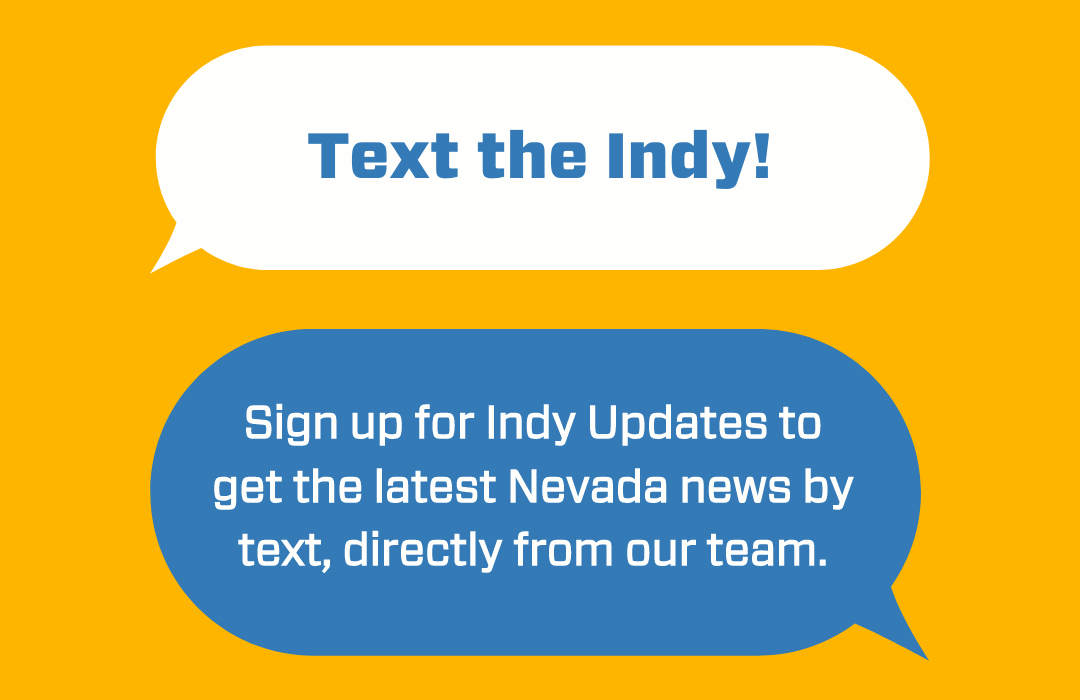 Featured Videos
Comment Policy (updated 4/20/2021): Please keep your comments civil. We reserve the right to delete comments or ban users who engage in personal attacks, use an excess of profanity, make verifiably false statements or are otherwise nasty. Comments that contain links must be approved by admin.