Indy Environment: State releases climate strategy to move toward net-zero greenhouse gas emissions by 2050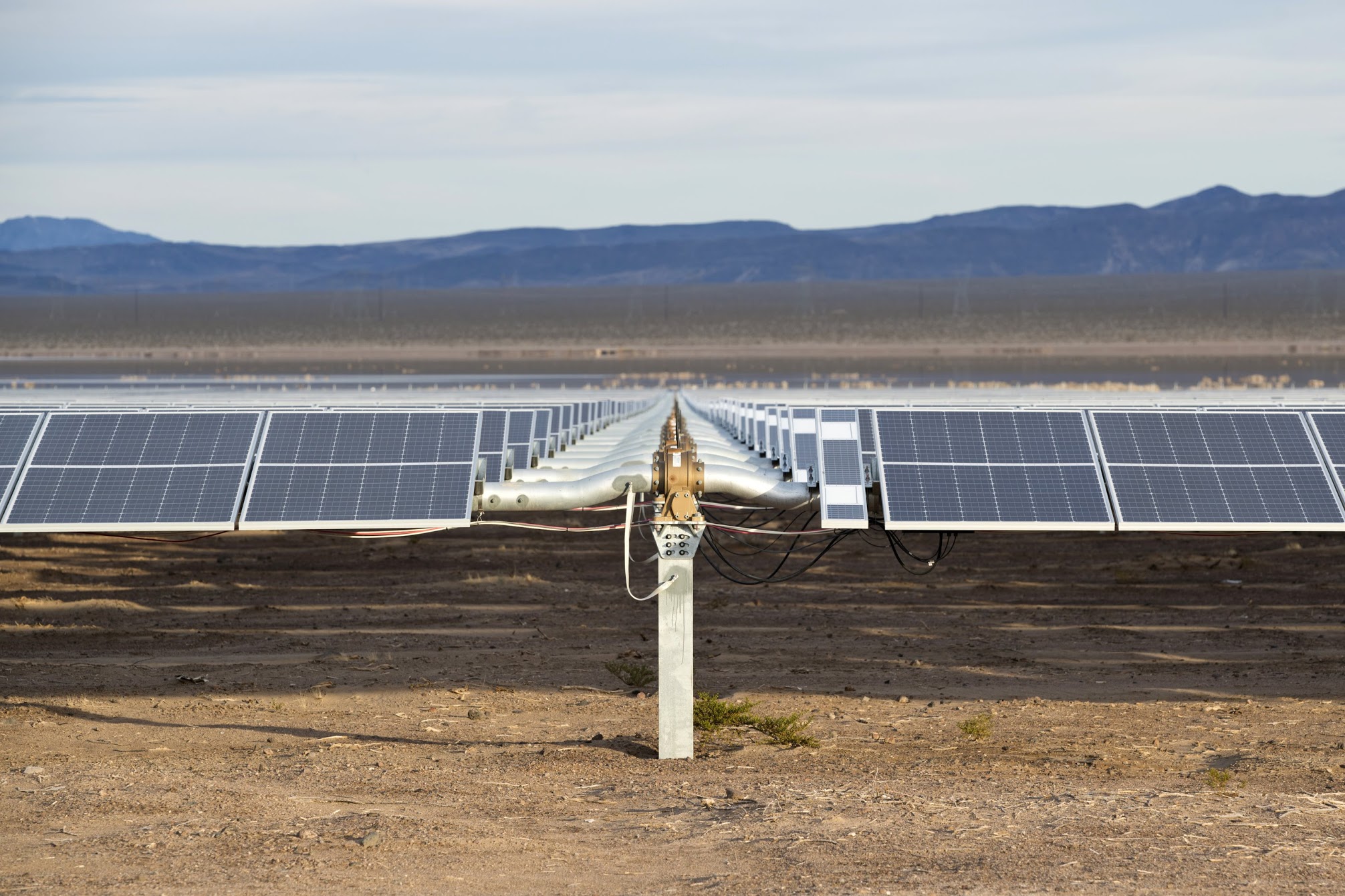 Good morning, and welcome to the Indy Environment newsletter.
As always, we want to hear from readers. Let us know what you're seeing on the ground and how policies are affecting you. Email me with tips or suggestions at [email protected].
To get this newsletter in your inbox, subscribe here
---
On Tuesday evening, the state released a comprehensive strategy for reducing greenhouse gas emissions to net-zero by 2050. It's a big deal, marking a year-long effort among state agencies to develop a coordinated pathway for moving toward defined emission-reduction benchmarks.
Without additional policies, Nevada is not on track to meet its climate goals. On the current path, state officials estimate that Nevada would fall 4 percent short of its goal to decrease greenhouse gas emissions by 28 percent by 2025 and 19 percent short of cutting emissions 45 percent by 2030. The state's long-term goal is to reduce economy-wide emissions to net-zero by 2050.
The report, a product of Gov. Steve Sisolak's Nevada Climate Initiative, looks at 17 policies that would help move the state toward meeting its goals, which the Legislature established last year.
I'm working on an in-depth piece about the climate strategy — and what comes next — for this weekend (please send me any thoughts you have about the report). For now, I've pulled out a few notable highlights from the report and what I've learned in my reporting so far:
It's a strategy. The report is less of a prescriptive document of exacting recommendations and more of a description of the problems, their complexities and what needs to be done. The first page of the plan's executive summary makes it clear that the report is intended to be a starting point — a strategy — for the state to achieve net-zero emissions within the next three decades.
Kristen Averyt, the state's climate policy coordinator, said this was intentional. To propose very specific policies would require additional community engagement and data, she said. Instead, the report takes a broad view (an entire section devoted to analyzing "complex challenges").
Averyt, who helped author the report, emphasized that it "takes a constellation of policies across different levels of governance to really do what needs to be done for deep decarbonization."
The strategy identifies 17 policies and analyzes them in detail. Earlier this year, the Nevada Division of Environmental Protection released a greenhouse gas inventory with a wide-ranging catalog of policies that could reduce emissions. Many of these policies appear scattered across the report, but the strategy specifically looks at 17 policies — a fusion of regulations, incentives and planning — focused mainly on three sectors: transportation, electricity and buildings.
Averyt said she expects more policies to be analyzed in the future.
For years, Nevada has worked to develop a clean energy economy, exporting solar power to neighboring states and requiring NV Energy to expand its use of renewables. But the report's policy recommendations are a recognition that action new policies are needed in other sectors as well.
"It's important to now look more broadly across the entire economy when we are trying to figure out our pathways to a 2050 goal of net-zero emissions," said David Bobzien, who directs the Governor's Office of Energy and helped draft the electricity-related sections of the report.
A new focus on transportation and a transition away from natural gas. As a percentage of emissions, transportation is the state's leading emitter (electric generation is a close second). The report analyzes a slate of policies that include low- and zero-emissions vehicle standards, a clean truck program, low-carbon fuel standards, a "cash for clunkers" program and ending emission inspection loopholes. The report's policy section also recognizes the need to transition away from natural gas — and limit new investment in infrastructure — in both the electric sector and in buildings. "While Nevada's electricity sector transitions from fossil fuels to zero-emissions renewables, the state must also transition from fossil-fuel combustion in homes and commercial buildings in the form of burning gas for cooking, hot water, and space heating," the report said.
A climate justice lens: Notably, the report analyzed each policy using a framework with four metrics: the potential for decreasing greenhouse gas emissions, climate justice considerations, economic implications and the legal feasibility of implementation. That climate justice — recognizing that climate impacts or costs should not disproportionately fall on marginalized communities — was a key metric used in the policy framework is significant, Averyt said, because that framework will inform what future actions the state pursues. The report also recognizes early on that "through climate action, there is the opportunity to reconcile the social justice challenges Nevadans face." But climate justice advocates on Wednesday said while the report is a start, it still relied heavily on market-mechanisms and did not adequately center aspects of climate justice in its policies.
The scientific assessment. The report includes a scientific analysis, written by top regional climate researchers, of how climate change is affecting Nevada and what models forecast as future risks in the coming years. It might seem small, but having this information in one place is valuable and something that has not existed (at least to my knowledge) for Nevada before now.
---
Here's what else I'm watching this week:
Climate clues in Great Basin caves: Geochemical data from Great Basin caves paint a scary potential "worst-case scenario" for human-caused climate change. InsideClimateNews' Judy Fahys looks at paleoclimate data, including research conducted at UNLV, that suggest nature is capable of hot, dry periods that could last thousands of years.
Whitebark pine gets protection: The U.S. Fish and Wildlife Service announced this week that it planned to propose the whitebark pine, which lives in mountain ranges across Nevada and the West, as a "threatened" species under the Endangered Species Act. Climate change is one of the threats that the tree faces. Kurtis Alexander from the San Francisco Chronicle has more.
Three solar projects get PUC approval: The Public Utilities Commission of Nevada approved three large-scale solar projects last week, Andy Colthorpe reports for Energy Storage News. The projects, slated to come online in 2023, will help the utility meet its 1000 MW storage goal.
NV Energy filed a report with the utilities commission on zero-carbon emission goals.
'Our right to fire:' The Arizona Republic looked at the battle that Northern California tribes face to control their lands when it comes to fire management. After a fire at Happy Camp, the capital of the Karuk Tribe, "community members also grieve for what they say is the failure of federal and state agencies to accept their deep knowledge and experience in stewarding these lands for more than 10,000 years." This is a deeply reported, important story from Debra Utacia Krol.
The Mt. Charleston blue butterfly: Bloomberg Law's Maya Earls reports: "Expansion of a ski area an hour from Las Vegas should be stopped because the Trump Administration failed to take a hard look at its impact on sensitive resources in Nevada, including on the endangered Mount Charleston blue butterfly, an environmental group says in a lawsuit filed in federal court.
Opposition to a solar project: Nevada Current's Jeniffer Solis looks at opposition to a massive solar project in the Moapa Valley. The Battle Born Solar Project, which has backing from the Sisolak administration, could conflict with land that's used for recreation and to draw tourists, residents worry. The project also could conflict with Mojave desert tortoise habitat.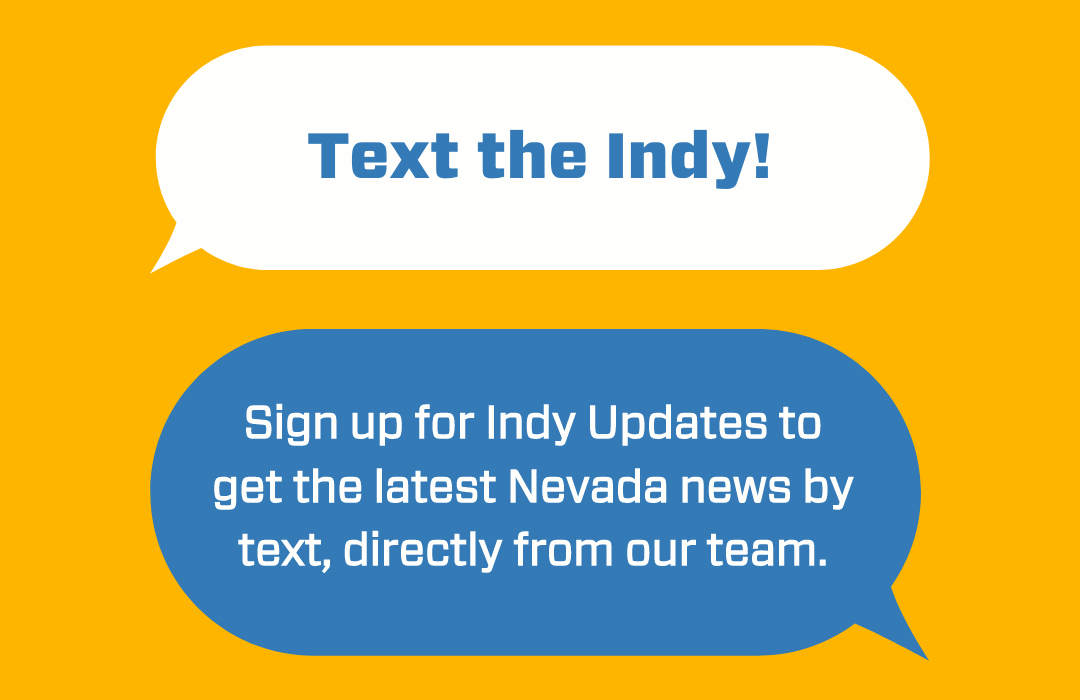 Featured Videos
Comment Policy (updated 4/20/2021): Please keep your comments civil. We reserve the right to delete comments or ban users who engage in personal attacks, use an excess of profanity, make verifiably false statements or are otherwise nasty. Comments that contain links must be approved by admin.