Secretary of State: No evidence of 'wide-spread fraud' in Nevada's 2020 election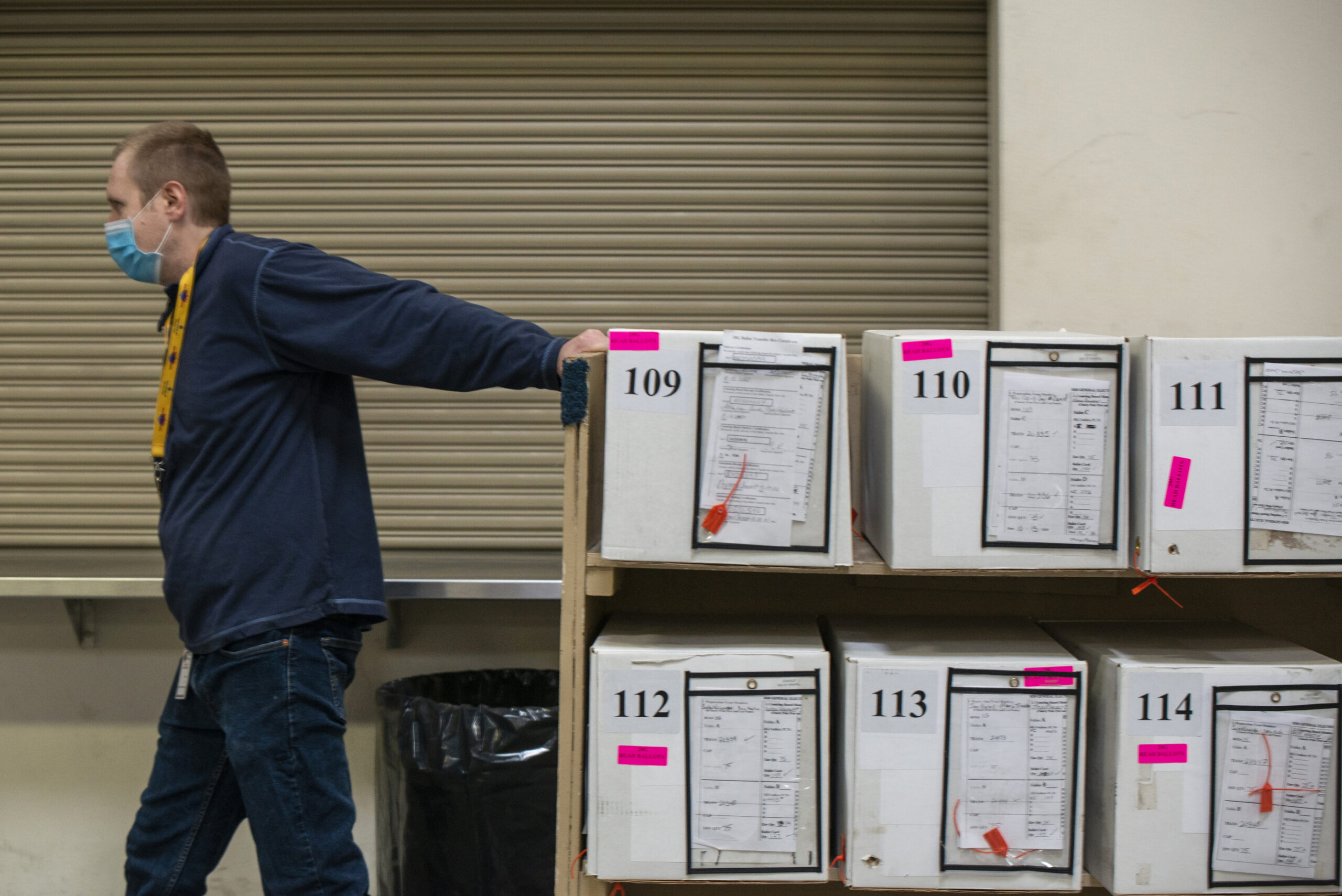 Nevada Secretary of State Barbara Cegavske's office announced Friday evening that it has "yet to see any evidence of wide-spread fraud" in the state's 2020 election, an indirect rebuke of unsupported claims of mass voter fraud made by President Donald Trump and Nevada Republicans.
In a "Facts vs. Myths" document posted to the secretary of state's website late Friday, Cegavske's office wrote that it is pursuing several "isolated" cases of voter fraud, but has not seen evidence of any large-scale fraud that would meaningfully affect Trump's 33,596-vote loss in the state. Electors cast Nevada's six electoral votes for President-elect Joe Biden on Monday.
Publication of the document comes two days after President Trump tweeted that "Nevada must be flipped" based on testimony presented by a Trump campaign attorney, Jesse Binnall, during a U.S. Senate hearing on election security on Wednesday. A Binnall-led lawsuit by the Trump campaign to grant the president the six electors tied to Biden, or withdraw Nevada entirely from Electoral College proceedings, failed in early December.
The purported evidence presented about the alleged fraud in Nevada's 2020 election has been roundly rejected by courts in the state, including by a District Court judge as offering "little to no value" and failing to establish that any illegal votes were cast in the election. Judge James Russell's order called into question data analyses provided by the Trump campaign, saying their methodology was questionable or that witnesses were unable to verify data or identify its origins.
Russell also said much of the evidence relied on out-of-court declarations of witnesses, which did not allow for cross-examination and thus was below the standard allowed for election contest proceedings.
The document bats down a long list of other aspersions cast upon the Nevada election, including that the secretary of state is ignoring evidence of wrongdoing. Her office says election integrity violation reports and accusations with legitimate evidence are investigated, but not "unfounded accusations" or "anonymous declarations."
It also covers complaints raised about changes in the state's election process that were approved by the Legislature, including allegations that the secretary of state decided to mail ballots to all active registered voters in Nevada and didn't oppose "ballot harvesting" — the practice of collecting and turning in absentee ballots for multiple voters. Lawmakers were the ones to approve those changes, in spite of Cegavske's opposition to provisions allowing for low-restriction "ballot collection."
"The Secretary of State has a sworn duty to uphold the election laws of Nevada as enacted by the Legislature and signed by the governor," the document says.
It also addresses additional unfounded claims by Trump — who yesterday tweeted that "many thousands of noncitizens voted in Nevada" — in stating that the office has not been presented with any evidence of non-citizens voting in the 2020 election as of Friday.
That claim originates from a declaration submitted by the Trump campaign as part of an ultimately unsuccessful election contest lawsuit, which claimed it had evidence that 3,987 noncitizens voted in the 2020 election through comparing of voter rolls with subpoenaed documents from the state's Department of Motor Vehicles of individuals with driver authorization cards, which are offered to noncitizens as a way to legally drive on state roads.
A DMV spokesman said in an email on Thursday evening that it provided the Trump campaign with a list of the names and addresses of individuals who over the last five years had obtained a driver authorization card or driver's license using immigration paperwork, such as a permanent resident card, U.S. Visa or other immigration related documents. But the office said that the list was not definitive proof of citizenship or noncitizenship, as individuals could obtain citizenship and legally vote after obtaining a driver authorization card.
"The mere fact that a person presented such a document when applying at the DMV is not conclusive proof of their citizenship status," DMV spokesman Kevin Malone said in an email. "These residents may well have gained citizenship but have not updated their driver's license or ID."
Michael Kagan, Director of the UNLV Immigration Clinic, said that the categories of immigration documents requested by the Trump campaign were documents that could have been used by individuals eligible to become U.S. citizens.
"Immigration status and citizenship change during people's lives, and driver's licenses last many years," he said in a message. "Someone might have been a non-citizen three years ago when they got their driver's license, and they then got citizenship, voted legally, and haven't renewed their license with a new document yet."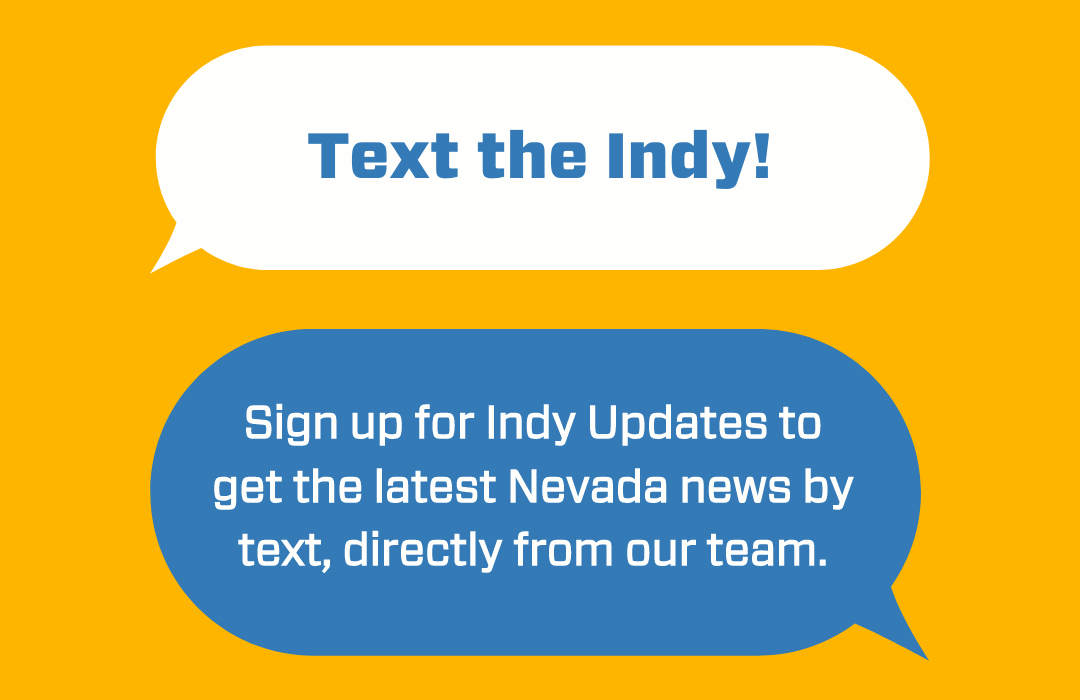 Featured Videos
Comment Policy (updated 4/20/2021): Please keep your comments civil. We reserve the right to delete comments or ban users who engage in personal attacks, use an excess of profanity, make verifiably false statements or are otherwise nasty. Comments that contain links must be approved by admin.