Outside high-profile ESA loss, Sandoval largely completes State of the State policy goals during legislative session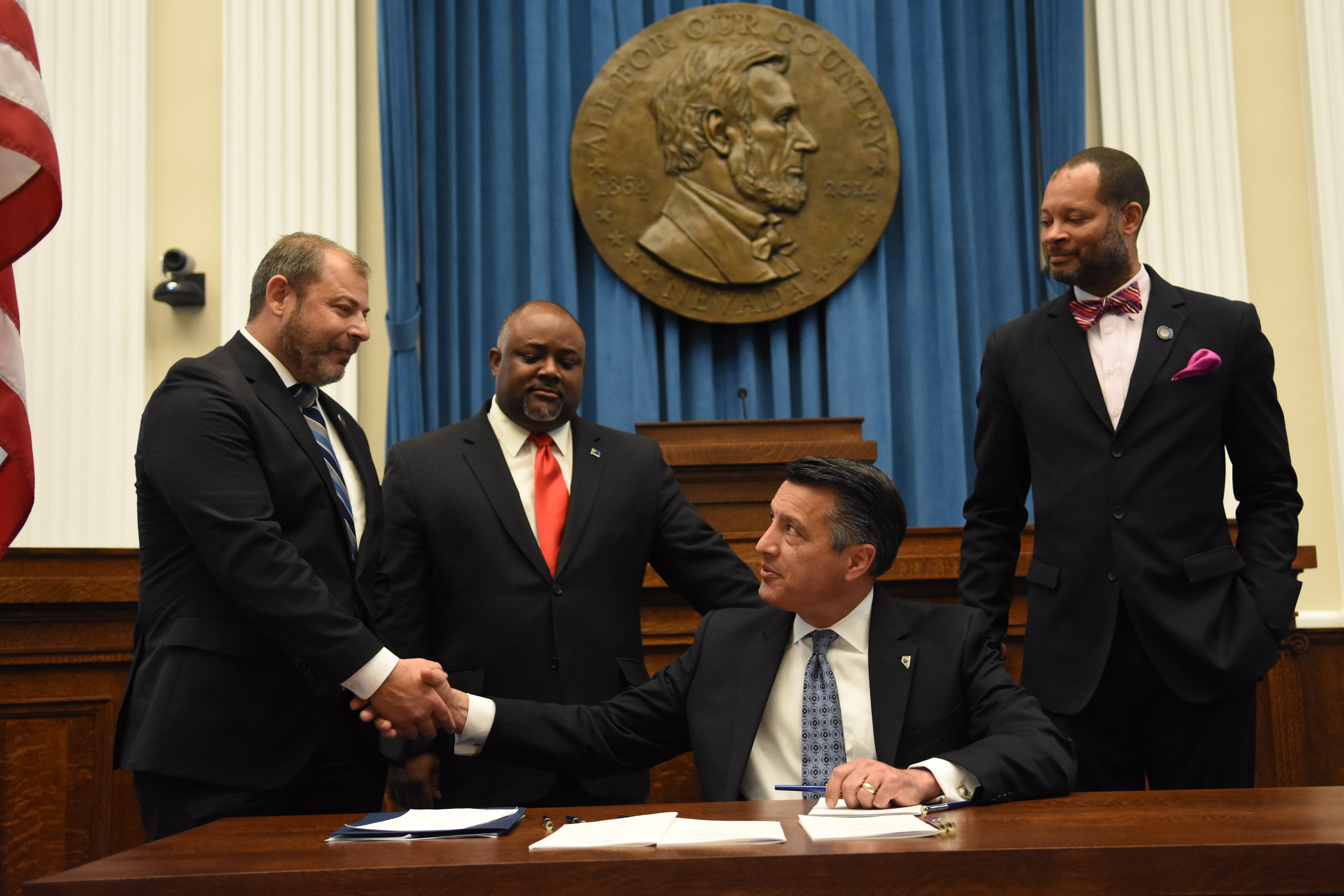 Outside of funding for one major and politically charged school voucher-style program, Republican Governor Brian Sandoval got just about everything he wanted from the Democrat-dominated Legislature.
Between a $8.1 billion two-year budget, a proposed 10 percent excise tax on recreational marijuana and a slew of other major policy priorities ranging from combating opioid addiction to beefing up cyber security, lawmakers generally agreed to fund or approve nearly all of the Republican governor's agenda during his final legislative session before being termed out of office.
Sandoval said at a bill signing ceremony on Monday that while failing to fund the Educational Savings Account (ESA) program was a disappointment, he was pleased with how the session ended.
"This is a session that I didn't get everything I wanted — specifically the ESAs," he said. "If you look at the State of the State, we were able to accomplish everything else."
Below, we've compared specific proposals and pledges that Sandoval made in his January State of the State speech with what state lawmakers ended up approving over the last 120 days.
BUDGET: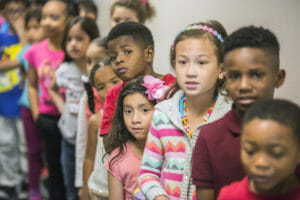 Education Savings Accounts:
SANDOVAL: "And, as promised, my budget includes $60 million to fund Nevada Education Savings Accounts. I'm asking you to work with Senator Scott Hammond and me to modernize our education system with the implementation of ESA's. We've heard from thousands of Nevada families about how crucial it is that we give them freedom of choice in the education of their children. I look forward to building a bipartisan solution to get this done."
The ESA program will go down as the one major policy priority that got away from Sandoval in 2017. Despite pre-session promises from Republicans to oppose any budget that didn't include funding for the quasi-voucher program, Democratic leadership essentially ignored the hot-button issue (including unceremoniously killing a measure proposed by Hammond without a hearing) until the very last week of the session.
The governor's legislative vehicle for the program — SB506 — was only given a formal hearing last Monday, which included freshman Democrat Justin Watkins presenting a "compromise" amendment that included many suggestions from a bipartisan behind-the-scenes working group that attempted to reach consensus on the controversial program.
Though a deal on the program and a handful of Democratic concessions were close to coming to fruition last week, negotiations exploded on Thursday when Democrats forced votes on a recreational marijuana tax and budget bills, while stripping budget dollars earmarked for the program into the state's main K-12 budget account.
Despite last-minute negotiations and attempted horse-trading from Sandoval for a major pharmaceutical transparency bill, Democrats held firm in opposition to the program throughout the weekend. The final legislative deal, which came together late Sunday, focused more on a one-time $20 million increase in Opportunity Scholarships — a voucher-style program allowing businesses to exchange donations to private scholarship organizations in return for payroll tax credits — than any revived version of the ESA program.
Sandoval, noting that the ESA framework was still in state law even without allocated dollars, conceded that failure to fund the program was a disappointment but said the final deal was a "worthwhile compromise."
"We fought hard," he said Monday. "And I'm as disappointed as anybody, and it's just one of those things that didn't work out. But at the end of the day we're still going to be able to have a $20 million investment that goes toward those Opportunity Scholarships that are going to turn around and serve a lot of children throughout the state."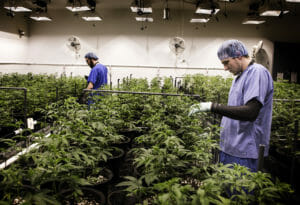 Pot tax:
SANDOVAL: "As I mentioned earlier, my budget includes one new source of revenue, a 10 percent excise tax on all retail sales of recreational marijuana. The proceeds of this tax will be invested exclusively in education. This new tax is in addition to the existing 15 percent excise tax on wholesale marijuana transactions."
After the bill was initially voted down on the Senate floor last week, lawmakers approved SB487, adding a 10 percent excise tax on recreational marijuana sales and several other revisions to medical marijuana taxation. The bill, sponsored by Democratic Sen. Julia Ratti but containing Sandoval's pot tax proposal, was initially expected to generate roughly $60 million toward the state's main education account, the Distributive School Account, but was amended to allocate the money to the state's "rainy day" reserve fund.
Republicans initially voted down the bill, which needed a two-thirds requirement to pass, in retaliation for Democrats bringing the measure up for a vote without a deal over the state's controversial Education Savings Accounts program. By the time some Republicans agreed to support the measure, the state's budget bills had already moved and allocating the money toward education would've required re-opening the budget accounts, so the money was instead allocated to the state's "rainy day" fund.
Plus, Ratti said on the floor Monday that allocating the money to the "rainy day" fund would give the state a chance to see whether the pot tax will be a stable source of funding before building a budget based on the tax.
The measure passed the Senate 15-6, with Republicans Heidi Gansert, Becky Harris and Ben Kieckhefer supporting the measure, on Sunday. The Assembly approved the measure on Monday with five Republicans in support — Assembly members Paul Anderson, Chris Edwards, John Hambrick, Al Kramer and Keith Pickard.
Cost of living adjustment for state workers:
SANDOVAL: "This session, my budget includes a 4 percent cost of living adjustment and increased funding for health benefits to recognize the shared sacrifice and dedication of our state employees."
Lawmakers not only approved a state worker budget bill that included the full 2 percent per year cost of living increase for state workers, but also slipped in a last-minute amendment raising worker pay by another 1 percent over the two years of the budget.
Democratic legislators gutted and entirely replaced SB368 — which previously dealt with criminal procedure — with the pay bump for state workers late Monday, estimated to cost $28 million over the budget cycle.
Millennium Scholarship:
SANDOVAL: "I will continue our commitment to Nevada's students by keeping the promise of the Millennium Scholarship with a contribution of $20 million to this legacy program."
Lawmakers made good on Sandoval's promise, passing a measure that allocates exactly $20 million to the scholarship program for Nevada high school graduates with a minimum 3.25 GPA.
AB511, which passed unanimously out of the Assembly and with only Republican Sen. Don Gustavson voting no in the Senate, immediately provides $20 million to the scholarship program. The program was created in 1999 and previously funded by the Tobacco Master Settlement Agreement.
UNLV Medical School:
SANDOVAL: "By 2019, we will have invested $80 million to establish UNLV's medical school."
In addition to the $80 million, lawmakers approved $25 million on the last day of the session for building the school, and Sandoval unveiled a $25 million check that same day from a private donor who is matching the contribution. The funds, which will go to the physical medical school building, came in the form of a last-minute amendment to SB553.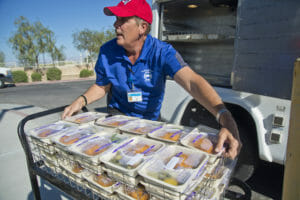 Meals on Wheels:
SANDOVAL: "Also in my budget is $1.5 million in new funding for the successful Meals on Wheels program. Helping our senior citizens lead independent, meaningful and dignified lives needs to be priority for all of us."
The Legislature approved additional funding to the Meals on Wheels program beyond Sandoval's requested $1.5 million in additional funds toward the program. Lawmakers approved putting $3.4 million toward home-delivered meals, which would help ensure that the 1,126 people on the waiting list start getting service.
Northern Nevada Veterans Home:
SANDOVAL: "I am determined to make Nevada the most veteran and military friendly state in the nation. So, included in my budget is $43 million to build and open a veterans home in Northern Nevada."
The Legislature approved $36 million to open a new Northern Nevada Veterans home, including $33 million in general fund appropriations and $3 million in new bonds in its Capital Improvement Project. The governor also requested an additional $7.6 million for initial operating costs, such as hiring staff and stocking the home.
UNR College of Engineering:
SANDOVAL: "To build on these successes, I'm proposing the construction of a new College of Engineering at UNR, an $83 million project, half of which will be funded by the state."
Lawmakers approved a capital improvement program bill, SB546, that includes general obligation bonds to cover half the cost of the building, $41.5 million. Funds from the Nevada System of Higher Education are covering the other half. They also approved a separate bill, SB553, appropriating an additional $1.75 million to support the State Public Works Division in advanced planning of the engineering college.
Office of Workforce Innovation:
SANDOVAL: "My budget includes permanent funding for the Office of Workforce Innovation. This commitment represents yet another important step forward in our effort to adapt workforce training programs to the specific needs and realities of the New Nevada economy."
Though it took most of the session, lawmakers overwhelmingly approved SB516 in late May to include permanent funding for a new Office of Workforce Development under the governor's office. The newly permanent office will be charged with oversight of apprenticeship programs and data between K-12 education and post-secondary education and workforce.
Stewart Indian School:
SANDOVAL: "My budget includes $4.5 million to restore two buildings on the campus which will be used as Welcome and cultural Centers. We will also invest $1.2 million to begin restoration of the "Old Gym", preserving it for cultural events. Time has taken its toll on this historic campus, and we must protect it for the sake of our tribes and the history of the American West."
Legislators largely approved Sandoval's suggested spending on the historic Carson City school — which operated for 90 years until closing in 1980 — without any major changes. The 7,100-square-foot Cultural Center will be used to display memorabilia, house interpretative exhibits, provide research facilities, celebrate the arts, and tell the history of the school, while the Welcome Center will be used as an information center.
POLICY BILLS: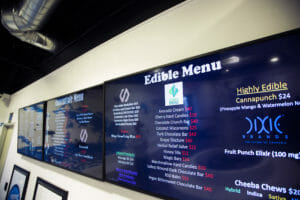 Marijuana packaging:
SANDOVAL: "Additionally, I will ask regulators to limit the sale of marijuana products and packaging that appeal to children or may be mistaken for candy."
A bill sponsored by Independent Sen. Patricia Farley and Democratic Sen. Tick Segerblom accomplishes some of what Sandoval had hoped would happen through the regulatory process. The legislation, SB344, requires marijuana products to be labeled with the number of THC servings based on a 10 milligram single serving and to be in a single package containing a notice regarding its potency via testing.
The bill also bars edible products from using advertising that appears to children, is in transparent packaging or resembles a lollipop, cartoon characters, toys or other products marketed to children. The legislation passed the Senate and Assembly unanimously.
Tule Springs State Park:
SANDOVAL: "I am also proposing the creation of the new Tule Springs State Park, located adjacent to the Tule Springs Fossil Beds National Monument, in North Las Vegas."
The Legislature approved new funding for the Tule Springs State Park in its budget bills, including two permanent positions and two seasonal positions and associated one-time and ongoing operating costs funded with General Fund appropriations, for a total of $1.6 million.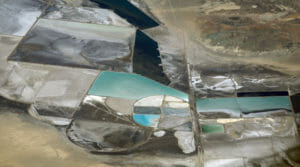 Lithium mining:
SANDOVAL: "We all know the significance of lithium to our emerging sectors in advanced manufacturing and renewable energy, and we know that mining is critical to the future of the New Nevada economy."
The Legislature approved a bill, sponsored by the Commission on Mineral Resources, that would allow companies exploring for lithium to sample brine from boreholes and establish a permitting process for dissolved mineral resource exploration wells. The bill, AB52, allows for a loss of no more than 5 acre-feet during the testing and sampling of water within a lithium exploration project.
The commission will establish a fee of no more than $1,500 for the issuance of a permit to drill a mineral exploration well and requires the commission, Division of Water Resources and the Division of Environmental Protection to adopt regulations to carry out a program to regulate the drilling and operation of such wells.
Silver Peak, in Esmeralda County, is the only commercially active lithium mine in the United States and is owned by the Louisiana-based Albemarle Corporation. However, the Kings Valley deposit in Humboldt County, run by Lithium Americas, is Nevada's largest.
Controlled Substance Abuse Prevention Act:
SANDOVAL: "Based on recommendations from the Summit, I will introduce the Controlled Substance Abuse Prevention Act, which provides more training and reporting and heightened protocols for medical professionals. Working with Assemblyman Michael Sprinkle, I look forward to ridding the state of the scourge of opioid abuse."
As promised, the governor introduced an omnibus substance abuse bill revising certain provisions relating to the state's prescription drug monitoring program for controlled substances in an effort to meliorate the opioid epidemic in the state. The legislation, AB474, passed out of the Senate and Assembly unanimously.
The legislation includes provisions to track drug overdoses in the state, increase controlled substance abuse training for certain health care professionals and give certain occupational licensing boards access to the state's prescription drug monitoring database to investigate fraudulent, illegal or unauthorized prescribing practices, among other measures.
Foreclosure protection for military members:
SANDOVAL: "And, for servicemen and women who answer the call to serve, I am requesting legislation that provides foreclosure protection while they are deployed, and for a period of time after they return."
SB33 received unanimous votes out of the Assembly and Senate before being signed by Sandoval in late May. It prohibits foreclosure of a residential mortgage loan or lien against a unit in a common-interest community for a military servicemember or their dependent while they're serving on active duty and for a year following active duty.
Out-of-state tuition for Gold Star students:
SANDOVAL: "For Gold Star families in the United States, I have submitted legislation which permanently removes the out-of-state tuition fees that a Gold Star student is required to pay to attend a Nevada university or community college."
State lawmakers approved this measure relatively early on, sending AB24 within the first few months of the session to Sandoval's desk. The bill prohibits state universities and colleges from charging out-of-state fees to certain veterans, members of the military and their families.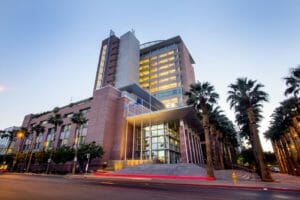 Juvenile Justice System Reform Act:
SANDOVAL: "That's why I'm introducing the Juvenile Justice System Reform Act, which streamlines and standardizes criteria to match youth with the most effective services."
One of the governor's policy bills creating the Juvenile Justice Oversight Commission passed the Legislature with flying colors, receiving unanimous votes in both houses.
The bill, AB472, requires the commission to establish a uniform procedure for the Division of Child and Family Services, the Youth Parole Bureau and each department of juvenile services to follow in developing performance measures related to the juvenile justice system, establishes standard procedures for measuring outcomes for children subject to the jurisdiction of the juvenile court and select a validated risk assessment tool.
The division is also required to establish an evidence-based program resource center and implement a family engagement plan to increase the participation of families of children in the juvenile justice system to facilitate the rehabilitation of the child.
Cyber Defense Center:
SANDOVAL: "The Cyber Defense Center will help Nevada detect, prevent, and respond to cyber-attacks and stand ready to partner with local governments and the private sector to minimize cyber risks. We must remain vigilant and stay ahead of those who seek to steal our private information and endanger our resources."
The governor signed his bill on Friday establishing the Nevada Office of Cyber Defense Coordination after it received unanimous support in the Senate and Assembly.
The bill, AB471, requires the office to periodically review information systems of state agencies, identify risks to the security of those systems and develop strategies, standards and guidelines for preparing and mitigating risks to those systems. The office is also required to coordinate audits and assessments of state agencies and coordinate awareness and training programs related to risks of information of systems.
The office will also be required to appoint a cybersecurity incident response team or teams and requires the office to establish policies and procedures to convene the team in the event of a specific threat to information security, among other provisions laid out in the bill.
Weighted student funding formula:
SANDOVAL: "No two students are alike, and no two children learn the same way. That's why tonight I am announcing my plan to continue to invest in a weighted student funding formula that works for every child. My budget commits $107 million in additional funds to reach this goal, including: *$42 million to expand successful Zoom School programs; *$30 million to increase Victory School resources for students living in poverty; *$30 million more in per-pupil funding for special education students, and; *$5 million for gifted and talented programs."
Sandoval had initially planned to invest $72 million in Zoom and Victory school programs, which are full-school interventions that help both children with high needs and all the rest of the children in the school.
The bill that ultimately passed — SB178 — is more like the "weighted" formula that the state wanted to implement by 2021. It divides the $72 million into flat $1,200 allocations to low-achieving students who are English learners or from low-income families but aren't already in Zoom or Victory Schools. The legislation was refined after a joint hearing last week to change a provision requiring schools to spend at least 70 percent of the "weight" funding on direct student services and allowing them up to 30 percent on professional development and teacher bonuses instead to a 90 percent to 10 percent ratio.
Workforce development:
SANDOVAL: "We can make that vision a reality by investing in higher education, closing the college attainment gap, expanding dual enrollment and growing career opportunities."
Sandoval signed a bill, SB19, at Western Nevada College in May that will require all school districts to partner with a community college and offer dual enrollment programs. The legislation seeks to ramp up dual-credit programs in which high school students can simultaneously earn a high school diploma and an associate's degree. It also requires districts to establish formal partnerships with community colleges.
The Nevada Independent is raising $200,000 by Dec. 31 to support coverage of the 2024 election.
Tax-deductible donations from readers like you fund this critical work.
If you give today,your donation will be matched dollar-for-dollar.
Give + Get Matched
Featured Videos