Incoming state treasurer sets his sights on boosting awareness and stabilizing education programs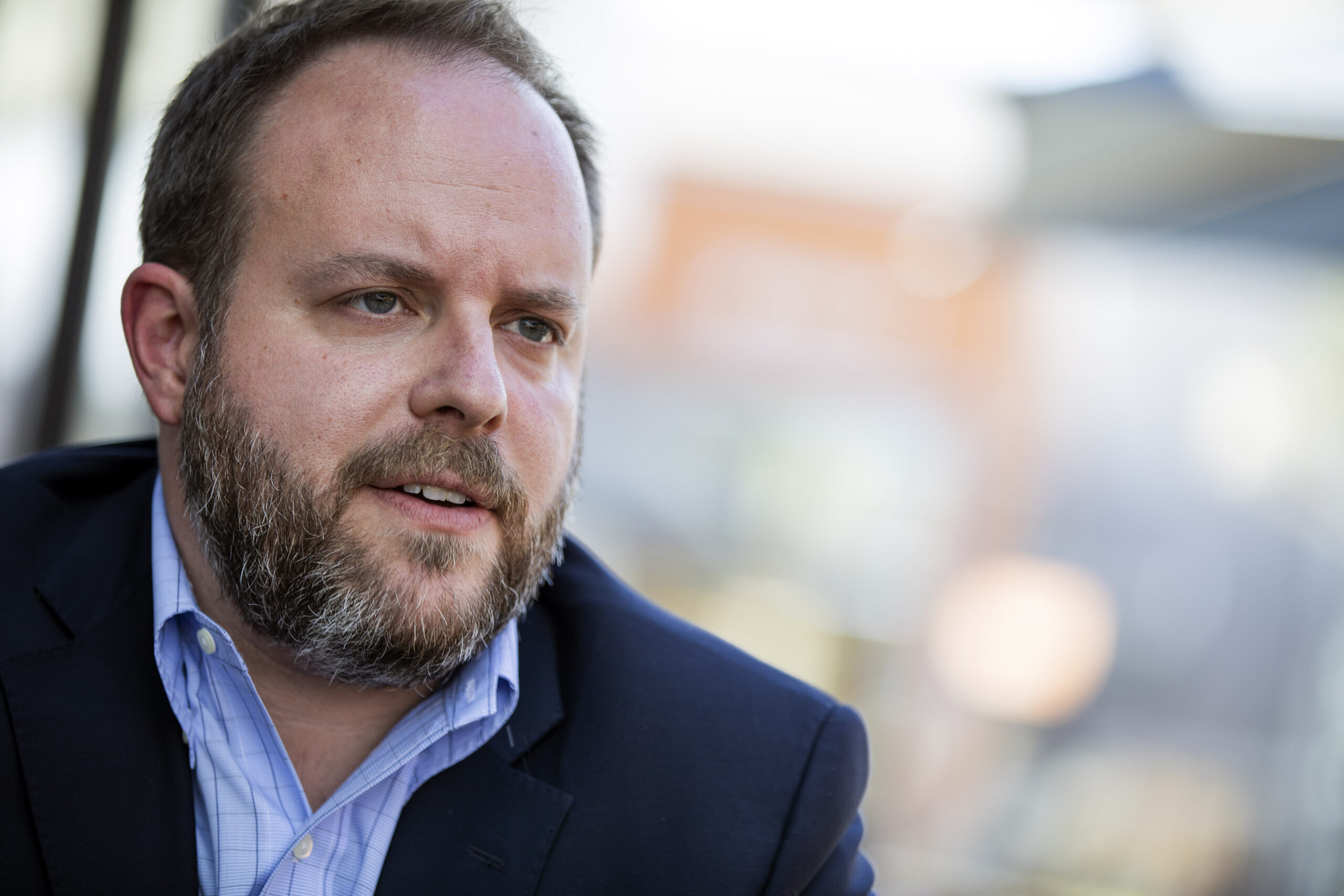 As Treasurer-elect Zach Conine campaigned across the state, he often asked young families whether they knew about the Nevada College Kick Start Program, which seeds $50 to every kindergartener attending a public school.
He received a lot of blank stares in return.
"The awareness level of these programs is very, very small," he said. "I went to speak at my daughter's school — and she's at pre-kindergarten — and there were kindergarten teachers in the room who haven't heard of these programs."
Conine, a business consultant and Democrat who sailed to victory when a blue wave swept Nevada in the election, hopes to change that when he assumes the role of state treasurer. It's a constitutional office that can be overlooked or confusing to the average resident who doesn't understand the treasurer's job aside from the obvious money nexus. The treasurer pays and issues bonds on behalf of the state, manages unclaimed property and administers several education-related programs.
It's the latter duty Conine wants to pay particular attention to given the natural link between education and the state's economy.
"The job force here needs help," he said, "and we see the unintended consequences of our labor force not having all the skills they need when groups like Tesla come in and have to go and find those employees."
Part of building the needed labor force means getting students in postsecondary programs that equip them with the right skills. But, for many families, that comes down to money, which is where Conine believes his soon-to-be-office can play a greater role. He wants to increase awareness about the kick-start program and, in turn, encourage more families to open separate college savings plans or participate in the state's prepaid tuition program.
The kick-start program debuted in 2013 and, a year later, expanded to include all kindergarteners in public schools. It's essentially a savings account that grows off an initial $50 deposit paid for grants, private sponsorships and program management fees — no tax dollars. Accounts are created automatically for each child, but families must access and claim them by the August after the student's fourth-grade year.
The problem, Conine says, is that only about 15 percent of families with eligible students have claimed the kick-start money. He blames the college savings' marketing budget, which fell from nearly $511,000 in 2017 to roughly $177,000 this year after a 3 percent cap went into place. If the cap remains in place, the budget would drop to about $152,000 in 2020.
He supports a bill draft request from the treasurer's office that, among other things, would increase the marketing cap to 10 percent.
"It's woefully underfunded," he said. "This is one of those situations where I think Nevada can do a better job of following through with an investment."
But he's not advocating for a television campaign or highway billboards. Conine wants a more people-centric approach to spreading the word.
"You need to talk directly to parents and grandparents and kindergarten teachers and labor halls and faith leaders and community leaders and make sure they know about the programs," he said. "We need to make sure that when kids start kindergarten, they get access to the information and they keep getting access to the information."
The approach could mean less reliance on Sage, the cartoon-style tortoise the office has used as an ambassador for its college savings programs. Conine isn't putting Sage out to pasture — or sending him back to his burrow — but he isn't sold on the character's effectiveness, saying that he has "never made an investment based on what a cartoon animal has told me."
Instead, Conine said he worked with outgoing-Treasurer Dan Schwartz to add two "navigator" positions in the office's budget. The navigators, one based in the North and the other in the South, would help people access the kick-start program and spread awareness about its existence and other college savings programs.
His team also is exploring a pilot program that would provide incentives to families to not only claim their $50 kick-start account, but also open a separate college savings account and begin putting regular deposits to it. Conine said his office could use unclaimed money from the kick-start program to provide an additional monetary incentive — perhaps in the range of $250 — for those families that go the extra step.
"We're not reinventing the wheel here," he said. "We're simply using tried and true mechanics to drive additional college savings."
While saving for college is certainly one way to boost the number of students who enter postsecondary education, scholarships are another avenue. That's why Conine said he is tackling another emerging problem: how to make the Millennium Scholarship Program sustainable long-term.
The Millennium Scholarship grants up to $10,000 to Nevada graduates who meet certain requirements — at least a 3.25 grade-point average or a qualifying score on a college-entrance exam — and are attending select in-state colleges or universities.
The scholarship program has relied on money from unclaimed property managed by the treasurer's office, tobacco settlement funds and an appropriation from the state's general fund, Conine said. But fewer people smoking and more people attending college has put a squeeze on those resources.
Gov. Brian Sandoval's proposed $8.8 billion budget for the next biennium, which he's handing off to his successor, Steve Sisolak, includes a $31 million appropriation to preserve the scholarship program.
Rather than rely on a budget appropriation, which can fall prey to political fights, Conine said he wants to create an endowment that eventually would fund the scholarship via interest from the principal investment. His plan involves directing more money from unclaimed property to the scholarship program. (Unclaimed property refers to the millions of dollars worth of abandoned property — such as checks, refunds, utility deposits and physical items — that businesses and government agencies hand over to the state. The treasurer's office manages this division and tries to connect the property with its rightful owner.)
Last year, the treasurer's office transferred a little less than $26 million of unclaimed property revenue to the state's general fund. Another $7.6 million went to the Millennium Scholarships.
Conine said he'd like to move that unclaimed property revenue going to the general fund to the scholarship program. The money left over after paying for the scholarships each year would be put toward building up an endowment for the program.
"Let's make the decision that this is an effective program, this is a good use of money and it will be a better use of money for us to create an endowment," he said.
Some of these initiatives are in line with what his predecessor, Republican Dan Schwartz, had championed as well. But the two men break on one big item — Education Savings Accounts, the hot-button political issue of the 2017 legislative session.
Schwartz is a big proponent of so-called ESAs, the voucher-style program that would allow families to spend state education dollars on private school tuition or other qualifying expenses. The program has never been funded, and Sandoval did not include any money for that purpose in his proposed budget.
Conine, who does not support ESAs, said his office won't spend any time signing people up for programs that don't exist or aren't funded.
"I don't believe it's the treasurer's office's role and responsibility — and certainly not the treasurer's role and responsibility — to pick political fights," he said, "and ESAs to me appear to be a political fight."
This story has been updated to clarify in a quote that Conine meant "faith leaders," not "state leaders."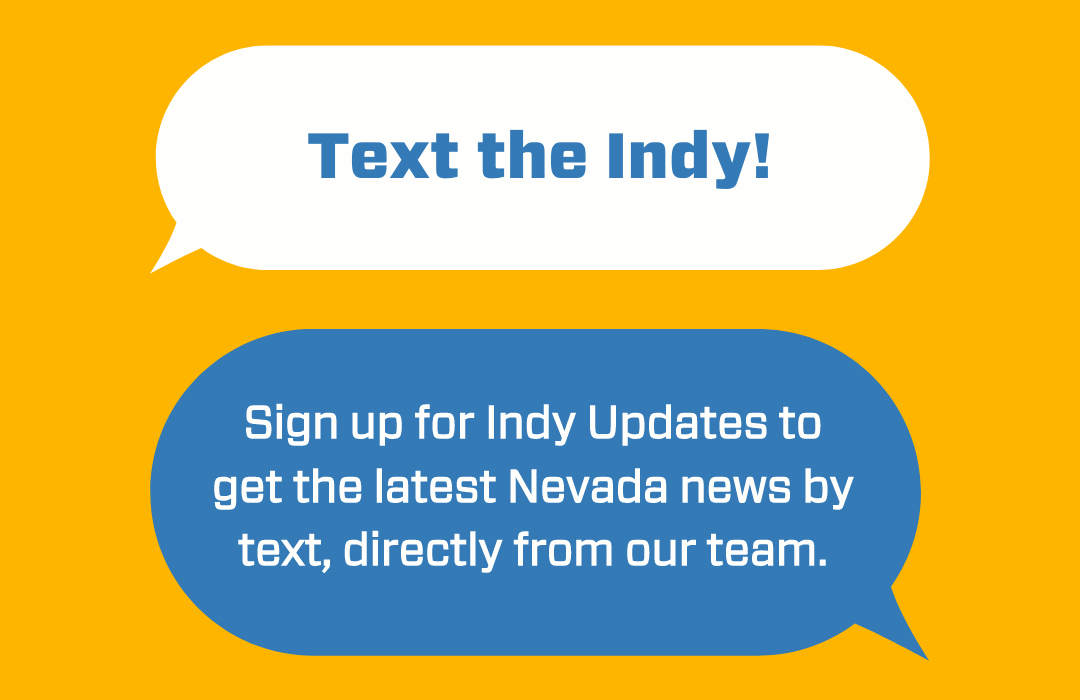 Featured Videos
Comment Policy (updated 4/20/2021): Please keep your comments civil. We reserve the right to delete comments or ban users who engage in personal attacks, use an excess of profanity, make verifiably false statements or are otherwise nasty. Comments that contain links must be approved by admin.