Raiders ticket tax, affordable housing bills and conservative election proposals die at deadline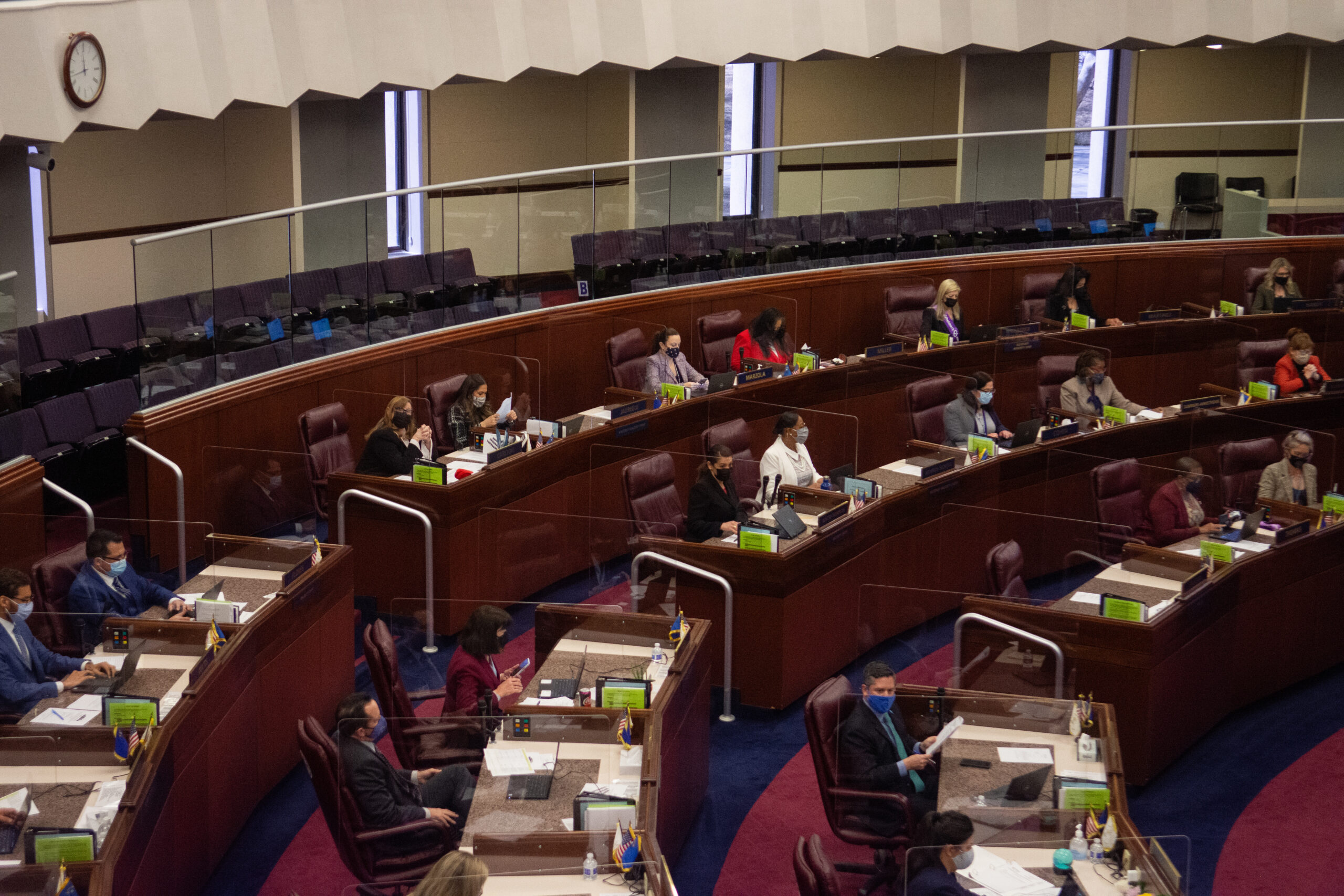 Hundreds of bills bit the dust on Friday, a deadline by which proposals needed to advance from their first committee or die, unless they have a special exemption.
Friday's deadline day proved busy, with lawmakers passing out close to 120 bills or resolutions through marathon committee hearings, including measures abolishing capital punishment, imposing more gun control, allowing physicians to prescribe life-ending drugs to people with terminal illness and many others.
But when the frantic, all-day rush of virtual committee meetings finally ended, more than 280 measures had failed to meet the deadline — nearly a third of the roughly 925 bills and resolutions introduced so far this session. Casualties included a host of affordable housing measures, ticket taxes on major sports teams, paying inmates the minimum wage, Republican-backed election bills and a bevy of other dashed legislative dreams.
While the concepts could always reemerge as amendments to other bills or entirely new legislation in the remaining 52 days of the session, here's a look at some of the ideas that appear to be in the legislative graveyard.
Raiders included in ticket tax
Tickets for Raiders and Golden Knights home games are exempt from a 9 percent Live Entertainment Tax on tickets, but an effort to bring them into the fold appears to be dead.
Sen. Dina Neal said she sponsored SB367 to create parity between those teams and other live events such as Cirque du Soleil shows. She said she doesn't see a policy reason for the loophole, and argued it would only get harder to impose the tax on the teams' tickets in the future as they started bringing in even more revenue.
But representatives from the teams argued that axing the exemption would violate the agreement on which the teams based their original moves to Nevada. They also speculated that subjecting teams to the tax would discourage more from relocating to the state.
More teeth in the public records act
In spite of a last-minute push from open government advocates, a bill to stiffen penalties for government agencies that violate the Nevada Public Records Act failed to survive the deadline.
The measure, AB276 from Assemblyman Andy Matthews (R-Las Vegas), would have allowed records requestors who prevail in a lawsuit be awarded twice the cost of their lawsuit. Local governments fiercely resisted the push, saying it would invite lawsuits.
"Even though this is disappointment ... I'm going to continue during my time here in the Legislature to continue to fight for that principle ... to make sure that our government is as open and accountable to the people as possible," Matthews said in an interview.
Minimum wage for inmates
Lawmakers failed to advance SB140, a bill from Sen. Dina Neal (D-Las Vegas) that would have required the state pay minimum wage to inmates.
During a hearing, former inmates testified that they sometimes made a dollar for an hour or even an entire day of work.
The bill also aimed to put inmates on a more solid footing ahead of their release. It would have limited deduction from prisoners' wages to just family support and victim restitution and created an Offenders' Release Fund so wages earned behind bars could be used when they leave.
COVID rule-free zones
A proposal to designate special zones within businesses for people who are vaccinated or recovered from COVID to mingle unbothered by government COVID-prevention rules failed to gain traction in the Legislature. The bill, SB323, was sponsored by Sen. James Settelmeyer (R-Minden).
Property taxes
A bill that received an icy reception for proposing a property tax floor increase, only received one hearing and did not live to reach the Senate floor.
The Nevada Association of Counties (NACO) brought forward SB10 to address local government shortfalls stemming from unexpected dips in property tax revenues.
Under current law, property taxes are capped at a certain percentage, with the goal of protecting property tax payers from burdensome increases year-over-year. Those caps can vary between zero and 3 percent for residential and zero and 8 percent for non-residential properties. The bill would have removed the ability for caps to drop below 3 percent and place a ceiling of 8 percent on tax caps for non-residential properties.
Opponents criticized the measure as an overstep of government authority in the wake of an economically devastating pandemic.
Affordable housing
Three bills vehemently opposed by developers and development authorities quietly faded away after their first hearings.
Lauded by supporters as an opportunity to better understand Nevada's rental market and take aim at bad-actor landlords, AB332, sponsored by Assemblywoman Sarah Peters (D-Reno), would have required the Housing Division of the Department of Business and Industry to establish a landlord registry containing a landlord's first and last name, information on rental units the landlord owns and rent prices.
But the bill failed to advance after receiving heavy opposition from landlords.
AB331 and AB334, aimed at giving local governments the ability to raise money to support affordable housing projects, received heavy pushback from developers who said that the legislation would increase developers' fees and further negatively affect the market.
AB334, sponsored by Assemblywoman Shondra Summers Armstrong (D-Las Vegas), would have given local governments the option to require developers to follow inclusionary zoning policies. That means stipulating that a certain percentage of new construction has to be affordable for low-income households — or developers must pay a fee to avoid those requirements.
The bill would also have given municipalities the option to adopt fees referred to as linkage fees, ranging from $0.75 to $10 for each square foot of commercial or residential development.
Democratic Assemblywoman Elaine Marzola's AB331 asked larger cities and counties to establish five-year goals for preserving and producing affordable housing.
Housing developers launched an advertisement campaign against the two bills the week of the hearing, pushing lawmakers to oppose the legislation.
Developers, real estate companies and PACs funded by those entities contributed more than $1.3 million to lawmakers campaigns — the most money any single industry donated to state legislators.
Natural gas planning & upgrading energy efficiency
A bill by Assemblywoman Lesley Cohen (D-Henderson) requiring natural gas utilities to go through a comprehensive planning process aimed at a long-term transition away from natural gas failed to pass out of committee.
The bill, AB380, was heavily opposed by Southwest Gas and allies who claimed the bill would effectively end residential and commercial use of natural gas in the state.
Another bill requiring NV Energy to make a greater investment in energy efficiency programs, SB382, also failed to make it past the deadline. NV Energy opposed the bill, and said advocates should go through other avenues at the state Public Utilities Commission to accomplish their goals.
Reining in tax incentives for businesses
AB449, proposed by Assemblywoman Teresa Benitez-Thompson, attempted to balance out billions of dollars offered to corporations in the form of abatements or subsidies.
Bemoaned by development authorities, the bill would have limited the Governor's Office of Economic Development's suite of tax incentives and required that businesses receiving tax incentives make payments into a state fund for affordable housing.
It marked the latest effort by Benitez-Thompson and other legislative Democrats to improve the state's at-times criticized collection of incentives and abatements to businesses that meet certain capital investment, job creation or minimum hourly wage targets. Former Gov. Brian Sandoval set up most of the incentive programs, but some Democrats (and at times, Gov. Steve Sisolak) have criticized the office for being too generous with abatements.
Republican election bills fall flat
Entering the 2021 session, many Republican lawmakers said that one of their top priorities would be to shore up election security and undo many of the mail voting changes implemented ahead of the 2020 election.
But after Friday, the vast majority of those proposals lay in the scrap heap, with most not even receiving a hearing.
The casualties were numerous In the Assembly and included bills repealing expanded mail voting (AB134), requiring proof of identity before voting (AB137, AB163), requiring the registrar of voters in major counties be elected (AB297), and a proposal amending the Constitution to require the Legislature and not the Supreme Court canvass the vote (AJR13).
In the Senate, Republican-backed election bills not receiving a committee vote before the deadline included measures implementing voter ID requirements and ending ballot collection from non-family members (SB225), as well as a bill expanding mail-in voting but limiting deadlines more stringently than what Democratic lawmakers have proposed (SB301).
Right to repair
A "right to repair" bill that would have made it easier for independent repair shops to fix phones and laptops failed to make it past the deadline.
AB221, from Assemblywoman Selena Torres (D-Las Vegas), would have required manufacturers produce documentation and the parts and tools necessary to diagnose, maintain and repair electronic devices with values ranging from $100 to $5,000.
While environmentalists praised it as a way to reduce waste in landfills, technology companies argued it could create privacy risks and that an independent repair shop could do serious damage to a device even under the bill's specifications.
Community college system
Even though the concept of breaking the Nevada System of Higher Education into two entities earned a mention in the governor's State of the State address in January, a bill to carry out the concept never got a hearing.
Sen. James Settelmeyer (R-Minden) had carried the bill, SB321, that proposed a Nevada System of Community Colleges governed separately from the state's universities.
Curbing governor's emergency powers
Republicans were largely unsuccessful in their efforts to curb the governor's emergency powers. AB93 and AB373, both of which would have made disaster declarations terminate after 15 days unless the Legislature extends them, failed to get hearings.
Members of the GOP have chafed against Gov. Steve Sisolak's current state of emergency, which has lasted for more than a year.
Abortion notification
The Democrat-controlled Legislature did not entertain AB176, a bill sponsored by Assemblywoman Alexis Hansen (R-Sparks) that would prohibits a doctor from performing an abortion on a minor until 48 hours after her parents or guardians were served a notice of the procedure in person or through certified mail.
Permanent Daylight Savings Time
A bill that would do away with sleep-disrupting time changes never got a hearing this session. SB153 from Sen. Joe Hardy (R-Boulder City) would have called for Nevada to stay on Daylight Savings Time year-round, although it was contingent on the state of California enacting similar legislation.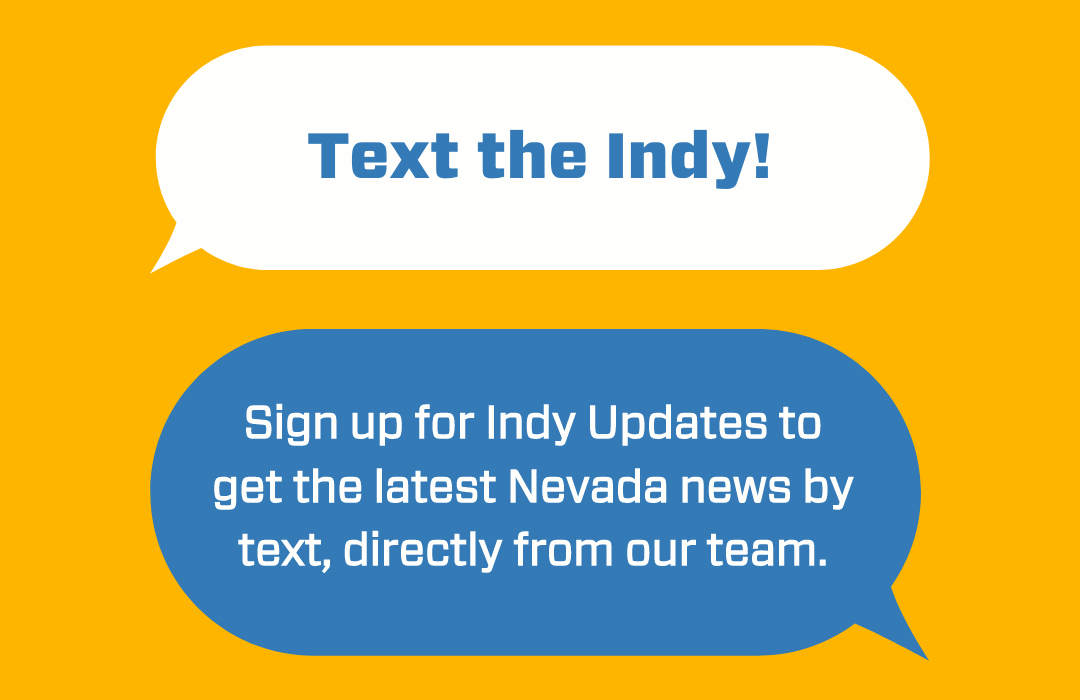 Featured Videos
Comment Policy (updated 4/20/2021): Please keep your comments civil. We reserve the right to delete comments or ban users who engage in personal attacks, use an excess of profanity, make verifiably false statements or are otherwise nasty. Comments that contain links must be approved by admin.