Deadline Day: Death penalty abolition, physician aid-in-dying and gun control bills advance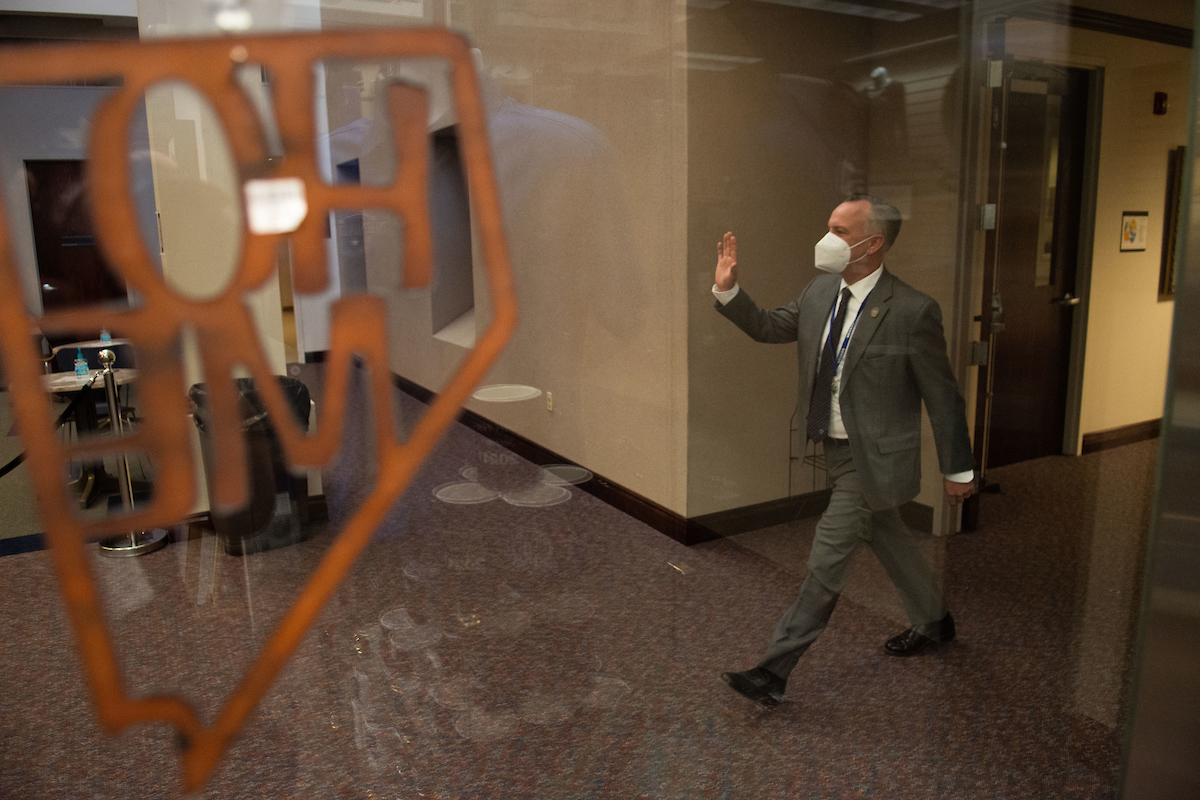 Friday marks the do-or-die moment for hundreds of legislative proposals — bills must pass out of their first committee unless they have a special exemption.
Lawmakers began Friday by holding marathon committee meetings throughout the day on Friday, working to process backlogged bills or cut last-minute deals on controversial legislation.
Proposals that advanced Friday morning include measures repealing the state's death penalty, allowing operation of cannabis consumption lounges and banning so-called "ghost" guns.
But Friday doesn't mark the end of all major pending issues — legislative leaders granted special exemptions to a handful of high-profile proposals, including the three mining tax constitutional changes first passed in the 2020 special session, a measure expanding automatic voter registration beyond the DMV and a bill draft request creating "Innovation Zones."
Lawmakers haven't crammed all pending bills into Friday meetings. Since Monday, lawmakers have already voted out 155 bills from committees, including major election changes, criminal justice modifications, adding additional marijuana licenses and even increasing fees on marriage licenses.
But those measures and likely hundreds already passed face another daunting deadline — the first House passage deadline on April 20, just eleven days away.
Here's a look at major policies that passed out of legislative committees on Thursday. The Nevada Independent will update this story as additional bills are passed out of committee on Friday.
Abolishing the death penalty
With little comment, members of the Assembly Judiciary Committee voted 9-6 on party lines to advance a bill abolishing the death penalty. All Republicans on the committee opposed the bill.
Friday's vote pushes the death penalty abolition cause further than ever — Nancy Hart of the Nevada Coalition Against the Death Penalty said such bills have been introduced in 2001, 2003, 2017, 2019, 2021, and sometimes got a committee hearing, but never a committee vote until Friday.
AB395 would turn all existing death sentences into sentences of life in prison without parole. Another death penalty abolition bill in the Senate is more modest, abolishing capital punishment for crimes committed after the law takes effect.
Nevada is one of 24 states that still has the death penalty, although nobody has been executed in Nevada since 2006. The most recent state to end the practice is Virginia, which outlawed capital punishment last month.
"This is a tremendous step forward for sure," Public Defender Scott Coffee, who is pushing for abolition, told The Nevada Independent. "I think the committee vote today is recognition that Nevada's death penalty is broken beyond repair. A variety of recent events has given the repeal a new sense of urgency, proving it is not an issue which can be ignored or placed on the back burner."
Ghost guns and businesses banning guns
In a Friday surprise, members of the Assembly Judiciary Committee voted out AB286 on a party line vote, a hotly contested firearm regulation bill that would ban so-called "ghost guns" and make it easier for businesses to prohibit guns on their property.
The bill was amended to include more specifics on what kinds of signs have to be posted for a business deciding to opt-in to the provisions of the bill, and limits the provisions related to not allowing firearms on premises only to businesses with a non restricted gaming license (casinos).
Several Republican members of the committee asked to delay the vote on the bill, saying they received the amendment only a few minutes before the committee meeting. Several Democrats on the committee indicated that they'd like to see additional changes to the bill.
Physician-aid-in-dying
AB351, a bill sponsored by Assemblyman Edgar Flores (D-Las Vegas) that would allow terminally ill patients to self-administer life-ending medication passed out of the Assembly Committee on Health and Human Services without a recommendation.
According to legislative procedure, a committee may move a bill or resolution forward in the process "without recommendation" if members were unable to reach a conclusion on what they believe the action the Assembly at large should take.
Modeled after Oregon's 1997 Death with Dignity Act, AB351 would authorize a physician to prescribe medication designed to end a patient's life in instances where a patient is at least 18 years of age, has been diagnosed with a terminal illness by at least two doctors, has been given six months or less to live, is a Nevada resident, is making an informed and voluntary decision and is not requesting medication because of coercion.
The bill revived a debate that has emerged in the last three legislative sessions and advanced 7-5 along party lines, with Republicans in opposition.
Marijuana DUIs
Members of the Assembly Judiciary Committee passed a bill that will remove from state law specific numeric quantities of marijuana metabolites in the blood that trigger a DUI.
While the bill still allows such measurements to be taken, it cannot be the sole evidence used to prove a DUI case. Prosecutors would have to use other indicators of impairment, such as visual observations or field sobriety tests, to make their case.
Proponents of the bill say that the "per se" limits in the law reflect the lowest detectable levels of marijuana in the blood, rather than indicating impairment, and could ensnare someone who consumed cannabis days or weeks earlier but it no longer high because of the way marijuana works through the body differently than alcohol.
The bill, AB400, was amended so that "per se" limits remain in portions of the law dealing with workman's compensation. Opponents of the bill said that removing such limits could put an employer on the hook in a claim even if an employee who was high on the job caused an accident.
Cannabis consumption lounges
Nevada residents and visitors may soon have places where they can publicly consume marijuana legally after the Assembly Judiciary Committee passed AB341. The bill authorizes cannabis consumption lounges, which are akin to bars for marijuana use.
Supporters framed the bill as a way to bring a diverse new group of entrepreneurs into Nevada's cannabis industry, whose upper echelons skew white and male, and which has high financial barriers to entry and a strictly capped number of stores.
An amendment brings more specificity to who qualifies as a "social equity applicant" — defined as someone who has been adversely affected by the previous criminalization of cannabis — and that licensing fees can be reduced by up to 75 percent.
It also bans consumption lounges in airports and calls for the lounges to serve "single-use" servings of cannabis rather than larger amounts that would make the lounges de facto dispensaries.
Tenants' rights bill
Landlords could face more restrictions on the fees they can charge tenants under SB218, a bill sponsored by Sen. Julia Ratti (D-Sparks) that passed the Senate Judiciary Committee on Friday.
A detailed amendment toned down several provisions from the original bill. While the measure initially prohibited landlords from charging any application fees to prospective tenants, the bill now allows landlords to charge one potential tenant or tenant group at a time — a provision aimed at preventing landlords from collecting fees from dozens of housing-hungry people who don't have a realistic chance of landing the place.
The bill originally barred any add-on fees aside from those allowed in statute, based on testimony that some landlords tacked on microwave fees, refrigerator fees and other added expenses that were unknown to tenants until seeing they owed hundreds of dollars more than their base rent. As amended, the bill limits fees to those that are allowed under statute and those that are "actual and reasonable;" it also requires fees be listed on the first page of the lease before signing.
SB218 also limits landlords from dipping into the security deposit for cleaning if they have already charged a cleaning deposit.
Inmate account garnishment
The Nevada Department of Corrections would be limited in how much it can garnish from inmates' personal funds under SB22, passed Friday by the Senate Judiciary Committee.
The original bill only changed the priority order of where garnished funds go, but an amendment adds language addressing recent heartburn from inmates' families that the department was diverting up to 80 percent of inmate funds in an attempt to comply with Marsy's Law — a voter-passed victims' bill of rights.
Inmate families testified that they sacrifice to send their loved ones money each month to buy products such as lotion and supplemental food, and argued that heavy garnishment passes the burden of restitution to families.
As amended, the bill caps garnishments at 25 percent of contributions an inmate receives, or 50 percent of wages the inmate earns directly. It also calls on prisons to provide twice-yearly statements for free about how much money is in an inmate's account and what deductions were made.
Committee Chairwoman Melanie Scheible (D-Las Vegas) said the amendment was a compromise between the prisons and inmate advocacy groups. The committee's attorney said the provisions of the amended bill remain in compliance with Marsy's Law.
Requiring legislative approval for large regulations becomes study
A bill by Assemblyman Andy Matthews (R-Las Vegas) requiring state lawmakers to approve any proposed regulations with a financial impact estimated north of $10 million was passed out of the Assembly Government Affairs committee on Friday, after it was amended to become an interim study.
The amended version of AB340 would require the interim Legislative Commission to appoint a six-legislator panel aimed at studying the number of regulations that the original bill would have captured and any potential cost associated with studying the economic impact of state regulations.
Annual behavioral health check-ups for police
Members of the Assembly Government Affairs Committee also voted out AB336 on Friday, a bill by Assemblywoman Daniele Monroe-Moreno (D-North Las Vegas) that requires the state's police standards board to adopt regulations for annual behavioral health check-ins for law enforcement.
The bill was amended to change language requiring an annual behavioral "healthcare assessment" to an annual "wellness visit," and changed the effective date of the bill to start in 2023.
Statewide grants office and matching grant funds
The Assembly Government Affairs committee voted along party lines to approve AB445, a bill making various structural changes to the state grants office and creating a new fund for matching grant programs.
The bill transfers the current Office of Grant Procurement, Coordination and Management in the Department of Administration to the governor's office, and renames it the "Office of Federal Assistance." It requires that the office create and maintain a state plan for maximizing federal grants and assistance, and creates a grant matching program funded by proceeds from the state's Abandoned Property Trust Account.
Protecting wage and salary history
The Senate Commerce and Labor Committee passed out a bill sponsored by Sen. Nicole Cannizzaro (D-Las Vegas) that would prohibit employers from inquiring about a job applicant's wage or salary history.
Amendments attached to SB293 included a section allowing anyone who believes they were discriminated against by an inquiry into salary history to request a right-to-sue notice and a requirement for employers to disclose salary range or wage rate to an applicant.
The amendment also removed a provision stipulating that applicants can voluntarily disclose their wage or salary history, and employers are not prohibited from using the information to determine pay rate.
Tobacco and vapor products
Members of the Assembly Revenue committee voted unanimously to approve Republican Assemblyman Greg Hafen's AB360, which would require any seller of tobacco or vapor products "utilize age-verification technology at the point of sale" to ensure that any buyers are over the age of 21.
The bill, which was substantially amended from its original version, wouldn't require age verification for anyone who appears to be over the age of 40 and would impose a $100 civil penalty for violators.
Bill banning declawing cats, requiring cage-free eggs advance
Members of the Assembly Natural Resources Committee voted to advance legislation on Friday that would ban the declawing of cats, and require all eggs sold in Nevada be cage-free starting in 2024.
AB209, sponsored by Assemblywoman Susie Martinez, would generally ban the practice of surgically removing a cat's claws, unless deemed medically necessary. An amendment to the bill removes a requirement that a licensed veterinarian who declaws a cat provide a written statement to the state veterinary board and impose civil penalties for those that fail to do so.
Members of the committee voted along party lines to approve AB399, which requires any chicken eggs sold in the state come from chickens living in cage-free housing systems, with various civil penalties for farm owners found in violation.
Land grant institutions
The Senate Education Committee passed SB287, sponsored by Sen. Dallis Harris (D-Las Vegas), which would designate UNR, UNLV and the Desert Research Institute as land grant institutions.
The bill was amended to require that the chancellor of the Nevada System of Higher Education develop a plan to manage the resources of the state land grant institutions and the Board of Regents to approve the plan. The amendment stipulates that the plan be submitted to the Legislative Counsel Bureau and the governor by Feb. 1, 2023.
Supporters of the bill hailed it as a way to bring more federal dollars and investment to Nevada's universities, but opponents worry that the bill would reduce UNR's Cooperative Extension funding, which is a partnership between federal, state and county governments.
If passed, the bill would go into effect on July 1, 2021.
Addressing sexual misconduct in higher education
Democratic Sen. Melanie Scheible's SB347, a bill aimed at helping victims of sexual misconduct and improving reporting requirements and prevention programming in higher education institutions, also passed out of the Senate Education Committee.
As amended, the bill would authorize the Board of Regents to conduct a sexual misconduct survey every two years. It would also allow the board to require institutions to include trauma-informed, LGBTQ and gender inclusive programming surrounding sexual misconduct and provide annual reporting of sexual misconduct incidents, among other changes.
The bill passed along party lines with Republicans voting in opposition, citing concerns over lack of clarity around terms such as sexual misconduct and sexual violence and advocating for sexual misconduct prevention efforts in early education.
Before he voted to pass the bill through committee, Sen. Fabian Doñate (D-Las Vegas) said that though there are still some kinks to work out, reform is needed.
"Too many times have my friends and classmates been devastated from the treatment of student conduct officials when dealing with their sexual assault case," he said. "I am supportive of this bill and I hope that any remaining issues [with the bill] can be solved through this process."
THURSDAY
Permanent expanded mail-in voting
In a contentious vote, members of the Assembly Legislative Operations and Election Committee voted Thursday to approve AB321, the bill from Assembly Speaker Jason Frierson (D-Las Vegas) making expanded mail-in voting similar to the 2020 election a permanent feature of Nevada elections going forward.
The measure included several proposed amendments that were previewed during the bill's first hearing last week, including mandating a minimum number of in-person voting locations, setting deadlines on mail ballots for new voters and allowing for uninterrupted online voter registration all the way through election day.
Assemblyman Glen Leavitt (R-Boulder City) said he was appreciative that the amendment addressed some of the "concerns of constitutions," but still planned to vote against the bill.
That irked Frierson, who said the amendment was crafted to address concerns from Republicans in the Assembly and that "until recent cycles, (it had) been customary to make concessions and make good bills better and make bills that you don't agree with less bad."
"If someone's a no, then be a no, and don't list out things that are the problems, if those problems get addressed and it's still a no," he said. "I think that AB321 goes a long way in addressing both constituent concerns concerns we received via email and concerns expressed by members of this body."
Police ticket quotas
Police agencies in Nevada generally maintain that they do not set quotas for tickets or arrests for their officers, although some people in a recent hearing on AB186 said there's widespread suspicion that police are judged by departments on being prolific ticket-writers.
Democratic Assemblywoman Rochelle Nguyen's (D-Las Vegas) bill banning quotas passed from the Assembly Government Affairs Committee on Tuesday. Although it still prohibits law enforcement agencies from ordering, requiring or mandating a specific number of citations or arrests, or from considering how much ticket revenue a police officer is generating in a performance revenue, the amended version of the bill now allows agencies to "suggest" a certain number of citations an officer should be making.
Proponents of the bill said police should be spending time on activities in the community that are not punitive. But law enforcement agencies cautioned that if the bill was too stringent, they may not have a way to address officers who are simply not doing their work and are slacking on the job.
Additional marijuana licenses
Marijuana companies that did not win permits to open a dispensary in a contentious 2018 licensing round initially sought to double their licenses through Democratic Sen. Dallas Harris' bill SB235. But groups including the Nevada Dispensary Association strongly opposed the concept, saying that the industry — which includes 81 dispensaries — would be destabilized if a proposed amendment took effect and added up to 110 new marijuana stores.
The bill that passed out of the Senate Revenue and Economic Development Committee on Tuesday no longer seeks to grant additional licenses to those who previously did not win them. Instead, it seeks to take steps such as creating a single, streamlined marijuana dispensary license rather than requiring stores to have both a recreational and medical store license.
But committee members raised the concern that creating a consolidated license for marijuana stores would halve the revenue that the state brings in from dispensary licenses. While the bill lives for another day, lawmakers said they had reservations about it and wanted to explore how to avoid a precipitous drop in revenue.
Tiger King bill
Nevadans will be banned from keeping, breeding, importing or selling a dangerous wild animal unless they fall in a certain category such as maintaining a zoo or being a veterinarian under Democratic Sen. James Ohrenschall's SB344, which passed from the Senate Natural Resources Committee on Tuesday.
The measure, nicknamed the "Tiger King bill" after the Netflix series about tiger collector Joe Exotic, grandfathers in people who already own the animals. People could keep any exotic pets they had as of July 1, 2021.
An amendment also clarifies that casinos and the film industry would be exempt from the bill's provisions. Las Vegas entertainers who use live animals in their shows were some of the most prominent opponents of the bill during an earlier hearing.
Marriage licenses
A fee on marriage licenses that supports services for victims of domestic and sexual violence would increase from $25 to $50 under a bill passed Thursday by the Senate Judiciary Committee.
SB177, sponsored by Democratic Sen. Julia Ratti, seeks to shore up funding for victim services that has suffered with the decline of marriages, especially during the pandemic.
Republican Sen. Ira Hansen forcefully opposed the bill, arguing that higher fees would discourage marriage, and cited a study drawing a correlation between marriage and a lower risk of domestic abuse. And Republican Sen. James Settelmeyer asked why federal aid funds are not being used to bolster the services.
Ratti said the marriage certificate funding stream is a stable way to address the issue, rather than the one-shot help that federal funding represents. She also said that putting fees on divorce certificates was not a workable alternative because there are significantly fewer divorces than marriages, and often people don't have enough money to get a divorce.
Top down voter registration system
Members of the Assembly Legislative Operations and Elections Committee voted to approve AB422 on Thursday, which requires the secretary of state's office to begin implementing a top-down voter registration system. The bill was amended to push the implementation date back to 2024, and require the secretary of state's office to provide biannual updates on the project's progress.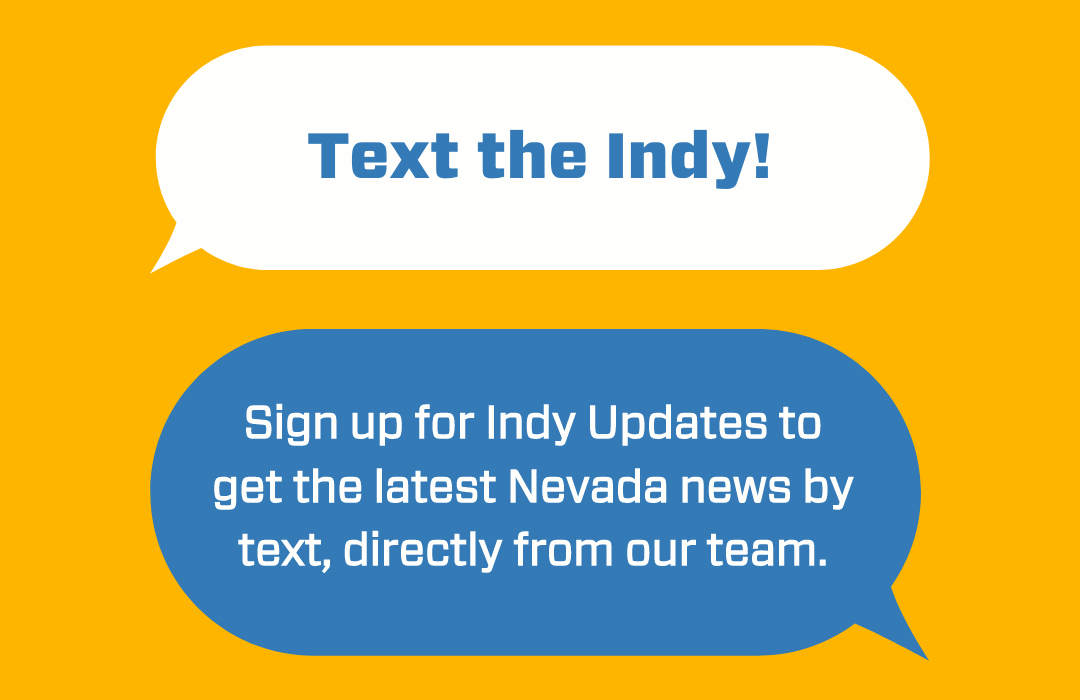 Featured Videos
Comment Policy (updated 4/20/2021): Please keep your comments civil. We reserve the right to delete comments or ban users who engage in personal attacks, use an excess of profanity, make verifiably false statements or are otherwise nasty. Comments that contain links must be approved by admin.