Lawmakers debate expanding automatic voter registration, implementing top-down registration system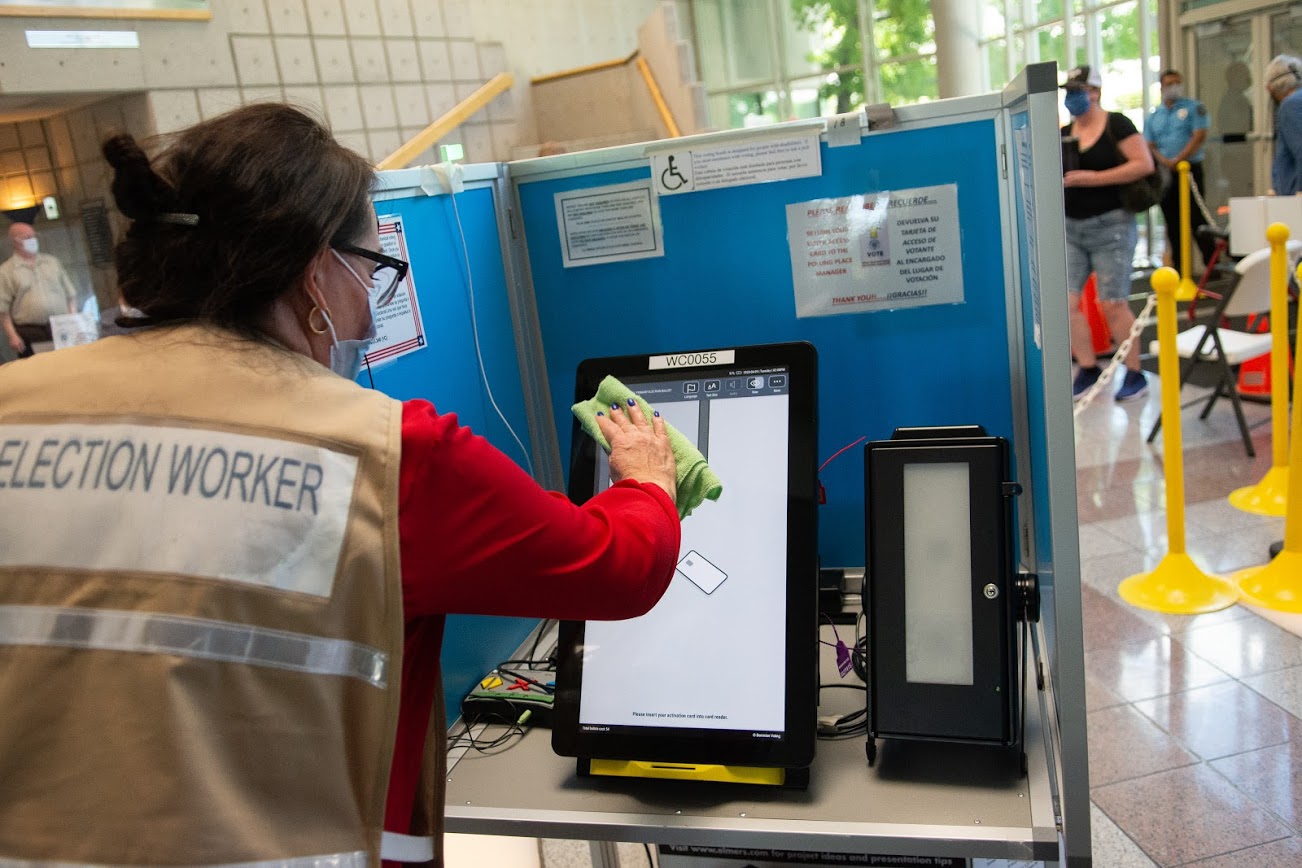 On the heels of a transition to automatic voter registration (AVR) at the DMV and same-day voter registration, lawmakers are considering bills that proponents say further streamline civic participation and bring more Nevadans into the process.
One bill, AB422, would centralize voter registration record keeping that is currently distributed among the 17 counties. Another, AB432 — which faced more resistance from clerks worried about whether they would have the time and resources to implement it — would involve new agencies to help Nevadans register to vote or update their records.
Here are highlights from the hearings the bills received on Tuesday in the Assembly Legislative Operations and Elections Committee. The committee did not immediately vote on the measures.
Clerks concerned about expanding AVR
After Nevada voters approved the automatic voter registration system at the Department of Motor Vehicles in 2018, more than 142,000 new voters were registered — and more than 300,000 voter registrations were updated during transactions at the DMV since the law took effect in 2020.
A bill from Assemblyman Howard Watts (D-Las Vegas) would bring more agencies into the process — enlisting the Silver State Health Insurance Exchange and Medicaid program into the work of transmitting personal information updates to the secretary of state to get a person registered for the first time or update the voter rolls.
Agencies that don't have enough information to confirm a person's eligibility to vote would be prohibited from transferring the information to the secretary of state. Individuals could opt out of having their information transferred during an interaction with one of those agencies.
Supporter Annette Magnus of Battle Born Progress said the measure would increase election security by offering more opportunities for updates, leading to cleaner voter rolls. And backer Rev. Leonard Jackson of Faith Organizing Alliance said it would further expand opportunities for people of color to vote — he said more than half of Medicaid beneficiaries are Black or brown Nevadans.
But the bill drew concerns from election administrators and other government personnel who warned the implementation of such programs often takes years, and the bill becomes effective Jan. 1, 2022.
"When you increase our administrative need for resources and our staff, with everything else that's going on and implementation, and also with redistricting coming up, we are concerned about the ability to support these new programs," said Clark County Registrar of Voters Joe Gloria.
Carson City Clerk-Recorder Aubrey Rowlatt asked that agencies send registrars complete information rather than requiring county staff to track missing information down through correspondence that may or may not be returned.
Watts said he heard election officials' concerns and was committed to making technical adjustments, including to the timeline. He framed the bill as a way to "deliver a better experience for everybody in our state."
"We moved from only registering people on paper forms, within the span of a decade, to now offering online voter registration and further digitizing the way that our voter registration is conducted — again, reducing errors streamlining the process, making it more convenient for everyone," he said. "The purpose of AB432 is to build on that progress."
Top down voter registration gets a warm reception
Members of the committee also heard details on AB422, a proposal that would shift Nevada from a county-led, bottom-up voter registration system to a state-led, top-down system. Assembly Speaker Jason Frierson presented the bill and said the current system of having 17 county clerks maintain their own systems and transmit voter registration information to the secretary of state's office "inherently makes the process slower."
"This delayed information sharing is cumbersome and inefficient," Frierson said. "With our 21st century voting policies that include automatic voter registration and same day voter registration, it's time that we modernize our system to match that innovation."
Frierson said the legislation, once passed, would immediately allow the secretary of state's office to begin working on implementation of a top-down system, with an anticipated implementation date before the 2024 election.
Progressive groups said the bill would create a more efficient election process in the state and make it easier to identify and prevent duplicate registrations.
"It's important to acknowledge that Nevada is a transient state, and being able to see information across the board will streamline the process for county clerks, and ensure that there is a more secure way of managing the voting process at all polling locations," Silver State Voices Executive Director Emily Zamora said.
The secretary of state's office, which favors the proposal, is requesting $1.5 million from lawmakers this budget cycle to start the process of upgrading to a top-down voter registration system.
No one testified against the bill.
Featured Videos
Comment Policy (updated 4/20/2021): Please keep your comments civil. We reserve the right to delete comments or ban users who engage in personal attacks, use an excess of profanity, make verifiably false statements or are otherwise nasty. Comments that contain links must be approved by admin.