Automatic voter registration system adds thousands of new voters, despite security concerns from critics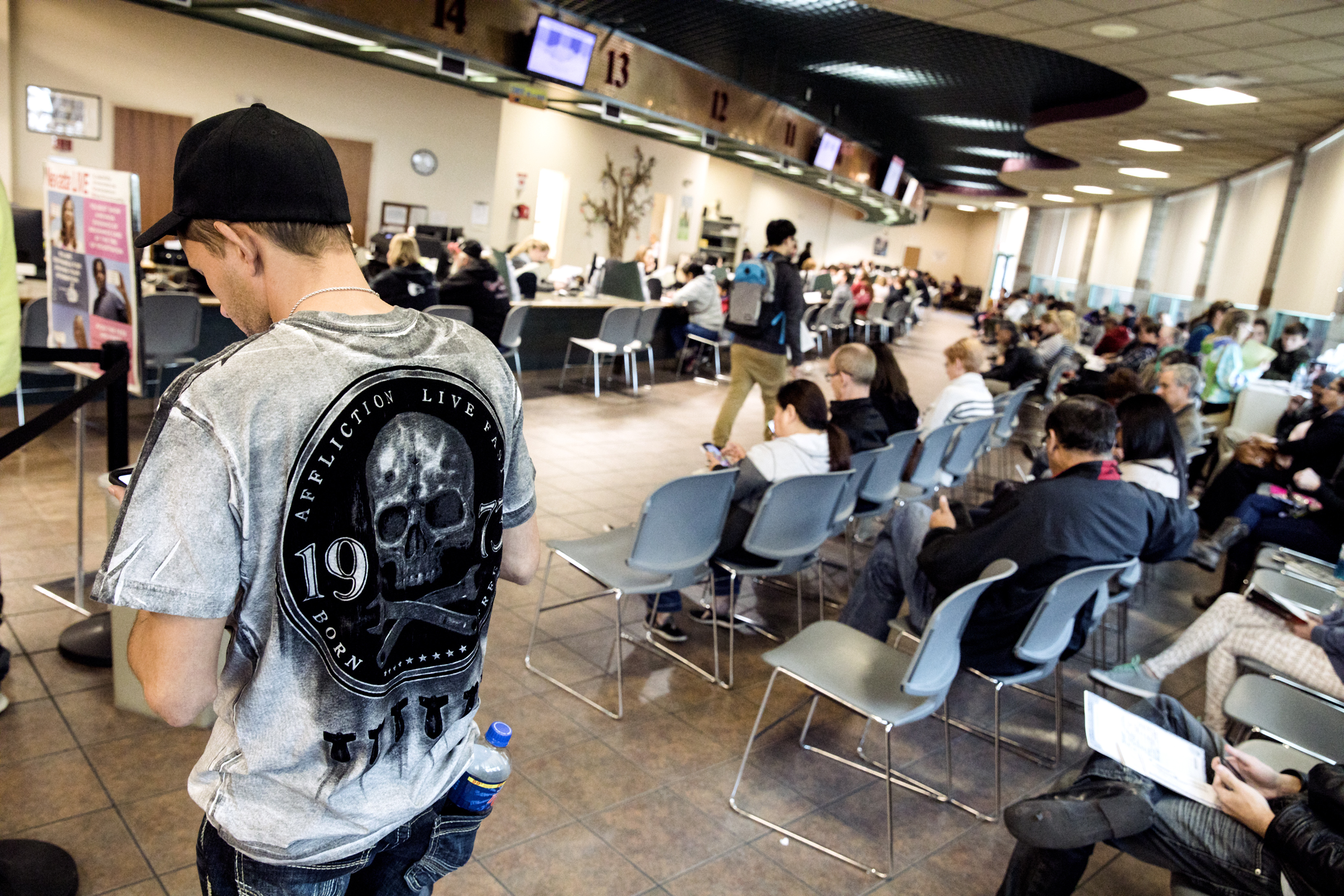 More than 140,000 people registered as new voters through Nevada's automatic voter registration (AVR) system since it took effect in January last year, according to a new report.
After a majority of Nevada voters approved the system in 2018, AVR took effect in 2020, allowing individuals who complete certain DMV transactions such as driver's license renewals to register to vote or have registration information updated unless they manually opt out.
The report, which was submitted to the Legislature's Interim Finance Committee by the secretary of state's office, combined with data from the secretary of state's office showed that AVR created 142,484 new Nevada voters last year. Those new registrations, along with updates to approximately 300,000 existing voter registrations, came by way of more than 580,000 DMV transactions that offered a voter registration opportunity.
The registration opportunities also resulted in 143,279 applicants selecting to opt out of the AVR system, and more than 50,000 applicants selecting a party affiliation.
The new voters registered by AVR last year represent 7.1 percent of the approximately two million voters registered in the state. Nevada is at record levels of voter registration, as there were approximately 250,000 more active voters in December 2020 than in December 2019, according to data from the secretary of state's office. Besides the new AVR system, the introduction of same-day voter registration and interest in the presidential election last year helped boost the state's registration numbers.
Critics, including Republican former Attorney General Adam Laxalt, have raised concerns that there are not enough back-end checks on the voter registration list to ensure non-citizens are not being registered through AVR.
Laxalt's lawsuit against fellow Republican Secretary of State Barbara Cegavske alleged that her office has failed to keep noncitizens from registering to vote in state elections because it "has not adopted systematic or routine checks of the citizenship of those on Nevada's statewide voter registration list." Laxalt's case, filed in Carson City District Court, is pending.
Despite Laxalt's claims, Nevada DMV spokesperson Kevin Malone has previously said there are safeguards in place to protect against the registration of ineligible voters.
The AVR system works by providing eligible voters with an "AVR Options" form after filling out their application for driving privileges, license renewal, or change of address. The form provides applicants with the option to opt-out of the voter registration process.
Applicants who are ineligible for AVR, such as those who will be under the age of 18 by the time of the next election or those who submit a permanent resident card for documentation, are sent a Notice of Ineligibility.
The DMV application also includes a question about whether the applicant is a citizen, and holders of Driver Authorization Cards, which are commonly used by non-citizens, are excluded from the AVR process.

As the process continues to create large numbers of new voters, AVR could receive attention in the upcoming legislative session. Several lawmakers, including Assemblyman John Ellison (R-Elko) and Senator Keith Pickard (R-Henderson), have requested bills addressing election security concerns, including proposals to enact voter ID laws.