The education examination: What did lawmakers do for students, teachers this session?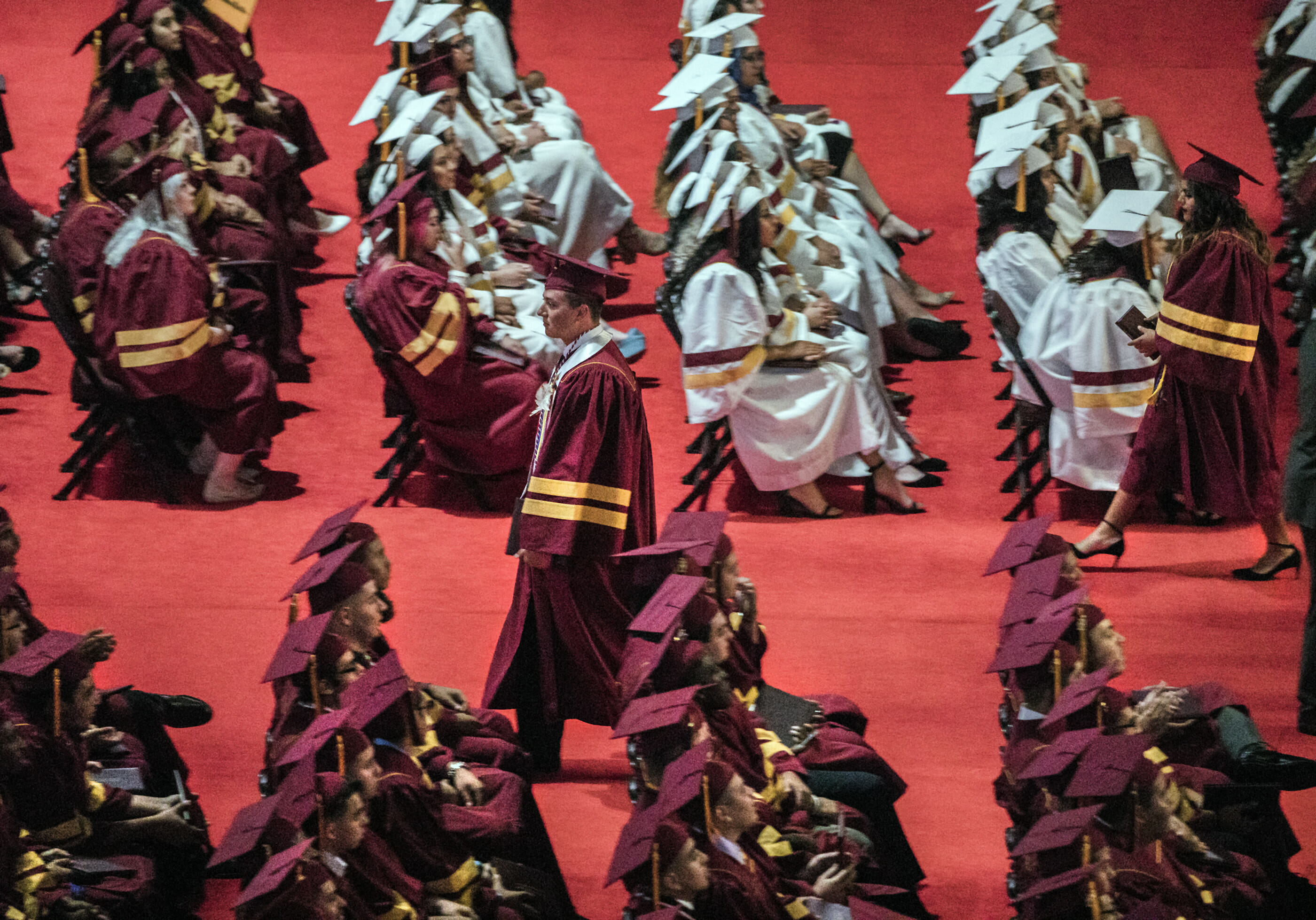 This time two years ago, lawmakers had closed the book on what Republican Gov. Brian Sandoval had christened "The Education Session."
They left Carson City after passing a tax package worth more than $1 billion and approving more than two dozen new education programs, from interventions such as Victory Schools to Read by Grade 3 to social workers in schools. They set in motion controversial policies that shook up schools in the state, including the reorganization of the Clark County School District and an Achievement School District that converts underperforming schools into charters.
This session, the movement in education has been more subtle. A push to reinstate the polarizing, sweeping Education Savings Accounts program from 2015 was toned down to a one-time, $20 million expansion of a tax credit-funded program called Opportunity Scholarships, for example.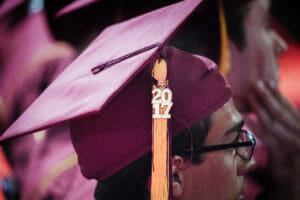 Critics say the Legislature this time around was less focused in its approach to education. Although Sandoval proposed spending as much of a $140 million budget surplus as possible on the weighted funding formula, lawmakers instead spread the money around to a variety of projects: $28 million for an additional raise for state employees, $25 million for the UNLV medical school, $17 million for an IT system for the Clark County School District and host of other smaller appropriations.
But some say the session, in which many of the 2015 initiatives were reauthorized and expanded, was a confirmation that the state is on track to help lift itself from the bottom of the national education rankings pile.
"The 2015 session was remarkable, historic, and I think the 2017 session just confirms that we're on the right course," said state Superintendent Steve Canavero. "So I'm kind of glad it's not splashy. We came in and stayed the course."
No ESAs, but a weighted funding formula sooner
As the 2017 legislative session opened, Republicans boldly declared that they wouldn't vote for a budget that didn't include funding for a controversial voucher-style program.
A handful of them abandoned that promise, ending a partisan standoff and also hope of restarting the program anytime soon.
Education Savings Accounts died in an endgame compromise that funneled $20 million to the tax credit-funded Opportunity Scholarship program and greenlighted a 10 percent excise tax on recreational marijuana. It was a whirlwind turn of events for the divisive school choice-related issue that didn't receive its first hearing until last week.
"At the end of the day, the way the session ended, I didn't want to essentially shut down Nevada government," Gov. Brian Sandoval told reporters Monday. "And you know we worked really hard on trying to come up with a compromise with the Democrats on the ESAs, but at some point it became very clear that the Democrats weren't going to support that."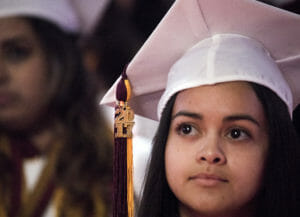 ESAs, created during the 2015 legislative session, would have given families public dollars to put toward private school tuition or other qualifying education expenses. Hailed by school choice advocates as the most expansive program of its kind in the country, ESAs ran into a legal roadblock when the Nevada Supreme Court ruled the funding mechanism was unconstitutional.
But Sandoval pledged $60 million toward the program in his State of the State address this year, positioning the Republican-backed program to be a key issue in a Democrat-controlled
Legislature. He said he was 100 percent committed to reviving it.
"There were some moments I felt like we could get it done," he said on the last day of session, when it became clear the program was a no-go.
So what led to its failure?
"We ran a very big, aggressive program, and it also involved a little bit of luck," said Chris Daly, lobbyist for the Nevada State Education Association that had been perhaps the purest opposition throughout the fight.  "I can remember being in meetings with labor allies or other community allies that people said — 'How's it going? There's going to be a deal.' And I was the one who would say, 'Well, not so quickly.'"
Ultimately, a rupture in negotiations four days before the session ended proved to be too much for ESAs. Republicans thought Democrats would be willing to pass a $45 million version of the program, funded with tax credits and a one-time $20 million loan to get the program started, with award sizes on a need-based sliding scale.
They appeared to misunderstand the demands of Democrats, thinking that the majority party would take the deal in exchange for the governor signing three bills that favored unions. Senate Majority Leader Aaron Ford said that was never all his party wanted, and negotiations only soured further when Republicans sought to add two more requests to the pot — that Democrats pass bills allowing for appointed school boards and that they name a Republican appointee to the Legislative Commission.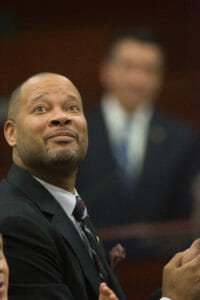 "Some elements of the Republican caucus seemed a little recalcitrant or greedy or what have you. I think there might have been a deal … but ultimately the Republicans couldn't get there," Daly said. "Either they underestimated the value of protecting public education by stopping vouchers for our side, or they overplayed it."
The negotiations never returned to such favorable terms.
David Sciarra, executive director of the Education Law Center, which participated pro bono on a legal team representing parents who brought a lawsuit against ESAs, chalked it up to pushback from a unified coalition that consisted of  parents, teachers and other public school proponents. The Education Law Center worked alongside a local group, Educate Nevada Now, in the fight against the voucher-style program.
"There was a lot of engagement by grassroots public school parents and advocates to lead the movement against vouchers," he said. Their message to lawmakers: "Our public schools are inadequately funded. Everyone knows it. It's no secret."
The ESA defeat comes as the school choice movement heats up nationwide. President Donald Trump and Education Secretary Betsy DeVos have made no qualms about their intent to expand school choice — a concept that generally relies on plucking public funds to help families pay for other education options.
"The defeat of ESA vouchers in Nevada has incredible national importance," Daly said. "This was a huge national win in some respects maybe even bigger on that stage than it is in this state."
The issue incites fiery debate, with opponents saying it undermines public schools and often leaves vulnerable children worse off. Supporters, however, argue it gives families — including those in the middle- and low-income brackets — the ability to determine their children's educational destiny and find a learning environment that suits their needs.
"Having a state like Nevada saying no to vouchers is a real message to Washington," Sciarra said. "It is a setback for them because they are looking for more states to expand."
Some Nevada Republicans vowed to continue the fight for school choice. So did the leader of EdChoice, a national organization dedicated to advancing school choice.
"I don't think the legislators listened to parents," said Robert Enlow, the president and CEO of EdChoice. "I think this is a bipartisan failure — not simply a Republican or Democrat failure."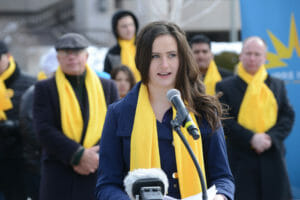 Enlow said he expects the thousands of Nevada families who were on ESA waiting lists to continue pressuring lawmakers to fund the program in 2019. He also lobbed some of the blame on Sandoval, saying he wished the Republican governor would have "stayed true to his word" and flexed his leadership muscle to ensure the school-choice program moved forward.
"Nevada may have had a hiccup, but it certainly didn't stop the momentum," Enlow said.
Weighted funding formula
While ESAs may be on the back burner for the time being, lawmakers did reach a compromise on the so-called weighted funding formula, which allots state money to students based on his or her needs. Lawmakers deemed full implementation of weights unrealistic this session, given the estimated $1.2 billion price tag.
The deal: SB178, sponsored by Democratic Senators Mo Denis and Joyce Woodhouse, puts $36 million each year of the next biennium toward underperforming or higher-need students. It was signed into law on Thursday.
Because wide-scale implementation of the weights wasn't financially feasible yet, the bill gives an extra $1,200 per child to the neediest students in the most underperforming schools — a compromise centered around equity that drew broad support from lawmakers on both sides of the aisle as well as education leaders and advocates.
"It's a start. They have more work to do," Clark County School Trustee Carolyn Edwards said. "I'm glad they made the start. They could have delayed on this."
Her sentiments echo that of a parent-led group, which put the weighted funding formula at the top of its wish list this session. Anna Slighting, a HOPE for Nevada board member, said the parents involved in the organization applaud the move toward weights.
"We feel like that is a good next step," she said. "It's definitely not fulfilling the need in its entirety, but at least it's signaling the legislators are willing to go in that direction."
A key component of the compromise is that it didn't dismantle existing Zoom and Victory schools, which receive extra state funding for programs to serve their respective large populations of students learning English and living in poverty. But SB178 begins the transition of allotting extra money directly to at-risk students rather than specific schools.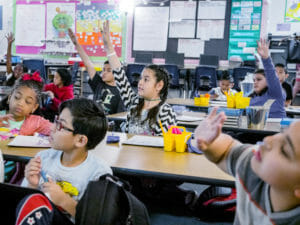 Brent Husson, president of Nevada Succeeds, which bills itself as the business voice for education, said the state next needs to tackle how to better identify students who need more services. As it stands now, the weighted funding targets students who are learning English or receive free or reduced-price lunch.
But that's not always a clear indicator of an at-risk child. Take, for instance, this situation: A third-grader living in poverty may be excelling academically, while his peer who comes from a wealthier family may be reading below grade level. In that case, who should receive extra funds?
"I'd like to get to the point where the money follows the student based on where they are (academically) relative to where they should be," he said.
SB178 directs the state to revisit a study it performed in 2012 that led to the weighted funding formula, with an eye toward targeting academically needy students.
The battle over state bucks — ESAs and weighted student funds — wasn't the only prickly education issue this session. Here's a look at how others fared:
The Clark County School District reorganization
Lawmakers passed AB394 in the waning hours of the 2015 legislative session. The measure tasked an interim committee with developing a plan to reorganize the Clark County School District.
The State Board of Education approved the plan that emerged last fall, setting in motion the implementation process. The goal: Turn the district organizational structure on its head, giving schools more power over their budgets and instructional decisions.
The reorganization spawned lawsuits and inflamed tensions among lawmakers, consultants hired to carry out the reorganization and school trustees who cried foul, saying their concerns weren't taken into account. In late April, the four legislative leaders sponsored AB469, a bipartisan measure that codified the reorganization regulations into state law in an attempt to quash the ongoing litigation.
It worked. The school district swiftly dropped its lawsuit.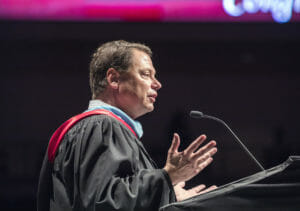 But that didn't alleviate trustees' concerns, hence the introduction of a trailer bill in late May. AB516, sponsored by Democratic Assembly Speaker Jason Frierson and Senate Majority Leader Aaron Ford, sought to delay the reorganization by one year and give the district more flexibility in shifting unrestricted funds from central services down to schools.
After the bill dropped, the school district and trustees quickly denied asking for the reorganization to be delayed. By that time, though, the bill already had become the target of ridicule, with Senate Republican Leader Michael Roberson dubbing it nothing more than a "CCSD wish list."
The bill died days later without ever receiving a hearing.
School Trustee Kevin Child, who has been forthright with his concerns regarding the reorganization and has been labeled uncooperative by those involved, said he was disappointed the trailer bill was brushed aside so quickly sans a public conversation.
"We need to change certain things about this law," he said. "What about the equality in this law? You have to look. Every school is different."
The trailer bill defeat didn't faze School Trustee Carolyn Edwards, who considered some aspects of it problematic.
"Whether we think they did it the right way or not, it is the law," she said, referring to the reorganization. "We need to implement. We are and have been all along, but we just need to go full out and do what we're supposed to."
While the school district and trustees didn't get to air their remaining grievances with the reorganization, they did secure funding for a new computer system. Lawmakers approved a $17 million appropriation for an upgraded human capital management system — a mouthful of a term describing a system that handles employee-related information.
The school district issued a request for proposals earlier this year and is reviewing bids. The total cost of purchasing and adopting a new system could run as high as $45 million over the next decade, but officials say it's crucial to successfully reorganizing the district.
"It will be the catalyst for the full implementation of AB469, the previous AB394," said Tom Skancke, whose consulting company was hired by lawmakers to help the district reorganize. "It will allow the school district and all the departments to talk to each other on one central system. That will provide more efficiencies and a lot more transparency internally."
CCEA also supported the system, which allows employees who work at multiple different campuses to bill each one separately.
"We were very active in changing the delivery system. We didn't support it because we support the school board trustees. We have no confidence in that leadership down there," said John Vellardita, the executive director of the Clark County Education Association. "We supported it because we need to create that system."
Workforce investment
When it comes to improving education, leaders and lawmakers know that quality teachers play a key role. That's why lawmakers introduced several bills this session aimed at bolstering educators' effectiveness in the classroom.
But not all legislation reached the finish line.
An emergency bill proposed by Ford — with heavy input from Vellardita — died after not receiving a final committee hearing. SB547 would have required the Clark County School District to reserve money for pay increases tied to educators completing professional development plans.
The bill encountered criticism by some who viewed it as an attempt for the Legislature to intervene in a labor dispute between the teachers' union and school district. CCEA filed an unfair labor charge in April against the school district over changes made to what's known as the Professional Growth Reference Guide, which spells out what learning activities count toward pay increases.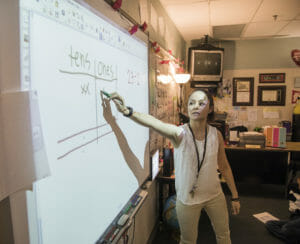 Vellardita and Ford flatly rejected that notion, arguing the bill was geared toward improving teacher recruitment and retention, especially within struggling schools.
Other bills sailed more easily through the legislative process. SB155 grants the Public Education Foundation a $1 million state appropriation over the next biennium for its educational leadership training programs. Lawmakers also put $2.5 million toward teacher mentorship programs when they approved SB300.
An anonymous donor helped seal the deal for another bill, SB548, which creates a prestigious teacher training program. Described by the governor as a "Top Gun"-like program, it would recruit and train promising students pursuing teaching degrees.
The $5 million donation will anchor the Nevada Institute on Teaching and Educator Preparation, with another $1 million coming from the state.
Nevada Succeeds supported the workforce investment bills. If students attend classes taught by top-of-the-line teachers, their learning will flourish, hence the need for training, mentorship and professional development programs, said Husson, who serves as the nonprofit's president.
"Everything we should be doing should be focused on fixing the system so it becomes supportive of scaling and sustaining great professional learning," he said.
State funding for school districts
Each session brings a host of new education bills, but there's always one school districts anxiously await: the K-12 education funding bill, which sets the basic per-pupil allocations from the state's Distributive School Account (DSA).
The estimated weighted average for the 2017-2018 school year is $5,897 per student — up slightly from $5,774 this year. The per-pupil amount, however, varies by school district based on the demographic and economic characteristics of the area. School districts also receive other funding via federal money, local taxes and categorical funds from the state that are earmarked for specific purposes.
This year's education funding bill, SB544, grants Clark County a basic support guarantee of $5,700 per student for the upcoming school year. It rises slightly to $5,779 per student for the second year of the biennium.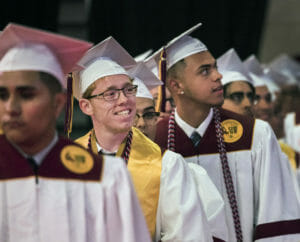 "Maybe there was not quite as much done in terms of the funding issue but there were big wins in terms of the categoricals, the implementation of the weights that hopefully the state will be able to phase in and then more fully fund in out legislative sessions," Daly said. "We're going to need to make a more seismic shift in the funding."
Clark County's appropriation is larger than what Washoe County is receiving — $5,677 per student for the 2017-2018 school year and $5,737 per student for the 2018-2019 academic year. In the final hours of the legislative session, lawmakers approved an additional $5 million allocation to the Washoe School District for a "recently discovered budget anomaly" that the district said would have required $6.6 million worth of cuts to its operating fund.
So far, Clark County School District officials are remaining mum on how the state appropriation will affect its budget. The school district's 2017-2018 final budget notes that it expected to receive $5,726 per pupil from DSA funding — $26 more than what lawmakers ultimately approved.
"We are still analyzing the impact on our budget and we will have more information next week," a school district spokeswoman said in a text message.
School Trustee Child, however, said he's concerned with the district's financial state, especially given ongoing negotiations with unions.
"We have to give raises," he said "We have five bargaining groups at the table. This is a very scary thing right now."
Achievement School District
The Achievement School District, which the Republican-controlled Legislature authorized in 2015 with the passage of AB448, links struggling schools with a charter operator in hopes of jumpstarting academic achievement. But the concept received strong pushback from parents and community members who weren't keen on a charter takeover.
The polarizing start to the state-run program led to three bills that would have abolished or delayed the start of the Achievement School District. Two of the bills died, but state education  officials sought to get Denis' bill SB430 in suitable shape for passage through the Democrat-controlled Legislature.
After weeks of further work and eventually a unanimous vote out of the Senate, the measure was never brought up for a hearing in the Assembly Ways and Means Committee, chaired by Democratic Assemblywoman Maggie Carlton.
"We think there's a lot of work put into trying to find consensus around it. And it didn't even get a hearing," said Vellardita. "We're not in love — we never supported the current law, but we also knew that we couldn't repeal it because we couldn't override a veto. So we were part of those stakeholder discussions to try to make it better."
Officials involved in the ASD lament that the Legislature's lack of action leaves in place a model that many parents oppose, rather than fixing the flaws. But they say it shouldn't overshadow other education-related accomplishments this session.
"When you get little setbacks, you see it as a hiccup in the road but when you look at the whole package I think there's a lot to be grateful for," Canavero said.
Updated 3:50 p.m. 6/10/17: This story was updated to correct that the Education Law Center did not fund a lawsuit against ESAs. 
Feature photo: Eldorado High School students during commencement ceremony at the Orleans Arena on Thursday, June 8, 2017. Photo by Jeff Scheid.
The Nevada Independent is raising $200,000 by Dec. 31 to support coverage of the 2024 election.
Tax-deductible donations from readers like you fund this critical work.
If you give today,your donation will be matched dollar-for-dollar.
Give + Get Matched
Featured Videos