Unintended consequence of bill to give inmates better ID cards: Maybe no ID at all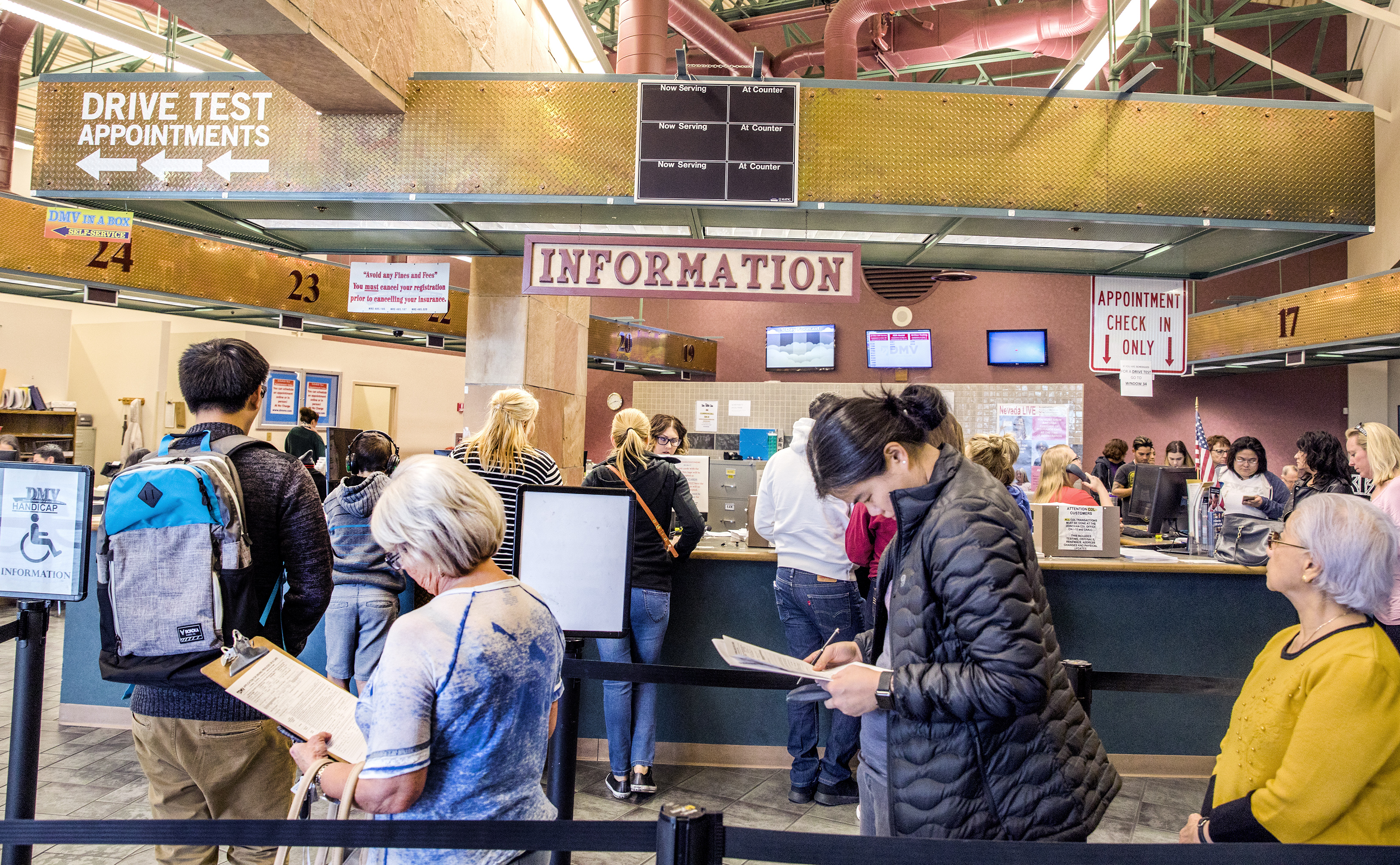 Nevada lawmakers trying to help ex-felons reintegrate into the community may have inadvertently made it prohibitively difficult to get the ID cards that are so essential to accessing services upon their release.
A new law passed this spring and effective Oct. 1, 2017 requires the Nevada Department of Corrections to verify an inmate's true name and age with a birth certificate before issuing any identification cards.
It's a ratcheting-up of the current standard and means Nevada prisons can no longer do what they've done since another identification bill passed in 2013 — issuing an intermediate form of photo ID that uses a more relaxed verification standard but can be combined with other documentation to get a driver's license.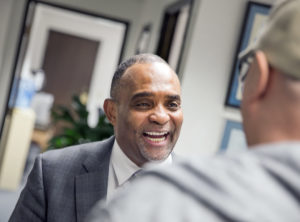 "What that bill did — it was picture perfect to address the issues that people who are coming home from prison are having," said Jon Ponder, CEO of the Las Vegas-based reentry services organization Hope for Prisoners, about the old arrangement. "But this last little fiasco kind of undid it all ... This literally is going to take us backward."
NDOC officials say they have stopped issuing the intermediate ID, which is sometimes called a red card. And if there's no certified birth certificate on file with the prison and staff can't get a copy in time, any other less-verified identification the inmate has is confiscated upon release, leaving the person with nothing.
Ponder and others believe proof of identity is critical to success — without it, people leaving prison can't get social services, housing or a job. In a perfect world, he says, he'd like the ID to be rigorously sourced as the bill prescribes.
The problem is that it's such a lengthy, cumbersome process to get a birth certificate. Prison officials testified it can take six to nine months to obtain one and up to eight hours of staff time per inmate to get a request in. Mexico requires a person to physically go to a consulate to obtain a birth certificate, they said, adding a travel barrier to the calculation.
The number of inmates who don't have fully verified IDs is high — NDOC officials say they believe only 12 percent of the approximately 14,000 people in the prison system have verified identifications. Many others have used a dozen or more aliases during their lifetime with no way to prove which one is correct, or have lost their ID along the way.
NDOC, which releases about 5,900 inmates each year, requested seven positions to handle the task of helping inmates procure birth certificates, a drop from their original request of 11. But legislators on the Interim Finance Committee seemed somewhat taken aback in December when prison officials asked them for $234,372 to pay for new employees for the rest of the fiscal year, bristling over the fact that they weren't given a clear dollar figure on implementation costs earlier.
'Why weren't these concerns raised during the session?" said Democratic Assemblyman Mike Sprinkle, who was vocal in scrutinizing the request.
Even though many said they didn't want to hinder inmates' successful reentry, lawmakers only approved two positions at the December meeting for a cost of about $80,000. They want to take up the matter again in February after they can gather more information.
Prisons officials have warned that without staff to help inmates obtain a fully verified ID, they'll be released from prison in the vulnerable position of having no ID. Or, they won't be eligible for reentry programming, some of which is funded by a federal Second Chance Act grant of nearly $1 million per year.
"We're about as lean as we can possibly be," said NDOC Deputy Director of Programs David Tristan. "We'll fail without these resources."
NDOC spokeswoman Brooke Keast said the agency, which has hired someone for one of the two positions so far, is trying its best but is right now verifying IDs only for people in reentry programs. It's unclear how many inmates have left with no ID since the law took effect; Keast said the reentry department hasn't kept track of those figures.
In spite of the manpower the new law will require, and hangups in implementing it, prisons officials are enthusiastic about the prospect of helping departing inmates get airtight IDs.
"I truly believe this is the right thing to do so we have proper and proven identification," said James Dzurenda, head of NDOC. "I truly believe the inmates are going to benefit from this."
How the existing system works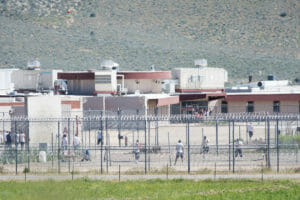 Why is it so uncommon for an inmate to have proper ID? Dzurenda explained that many arrestees don't want to be identified, at least initially.
That's because authorities might link them to other baggage — unpaid child support, outstanding warrants or immigration violations that could aggravate their plight. Instead of connecting themselves to their past, they offer an alias, and some people have a dozen or more of them over the course of their life.
When someone is arrested but doesn't provide identification, police will book them under whatever name the suspect offers — say, "Bob Jones."
Authorities run their fingerprints through a national database. If there's no match, then the person "becomes" whatever alias they gave to police.
Courts give the Nevada Department of Corrections a document that declares the arrestee "Bob Jones" for purposes of their case. If the inmate requests it, the prison gives them a photo ID card saying they're Bob Jones.
If the inmate is rearrested after leaving prison, but gives police the name "Steve Young" this time, authorities will find the discrepancy when they run his fingerprints and it matches prints from the previous arrest under the name "Bob Jones." But they'll still treat him as Steve Young; they'll just know that he's used at least one other alias.
The only way to truly establish whether the offender is Steve Young, Bob Jones or something completely different is to obtain a birth certificate. That's a process that involves a prison worker consulting with the inmate to identify their true name and place of birth and contact the clerk there to obtain the document.
Officials at the Clark County Detention Center said this can be complicated because most inmates they receive are not born in Nevada. The process is even more difficult with inmates born overseas.
Origins of the idea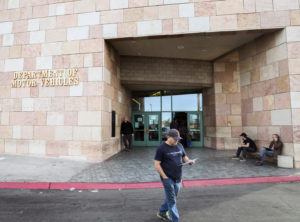 Ponder, along with then-state Sen. and now-Secretary of State Barbara Cegavske, worked on the original bill in 2013 that allowed inmates a "red card" that could be provided to the DMV and help released prisoners obtain a regular ID. It wasn't valid for other uses aside from establishing identity for a license at the DMV.
"That was the best model, the best practice for people coming out," Ponder said. "I don't understand why someone would touch it."
Ponder acknowledged that the red cards may not give the final word on someone's identity at birth, although they are linked to fingerprints taken upon arrest. The DMV, which is supportive of how the bill came out, said they want to maintain the integrity of cards they issue.
"People rely on our vetting process," Jude Hurin, the Nevada DMV's administrator for management services and programs, testified at a hearing this spring. "So when we receive those documents — whether it be federal documents or state documents or so forth — we can actually issue that driver's license or ID card with confidence of who that person is."
A DMV spokeswoman told The Nevada Independent that the agency isn't aware of any situations in which an inmate may have provided a fake name that made it onto a red card. Nevertheless, the matter came up during hearings on the bill.
"We are very concerned about verifying through all means necessary to ensure we're not providing an avenue where a person can get a false identification," Las Vegas Metropolitan Police Department lobbyist Chuck Callaway testified.
A 'comedy of errors'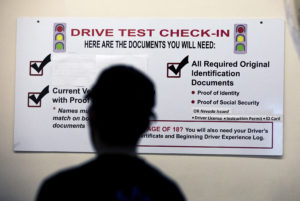 Democratic Sen. Tick Segerblom, who was the legislative point person on the bill, said in an interview that he's troubled that the legislation might inadvertently prevent inmates from getting ID and therefore services upon release. He called the process a "comedy of errors" and says the issue appears to have fallen through the cracks during the legislative process.
"We had no idea that this was going to cause a furor," said Segerblom, chair of the Senate Judiciary Committee that's the official sponsor of the bill. "It didn't catch anyone's attention."
Minutes and videos of hearings indicate most of the discussion on the bill was about authorizing local jails to help inmates secure identification — the original reason that officials from Metro and its jail sought the bill. There was also discussion about how getting ID is a chicken and egg problem because states often require an ID to get a birth certificate and a birth certificate to get an ID.
Segerblom doesn't know who's responsible for putting the strong language in the bill, but it survived the whole legislative process. Confusion about the origins was evident from the earliest hearing.
"That is not our language, and while we do not oppose it, I do not know where it came from," Callaway said at a hearing on March 22.
The fiscal note — an estimate from NDOC on how much implementation would cost — indicated that the department would need to hire 11 more people to handle the work and would need to pay overtime to be in compliance. But the agency didn't quantify the cost in that March 24 estimate, saying that it needed to further study the matter and filling in the blanks with "$0."
At the December hearing, Dzurenda said the department still stands by the fact that it doesn't necessarily cost any money to comply with the bill because inmates haven't been widely told about the new law and haven't requested their ID be verified. But he said once they find out about the troubles that await them if they aren't verified, including an inability to enroll in reentry programs that will give them an advantage when they come before the parole board, they'll start demanding the verified ID cards.
Keast said the department isn't preventing inmates from leaving prison solely on grounds that they don't have a birth certificate. At the same time, they aren't issuing the old red cards.
That means at least some inmates are likely leaving prison without any ID — a situation that Tristan described as "unconscionable."
Lawmakers including Segerblom said the state needs to "suck it up" and fund more staff for corrections to comply with the law. Ponder said he's floating the idea of having the community help raise money to fund birth certificate procurement. Steve Yeager, chairman of the Assembly Judiciary Committee, said the Legislature would probably need to take a look at the situation in 2019.
"If we're releasing people without ID, it really goes contrary to what we're trying to do in the reentry world," he said.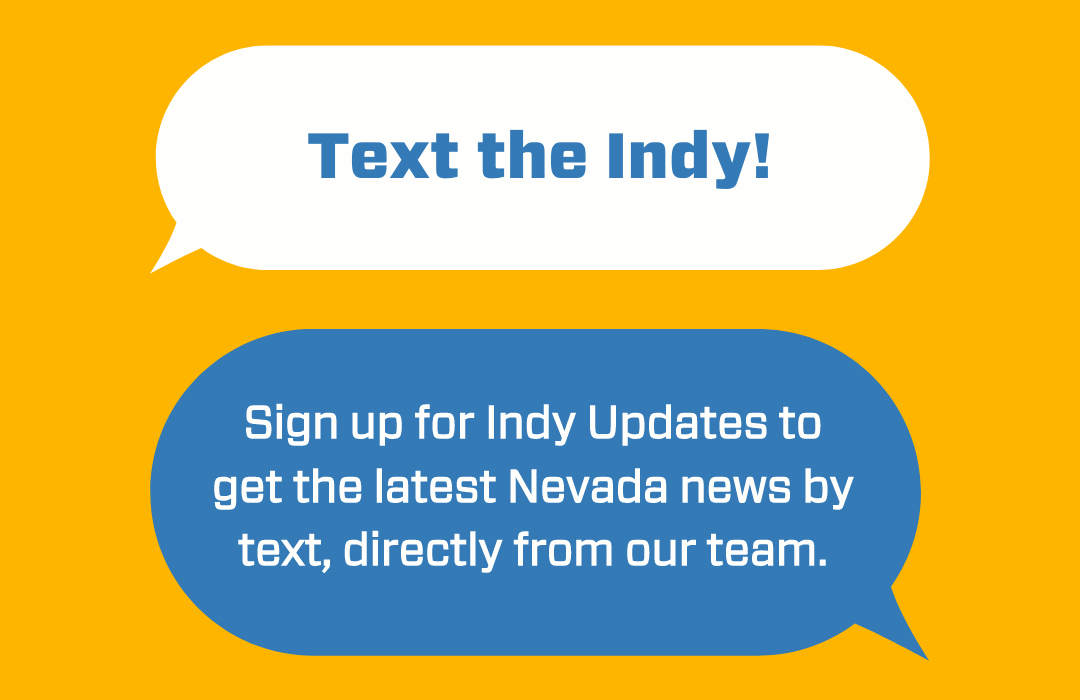 Featured Videos
Comment Policy (updated 4/20/2021): Please keep your comments civil. We reserve the right to delete comments or ban users who engage in personal attacks, use an excess of profanity, make verifiably false statements or are otherwise nasty. Comments that contain links must be approved by admin.