Dr. Colleen Morris, left, speaks while Clark County Family Court Judge William Voy looks on during a fetal alcohol disorder awareness event at UNLV on Monday , Sept. 9, 2019. (Jeff Scheid/Nevada Independent)
UNLV Medicine hosts panel to address widespread Fetal Alcohol Spectrum Disorder in Nevada
September 11th, 2019 - 2:00am
Early diagnosis of fetal alcohol disease is the biggest challenge for addressing the syndrome in children who get in trouble and end up in the criminal justice system, a Clark County judge said at a UNLV panel Monday.
"Kids don't come to us until they're about 10 years of age,"Juvenile Court Judge William Voy said.
At that point, the preventable secondary disabilities associated with FASD have developed. Having more professionals qualified to diagnose the condition could help prevent that.
"The worst case scenario — they're in our system, and we can't get them out," Voy said during a panel hosted by UNLV Ackerman Autism Center focused on meeting the challenges of living with Fetal Alcohol Spectrum Disorder, including early intervention and connecting affected individuals and their families with services.
Fetal Alcohol Spectrum Disorder (FASD) is a developmental and behavioral condition that affects more than 10,000 children under the age of 18 in Clark County, making it more prevalent than autism, according to Ackerman Autism Center.
FASD is caused by alcohol consumption during pregnancy, which results in physical deformities as well as functional alterations of the brain.
"People who have an FASD can grow, improve and function well in life with proper support, as long as the support is maintained … Early diagnosis is the key," said Dr. Colleen Morris, geneticist and mother of the late Matthew LoMastro, for whom an endowment is named for UNLV to continue researching causes and treatment of FASD.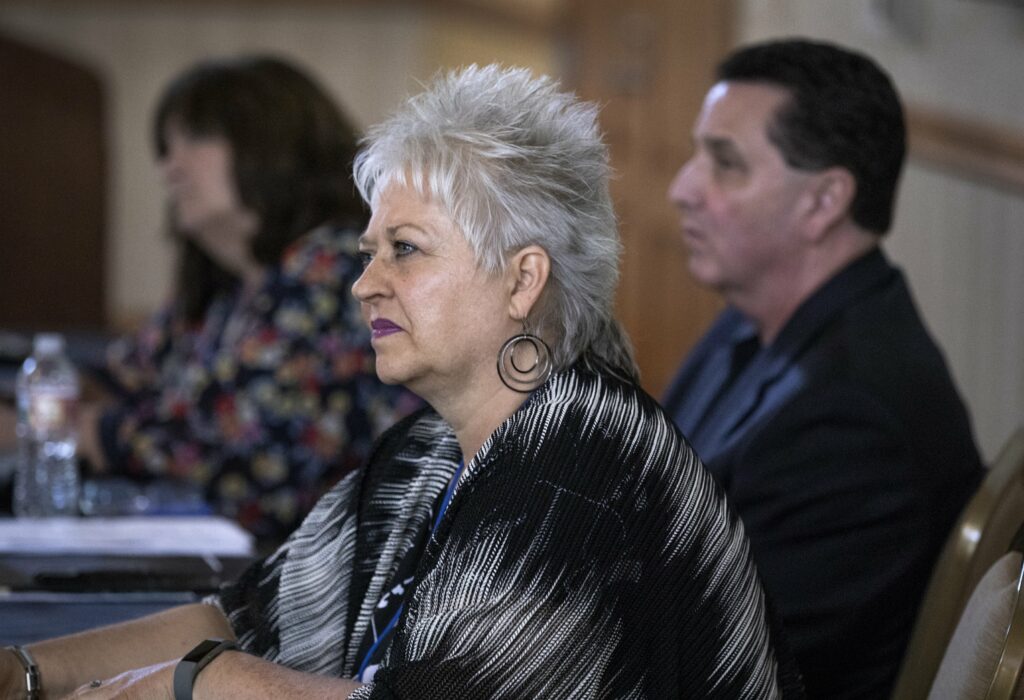 Because of a Senate bill that passed in the last session, SB370, clinics can now pay for non-federal expenditures to screen and treat individuals with FASD up to age 21 with Medicaid and the Children's Health Insurance Program. The bill opens up treatments to FASD patients such as applied behavioral analysis (ABA) commonly administered to children with autism.
FASD is an umbrella term that includes primary medical and developmental effects of Fetal Alcohol Syndrome (FAS) as well as secondary effects that can arise later in life — neurobehavioral and neurodevelopmental disorders and associated mental health problems, ADHD, disrupted school experience, alcohol and drug addiction, inappropriate sexual behavior and incarceration.
Because the physical deformities and cognitive disabilities associated with FAS are not always pronounced in young children, it is common for FAS to go undiagnosed until a child has developed secondary symptoms, which usually remain undetected until the individual starts school.
In order to prevent development of secondary disabilities common in individuals with FASD, Morris said it is essential that those individuals have a stable household, that they are not victims of violence and that they receive specialized services.
According to Collins, 27 percent of FASD individuals treated at Ackerman Autism Center are in the care of a relative. Typically, a relative provides medical history that is important for diagnosis and treatment, such as how much alcohol the mother ingested during pregnancy.
On the other hand, a majority of FAS children end up in foster care rather than the guardianship of a relative or adoptive caregiver according to Morris. Without knowledge of medical history or intervention, the diagnosis may be delayed or may never come, rendering the individual ineligible for medical and social services.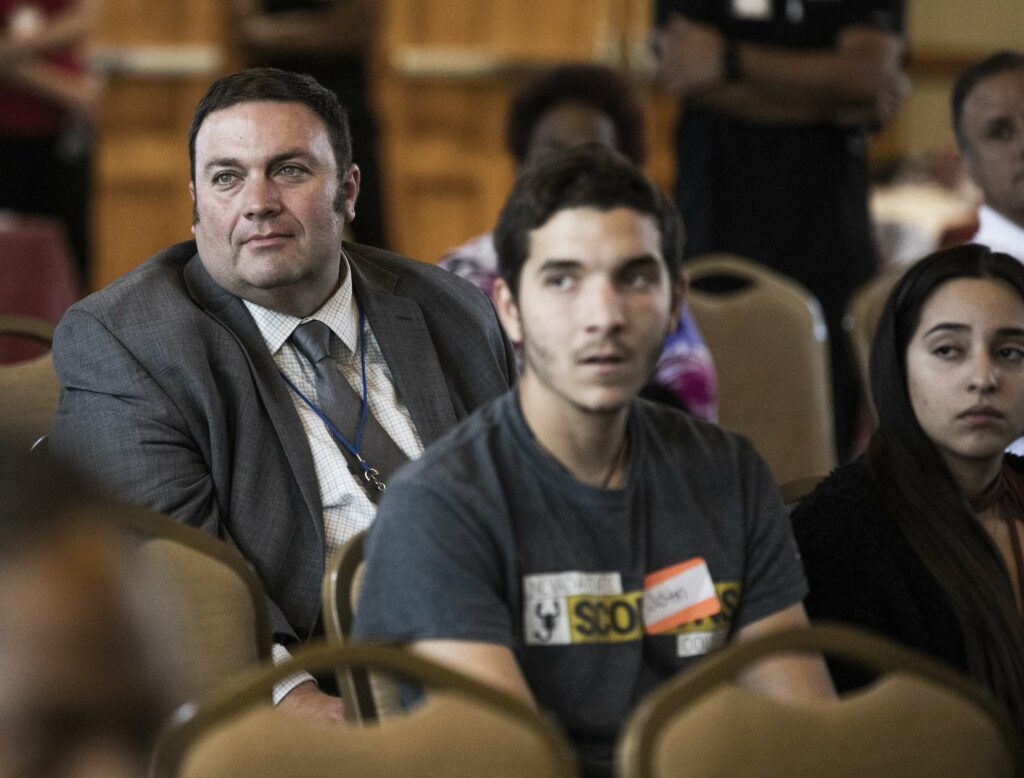 Organizers of the event presented an award of recognition to Democratic Sen. James Ohrenschall, who sponsored SB370 as well as other legislation aimed at retaining practitioners who provide treatments for FASD. The event also recognized Hearing Master Soonhee Bailey, who established the first juvenile autism court, a program that works with young offenders on the autism spectrum who have struggled to obtain behavioral therapy and other services essential to their development.
The CDC has identified 0.2 to 1.5 infants with FAS for every 1,000 live births, and has estimated 6 to 9 school-aged children with FAS out of 1,000 in the U.S.
Stories
Candidate Trackers
Endorsements, Ads, Policies, Visits
& More
visit now
Comment Policy (updated 10/4/19): Please keep your comments civil. We reserve the right to delete comments or ban users who engage in personal attacks, use an excess of profanity, make verifiably false statements or are otherwise nasty.