Wide-ranging gun bill to move ahead after adding 'Red Flag' laws, gun storage provisions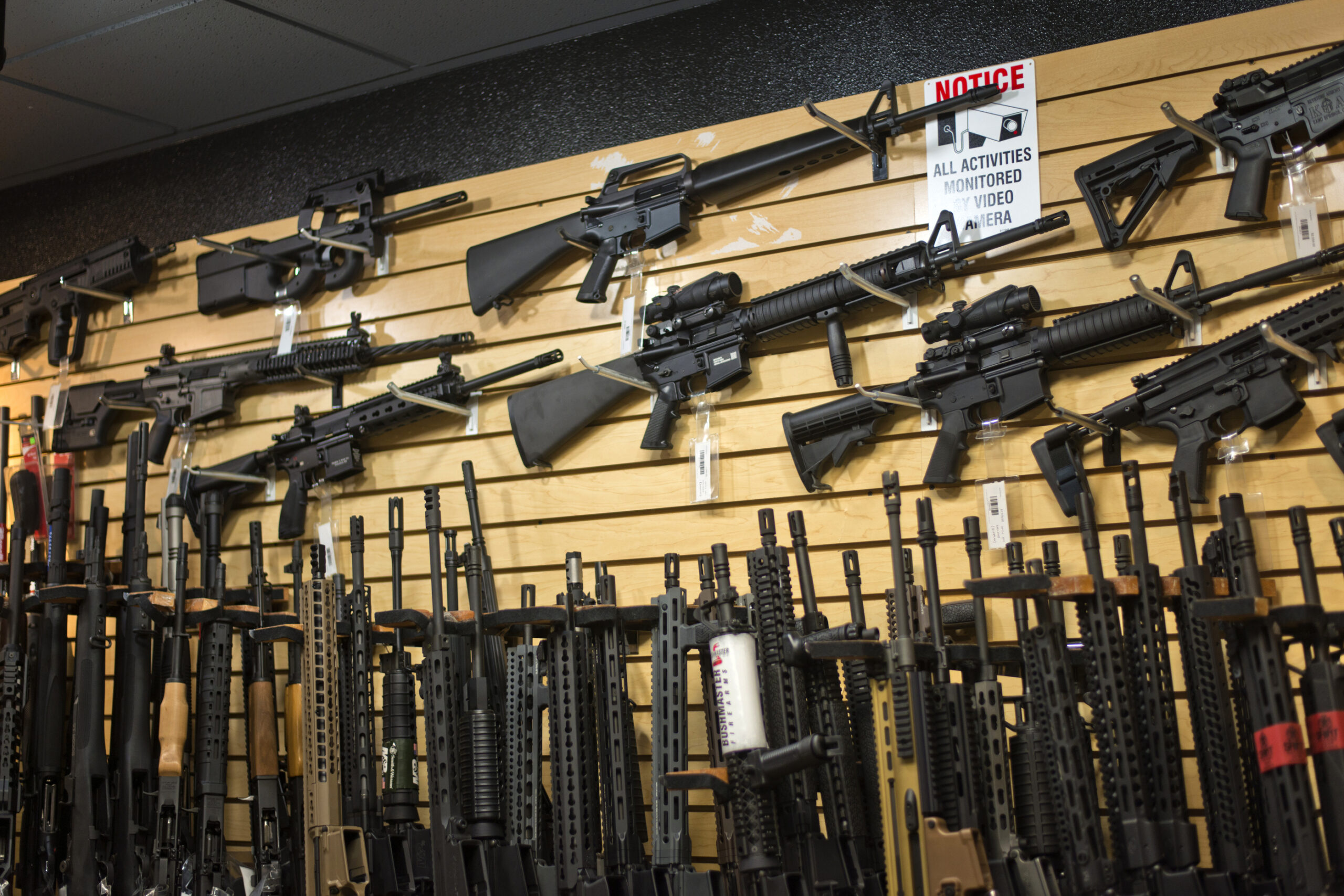 After last-minute concerns raised by labor unions and trade shows, an omnibus gun safety bill by Democratic Assemblywoman Sandra Jauregui is finally set to move forward with amendments addressing gun storage, school safety and a "red flag" law.
The bill, AB291, is scheduled to be heard in the Senate Judiciary Committee on Wednesday after it hit a snag earlier this month with labor unions fearful that provisions repealing the state's preemption law — which prohibits local governments from passing their own gun ordinances — could scare away the National Shooting Sports Foundation's annual SHOT show in Las Vegas.
Instead, Jauregui said on Tuesday that the bill would remove aspects allowing local governments to pass stricter gun laws than those created by the Legislature, while including aspects of multiple other public safety and firearms bills, including "red flag" provisions, which allow family members and law enforcement to petition a court to temporarily seize a person's firearms for up to a year if they present a danger to themselves or others. A similar bill sponsored by Democratic Sen. Julia Ratti never received a hearing before dying this session, and a similar effort by Ratti in 2017 passed the Senate but died in the Assembly.
Jauregui said she was pleased with the amended version of the bill — which still retains language banning firearm modifications similar to "bump stocks" and lowering the maximum blood alcohol content for legal firearm possession — and pledged to bring back the concept of overhauling pre-emption in future legislative sessions.
"I think this is too important of an issue to me, and to the public safety of Nevada to move forward with a policy that doesn't have the broad support of all of the coalition members," she said. "And so when we were thinking about what policies we could pass that would make an immediate difference, I think the policy provisions that we were adding in this new iteration of the bill would have a bigger immediate impact on Nevada than preemption. And this would now give us the interim to work with all of the stakeholders in bringing back language for preemption that we can all support."
The bill passed the Assembly on a party-line 28-13 vote on April 23.
Jauregui, a survivor of the October 1 mass shooting, said the bill would also include provisions of Democratic Assemblyman Ozzie Fumo's AB153, which creates a misdemeanor to negligently store or leave a firearm in a place where a person knows there is a substantial risk a child could access the firearm. Fumo's bill died earlier this month after failing to advance out of the Senate Judiciary Committee.
The amendment also initially would have contained portions of SB89, a wide-ranging school safety bill, but legislative attorneys said those provisions could not be included in the bill as it was not germane to the intent of the bill.
But the portion of bill most likely to draw the ire of pro-gun groups such as the National Rifle Assocation is the re-introduction of temporary orders of protection for high-risk behavior, commonly called "red flag" laws.
Typically, such a law allows a close family member or law enforcement agency to file an application with a court to temporarily seize the firearms of someone who is exhibiting high-risk behavior, but is not at the level requiring an involuntary hold for mental health reasons.  A total of 14 states and Washington, D.C. have adopted similar "Red Flag" policies, according to the pro gun-safety organization Everytown for Gun Safety. Oregon, which implemented a similar law in 2018, saw around 74 petitions filed in its first year of implementation.
"This is something that local law enforcement has been asking for," Jauregui said. "You know, they wanted a tool to be able to remove firearms from people who pose a threat to themselves or others."
Las Vegas Metropolitan Police Department lobbyist Chuck Callaway said he hasn't yet seen the full amendment to the bill, but that the department planned to support the amended version and that use of the protective orders to seize firearms would give police another tool to respond to rare circumstances where a person indicates some danger to themselves or others without reaching the level of requiring involuntary temporary holds.
"I don't think it would be employed frequently," he said. "I think it would be an exception to the standard rule."
Although the bill was heard in a joint hearing earlier in April and doesn't technically require a new hearing, Jauregui said the Senate Judiciary Committee is planning to hold a separate hearing on new aspects of the bill. Although she had previously championed the concept of pre-emption as an effective way to "empower local governments," she said the bill moving forward still accomplished her goals.
"I'm extremely happy with it," she said. "With the bill moving forward. I think this is the direction that we always want you go ahead and write a comprehensive bill that was going to enact immediate change, immediate policy that would make Nevada immediately safer."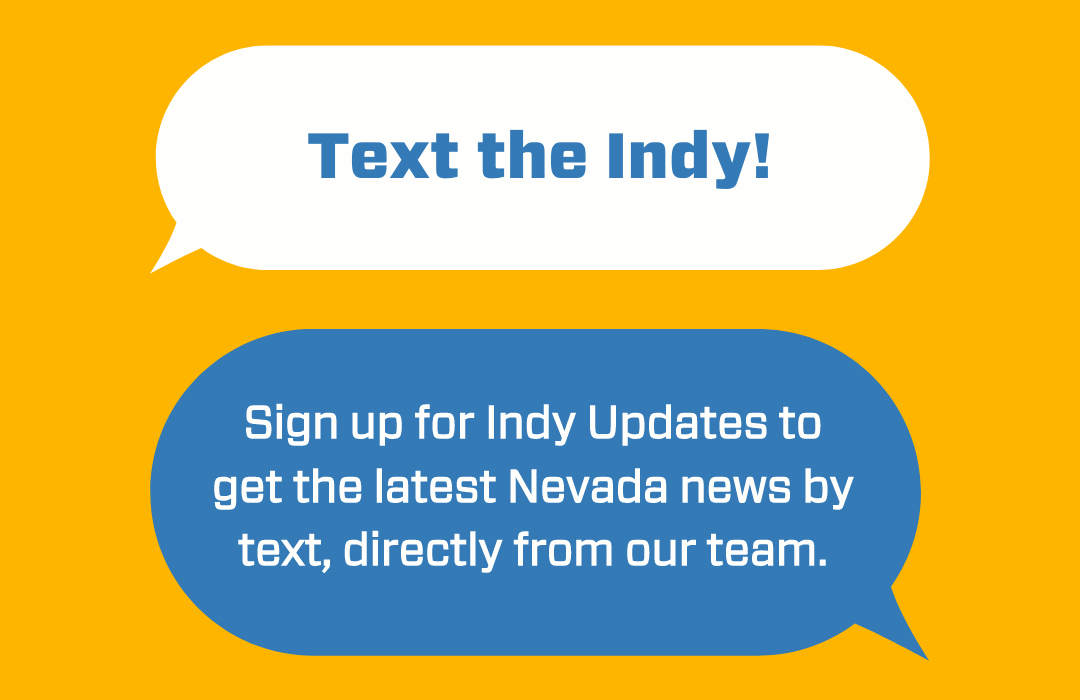 Featured Videos
Comment Policy (updated 4/20/2021): Please keep your comments civil. We reserve the right to delete comments or ban users who engage in personal attacks, use an excess of profanity, make verifiably false statements or are otherwise nasty. Comments that contain links must be approved by admin.