After amendment, omnibus gun bill allowing temporary seizure of firearms begins moving forward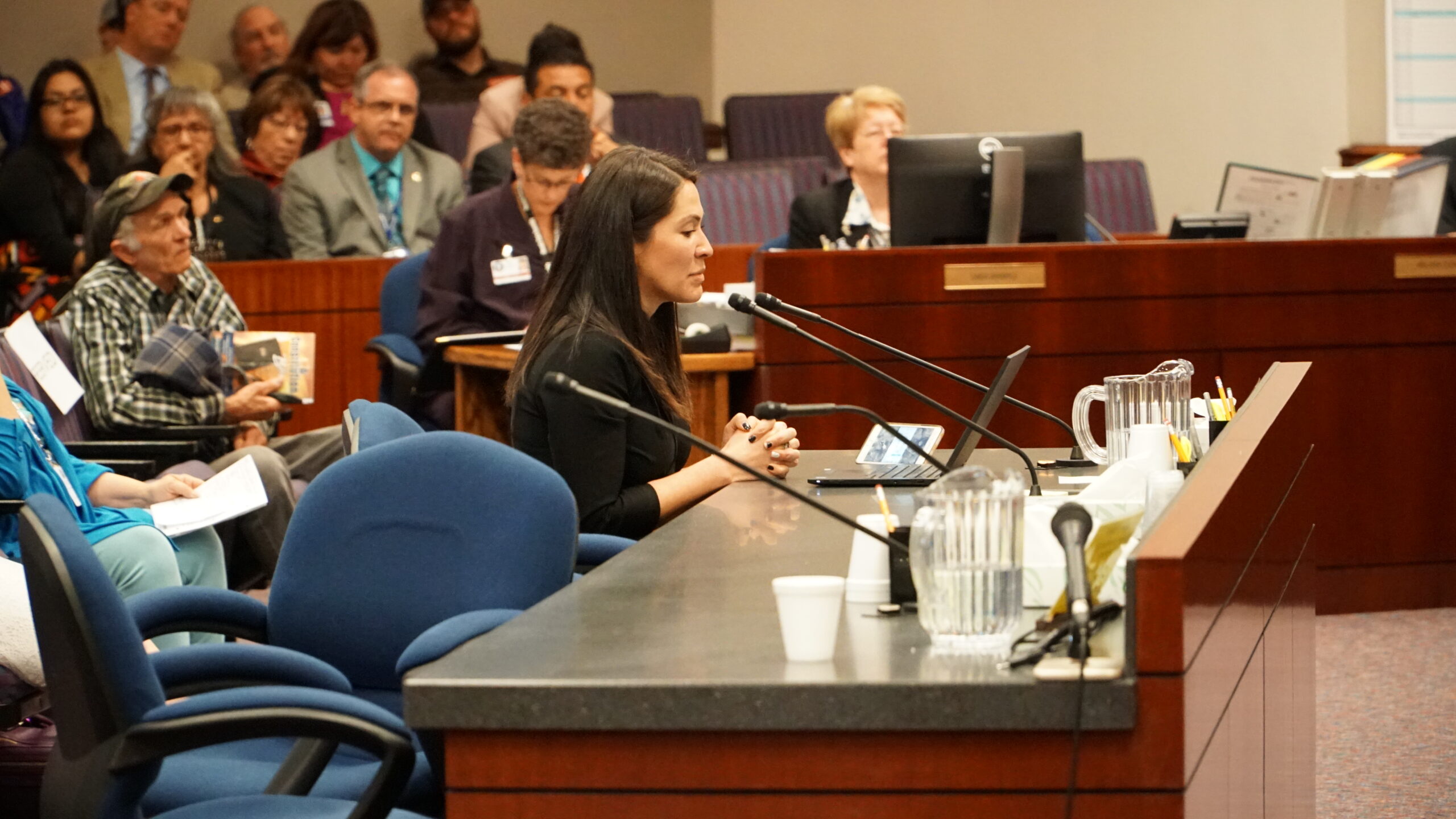 A last-minute amendment to a major gun regulation bill reopened passionate debate on a measure that would ban bump stocks, increase penalties for negligent gun storage and now allows for the temporary seizure of firearms from people who display high-risk behavior.
After weeks in limbo amid concerns over language allowing local governments to pass more restrictive gun ordinances than the state, members of the Senate Judiciary Committee held an hours-long hearing on Democratic Assemblywoman Sandra Jauregui's AB291, substantially amended since it was first heard in early April.
The lengthy hearing over the bill on Monday focused on a new provision allowing for the issuance of extreme risk protection orders, which allow family members or law enforcement to request a court temporarily seize an individual's firearms if they present a danger to themselves or others.
Shortly after the hearing, members of the Senate Judiciary Committee met to vote the bill out of committee on a 4-3 vote.
Jauregui said she planned to bring back the concept of allowing local governments to pass more stringent rules on guns than the state, but said the new language would help create "a new floor for gun safety in Nevada."
"I'm here because I believe this policy can save lives," she said. "This new iteration of my bill will enact policies that create an immediate impact on the public safety in Nevada."
The bill puts in place several triggers and examples of high-risk behavior that could warrant a temporary order issued by a judge to seize an individual's firearms, including threats or actual acts of violence to themselves or others, issues threats, engages in behavior a police officer determines to be a "serious and imminent threat," or has engaged in high-risk behavior while possessing or recently purchasing a firearm.
The bill requires a hearing to be held within seven days of the initial order being issued, allowing a judge to issue an extended order valid up to a year prohibiting an individual from possessing firearms if they determine gun ownership would risk injury to themselves and others and other, less restrictive options have been exhausted or not effective. It also includes penalties for knowingly filing a false request for a court to prohibit firearm ownership.
The amended version of the bill also includes portions of Democratic Assemblyman Ozzie Fumo's AB153, which creates a misdemeanor penalty for negligently storing a firearm in a place where a person knows a child could access the weapon. That bill died earlier this month on the deadline for bills to advance out of their second committee.
The measure still retains language banning certain firearm modifications such as bump stocks that increase the rate of weapon fire to mimic an automatic weapon and raises the maximum blood alcohol content for firearm possession from 0.1 to 0.08.
Republican senators on the committee, who complained that the amended language was not available until early Wednesday morning, raised concerns that the bill's definition of high-risk behavior was overly broad and could lead to abuse or uneven enforcement.
"The thing that disturbs me about this is that the law is written so broadly, and the triggering behaviors are so broad that we're going to be terribly over-inclusive," Republican Sen. Keith Pickard said.
But supporters of the bill said it would enhance public safety and possibly reduce suicide rates, comparing the legal mechanism to a temporary protective order for dometic violence or other similar court-issued orders. Several law enforcement agencies, including the Las Vegas Metropolitan Police Department, Washoe County Sheriff's Office and the Clark County District Attorney's office testified in support of the bill saying it could help police in certain limited situations where an involuntary mental health hold wasn't appropriate.
"Part of the Washoe County Sheriff's Office mission is to keep firearms out of the hands of prohibited persons and those with mental health illnesses," Lt. Corey Solferino said. "And we do hope that AB291, while it may not prevent all tragedies, will help us prevent the ones that we can."
But opponents, including several pro-2nd Amendment groups, raised a host of familiar concerns with the bill language amid fears that ill-defined language would allow for gun confiscation without proper notice or a chance to contest it in court. National Rifle Association lobbyist Dan Reid raised concerns about how confiscated guns would be stored and returned and if the bill should have higher standards than third-party allegations before allowing a court to take away a person's firearms.
"You are not required to have notice before you lose your constitutional rights, and you may not have an opportunity to be heard for at least seven days, or maybe more," he said. "Our due process protections are very low here, and we're talking about someone coming in without notice to you, and taking away your constitutional rights, and you're actually being forced to surrender your firearms."
As a candidate, Gov. Steve Sisolak's campaign said he would support provisions allowing for extreme risk protection orders as part of a package of "commonsense gun safety reforms."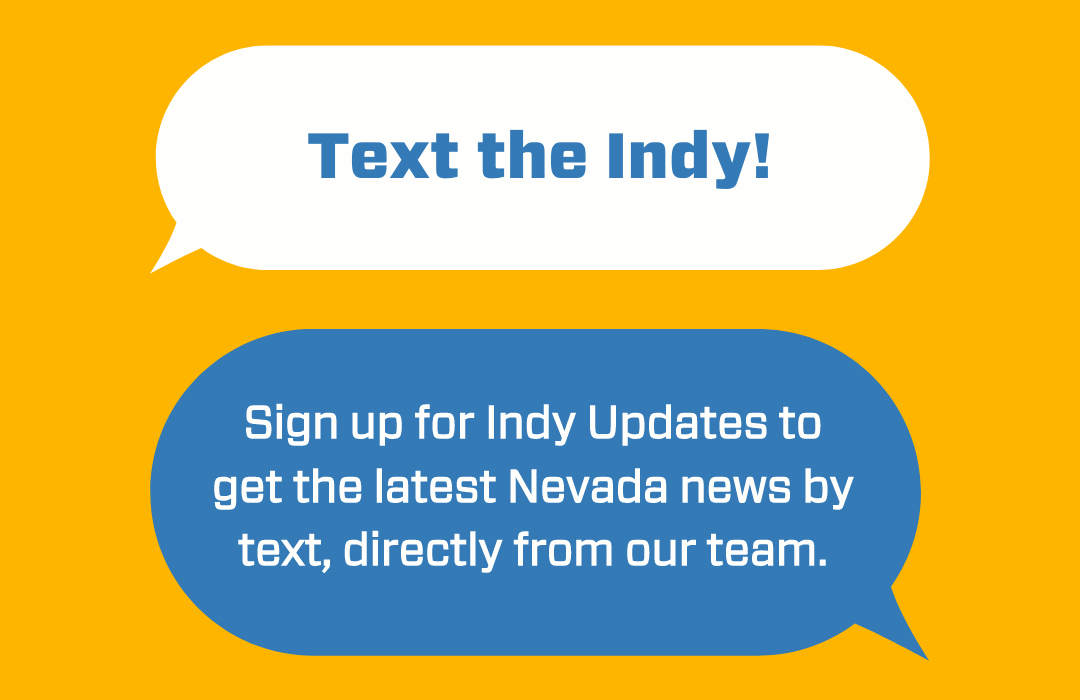 Featured Videos
Comment Policy (updated 4/20/2021): Please keep your comments civil. We reserve the right to delete comments or ban users who engage in personal attacks, use an excess of profanity, make verifiably false statements or are otherwise nasty. Comments that contain links must be approved by admin.