After bitter 2017 session, pharmaceutical companies host lawmakers in Napa, double down on campaign contributions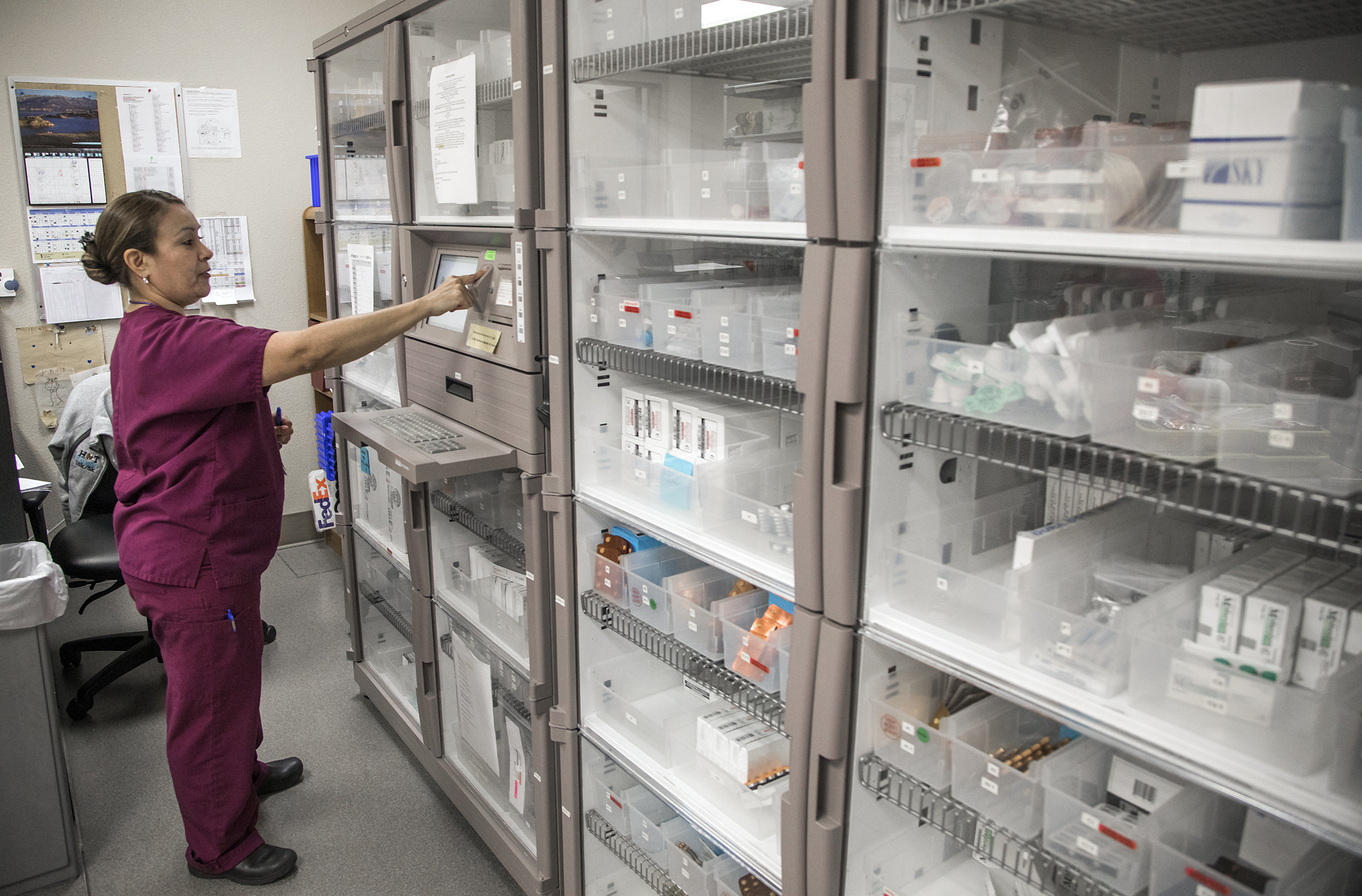 Drug companies, on the heels of a bitter fight over insulin pricing transparency legislation two years ago, more than doubled the campaign cash they doled out to Nevada lawmakers and parties in the 2018 election cycle and extended an invitation to legislative leaders to attend a biennial private fundraiser in California's Napa Valley.
Far from scaling back, the nation's top drug lobbying association and individual pharmaceutical companies contributed $1.7 million to Nevada lawmakers, parties and their political action committees in 2017 and 2018, up from about $800,000 in the previous two-year cycle and not including an additional $900,000 contributed to a PAC that ran ads promoting candidates.
In line with that no-hard-feelings approach, drug companies also continued their tradition of holding a pre-election fundraiser that netted tens of thousands of dollars for Nevada's legislative leaders in California's wine country, which consisted of a reception and a dinner at a hotel with representatives of the national drug lobbying association PhRMA and its member organizations.
Four lawmakers who attended the event described it as similar to other fundraisers they had attended in Nevada, apart from the out-of-state locale, and said that any policy discussions had were incidental.
"The only difference was the location," said Assembly Speaker Jason Frierson, one of the attendees. "It was no different really than any other fundraiser."
PhRMA spokeswoman Priscilla VanderVeer confirmed in an email that the organization held a fundraiser in Napa before the election and has done so in the past but declined to comment on its fundraising activities beyond what is available in public filings. Nationally, pharmaceutical companies have attracted attention for wielding their vast troves of cash to curry favor with lawmakers.
Frierson said a similar PhRMA fundraiser he attended in Napa in 2016 didn't have any bearing on the policy decisions made by lawmakers in the last legislative session, which were largely viewed as unfriendly to the industry. In 2017, a Democratic-controlled Legislature approved and the governor signed a bill requiring pharmaceutical companies to disclose certain profits and costs associated with the production and sale of essential diabetes drugs.
"We did it in '16 and we still came with some very strong pro-consumer legislation in '17," Frierson said. "So it certainly didn't dissuade us from advancing an agenda that protected folks that needed access to that medication."
The legislation was vehemently opposed by the industry, which hired 42 lobbyists representing 26 companies in 2017, and faced a constitutional challenge in federal court.
Drug companies may again be a focus this legislative session. State Sen. Yvanna Cancela, who sponsored the 2017 measure, plans to introduce two pharmaceutical bills, one that creates a prescription drug council modeled off of a Maryland proposal and another centered around a federal rule on rebates for pharmacy benefit managers, the middlemen in the drug pricing process.
Last month, Gov. Steve Sisolak said he thinks the state needs to "rein in pharma" but that he believes the industry will come to the table and negotiate because the companies understand that "they have a target on their back right now." As part of his campaign platform, he proposed a Silver State Scripts drug purchasing coalition to leverage the state's buying power to secure lower drug costs.
"I expect for [Senate Majority Leader Kelvin Atkinson] and I to have fruitful conversations in a transparent way to try to come up with some ways to protect patients and decrease the costs of life-saving medication," Frierson said.
In addition to Frierson, Atkinson, then-Assistant Senate Minority Leader Sen. Ben Kieckhefer and Assemblyman Mike Sprinkle, chair of the Assembly Health and Human Services Committee, attended the Napa fundraiser. All reported receiving contributions either on the date of the event, Oct. 3, or in close proximity to it.
Between mid-September and the end of October, the four lawmakers received a total of $74,250 from pharmaceutical companies — Alkermes, Amgen, Astellas Pharma, Biogen, Boehringer Ingelheim, Bristol-Myers Squibb, Eli Lilly and Company, GlaxoSmithKline, Johnson & Johnson, Mallinckrodt, Novartis and Pfizer  — and PhRMA itself.
In addition to the monetary contributions, Frierson, Atkinson and Kieckhefer all had their hotel accomodations in Napa paid for by PhRMA. Frierson reported the $598.07 hotel expense as a monetary contribution from PhRMA's local lobbying firm, Carrara Nevada, while Atkinson said he was "sure whatever [Frierson] said was the same for me." (Atkinson's campaign finance report shows a similar $592.67 contribution from Carrara.)
Kieckhefer said the lobbying firm initially paid for his hotel room though he reimbursed the expense, while Sprinkle said he did not stay in a hotel after the event as he had to return to Reno that night. All four lawmakers said that they paid for their own transportation and food at the event.
The lawmakers said there was no substantive policy conversation or pitch during the fundraiser, though Frierson acknowledged that there were still some hard feelings after the previous legislative session.
"Naturally after 2017 there were a lot of folks that had strong feelings about not liking what we did, but that wasn't the focus of it," Frierson said. "It was really a fundraiser."
He said that the conversation at the event was "much more about process" and the importance of relationships to the legislative process. He added that he didn't receive any pressure from pharmaceutical companies at the event to not pass price control legislation.
"That wouldn't be appropriate," Frierson said. "I wouldn't welcome that approach from anybody, quite frankly. We're going to do what we think is best regardless of anybody writing a check, large or small."
Lawmakers expressed varying degrees of surprise when asked about the event, which they framed as a routine fundraiser. Nevada lawmakers commonly attend fundraising events in which they receive a number of contributions from different companies within a particular industry on the same day.
"It was just like any other fundraising event," Sprinkle said. "There were a lot of agency people there that aren't normally in the building here, so I think some of the local lobbyists wanted to introduce us, just typical."
Frierson acknowledged that having an out-of-state fundraiser is uncommon apart from fundraising trips to Washington, D.C. However, he said that such an event is not out of the ordinary for PhRMA, which has hosted similar events in previous years.
All four lawmakers said that they reported the contributions from the fundraiser, as required by state campaign finance law, though open government proponents have criticized the state's reporting requirements as riddled with loopholes. Lawmakers are required to report "all educational or informational meetings, events or trips" they have taken on their annual financial disclosure, though what events are considered educational or informational is largely up to the discretion of each lawmaker.
"I think what you're insinuating is that it was an educational event that we're not being truthful about, and that, I can say, is certainly not the case. But we always stress being transparent with those kind of things," Frierson said. "We reported it the way we report fundraisers."
But the thousands of dollars the four men received around the Oct. 3 event were barely a drop in the $1.7 million bucket that the pharmaceutical industry contributed in 2017 and 2018. Republican lawmakers, party organizations and political action committees received $1.3 million over the course of the cycle, nearly double the $740,000 they received last cycle, while Democrats took in $330,000, a more than four-fold increase from the $75,000 they received in 2016.
"I would imagine to some extent the anticipation of us having a strong turnout and larger numbers would be partly to credit for that," Frierson said.
Sisolak received the most from the pharmaceutical industry of any candidate who ran in 2018, though $30,000 of his $37,500 in contributions came post-election. Among lawmakers, Frierson received $33,500, Kieckhefer received $29,750, Sprinkle received $27,250, state Sen. Joe Hardy, a doctor by trade, received $23,000, and Atkinson received $21,000,
PhRMA alone doled out contributions in the 2018 cycle to 37 politicians and candidates, including 16 Democrats and 21 Republicans, up from the 21 individuals it contributed to during the 2016 cycle. Additional pharmaceutical companies gave in 2018 after not giving during the previous cycle, including Alkermes, Boehringer Ingelheim and Horizon Pharma.
The biggest contributions this cycle didn't flow directly to lawmakers but party organizations and political action committees. The Nevada arm of the Republican State Leadership Committee, the national caucus for Republican state lawmakers, was the top recipient, bringing in $1.2 million from the industry, while the Nevada State Democratic Party received $155,000.
The pharmaceutical industry also inserted itself into 2018 races in Nevada with an independent expenditure campaign through the PhRMA-funded Healthy Nevada PAC. The group spent nearly $443,000 in 2018, including nearly $350,000 in independent expenditures on ads for candidates.
Pharmacy benefit managers also upped their contributions during the midterm election compared to the previous cycle. Only one PBM, Express Scripts, donated a total of $57,000 to lawmakers in the 2016 cycle, while Express Scripts, CVS Caremark and the PBM trade association Pharmaceutical Care Management Association donated a total of $95,000 ahead of the midterm election.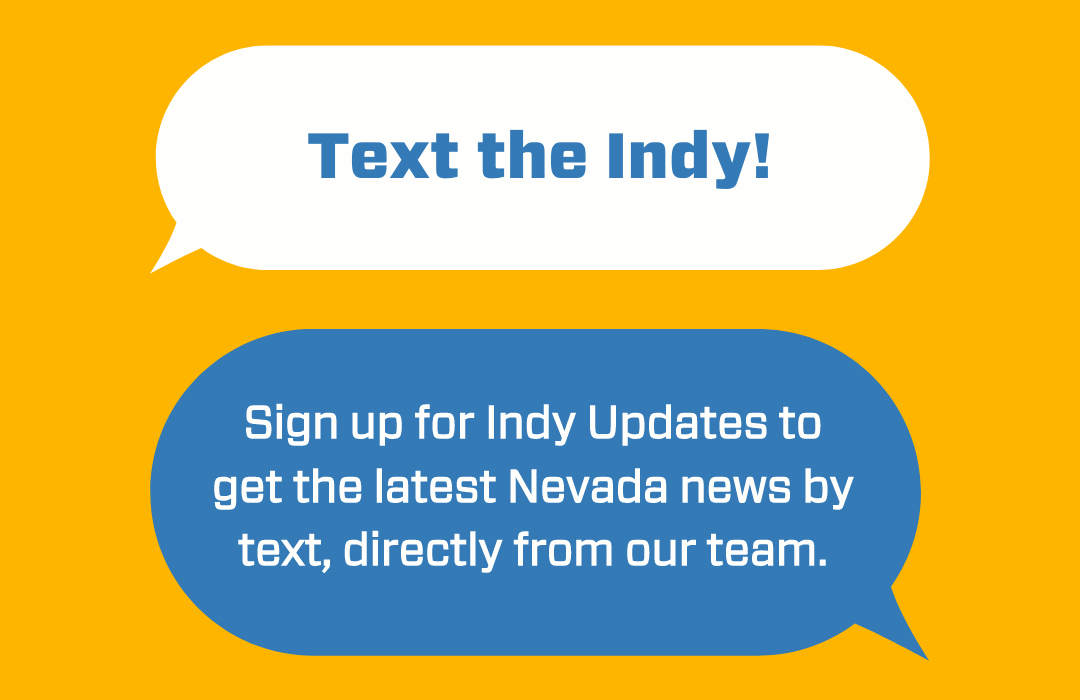 Featured Videos
Comment Policy (updated 4/20/2021): Please keep your comments civil. We reserve the right to delete comments or ban users who engage in personal attacks, use an excess of profanity, make verifiably false statements or are otherwise nasty. Comments that contain links must be approved by admin.