Ambitious renewable energy bills get first pushback from gaming, NV Energy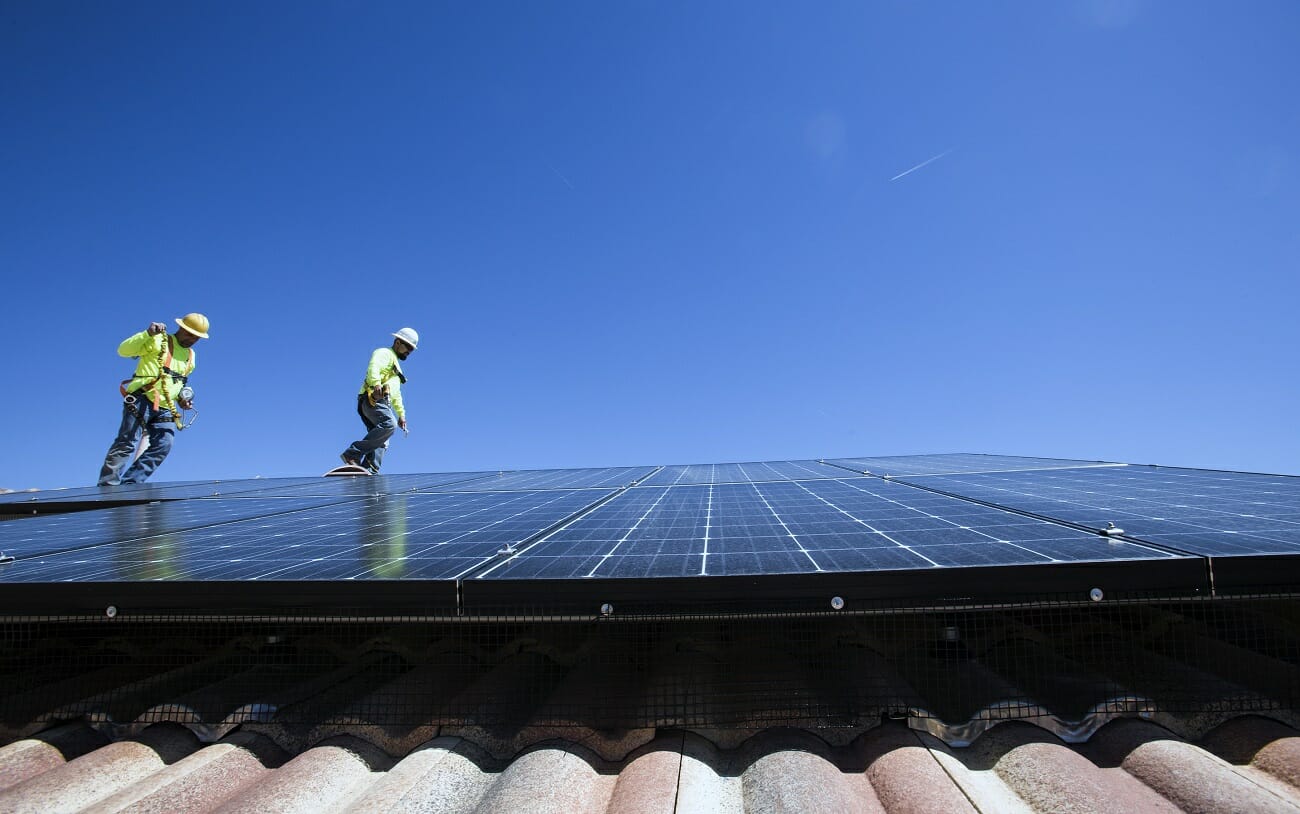 An ambitious proposal raising Nevada's renewable energy standards met its first serious opposition on Tuesday, with staunch opposition from the state's gaming industry and a proposed amendment from NV Energy that would gut the bill.
Democratic Assemblyman Chris Brooks made a splash with the introduction of AB206, under which Nevada would shoot for drawing 80 percent of its electricity from renewable sources by 2040 and an escalating target of 50 percent by 2030. In 2015, Nevada's goal — called a Renewable Portfolio Standard (RPS) — was 20 percent.
Despite some grumbling during an earlier subcommittee hearing, Wednesday marked the first day of real opposition to the measure, with representatives from Wynn Resorts, Las Vegas Sands and the Nevada Resort Association testifying against the bill over a variety of concerns from impact on energy prices to whether lawmakers could mandate a higher renewable goal for companies that have left NV Energy's purview.
"We cannot, as employers and large energy users, support this bill as written," NRA President Virginia Valentine said at the hearing.
While the Assembly Committee on Commerce and Labor took no action on the seven energy-related measures heard on Wednesday, the future contours of the debate over renewable energy standards are now largely set in place for the back half of the 120-day legislative session.
Here's a breakdown of what the major players are pushing for:
Brooks amendment
The amended version of AB206 introduced by Brooks on Wednesday contains some significant changes. It would include a carve-out from the RPS standards for electricity providers that sell less than 1 million megawatts during a calendar year, and would more slowly ramp up renewable standards over the next decade.
But the main thrust of the measure — raising the mandated percentage of renewable energy required to be generated for state customers — remains the same.
Brooks sees the high RPS targets as a way to drive more economic development in Nevada's renewable energy sector. Other states are leapfrogging ahead of Nevada — Hawaii is now aiming for 100 percent renewable energy by 2045, Vermont wants to draw 75 percent renewable energy by 2032 and California wants to reach 50 percent by 2030. Neighboring states have more modest goals, with Utah setting a 20 percent target by 2025 and Arizona aiming for a 15 percent goal by 2025.
"Is it doable? Absolutely," he said during the hearing. "Technology moves much faster than the policy that comes out of this building."
NV Energy amendment
The utility company proposes keeping Nevada's current goal, which is to draw 25 percent of its electricity from renewable sources by 2025. But its proposal takes out specific increases after that, including a goal of using 42 percent renewable energy by 2026 and 2027, and 46 percent by 2028 and 2029. It would also measure portfolio standards in a rolling three-year period, rather than a year-by-year measurement.
The amendment would also nullify the provisions in the bill if voters approve the Energy Choice Initiative, which would open the electricity markets and end the monopoly that NV Energy maintains in most of the state, which company executive Pat Egan said lead to conflicting legislative direction.
"I think it's a bit awkward for us on one hand to be selling off our energy assets and on the other hand be required to build new assets," he said.
It would also provide for noncompliance protection if the company doesn't meet the portfolio standard due to "events outside of the provider's control," such as the Public Utilities Commission rejecting a proposed renewable energy contract or facility construction.
Industry concerns
Besides Valentine, lobbyists for several high-profile casinos also came out publicly against the measure.
Wynn Resorts lobbyist Todd Mason said that even in the amended version of the bill, the company was still concerned about the constitutionality of requiring large power-users that have left the grid to follow high renewable standards.
"This bill may not pass muster against that constitutional provision," he said.
Las Vegas Sands lobbyist Chase Whittemore said that even though the company was a strong supporter of renewable energy and helped bankroll a ballot question deregulating the energy market, it supported holding off an increase in renewable standards until after, or even if, lawmakers begin the process of setting up a deregulated market.
"We feel that this just isn't the time to codify these mandates," he said.
Critics pointed out that the Sands and many of the same companies urging caution on the bill included support for higher renewable standards in a list of supporting principles released ahead of the election.
Virinder Singh, an executive with EDF Renewable Energy, said other states have successfully implemented renewable energy standards in a deregulated market without much detrimental effect.
"There are legitimate questions as to how you design one for the other, but the proof is that they're very solvable, and this bill could solve a bunch of those issues quite well based upon experience in other parts of the country," he said.
Net metering
NV Energy is also proposing drastic changes to AB270, a bill proposed by Democratic Assemblyman Justin Watkins that aims to immediately revive Nevada's diminished rooftop solar industry.
Watkins original plan was to restore older, more favorable rates for net metering customers that were in place before a Public Utilities Commission decision in late 2015 that overhauled the rates, prompted mass layoffs in the rooftop solar industry and led to a dramatic drop in applications for rooftop solar systems.
The utility's proposal allows for rooftop solar customers to get a yet-to-be determined, per-kilowatt hour bill credit for excess energy they sell back to the utility. The credit would be available for 20 years, but the amendment proposes capping the total amount the utility has to buy back (NV Energy didn't propose a specific numerical cap).
It also proposes a system under which solar companies would competitively bid to supply the utility with renewable energy through rooftop systems. The company has previously said that the concept would ensure the market determines the price the utility should pay to buy back excess energy, rather than lawmakers or regulators.
The measure was referred to the committee without a recommendation, and Watkins and Brooks both acknowledged that the measure needed more work.
Electricians David Livingston, left, and Mario Rojas with 1 Sun Solar inspects solar panels in Las Vegas on Tuesday, March 28, 2017. (Jeff Scheid/The Nevada Independent)
Disclosure: MGM Resorts International has donated to The Nevada Independent. You can see a full list of donors here.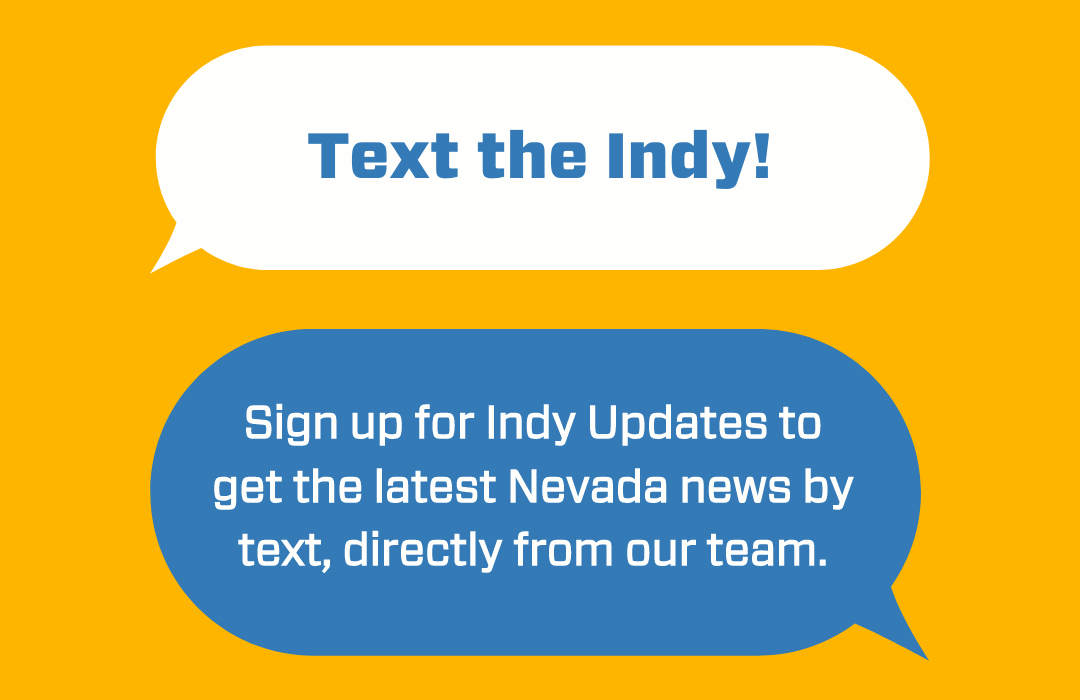 Featured Videos