Assemblywoman and Reno council member join race for key Reno-area state Senate seat
Assemblywoman Angie Taylor's (D-Reno) announcement comes shortly after Reno City Council member Naomi Duerr launched a bid without caucus backing.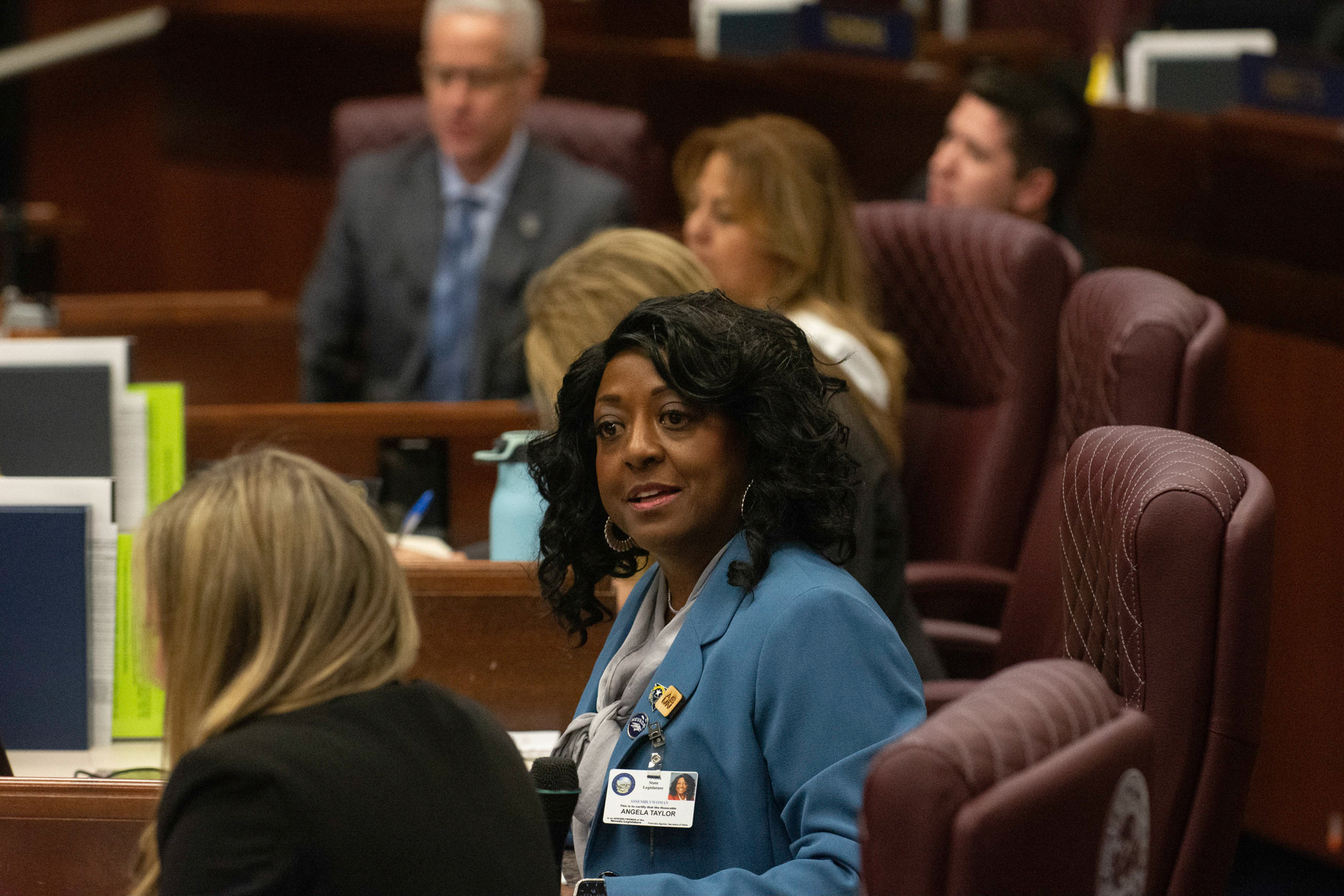 Assemblywoman Angie Taylor (D-Reno) and longtime Reno City Council member Naomi Duerr announced plans Thursday to run for Senate District 15 in 2024, setting up a Democratic primary challenge in a key legislative seat closely eyed by both political parties.
The two Democrats are competing for the seat of Sen. Heidi Seevers Gansert (R-Reno), who announced in early August that she would not run for re-election in order to spend more time with her family. No Republican candidates have announced.
The Reno-area district was a top target of Democrats during the 2021 redistricting process — the new maps shifted the Democratic voter registration advantage in the district from roughly 1 percentage point to roughly 7 points — and is among the key battleground districts that will determine Republican Gov. Joe Lombardo's ability to dictate what policies from the Legislature become law.
Taylor, who spent eight years on the Washoe County School Board, enters with the backing of top legislative Democrats — including Senate Majority Leader Nicole Cannizzaro (D-Las Vegas) and Assembly Speaker Steve Yeager (D-Las Vegas) — who praised the first-term assemblywoman in statements released Thursday.
"Angie has been a tireless advocate for Washoe County for more than 30 years. Last session, she led the charge on a bipartisan school safety bill, passed the largest K-12 education budget in state history, and fought to lower the cost of prescription drugs," Cannizzarro said in a press release.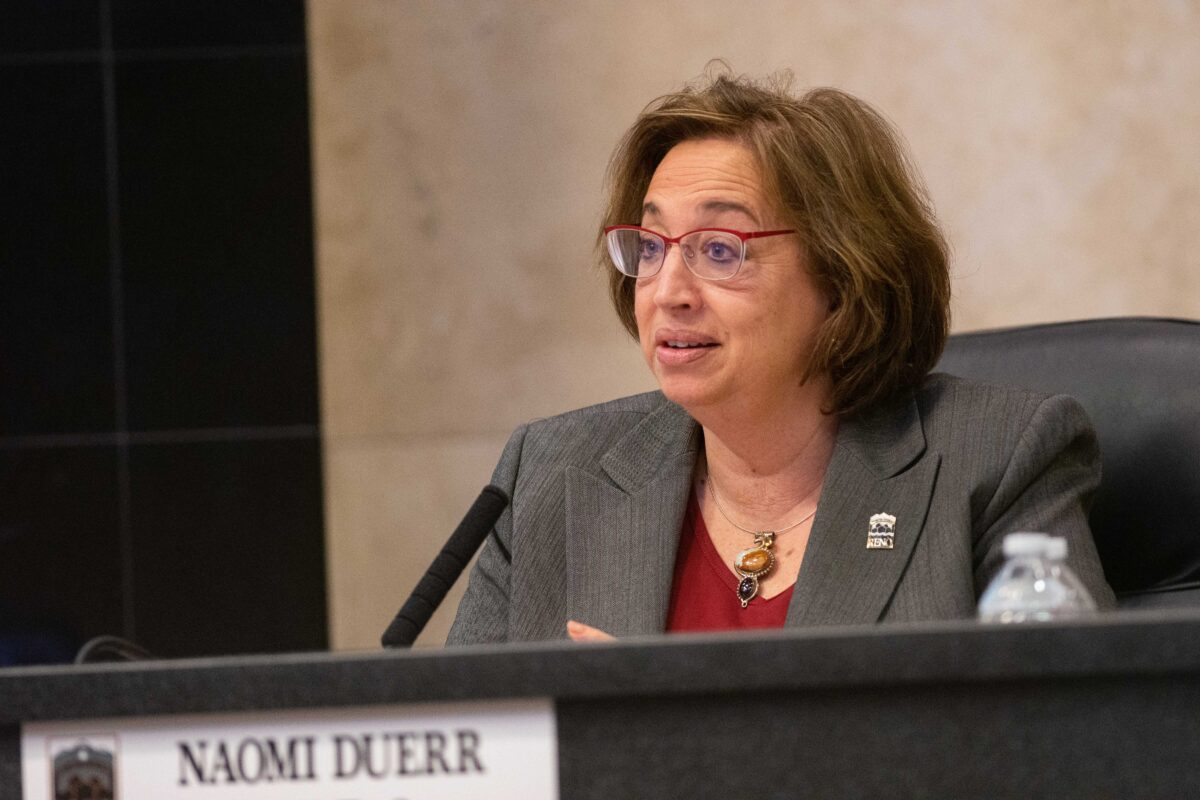 Duerr, a geologist by training who was first elected to the Reno City Council in 2014, said in an announcement posted to her personal Facebook page that she launched her Senate campaign "to take my passion for serving the public to the next level."
The announcements come as Democrats seek to bolster their legislative majorities in 2024 and secure a veto-proof supermajority in both chambers. Democrats already hold a 28-seat majority in the 42-member Assembly, and are just one seat short of the 14 seats needed for a supermajority in the 21-member Senate.
Senate District 15 — which includes much of the northern and western edges of urban and suburban Reno — has long been a GOP stronghold. Since 2016, it has been represented by Seevers Gansert, who also spent three terms in the Assembly and served as former Gov. Brian Sandoval's chief of staff.
In their press release, Democrats touted the district's "strong Democratic lean" by noting that former Gov. Steve Sisolak, a Democrat, won the district by more than 14 points during the 2022 election.
During the last election cycle, all candidates endorsed by the Senate Democrats won their respective primary elections.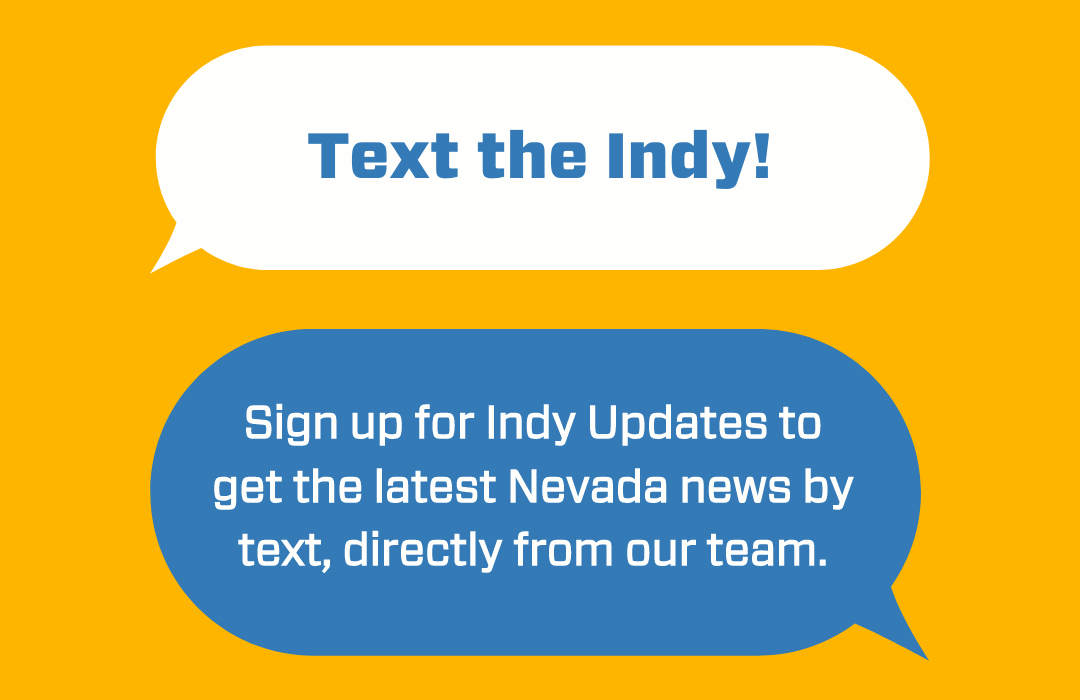 Featured Videos