A sun set view of the Spring Mountain Range taken from Blue Mountain Hill. Developer Jim Rhodes wants to build a residential development of more than 5,000 homes on 2,010 acres of top of Blue Diamond Hill, adjacent to Red Rock Canyon National Conservation Area.
Could a bill derail the proposed Blue Diamond Hill development project?
March 13th, 2017 - 4:08pm
In the wake of controversy surrounding a proposed development within eyesight of the Red Rock Canyon National Conservation Area, Nevada lawmakers have reintroduced a bill that would essentially freeze any private development within a five-mile radius of a national conservation area.
Democratic Assemblyman Steve Yeager introduced AB277 on Friday, with a large number of Democrats and two Republicans — Sen. Becky Harris and Assemblyman James Oscarson — signed on as sponsors.
Yeager said that the bill took language from an identical proposal introduced by former Democratic Sen. Justin Jones in 2013 and would substantially limit a local government's ability to zone non-public property near conservation areas.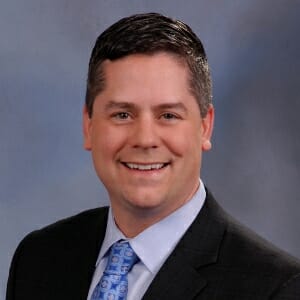 "If the bill passes, it essentially freezes the existing zoning, and would preclude higher density zoning," he said on Monday.
Specifically, the bill would restrict local governments from increasing the number of "residential dwelling units" allowed to be zoned within the five-mile radius of the conversation area, and would prohibit them from establishing any new nonresidential zoning districts (excluding public uses, like parks) and from expanding any existing nonresidential zoning districts.
Harris, one of the co-sponsors of the bill, said she thought the five-mile radius was acceptable considering the large amounts of undeveloped land in southern Nevada and said that the issue went beyond normal Republican and Democratic lines.
"I didn't know that conservation is partisan," she said sarcastically. "I think that we need to respect the land around us, and we've got a beautiful landmark where families and people love to go and visit and enjoy outdoors, and if we don't preserve those we're going to lose them."
Nevada has three designated National Conservation Areas designated by the federal Bureau of Land Management — Red Rock Canyon, Sloan Canyon and Black Rock Desert High Rock Canyon Emigrant Trails.
The background and ongoing litigation
The battle over development on Blue Diamond Hill has been brewing for years. Gypsum Resources filed a concept plan with the county in 2011 to build 7,500 homes on a roughly 2,000-acre parcel of land, which contains an old mine. The plan set off a wave of uproar, as community members objected to any development near what they referred to as the "crown jewel" of Southern Nevada — the Red Rock Canyon National Conservation Area.
The controversial question at the heart of the issue: Should the Clark County Commission approve a zoning change that would allow for a greater density of homes to be constructed?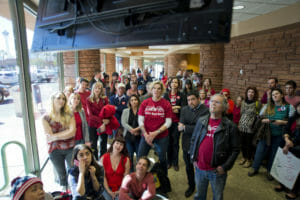 The rural zoning designation allows for one home per two acres, but the developer — Jim Rhodes, a trust manager for Gypsum Resources — wants to build more homes on the land. The county approved the concept plan but capped the number of homes at 5,025 and issued other conditions.
And then nothing happened for several years because Gypsum Resources entered into negotiations with the Bureau of Land Management to pursue a land swap. When that didn't pan out, the company filed a new concept plan with the county in 2016. It was nearly identical to the 2011 plan but included the previous conditions issued by the county.
As the public outcry heated up again, the county sought clarity about several issues — including whether the 2011 concept plan had expired — from a Clark County District Court judge. But the judge didn't grant a summary judgment and, instead, essentially told the county to go forward with its planned public hearing.
Last month, hundreds of people packed the Clark County government center for that hearing. After hours of public testimony, the commissioners voted 5-2 to allow Gypsum Resources to withdraw without prejudice its 2016 concept plan.
The vote followed remarks from the county attorney, who declared that the company's 2011 concept plan was still in effect.
Opponents of the Blue Diamond Hill project cried foul, saying the commission wasted its opportunity to prevent higher-density development. But Commissioner Steve Sisolak, who voted in favor of allowing the company to withdraw its 2016 plan, has rejected that argument. He said the vote did not green light any development.
Gypsum Resources still needs approval of a more-detailed specific plan, public facilities needs assessment, a development agreement and zoning designation changes.
Litigation surrounding the development project has continued since the commission vote.
Clark County filed a motion to dismiss its earlier "action for declaratory relief" late last month. Today, Save Red Rock — a grassroots organization dedicated to preserving the recreation area — filed a second amended counterclaim, which seeks an injunction to stop the county from moving forward with Gypsum Resource's 2011 concept plan and prevent the company from accessing State Route 159 for reclamation work.
Save Red Rock's legal filing also alleges the commission violated the state's Open Meeting Law by discussing actions related to the 2011 concept plan at the Feb. 22 hearing and by not allowing all members of the public to enter the commission chambers. The preservation organization reiterated its concerns with the 2016 concept plan in several declaratory relief claims as well.
The future of the bill
Yeager said he thought the bill could get a hearing by the end of the month, and that he was getting some pushback on the proposed five-mile radius. He said it was a "starting point" while stressing that the bill was more than just a response to the Blue Diamond Hill development.
"I think Red Rock is probably the example that's in the news right now and probably generating the most interest, particularly from folks in Southern Nevada, but the bill was intended to make sure we're not developing any of these public lands and changing the character of the outskirts of them," he said.
Jones, who serves as attorney for Save Red Rock, said he thinks the bill makes sense for all the state's conservation and recreation areas and is worth consideration by lawmakers.
"I think it will be certainly a positive step forward if they're able to get it through," he said.
If approved by the Legislature, would it impede Rhodes' ability to seek a higher-density designation for his proposed project?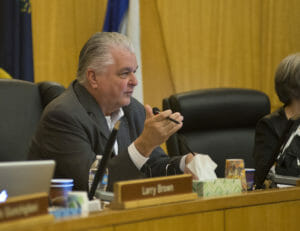 Commissioner Steve Sisolak said there's a chance it could because the county has not approved any zoning changes related to the project. He suspects the issue would land in court.
"It will be interesting what a judge would say — if in fact it's allowable," Sisolak said. "I just don't know."
Clark County and the state previously adopted ordinances and laws that prevented landowners from applying for zoning changes to increase density within the 46,000-acre Red Rock Overlay District. Gypsum Resources sued the county and state, alleging the laws violated the company's constitutional right to equal protection. Nevada's U.S. District Court sided with Gypsum Resources in its case against the state, prompting the county to settle with the company and agree to an "exemption area" within the overlay district.
Jay Brown, an attorney who represents Rhodes, said he was on vacation and had not read the the bill.
"It just looked to me, from what I heard, that it affects a lot of other areas that should also be concerned," he said.
Brown declined to add further comments until he has a chance to inspect the proposed legislation.
Update at 4:30 p.m. to add comment from Sen. Becky Harris.
Comment Policy (updated 10/4/19): Please keep your comments civil. We reserve the right to delete comments or ban users who engage in personal attacks, use an excess of profanity, make verifiably false statements or are otherwise nasty.