Candidate filing closes, sets battlegrounds for control of Legislature, congressional races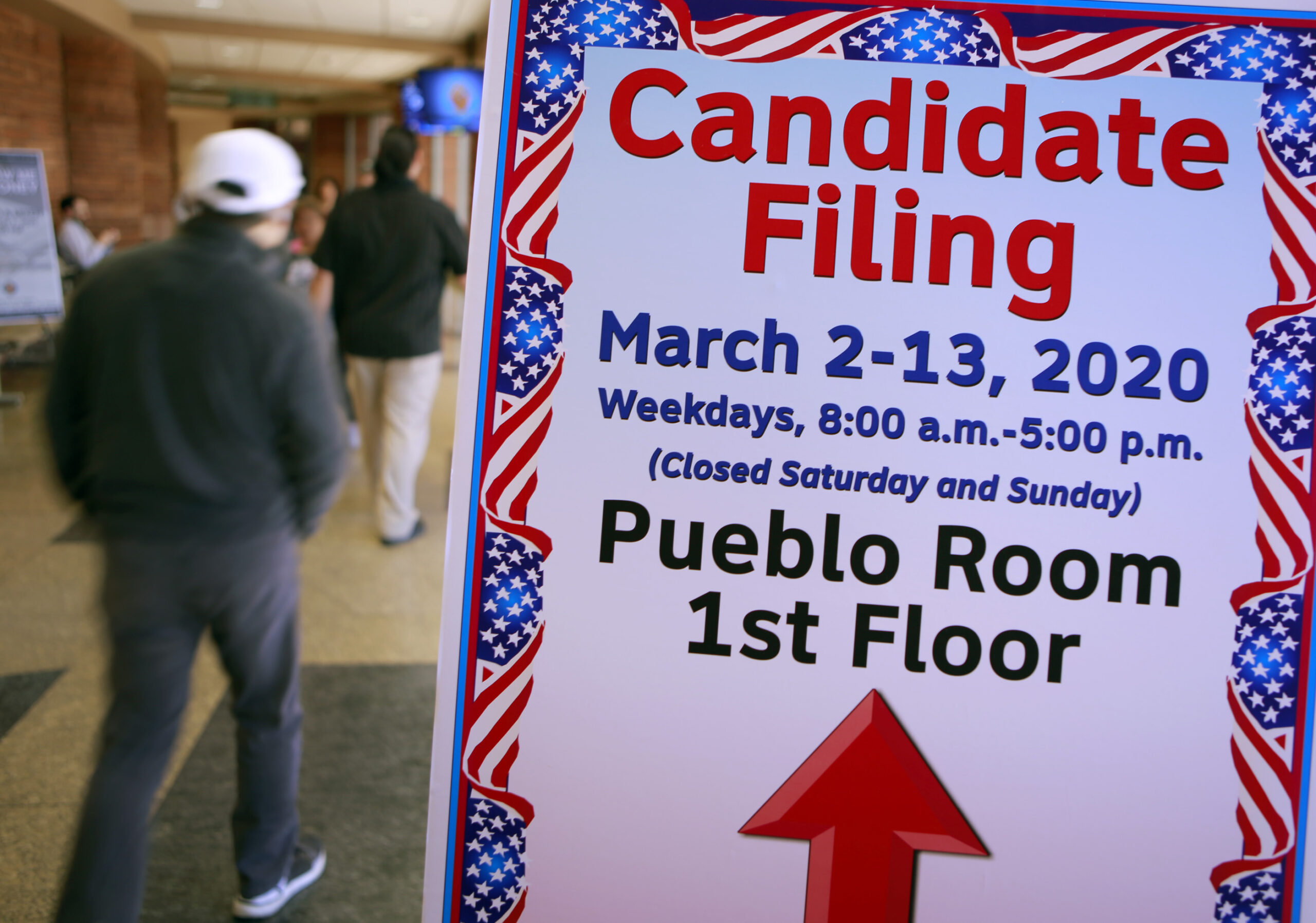 A last minute rush of candidate filings drew the state's two-week filing period to a close on Friday, setting the stage for important congressional, legislative and down-ballot races on the 2020 ballot.
Dozens of candidates — including 52 in populous Clark County — waited until the final day of the filing period to declare their candidacy. The end of filing means that campaign season — though hampered by the spread of the novel coronavirus — is officially underway ahead of the June 9 primary election and Nov. 3 general election.
Although Nevada does not have any non-judicial statewide races or U.S. Senate seats on the ballot, there is still plenty at stake, including Democrats attempting to hold on to two swing congressional seats held by Reps. Steven Horsford and Susie Lee, as well as control of the Legislature ahead of a redistricting session.
Candidate filing also gives an early hint at the makeup of the 2021 Legislature — nine lawmakers did not attract a challenger and have, in effect, guaranteed re-election. Another four races will be decided during the primary election.
The last day of filing also held some surprises, including one incumbent lawmaker withdrawing hours before the close of filing, and perennial candidate Danny Tarkanian — who has lost bids for secretary of state, state Senate, U.S. Senate and two different House seats — filing to run for a seat on the Douglas County Commission against Commissioner Dave Nelson.
Here's a look at highlights from the last two weeks of candidate filing:
Uncontested legislative races
At least nine state lawmakers will cruise to re-election without having to face a primary or general election opponent. The lawmakers, who include two Democratic state senators and three Democrats and four Republicans in the Assembly. They are:
Senate District 1 - Pat Spearman (D)
Senate District 3 - Chris Brooks (D)
Assembly District 1 - Daniele Monroe Moreno (D)
Assembly District 3 - Selena Torres (D)
Assembly District 13 - Tom Roberts (R)
Assembly District 22 - Melissa Hardy (R)
Assembly District 24 - Sarah Peters (D)
Assembly District 25 - Jill Tolles (R)
Assembly District 33 - John Ellison (R)
Several lawmakers drew challengers on the last day of filing, including Democratic Assembly Speaker Jason Frierson and Assemblywoman Bea Duran, who will face off against Republican candidates Edward "Eddie" Facey and Eric Krattiger, respectively, in the general election.
Republican Assemblyman Chris Edwards drew a primary challenger in his Mesquite-area district: Mesquite City Councilwoman Annie Black, who previously mounted an unsuccessful bid to lead the Nevada Republican Party last year.
Other last-minute filing moves included Carson City Republican Assemblyman Al Kramer withdrawing from his re-election bid, telling the Nevada Appeal that he anticipated spending much of his time caring for his 94-year-old mother-in-law in Toledo, Ohio. Former Assemblyman P.K. O'Neill, who Kramer beat in a 2016 primary, filed to run for the seat on Friday.
The most crowded race will be to replace termed-out Republican John Hambrick in Las Vegas' Assembly District 2, where 10 candidates — five Republicans, four Democrats and one independent — have filed to run for the seat. The Assembly Republican caucus-backed Heidi Kasama is running against Jim Small, Christian Morehead and Erik Sexton, while the Democratic primary will be between Eva Littman, Radhika "RPF" Kunnel, Jennie Sherwood and Joe Valdes. Independent Garrett LeDuff will be on the general election ballot.
Additionally, several legislative races will be decided during the primary election on June 9, as no other major or minor party candidates filed to run in those races. These include:
Senate District 7, where Democratic Senate caucus-backed Roberta Lange is facing off against two Democratic Assembly members, Richard Carrillo and Ellen Spiegel
Assembly District 20, where caucus-backed UNLV professor David Orentlicher will face off in a Democratic primary against four political newcomers: Michael McAuliffe, Emily Smith, Darren J. Welsh and Zachary Logan
Assembly District 26, where incumbent Republican Lisa Krasner is facing a primary challenge from Dale Conner
Assembly District 36, where incumbent Republican Gregory T. Hafen is facing a challenge from Joseph Bradley, who ran for the seat in 2018
Clark County School Board of Trustees
Four seats are up for grabs on the Clark County School Board of Trustees come November, positioning the governing body for a major shakeup.
Three existing trustees — Deanna Wright (District A), Chris Garvey (District B) and Linda Young (District C) — are termed out. Board President Lola Brooks, meanwhile, must win re-election to retain her District E seat.
So, without further ado, here's the candidate field for the Clark County School Board seats:
Eight people filed to run for the District A seat, which represents a large chunk of Henderson. Amanda Kennedy, a former Clark County School District spokesperson, and Liberty Leavitt, wife of former Republican state lawmaker Michael Roberson, are among those vying to represent the district. The six other candidates are Andrew Cartwright, Kari Deike, Lisa Guzman, Jshauntae Marshall, Anand Nair and Michael Rowe.
The race to represent District B, which covers portions of the northwest valley and North Las Vegas, also drew eight candidates. They are Kasina Douglass-Boone, Cortland Hill, Jeffrey Proffitt, Chris Shank, Ebony Sherman, Jack Stanley, Bryan Wachter and Katie Williams. Last year, Williams made headlines when she alleged she was stripped of her Ms. Nevada title and disqualified from the Ms. America pageant for espousing her conservative views on social media.
Seven candidates will be competing for the chance to represent District C, which includes West Las Vegas and parts of North Las Vegas. The people who threw their names into the ring are Antonio Bowen, Barbara Dreyer, Carol Ferranti, Evelyn Garcia Morales, Tamea Henry, Walter Jones III and Noel Searles.
Meanwhile, Brooks, the incumbent and board president, has six challengers for her Summerlin-area seat in District E. They are Elysa Arroyo, Christopher Craig, Tiger Helgelien, Tracey Lewis, Cristina Robertson and Alexis Salt. Helgelien, a real-estate agent, is a member of the school organizational team at Palo Verde High School. Salt is a teacher in the Clark County School District.
Nevada Board of Regents
A former Las Vegas City councilwoman, an ex-Clark County school trustee and a State Board of Education member are among the people hoping to govern the state's higher education system.
The four Nevada Board of Regents races drew a total of 16 candidates. Three people filed to run for regent in District 2, including former Las Vegas City Councilwoman Lois Tarkanian, attorney and former Regent Bret Whipple and Bonnie McDaniel.
Four people — Stephen Silberkraus, Byron Brooks, Lachelle Fisher and Swadeep Nigam — filed to run for the District 3 regent seat. Silberkraus is a former Republican Assemblyman.
In District 5, incumbent Sam Lieberman is facing a challenge from three other candidates who filed — Nick "Doc" Spirtos, Patrick Boylan and Kevin Child, who served one controversy-filled year on the Clark County School Board of Trustees before losing his re-election bid.
Five people filed to run for regent in District 10, including Kevin Melcher, a State Board of Education member. The other candidates are Andrew Diss, John McKendricks, University of Nevada, Reno professor Vince Lombardi and Joseph Arrascada.
District 10 is in Northern Nevada. The three other regent seats up for grabs are in Southern Nevada.
Congressional races
District 1: A long list of people, including some perennial candidates, have filed to run for office against Rep. Dina Titus in a heavily Democratic urban Las Vegas district. Among them is Kamau Bakari, an Independent American Party candidate known for rubbing elbows with rancher Cliven Bundy and who challenged Titus in 2014 and 2016 before making a losing long-shot bid for U.S. Senate in 2018.
Others include Republican Joyce Bentley, who got about one-third of the vote in the district in 2018; Libertarian Robert Van Strawder, who ran in 2018; Democrat Allen Rheinhart, who ran long-shot bids for Senate in 2016 and 2018 after an unsuccessful run for governor in 2014; and Republican Eddie Hamilton, who's run for a local, state or federal office virtually every calendar year in the past decade.
District 2: GOP Rep. Mark Amodei has attracted new and familiar challengers in his race for re-election to his Republican-leaning Northern Nevada district. They include Democrat Clint Koble, who garnered 42 percent of the vote when he ran for the seat in 2018.
Others who have filed include Democrat Patricia Ackerman, who unsuccessfully challenged Assemblyman Jim Wheeler in 2018, and Janine Hansen, a citizen lobbyist from the Independent American Party who has in the past run for lieutenant governor, state Senate and the 1st Congressional District.
District 3: Candidates who have filed to challenge Rep. Susie Lee in her swingy southern Nevada congressional district include Republican ex-professional wrestler Dan Rodimer, who was endorsed by former Attorney General Adam Laxalt and House Minority Leader Rep. Kevin McCarthy.
Others running include former GOP state Treasurer Dan Schwartz, who lost the Republican primary for governor in 2018, and Republican Mindy Robinson, an actress who is dating former UFC fighter Randy Couture.
District 4: Rep. Steven Horsford won his 2018 race against former Rep. Cresent Hardy by about 8 percentage points, and is looking to continue holding this Democratic-tilting congressional seat that covers parts of rural Nevada and North Las Vegas against a parade of Republican challengers. He'll face some opposition in a Democratic primary against candidates Christopher Kendall Colley, Jennifer Eason, Gregory Kempton and George Brucato.
On the Republican side, former Miss Nevada and businesswoman Lisa Song Sutton has racked up endorsements from several prominent state Republicans including Las Vegas City Council members Michele Fiore and Victoria Seaman. Others running in the Republican primary include former Assemblyman Jim Marchant, who was endorsed by several conservative U.S. House members, Nye County Commissioner Leo Blundo, Charles Navarro, Rosalie Bingham, Rebecca Wood and Samuel Peters. Both Marchant and Song Sutton were named to the National Republican Congressional Committee's "On the Radar" list.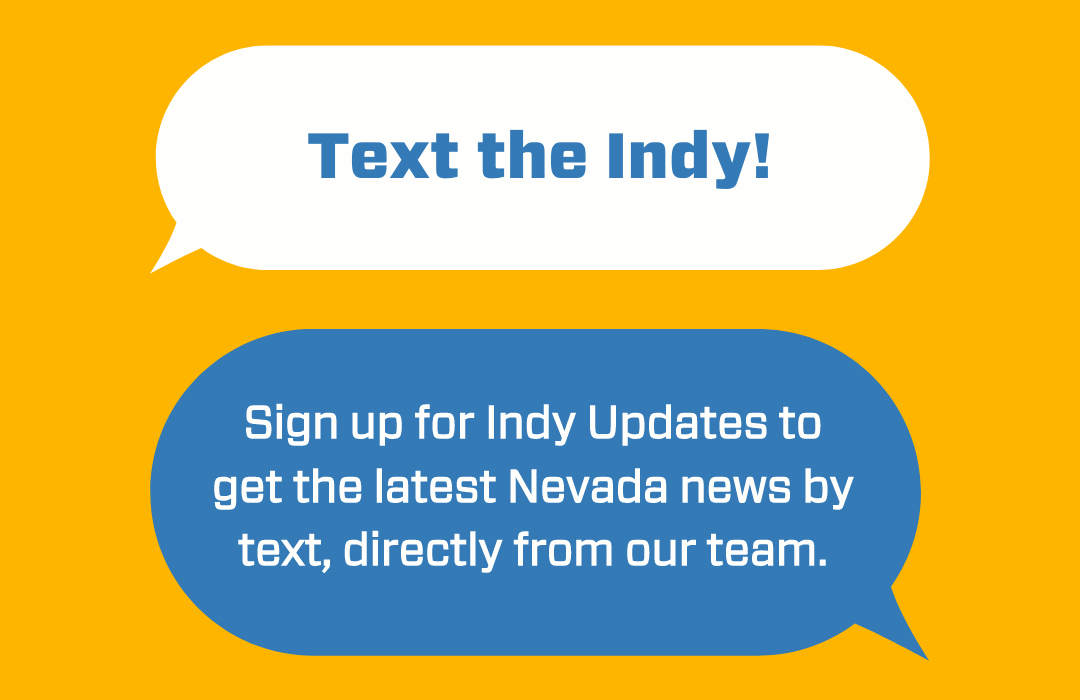 Featured Videos
Comment Policy (updated 4/20/2021): Please keep your comments civil. We reserve the right to delete comments or ban users who engage in personal attacks, use an excess of profanity, make verifiably false statements or are otherwise nasty. Comments that contain links must be approved by admin.