Democratic lawmakers introduce bill draft to ban 'bump stocks' used in mass shooting on Strip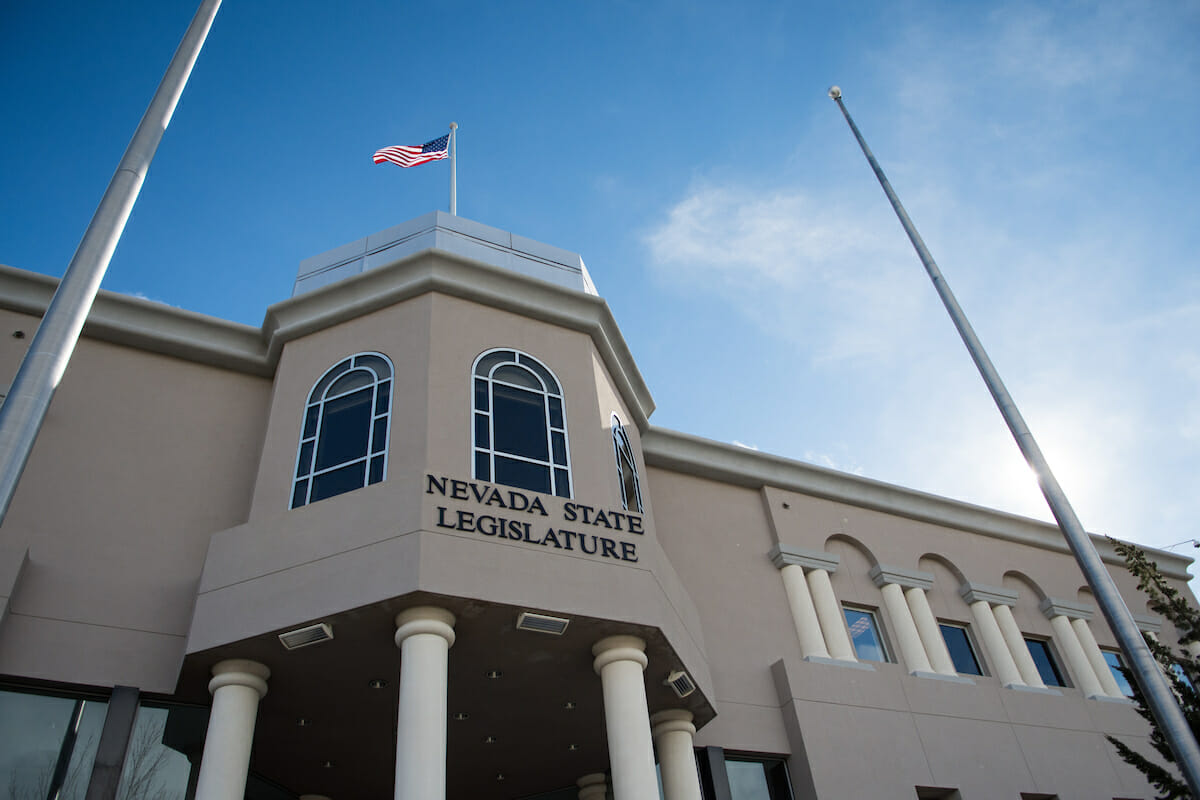 A handful of Democratic lawmakers submitted a bill draft request on Thursday to ban devices used to accelerate the gunfire of semi-automatic weapons in the wake of a mass shooting at a country music festival on the Las Vegas Strip earlier this week.
State Sens. Yvanna Cancela, Julia Ratti and Kelvin Atkinson, Speaker Jason Frierson and Assemblyman Chris Brooks requested the drafting of a bill that would ban the sale, manufacturing or possession of "bump stocks," a gun accessory used by the shooter in the Las Vegas attack that allows a rifle to fire at a rate of 400 or 800 rounds per minute. The earliest the Legislature could consider the measure is during its 2019 regular session, unless either the governor or two-thirds of lawmakers vote to call a special session before then.
Police said on Tuesday that they recovered a dozen bump stocks from the hotel room on the 32nd floor of the Mandalay Bay Hotel and Casino where the suspect, 64-year-old Stephen Paddock, opened fire into a crowd of 22,000 people at the Route 91 Harvest music festival below. A total of 47 weapons, including rifles, shotguns and pistols, have been retrieved by police from the hotel room and Paddock's two homes.
The five lawmakers called banning bump stocks a "common sense approach" to save lives.
"It is unacceptable that anyone should have to endure the horror and trauma the victims, survivors and their loved ones experienced on Sunday night, and will continue to experience for the weeks and months to come," the lawmakers said in a statement. "As more details continue to emerge, it is clear that action must be taken to build the safest Nevada possible for our families and communities."
Brooks, who described himself as a supporter of the 2nd Amendment and said he owns firearms himself, said that the Sunday mass shooting showed that equipment like bump stocks in the hands of an "unstable and dangerous individual" can prove "catastrophic." Atkinson, who said he's lost a loved one to gun violence, called the issue "personal."
"There's no reason on earth why someone should be able to have a device of that magnitude that causes that much damage," Atkinson said.
Cancela said she feels like there has been a "normalization" of gun violence that she feels she has a responsibility to address.
The bill mirrors legislation introduced Wednesday in the House and the Senate to ban the devices at the federal level. The National Rifle Association, the White House and top Republicans in Congress signaled a willingness on Thursday to engage in a conversation about banning the devices in the wake of the tragedy.
"The NRA believes that devices designed to allow semi-automatic rifles to function like fully-automatic rifles should be subject to additional regulations," said the NRA's executive vice president and chief executive, Wayne LaPierre, in a joint statement with the executive director of the NRA Institute for Legislative Action, Chris Cox.
White House press secretary Sarah Huckabee Sanders said on Thursday that President Donald Trump was open to having the discussion.
"We think that we should have that conversation, and we want to be part of it moving forward," Sanders said.
Nevada Reps. Dina Titus, Jacky Rosen and Ruben Kihuen have signed on to co-sponsor the House version of the bill, introduced by Rhode Island Rep. David Cicilline. Nevada Senator Catherine Cortez Masto also signed on as a co-sponsor of the Senate version of the bill, sponsored by California Sen. Dianne Feinstein.
Republican Congressman Mark Amodei said Thursday that he wanted to study the bill's language before committing to vote for or against legislation to ban the device.
"It's like everything else, show me the bill and I'll tell you," he said. "I've looked at David Cicilline's bill, which is great in terms of saying, 'Hey, you know we think this ought to be illegal and that out to be illegal,' the problem is that then there's five lines right after that in the bill that go through a very broad description which could mean anything from grips to magazines to whatever."
Republican Sen. Dean Heller told the Reno Gazette-Journal that the use of the devices "needs to be explored." He added that he also spoke to the president about reevaluating and reviewing the Obama Administration's ruling allowing the use of the device on a semi-automatic weapon.
Assembly Republican Leader Jim Wheeler believes the bump stock ban is a federal issue, since the Bureau of Alcohol, Tobacco, Firearms and Explosives certified their legality in 2011, a spokesman said Thursday. Wheeler will follow the proceedings in Washington D.C. with the "full expectation" the issue will be given a "fair hearing" there.
Senate Republican Leader Michael Roberson refused to directly comment on the bump stock proposal through a spokesman.
All five of the Democratic lawmakers were hesitant to take a position on whether they would support a ban on assault rifles without an exact definition of the term and a serious discussion on the issue first. Frierson said that lawmakers "need to thoroughly have a conversation and look at what's reasonable and doable." He said a solution should "respect the Constitution but also provide greater gun safety."
"Beyond that particular issue of bump stocks, anything beyond that is something we're going to have to continue to have a conversation about," Frierson said.
Ratti said that she's "optimistic" that lawmakers will discuss "commonsense gun laws" during the 2019 legislative session, including a review of the most high-powered weapons and "a move toward being more cautious toward what individuals have access to." But she said that lawmakers would need to have a serious conversation about definitions and "strike a balance" between respecting the Constitution and providing for the health and safety of Nevadans.
Brooks said that he supports the rights of "responsible gun owners" and would need to see exactly what weapons are included in an assault weapons ban before he could support it.
On the statewide level, advocates for expanded background checks on private gun sales are also urging the governor to consult directly with the FBI and implement a stalled law approved by voters at the ballot box in November. The governor has requested an opinion from the attorney general's office about whether Nevada can rely on a state-run database for some background checks and the FBI's database for others.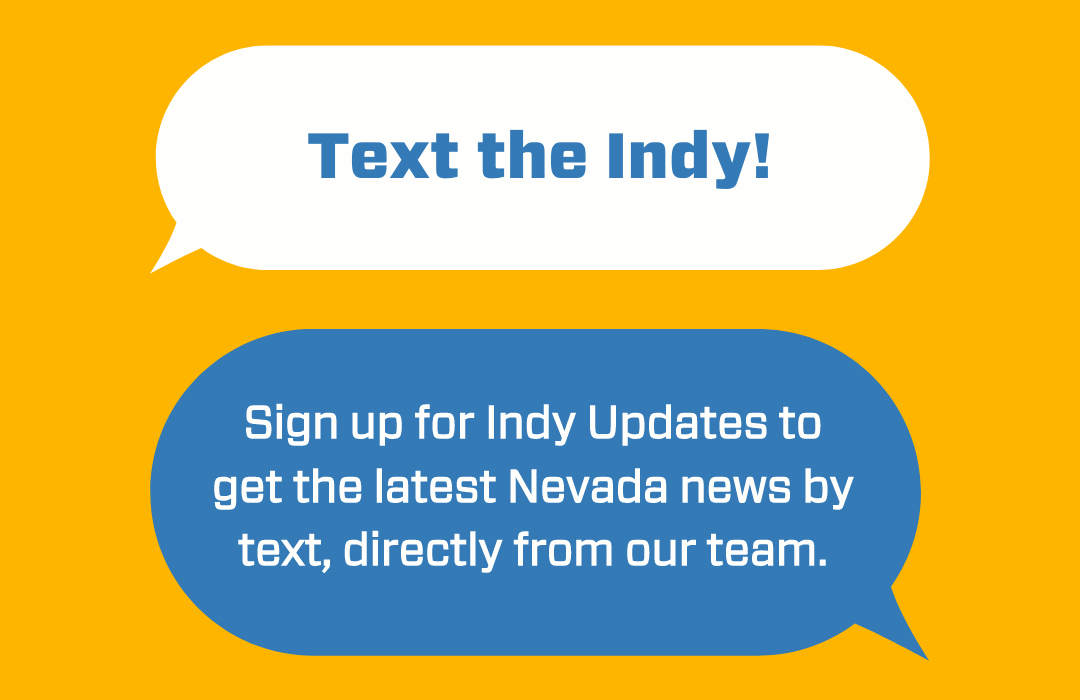 Featured Videos