Domestic violence, prison sentences top reasons for rejected gun background checks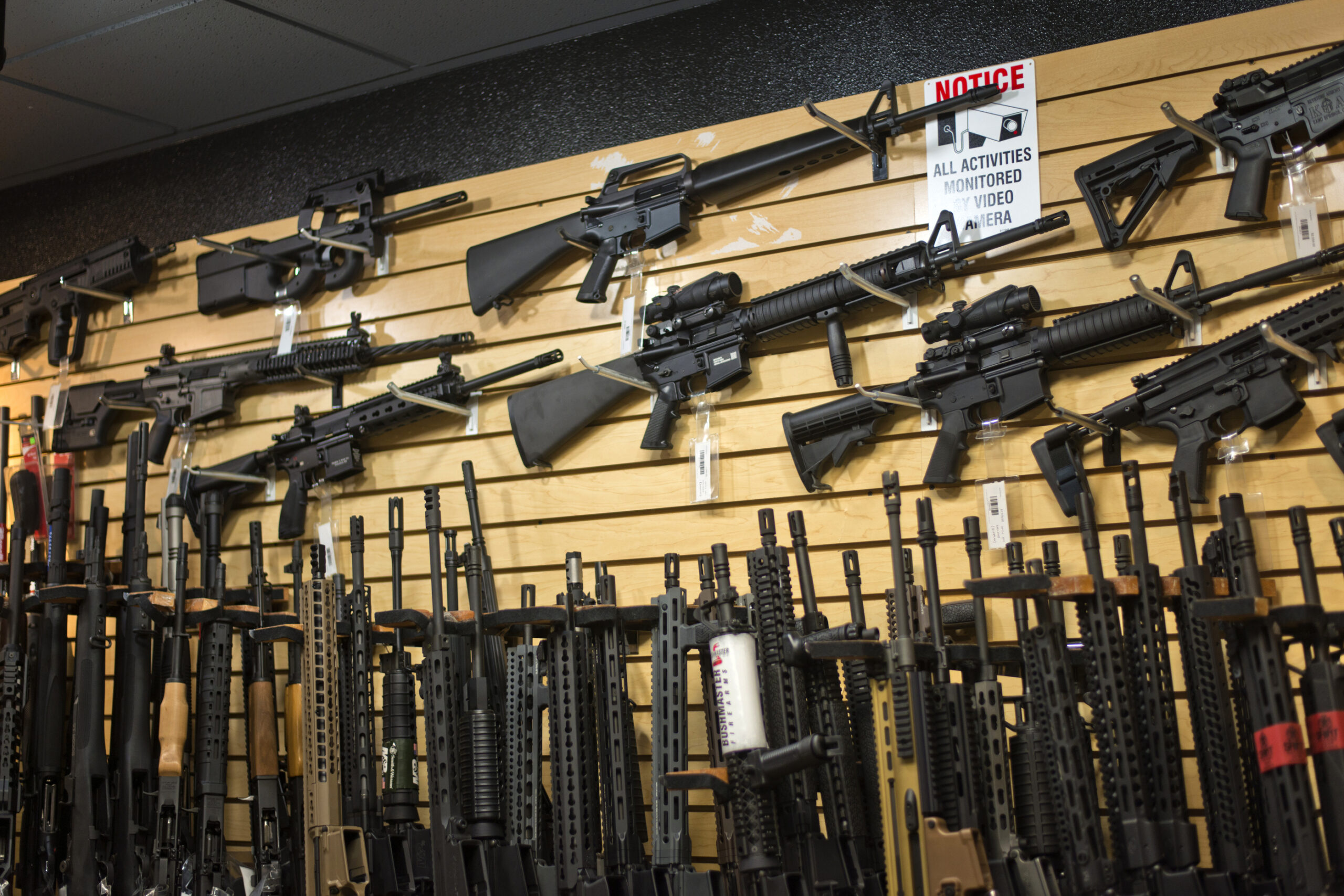 The majority of gun sales rejected from failed background checks were attempted by people flagged as formerly incarcerated for an extended period of time and those convicted of a domestic violence misdemeanor.
An average of nearly 600 people who served more than a year in prison attempt to buy a firearm and are rejected every year because of the state's background check system, according to data from the Nevada Department of Public Safety. And over the last six years, an average of 319 people previously convicted of a misdemeanor crime of domestic violence and 46 people with restraining orders were prevented from buying a gun from a licensed dealer.
The number of rejected gun purchases through Nevada's background check system has been spotlighted this week by supporters of SB143, which would require background checks prior to most private gun sales or transfers. Nevada voters approved a similar measure on background checks in 2016, but the initiative has never gone into effect because of a refusal by the FBI to process the checks.
Members of the Nevada Senate voted along party-lines to approve the bill on Wednesday, and the Assembly is set to vote on the measure on Friday. Gov. Steve Sisolak, a Democrat, publicly testified in favor of the bill during a Tuesday hearing and said he expected to sign it into law this week.
Since 2010, more than 16,700 attempted gun purchases were halted because of a failed background check out of more than 957,000 total background checks processed by the state. On average, more than 1,850 gun purchases are denied through background checks every year, or about 1.7 percent of all checks processed by the state.
But a significant change in federal policy over how a "fugitive from justice" is defined has led the number of rejected gun purchases to drop significantly over the last three years — from a high of more than 1,100 in 2016 to just 44 in 2018.
In early 2017, the Department of Justice issued a memo stating that persons with open arrest warrants would only be disqualified from buying guns if they attempted to purchase the firearm in a state other than where the warrant was issued and only if they did so to avoid prosecution or requirements to testify in a legal case.
The memo sought clarity on a longstanding bureaucratic disagreement; the Bureau of Alcohol, Tobacco and Firearms, which enforces the nation's gun laws, and the FBI, which administers the federal background check system, have long disagreed about how to define a "fugitive from justice" in context of the 1993 Brady Handgun Violence Protection Act, which requires a background check to be performed before any gun is purchased from a federally-licensed dealer.
The memo favored the opinion of the ATF, which has argued the prohibition on allowing "fugitives" to purchase firearms should only apply to people with active arrest warrants who fled to another state. But it means the people with open arrest warrants previously prevented from buying a firearm are now able to do so, as long as the purchase is within the same state.
A Nevada Department of Public Safety spokeswoman said the office followed suit after the 2016 memo, as the state's definition of a "fugitive from justice" also only applies to people with active arrest warrants in states other than the one an arrest warrant was issued in.
Federal law prohibits gun sales to anyone convicted and given a sentence longer than one year, fugitives, illegal aliens, people dishonorably discharged from the U.S. Armed Forces, former citizens, people deemed mentally ill by a court or committed to a mental institution, anyone with a court order restraining them from harassing or stalking an intimate partner, anyone convicted of a misdemeanor domestic violence crime or anyone considered an "unlawful user" of controlled substances. Gun sales are also prohibited to anyone under probation from a felony or gross misdemeanor.
Some of the categories for rejected background checks are relatively rare — only three times in the last six years has a person failed a background check for having previously renounced citizenship, and only nine instances are recorded of dishonorably discharged former service members attempted to buy a gun.
But other categories are seen more often; persons deemed an "unlawful user of controlled substance" are prevented from buying guns through the state's background check system an average of roughly 166 times a year. Background checks also prevent an average of nearly 66 guns sold to people indicted for a crime punishable by more than a year in prison.
Background checks also prevented on average 56 instances of a person adjudicated as mentally ill from purchasing a gun, as well as stopping on average 68 attempts to purchase a firearm by a person not legally in the country.
The Nevada Independent is raising $200,000 by Dec. 31 to support coverage of the 2024 election.
Tax-deductible donations from readers like you fund this critical work.
If you give today,your donation will be matched dollar-for-dollar.
Give + Get Matched
Featured Videos