Education budget passes, but many measures still in flux as Legislature enters final day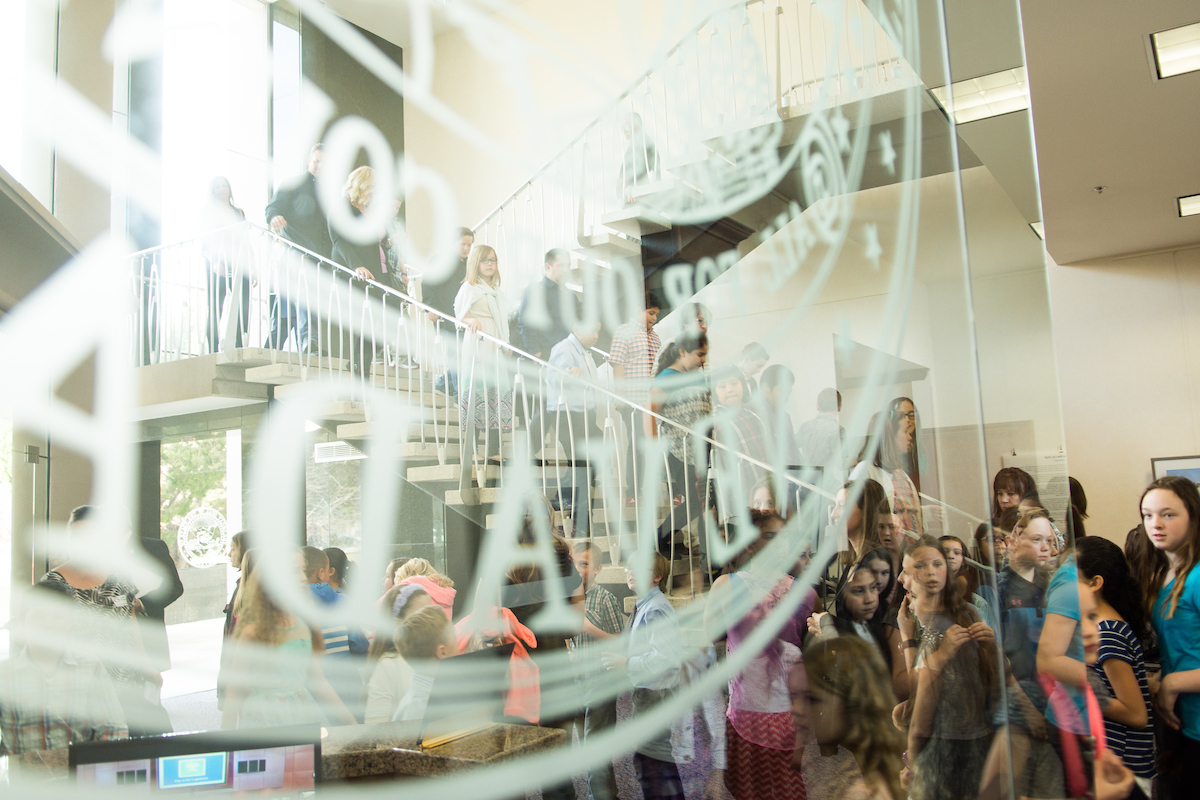 Lawmakers entering the final 48 hours of the 2019 Legislature rushed to pass out major budget and policy bills while pushing last-minute measures raising the smoking age to 21, requiring a study on cash bail and allocating millions of dollars to legal aid services.
Legislators unanimously passed SB555 — implementing the state's K-12 budget — in unanimous votes on Sunday, clearing the constitutional requirement to first approve education funding before approving any other appropriations or budget bills. Although the education budget substantially raised the per-pupil spending levels in the state, lawmakers continued negotiating behind the scenes Sunday over an effort by Democratic lawmakers to extend a scheduled decrease in the state's payroll tax. Late Sunday night, Democrats proposed an amendment to a bill that would allocate additional funding to school districts for teacher pay raises while extending the state's payroll tax rate.
Still, lawmakers continued processing major bills, casting votes in favor of bills that would overhaul public record laws, compensate wrongly convicted individuals and creating a cannabis compliance board.
Here's a roundup of the bills that passed or were introduced on Sunday:
BILLS THAT PASSED BOTH HOUSES
SB555: K-12 budget bill
The bill, which passed unanimously in both the Senate and the Assembly Sunday afternoon, calls for a "basic support guarantee" from the state of an average of $6,218 per pupil in the first year and $6,288 in the second. That's an increase from the $5,897 per pupil approved by the 2017 Legislature for the 2017-18 school year.
The total public funding for schools — including local, federal and state "categorical" funds — averages out to $10,227 in the first year and $10,319 in the second.
It also includes $45.5 million for school safety, including $32.7 million for social workers, $4.5 million for school police and $7.5 million for safety infrastructure for rural and charter schools. It also includes $37.2 million for class size reduction over the two-year budget cycle.
Passage of the K-12 budget bill allows lawmakers to advance other budget legislation.
SB554: Legislative continuance
A last-minute bill by legislative counsel changing rules for legislative continuance — provisions allowing state lawmakers to delay court proceedings if they are an attorney or party to a case — passed unanimously out of the Senate and the Assembly three days after it was introduced.
SB554 addresses a 2017 state District Court decision that found Nevada's current legislative continuance rules to be unconstitutional, and instead amends them to require a court grant requested continuance to any lawmakers while the 120-day Legislature is in session if they are party to a judicial action or proceeding or they were employed as an attorney in a case prior to the legislative session.
The bill allows for a party in such a court case to object to the request unless they satisfy a burden of providing that "emergency or extraordinary circumstances" exist showing that they have a "substantial right or interest" or will suffer "substantial and immediate irreparable harm" if such a request for legislative continuance is granted.
SB135: Collective bargaining for state workers
The Assembly voted 28-13 on party lines Sunday night to advance a bill that would give more than 20,000 state workers the right to collectively bargain, but wouldn't bind the governor to the results.
Beginning in 2021, the legislation would allow state employees to join 11 bargaining units to negotiate salaries and other benefits, but the results wouldn't be binding as they relate to wages, retirement contributions or other provisions negotiated, such as mandatory staffing ratios.
It now heads to Gov. Steve Sisolak, who promised during his State of the State address to allow state workers to collectively bargain.
AB267: Compensation for wrongful convictions
This bill, which would provide compensation for people who have been imprisoned for a wrongful conviction, passed unanimously in the Senate and now heads to the governor's desk.
To qualify, people must not currently be in prison, must have not committed the act for which they were imprisoned or have aided and abetted the person who did, and must not have committed perjury or fabricated evidence. Someone who qualifies would be declared innocent and have their records sealed.
If the person was incarcerated for 1 to 10 years, they would receive $50,000 for each year they spent behind bars. For those incarcerated from 11 to 20 years, the payout would be $75,000 per year, and for 21 years or more, the compensation would be $100,000 per year.
The bill also calls for $25,000 compensation for each year the person had to be on parole or register as a sex offender.
One of the key advocates for the bill was DeMarlo Berry, who spent more than 22 years in prison before he was exonerated and released in 2017 and who testified in favor of the legislation.
AB533: Cannabis Compliance Board
This bill, sponsored by Gov. Steve Sisolak, transfers most of the responsibilities of marijuana regulation to a new Cannabis Compliance Board modeled after the Nevada Gaming Control Board. It passed out of the Senate 14-6 on Sunday evening, with Republican Sens. Pete Goicoechea, Joe Hardy, Ben Kieckhefer, Heidi Gansert and James Settelmeyer and Democratic Sen. Marcia Washington opposed.
It passed out of the Assembly 39-1 last week, with only Republican Assemblyman Al Kramer opposed, and will now head to the governor's desk.
Board members would serve part-time and be paid $20,000 a year for their service, with the chair earning $27,500.
The bill prohibits the licensing of marijuana consumption lounges, instead leaving a review of that issue up to the board. It also specifies that new dispensaries must be at least 1,500 feet from a casino — a provision that is stricter than the distance rule for schools.
The Nevada Resort Association lauded that provision, citing the fact that marijuana is illegal at the federal level and must remain separate from casinos.
SB504: Outreach to ensure full count in Census 2020
The Assembly voted unanimously to support SB504, which allocates $5 million to ensure a complete count in the 2020 Census.
The spending was included in Gov. Steve Sisolak's budget. Sisolak has pointed out that an undercount could lose the state tens of millions of dollars in federal funding.
SB504 now heads to the governor's desk.
BILLS PASSED OUT OF FIRST HOUSE
AB236: Criminal justice reform
The Senate Judiciary Committee has voted to approve AB236, an omnibus criminal justice reform bill that seeks to enshrine some of the 25 recommendations developed during the interim as a way to reduce the prison population.
The latest version adopts more recommendations from prosecutors, including keeping all drug possession charges a felony, albeit on a scale with lower-level penalties for smaller quantities. Drug trafficking charges do not kick in until there are 100 grams, with a higher-level trafficking penalty kicking in at 400 grams.
It also proposes higher penalties if someone has burglarized cars more than once; the previous version of the bill charged that crime as a low-level Category E felony.
As recommended by prosecutors, the amended version excludes people deemed to be habitual criminals from "geriatric parole," a house arrest option for elderly offenders.
Prosecutors were staunchly against an earlier version of the bill at a hearing on Friday, but said they might come around to support if their amendments were approved. Las Vegas police and fiscally conservative business groups joined progressive groups in support of the measure.
SB553: Authorization bill
The Senate unanimously approved Sunday afternoon the budget bill authorizing roughly $17 billion in spending for all state agencies, including $6.9 billion for Nevada's Medicaid and Check Up programs, $1.1 billion for the Public Employees Benefits Program, $59.9 million for the Central Repository for Nevada Records of Criminal History and $41.6 million for the Silver State Health Insurance Exchange administration.
The bill is in the Assembly Ways and Means Committee.
SB287: Public records overhaul
The Senate voted unanimously Sunday afternoon to approve a bill that would overhaul the state's public records law. Among its changes, the bill requires an agency to tell a requester the earliest date and time after which it believes the records will be available and make a reasonable effort to assist the person requesting the records in focusing his or her request so records can be produced in a timely fashion.
It calls for fines for agencies that do not comply. The penalties begin at $1,000 for the first offense and rise to $10,000 for third and subsequent offenses. Penalties will be deposited into an account for use by the Division of State Library, Archives and Public Records.
"I have been a reporter who was required to retain counsel to try to get public records out of the hand of government that were being withheld inappropriately. I've also served as the public information officer for a state agency," said Republican state Sen. Ben Kieckhefer, who worked on a compromise amendment to the legislation. "I believe that the legislation before us is an appropriate balance that will protect the interests of the public while still allowing government agencies to do their job."
The bill is scheduled for a hearing at 8 a.m. in the Assembly Government Affairs Committee.
SB547: New rules on businesses leaving NV Energy
In a unanimous vote, senators voted to approve a bill by Democratic Sen. Chris Brooks that would fundamentally change the process used by several of the state's largest businesses to depart NV Energy's electric service.
The bill, SB547, creates a new process and limits on large electric customers to use the so-called 704B process to file an application with state energy regulators and leave the incumbent utility's electric service, with restrictions on the number and timing in which a company can filed to depart NV Energy.
But the bill was amended to not require the roughly dozen companies that have already left or have a pending application to leave to pay 'public policy' programs instituted by the Legislature and paid by all customers of the utility, including surcharges for energy efficiency, low-income energy assistance, net metering for rooftop solar and a host of other programs.
The bill was heard in a joint committee last month, meaning it'll be able to move more quickly through the Assembly before the session ends on Monday. It passed out of the Assembly Growth and Infrastructure Committee on Sunday night and heads to a full vote of the Assembly.
SB557: Campaign finance reform bill
Lawmakers in the Senate Legislative Operations and Elections Committee voted to advance SB557, a last-minute campaign finance reform bill, unanimously on Sunday afternoon.
The bill would require any organization, including a business, labor union, corporation or political action committee, that contributes more than $10,000 in a calendar year to file an annual report with the secretary of state's office detailing each contribution made in excess of $100 and the total spent on contributions under $100. It also prohibits candidates form paying themselves a salary out of their campaign account and clarifies the current legislative prohibition on using campaign funds for personal use.
Republican state Sens. Heidi Gansert and Keith Pickard both said that they preferred the more stringent reporting requirements in Republican Senate Minority Leader James Settelmeyer's SB333, which would have implemented reporting requirements for all individuals and organizations who give in excess of $1,000, but died without a hearing. Both still opted to support the legislation out of the committee.
"I'm really, really glad to see this come back," Pickard said.
The measure is up for a vote in the Senate on Monday.
AB544: Raising the smoking age
The Assembly introduced a bill early Sunday afternoon to raise the smoking age from 18 to 21 after a bill implementing such a change died earlier in the session. After a hearing on the bill shortly after, the Assembly passed the measure 38-2 Sunday evening, with Democratic Assemblywoman Maggie Carlton and Republican Assembly members John Ellison and Robin Titus in opposition.
Republican lawmakers led a late-session charge to raise the smoking age as part of a bill to put a 30 percent wholesale tax on vaping products, but legislative leaders denied the amendment, saying they didn't want it to sink the vaping tax bill.
On the Assembly floor, Republican Minority Leader Jim Wheeler said he probably would not have become a smoker if he hadn't been exposed to smoking as a teenager.
The bill is awaiting a hearing in the Senate Judiciary Committee.
AB196: Bonuses for teachers in tough schools
Members of the Senate Finance Committee heard and voted out AB196, a bill that would give teachers at Title 1 schools in the state a one-time bonus.
The state already gives bonuses to teachers who transfer into such a low-income school, but Senate Finance Chairwoman Joyce Woodhouse said it was demoralizing for teachers who have been at the schools for years to see only new teachers paid the extra money.
The bill, sponsored by Assembly Speaker Jason Frierson and other Democrats, would divide a $5 million appropriation between educators at Title 1 or underperforming schools (those ranked one or two stars).
Assembly Speaker Jason Frierson said he would allow the education department to decide how to divide the allocation among eligible teachers. He noted that morale suffered under the existing system, which provides $5 million for new teachers or those who transfer into difficult schools.
In Washoe County, there are 459 teachers ranked "highly qualified" at Title 1 schools.
The Nevada Department of Education said it removed a fiscal note that assumed the agency would need a new staffer to implement the bonuses. The bill was heard in the Senate Finance Committee on Sunday morning and passed out of committee Sunday evening.
AB309: Sales taxes for education and anti-homelessness
Assembly Speaker Jason Frierson presented AB309, his bill to authorize local governments to raise the sales tax by a quarter cent to support education and anti-homelessness causes, on Sunday morning. In Clark County, such a tax hike could raise $106 million a year.
The proposal passed out of the Senate Finance Committee on a 5-3 party line vote on Sunday night and will head to a full vote of the Senate on Monday.
The measure also allows school districts some flexibility with restricted funding directed to certain "categorical" programs, which would permit them to use the money for operational expenses. Clark County School District said the measure would free up $13 million toward their shortfall, which is about $46 million in the coming school year.
Frierson described the measure as "an attempt to provide transitioning from our current funding formula to what we hope is a new formula" and noted he does not want districts to add the sales tax money into their base funding to support long-term, ongoing expenses.
The measure specifies that the money would support anti-truancy, preschool and adult education programs, but not core K-12 instruction because doing so could create disparities in funding between counties that do and don't enact the sales tax.
The bill also calls for storing money for teacher raises in a separate account — something that the Clark County Education Association says they envision working for Gov. Steve Sisolak's planned raises.
SCR10: Study on PEBP buy-in
The Senate Legislative Operations and Elections Committee heard SCR10, a measure that would direct the Legislative Commission to study the feasibility of establishing a public health insurance option by allowing Nevadans to buy into the state Public Employee's Benefits Program, which provides health insurance to state workers.
Republican state Sen. Heidi Gansert expressed some skepticism that the bill only addresses health insurance, not access to care, and her GOP colleague, Keith Pickard, questioned why only PEBP is being looked at and not all possible health insurance options. But Democratic state Sen. Yvanna Cancela, who presented the bill on behalf of Senate Majority Leader Nicole Cannizzaro, framed PEBP as the "best vessel" because it operates an independent plan, manages its formulary, manages its cost and is built to allow for increased membership.
The bill passed out of the committee Sunday night, with Pickard and Gansert voting against the bill. It was voted out of the Senate on a voice vote, with several Republicans voting nay.
The proposal comes after a Medicaid buy-in measure failed to advance this session following the resignation of its sponsor, Democratic state Sen. Mike Sprinkle.
SCR11: Study on pretrial release and bail
Despite a concentrated push by criminal justice reform advocates to overhaul the state's rules on monetary bail for pretrial release, lawmakers will kick the issue to the 2021 session and have introduced a measure requiring a study of the issue during the interim period between sessions.
SCR11, which is sponsored by Democratic Senate Majority Leader Nicole Cannizzaro, requires the Legislative Commission to appoint six lawmakers to an interim panel studying the issue of pretrial release of defendants in criminal cases. The text of the resolution instructs the study to focus on a wide variety of issues including circumstances in which a person should be released on their own recognizance, imposition of monetary bail, what conditions can be applied to pretrial release for public safety, implementing a statewide pretrial risk assessment tool and any fiscal impact of changing current bail laws.
The Senate Judiciary Committee heard and passed the measure Sunday night, and the full Senate later approved the measure unanimously on a voice vote.
BILLS INTRODUCED
AB545: Civil judgment and settlement account
An emergency bill introduced by Assembly Speaker Jason Frierson would create a new budgetary account and allocate millions of dollars annually to legal aid organizations out of funds recovered by the attorney general's office in civil settlements.
The bill, AB545, creates a new Civil Judgment and Settlement Account in to which the attorney general's office must deposit all money obtained through settlements or judgments. It requires that account annually transfer $1.5 million to the Legal Aid Center of Southern Nevada, $1 million to Nevada Legal Services and $250,000 to Washoe Legal Services. Those allocations are required to be adjusted yearly based either off of past population growth or changes in the Consumer Price Index. If funds in the account fall below $3 million, any funds must be divided proportionally between the three organizations.
The bill also allows the Interim Finance Committee to take money from the fund for emergency appropriations for "unforeseen expenses," to meet any expenses or requirements made under other laws.
The measure could have major fiscal implications, including a pending outside contract between the Nevada attorney general's office and an outside law firm suing opioid companies — which could net billions of dollars for the state.
It has not yet been heard.
Update 6-3-19 at 1:20 a.m. to include additional details about the bills passed on Sunday.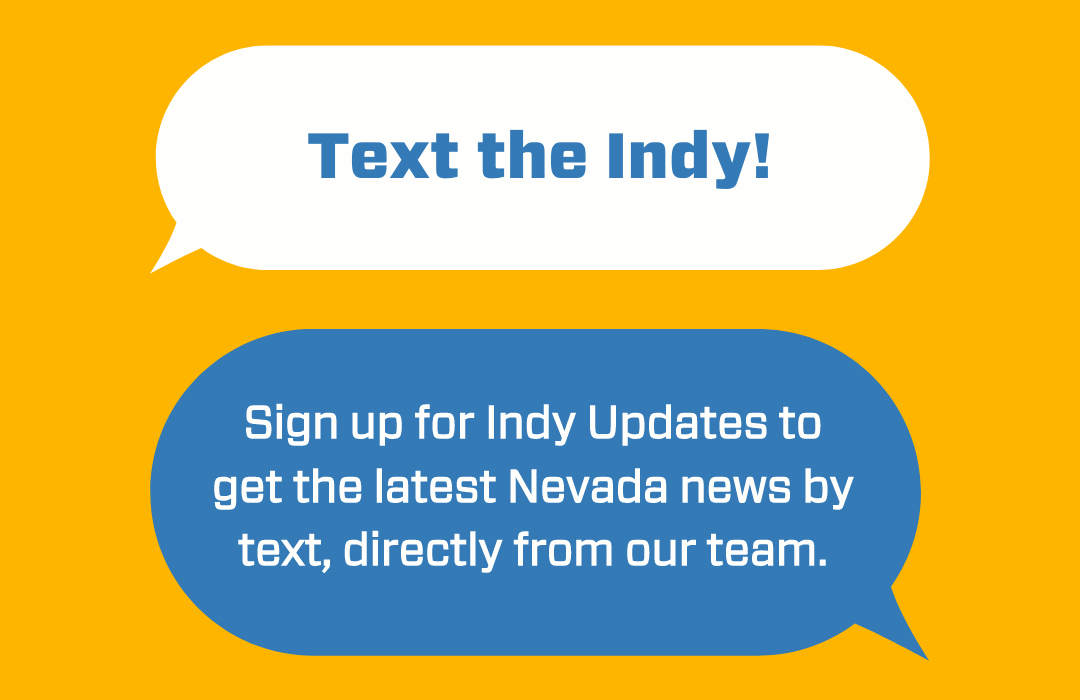 Featured Videos