AG's former employer could earn up to $350 million from opioid lawsuit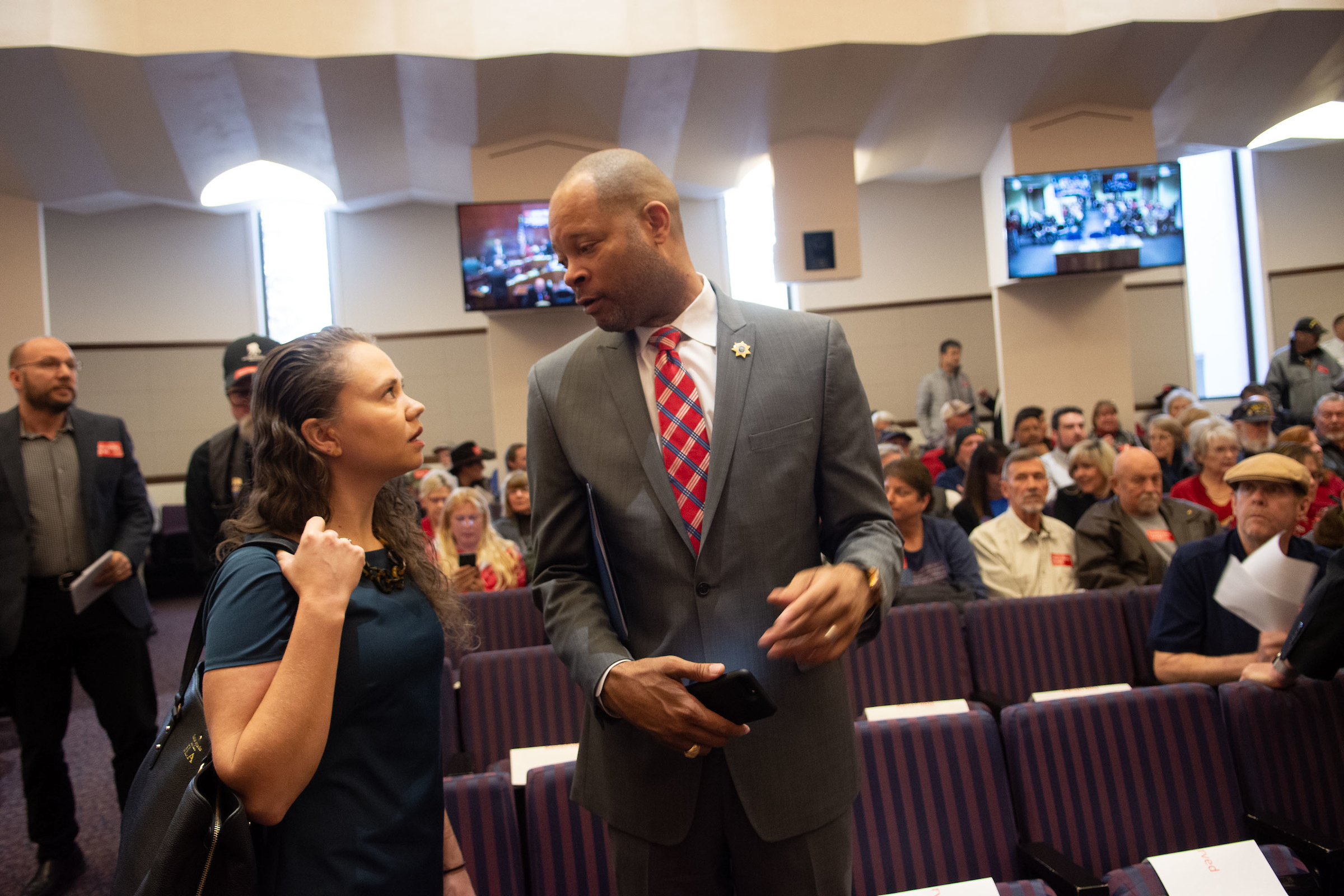 Attorney General Aaron Ford's former law firm could earn up to $350 million through a potentially lucrative contract to represent the state in a massive lawsuit against the nation's top opioid manufacturers and producers.
Ford's office released details of the selection process and contract with his former employer, Eglet Prince, on Monday after announcing early in April that the firm had won the contract with the state. Ford, who previously announced that he would recuse himself from selection of an outside law firm, moved in January to obtain permission from state lawmakers for his office to seek outside counsel in the lawsuit, a break from former Attorney General Adam Laxalt who filed suit against Purdue Pharma in 2018.
The contract is based on contingent fees, an arrangement wherein the state will pay nothing up front but will owe a certain percentage of any damages received if the state prevails in the suit. The percentages in the contract are based on the amount of damages recovered and whether they are paid prior to or after discovery in any court proceeding. It sets maximum recoverable amounts by the firm in the following ranges:
No more than $240 million if recovered damages are between $1 billion and $1.25 billion

No more than $300 million if recovered damages are between $1.25 billion and $1.5 billion

No more than $350 million if recovered damages are above $1.5 billion.
Over the past two years, Eglet Prince has entered into contracts with at least nine municipalities in the state to represent them in lawsuits against opioid manufacturers, but efforts to represent the state were rebuffed by Laxalt.
The contract also gives the state the ability to terminate the agreement without cause or if the contract potentially jeopardizes federal grant funds. It also contains language regarding record-keeping, ensuring the state is not liable if a settlement is not reached and ensuring Eglet Prince is responsible for attorney's fees if an adverse judgement is issued against the state.
Documents released by the Attorney General's office also detail the names of the nine firms that applied for the contract, which include:
Campbell & Williams

Eglet Prince

Labaton Sucharow

Ronald Green

Miner, Barnhill & Galland P.C.

Keller Rohrback LLP

Motley Rice LLC

KMK Law

Wolf, Rifkin, Shaprio, Schulman & Rabkin
The released documents also include the "scores" given to each of the bids submitted by the law firms by the seven-member search committee. Under the bidding process, individual committee members assign scores out of 100 points to each firm based on aspects such as the firm's legal strategy, professional reputation and ability to front financial resources to fight the litigation. The three top-scoring firms were invited to give a presentation, receiving scores out of 300 possible points from each search committee member.
Eglet Prince scored below (609.5 points) two other law firms in the pre-presentation phase, behind Motley Rice LLC (633.8 points) and Wolf, Rifkin, Shaprio, Schulman & Rabkin (626.3 points). But the firm made up ground in the presentation phase, earning 1,900 points out of 2,100 — in part boosted by a perfect 300 point score given by Consumer Advocate Ernest Figueroa. Eglet Prince also received a 125.48 point bonus for a "Nevada preference," which was not granted to the other two firms and was available under a provision in the contract giving a 5 percent preference to businesses based in the state.
The awarding of the contract marks the end of a nearly two-year effort by Eglet Prince to represent the state in a lawsuit against opioid manufacturers. Robert Eglet, head of the firm, met with Laxalt in June 2017 on the issues but was denied by the former attorney general, who declined to move further after determining the state was instead "best positioned" to continue participating in a multistate investigation into potential unlawful practices by opioid manufacturers.
Laxalt's office also warned municipalities including the city of Reno that entering into a contract with an outside law firm could "unintentionally undermine" the state's position and ability to receive damages or cash settlements from any future settlement.
For his part, Ford was instrumental in passing a last-minute amendment in the 2017 Legislature that removed a cap on fees awardable to outside law firms that contract with the state. Such contingent fee contracts have been criticized by some legal experts and former attorneys general as allowing states to outsource their litigation power to private firms.
The contract was kick-started through approval by state lawmakers during a meeting of the Interim Finance Committee in January, available through a declaration of findings signed by Ford and Gov. Steve Sisolak on Jan. 23 saying the state required additional legal resources to pursue the litigation.
Nevada's drug overdose mortality rate was 21.6 per 100,000 residents in 2017, and in 2016 the state's doctors on average wrote an average of 81 painkiller prescriptions for every 100 residents. The CDC counted 676 drug-overdose deaths in the state in 2017.
RFP 03AG-S553 - Evaluators Score Tally Sheet by Riley Snyder on Scribd
RFP 03AG-S553 - Contingent Fee Contract for Legal Services Re Opioid Investigation and Litigation (1) by Riley Snyder on Scribd
The Nevada Independent is raising $200,000 by Dec. 31 to support coverage of the 2024 election.
Tax-deductible donations from readers like you fund this critical work.
If you give today,your donation will be matched dollar-for-dollar.
Give + Get Matched
Featured Videos