Educators turned lawmakers bringing classroom realities to the 2023 session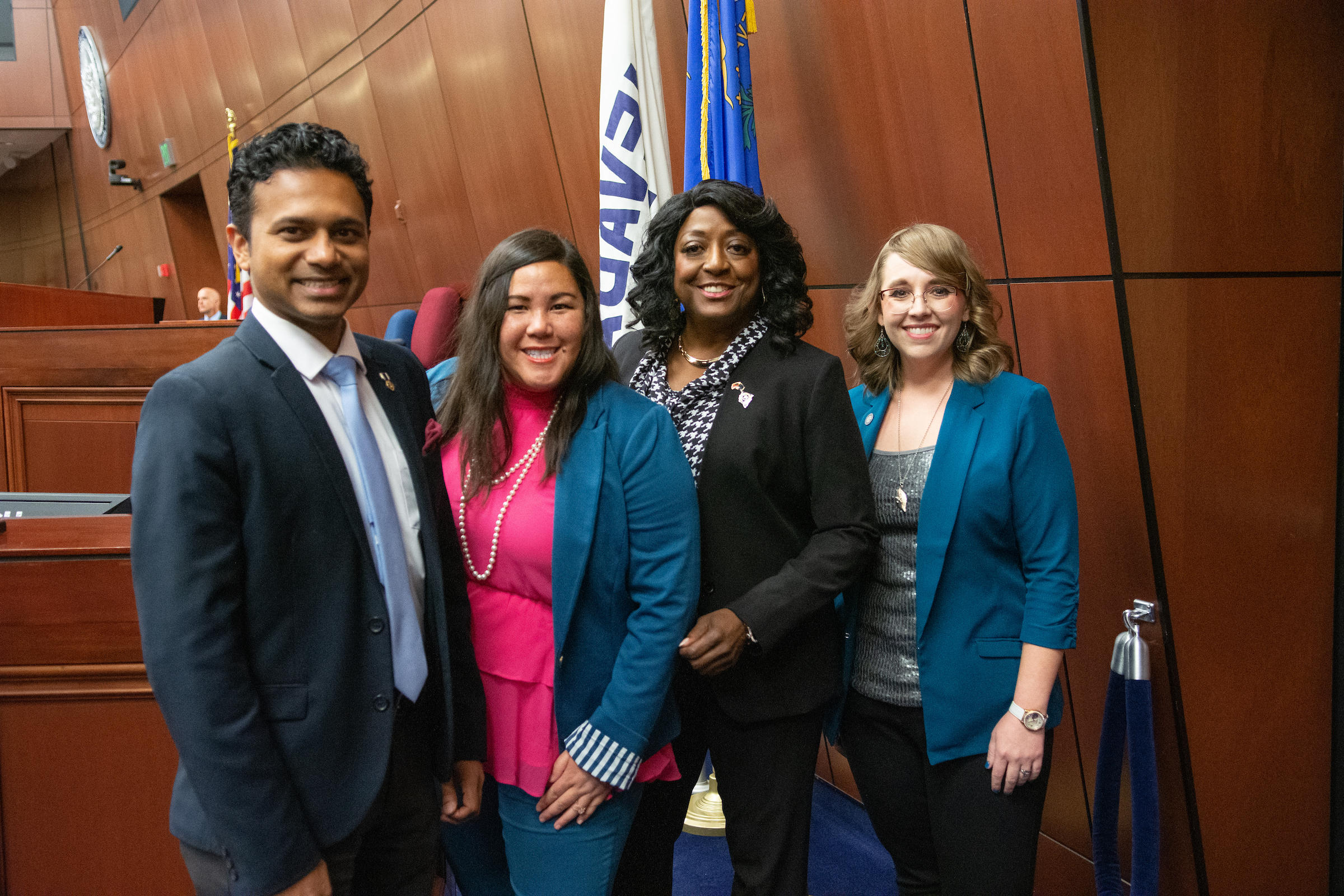 Before she became a Washoe County social studies teacher, newly elected Assemblywoman Selena La Rue Hatch was unsure of her career path. She ultimately found her calling when she helped a classmate understand an assignment during her final year at Boston University.
"I just loved that interaction," said the North Valleys High School social studies teacher. "I was so excited and happy and fulfilled that it made me realize that might be the direction that I need to go."
Since then, La Rue Hatch said she's been fighting to improve K-12 education by taking part in rallies calling for more school funding out of the legislative building, and was a frequent public commenter in the 2021 session. Though her advocacy work resulted in some wins, it wasn't enough for La Rue Hatch.
"A lot of times it just felt like we were rearranging the deck chairs on the Titanic, but not actually making the real changes that my kids needed to see," she said. "So I decided if our voice is not being heard from outside the building, then I'm going to get in the building and I'm going to take my kiddos' voices with me into that room."
Last November, the Democrat was elected as the next assemblywoman for District 25 in Washoe County.
La Rue Hatch is not the only new lawmaker with an education background joining the Legislature this session. Las Vegas high school teacher Reuben D'Silva; former Las Vegas elementary teacher turned education consultant Erica Mosca; former Churchill County school board member Gregory Koenig; and former Washoe County School Board president and small business owner Angie Taylor are also being sworn in to the Assembly.
The five freshman lawmakers join other active and former educators turned lawmakers, such as Democratic Assemblywoman Brittney Miller, who teaches sixth graders in the Clark County School District, and Republican State Sen. Scott Hammond, a former teacher and founding member of the Somerset Academy of Las Vegas charter school.
"If you listen to most teachers, their number one complaint is no one listens to us," Miller said. "That's why it's so important to make sure there's teachers up there."
All five will sit on the Assembly's Education Committee, with Taylor serving as its vice chair. They say they're hoping to use their experiences in Nevada classrooms and on school boards to add context to some of the issues plaguing Nevada's schools, such as school funding, staff recruitment and retention struggles and school safety.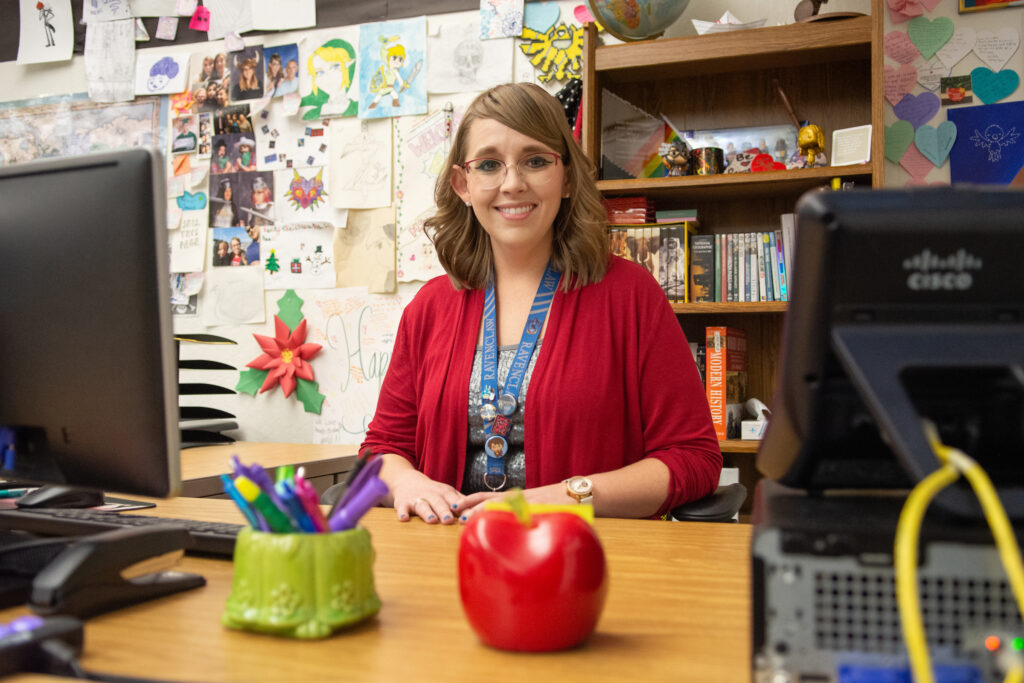 Doing homework
As lawmakers prepare for the start of the 2023 legislative session on Feb. 6, many of the members of the state's citizen Legislature need to take a leave of absence from their jobs.
As active teachers, D'Silva and La Rue Hatch have the added responsibility of working with school administrators to figure out who will take over their classes while they are away for the school year. Miller, a fellow teacher of 12 years and a six-year veteran lawmaker, has plenty of bittersweet experience with leaving her students behind once she travels north to Carson City.
"A lot of students still email me all the time, anything from, 'I miss you' to 'The sub can't find the marker,'" she said.
Newly elected lawmakers have many things to learn, and one of their first homework assignments of sorts was crafting their first legislative proposals known as bill draft requests (BDRs). As freshmen, they are allowed to submit up to five BDRs.
One of Mosca's proposals would allow college students to obtain their transcripts from their colleges even if they owe fees to the institutions. Another would put all Nevada high school students on track for the College and Career Readiness diploma, which is more rigorous than the standard diploma, unless they chose to opt out.
"I want to bring things that I know will make a difference on the ground," said Mosca, who previously worked on education policy under former Clark County schools Superintendent Dwight Jones.
One of Taylor's proposals would allow students to maintain a perfect attendance record even if they miss school for religious reasons. Now, such absences, even if excused, disqualify them from having a perfect attendance record.
"Students shouldn't be penalized because they're exercising their faith," Taylor said.
La Rue Hatch is proposing a bill that would make geography a requirement for ninth graders. She said the curriculum from that class would help students better understand material in future, required social studies classes while also preparing them to be successful citizens in a global economy.
"World history is one of the top failed courses in high school, and I think it's because they have a gap year in social studies, where they're not being prepared for it," she said.
Another BDR from La Rue Hatch would set maximum class size caps in state statute for all grade levels and ensure that school districts are spending money on class size reduction efforts, she said.
A 2021 report found that nearly 90 percent of Nevada students during the 2019-20 school year had a class size larger than recommended by the State Board of Education.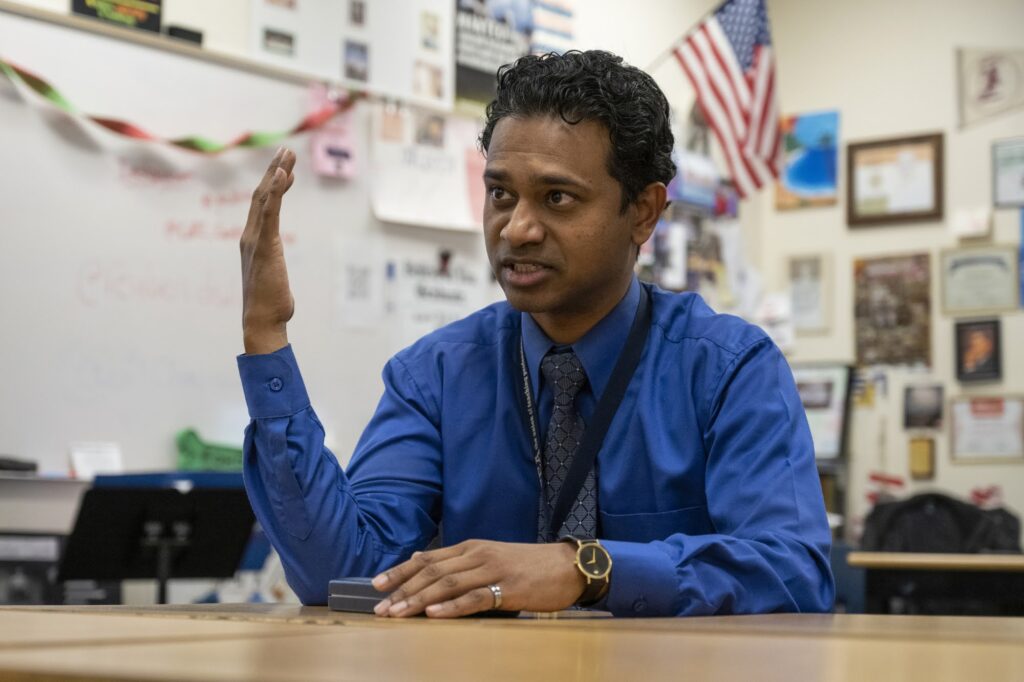 D'Silva juggles class sizes of about 40 students at Rancho High School. During one of his recent world history classes, three students had to work at his desk while another student shared a desk with a classmate because there weren't enough desks to go around. His other classes are similar in size, which he said can make it difficult to teach, especially if students are being rowdy.
"If they want to make life hell for a teacher, they can," he said. "I'm able to work with them, but there's some teachers who just can't. That adds to teachers leaving, having stress, mental health issues."
One of D'Silva's proposals aims to increase instruction time by defining what instruction time means, and eliminating extra duties that are placed on teachers that take away from teaching time. D'Silva said he's working on this bill with the Clark County Education Association teachers union.
"The more time you have with students, and if you can couple that with a smaller group of students, the better the education product is going to be in the classroom, period," he said.
Koenig isn't proposing any BDRs related to education this session, but the former Churchill County School Board member of 12 years said education is his No. 1 priority.
Working under a new administration
The five freshmen aren't the only new kids in class. They're also going to work with a new governor and administration with a different political ideology.
During his first State of the State address, Republican Gov. Joe Lombardo outlined his education priorities for the session, many drawn straight from his campaign promises. He proposed putting $2 billion in additional education funding for the next biennium, up 22 percent from the two years prior.
He called for a repeal of sections of the 2019 "restorative justice" law, AB168, that critics said is limiting school officials from disciplining violent students. The two main teachers unions in the state have criticized the law.
La Rue Hatch said one flaw was there was no training on restorative practices included in the law. D'Silva said although the law was well-intended, designed to prevent students from being excessively disciplined for minor infractions, it's problematic to keep perpetually troublesome and violent students in their school communities. He said the law wasn't properly funded.
Lombardo also pledged $50 million in funding for Opportunity Scholarships, a program that provides financial assistance to certain students at private schools, giving businesses a tax break if they donate to the scholarships. He also proposed creating an Office of School Choice within the Nevada Department of Education "to ensure students and their parents have the information they need" to assess "every available option."
"Traditional public schools are not — and should not — be the only option," Lombardo said.
The four Democratic freshmen are opposed to taking funding from public schools to expand school choice. Koenig said though he is a Republican, he's also hesitant on school choice proposals that give money to families to send their children to private schools because if the voucher doesn't cover the full cost of attending such a school, it could cause low-income families to be left behind.
D'Silva said although he might not agree with everything Lombardo proposes on education, he hopes he and the rest of his party can find common ground with the governor.
"We have to work together," he said. "The hope is that we do something great for the people of the state."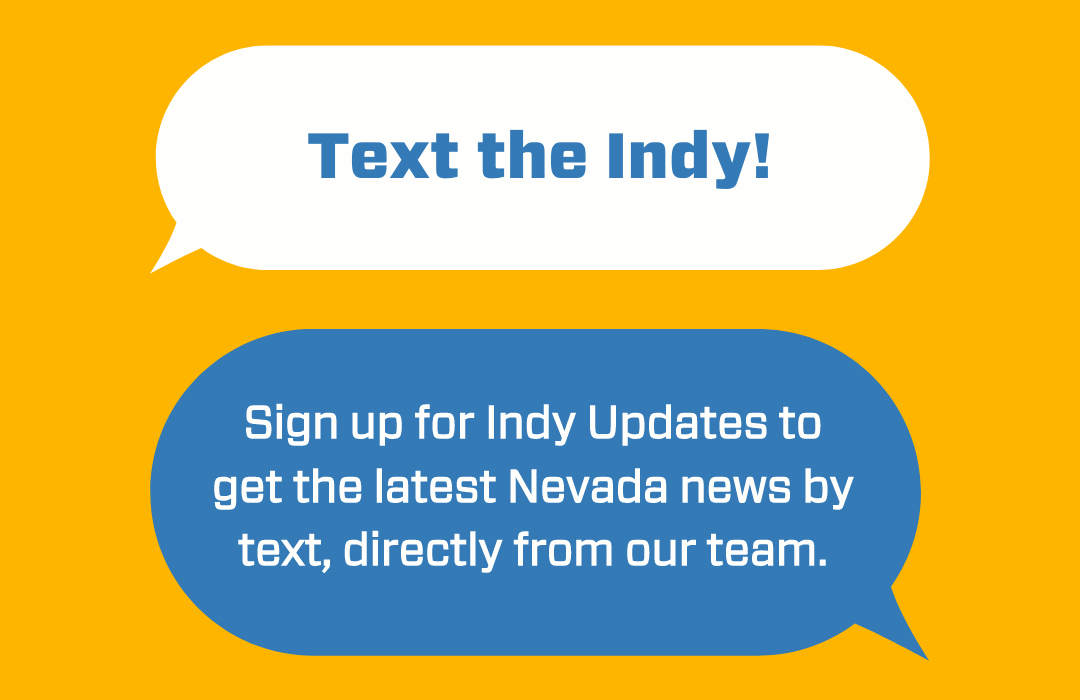 Featured Videos