IndyMatters: ACLU's Holly Welborn on death penalty, criminal justice and Marsy's Law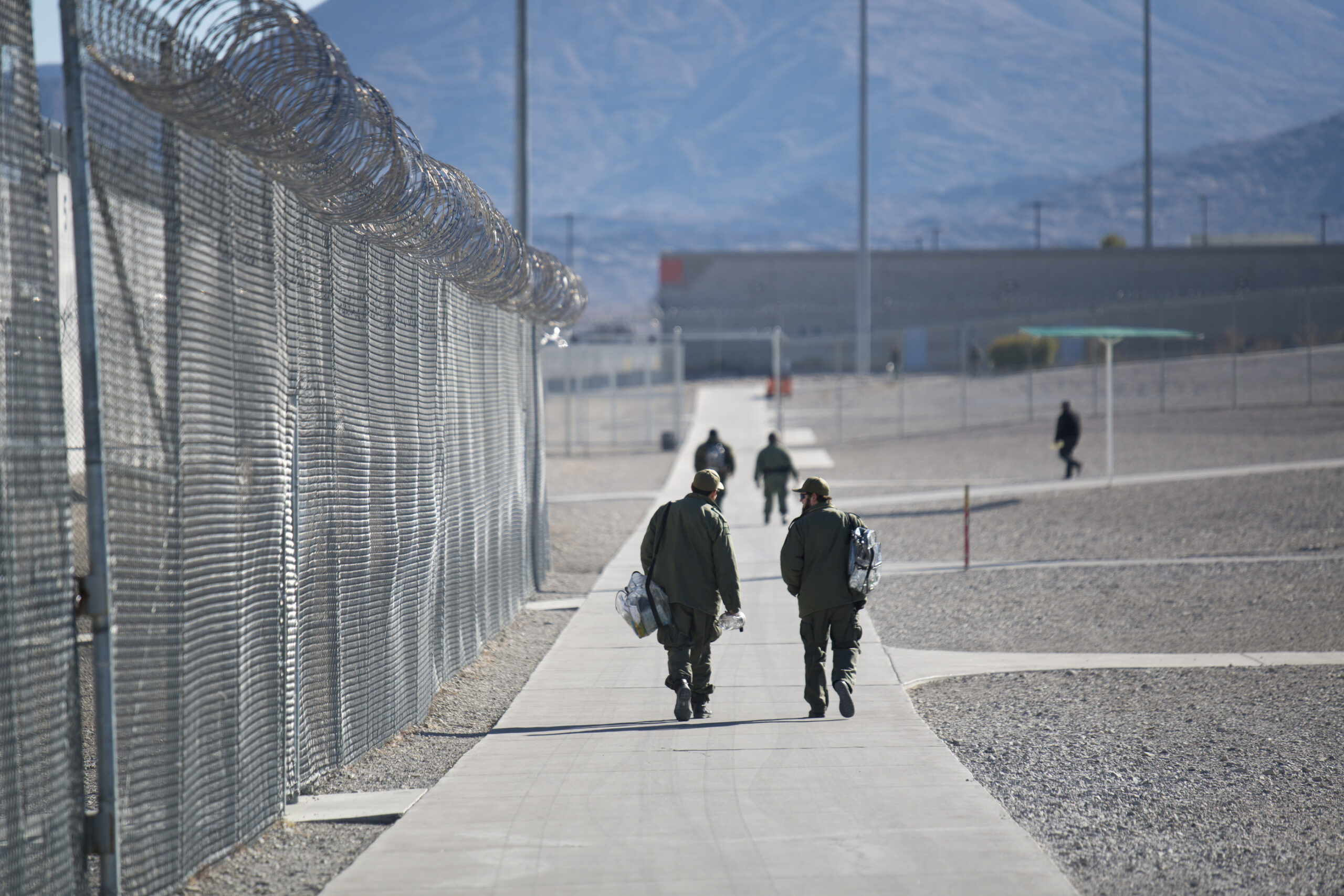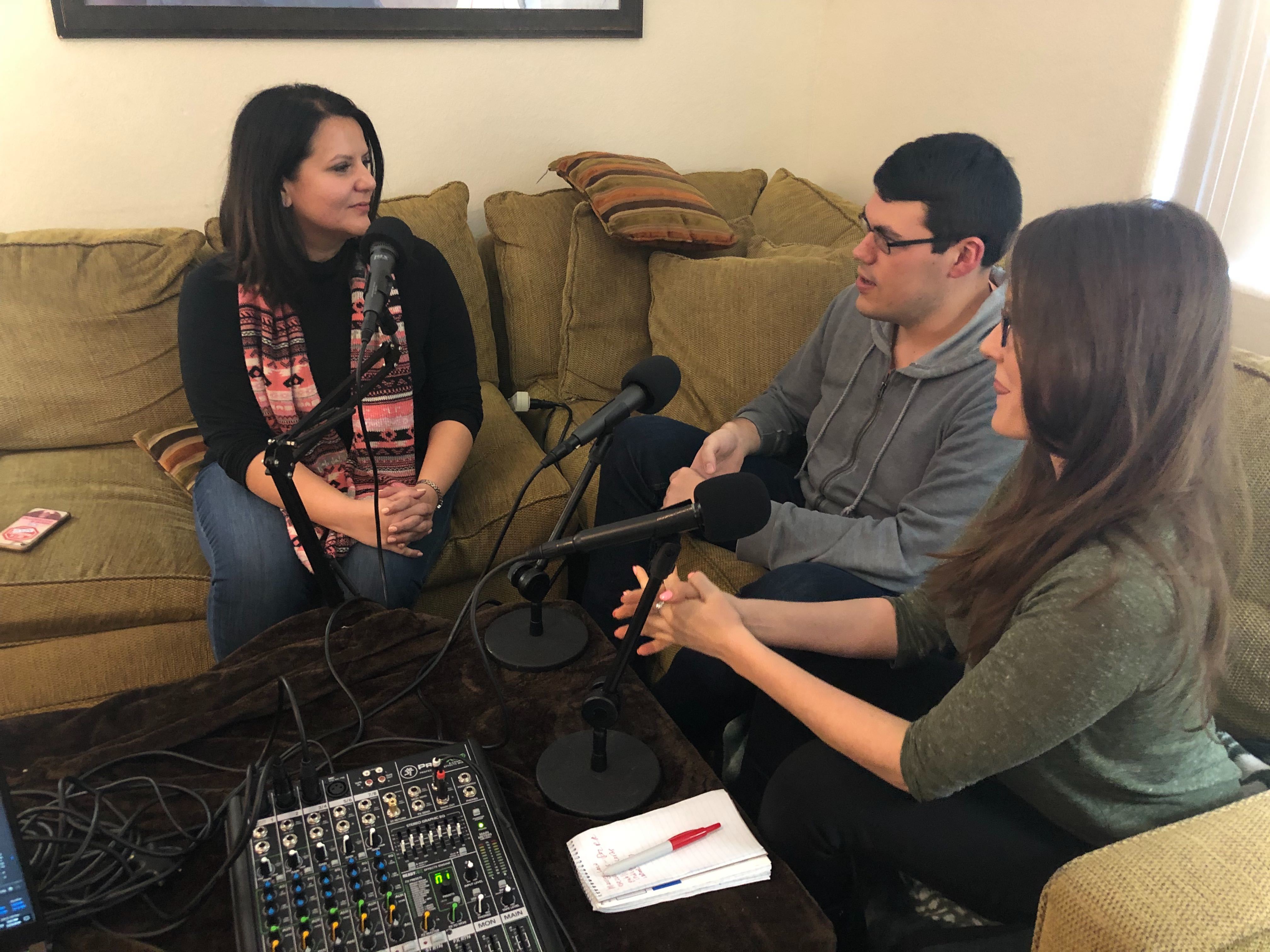 From banning private prisons to lowering sentences for burglary and parole violations, Nevada lawmakers can expect extensive discussions on how to amend the state's criminal justice system in the 2019 session.
One person poised to be at the center of the debate is Holly Welborn, policy director at the American Civil Liberties Union of Nevada and the civil liberties organization's primary voice at the table during the 120-day legislative session.
Welborn, who graduated from UNLV and worked on political campaigns prior to joining the ACLU, sat down with reporters from The Nevada Independent on Friday to discuss her organization's priorities for the upcoming session.
Death Penalty
Welborn and the ACLU of Nevada played a key role in opposing the execution of Scott Dozier last summer, filing numerous lawsuits and legal motions opposing the state's attempt to carry out the death sentence. Dozier, who was convicted of murdering two people in the early 2000s and had given up further appeals, died by suicide earlier this month.
Welborn said Dozier's suicide was a "terrible tragedy" and indicated problems inherent with the state's application of the death penalty.
"It should be clear what individuals would be facing if they are going to die at the hands of the state, but I think it more so shows what a broken system it is, that Mr. Dozier…the last month of his life was living in this obsession of wanting to end it and go through that process," she said. "I think it's time that we end the death penalty once and for all so that way people who are living in the Department of Corrections and living on death row serving a life sentence have something else to focus on and we can end this inhumane practice."
Welborn said at least two lawmakers — Democratic Assemblyman Ozzie Fumo and Democratic Sen. James Ohrenschall — had submitted bill draft requests outlawing use of the death penalty, and said she was heartened that Gov. Steve Sisolak came out in opposition to the death penalty during last week's IndyTalks event.
Welborn acknowledged that the procedural hurdles and difficulty in obtaining proper lethal injection drugs left the state with a "de facto moratorium" on the death penalty, but said that shouldn't stop the state from acting to get rid of it in the upcoming legislative session.
"If they can't find the pharmaceuticals, I'm sure they're not going to be able to proceed with executions in the state," she said. "Now, I don't think that there is any kind of drive for pharmaceutical companies to change their position on that, but there's always that possibility, so I think we have to proceed with the fact that either the death penalty is still alive here in the state of Nevada and there are interests that want to proceed with executions and people want to see that happen. So I think that repeal is the track that we need to be on."
Criminal Justice Reform
Welborn said the ACLU was preparing to push for a slew of changes to the state's criminal justice system, boosted by Sisolak's public promises to end cash bail, banning private prisons and expunging convictions for marijuana-related offenses.
Welborn said that the ACLU was prepared to advocate for bills implementing the 25 recommendations made by the Boston-based Crime and Justice Institute and approved earlier this month by an interim panel of lawmakers and criminal justice leaders, estimated to save the state up to $640 million over a decade in prison costs.
But Welborn said despite agreements with law enforcement in the interim to update things like Nevada's definition of burglary and drug possession, lawmakers and others became skittish over recidivism proposals.
"There were about 13 offenses that myself and the District Attorney's Association agreed should probably be reclassified, but then once it gets to the session, there's the complete breakdown because people are so apprehensive to just try it," she said. "Other jurisdictions have made changes and they've had success and the prison rate has dropped without impacting public safety. So I think it's time that we finally have the data to work with to move that through."
Welborn said she was "encouraged" that Sisolak pledged to end cash bail during his IndyTalks appearance and was working with Fumo on a bill to reform bail practices, including changing pre-release risk assessment criteria.
Welborn said she anticipated a more conciliatory relationship between the ACLU and Democratic Attorney General Aaron Ford and Sisolak than their Republican predecessors, but said the organization had no plans to change its approach regardless of the party or individuals in power.
"The nature of the relationship will always be adversarial," she said. "That's what we do. We are a government watchdog organization. We are going to constantly file lawsuits and advocate for prisoners, et cetera, whose rights are violated on a regular basis no matter who is in power. That's just the way that it is, but we're looking forward to that open and transparent relationship to really solve these issues."
Marsy's Law
The Nevada ACLU was one of the few organizations statewide to oppose Question 1 — or Marsy's Law — on the 2018 ballot.
Approved with nearly 60 percent of the vote, the ballot measure implements a long list of crime victim protections into the state Constitution, but state agencies have indicated the measure will have unknown costs because it will prioritize restitution payments to victims and reduce the chances that governmental entities can collect fees to maintain their programming.
Welborn said changing restitution requirements could prevent people from completing speciality drug courts and other fee-based aspects of the state's criminal justice system, or could keep people otherwise eligible for parole or probation behind bars for longer if there are delays in notifying victims or court proceedings.
"We can try to fight for court opinions on that to interpret what this very big, broad law means, but it's going to be a long fight to overcome the consequence of Marsy's Law," she said.
Indigent defense
Last year, the ACLU filed a lawsuit against the state of Nevada over its public defender system, alleging the system was so inefficient and threadbare it violated defendants' constitutional rights to an attorney.
For the most part, Nevada's lightly populated rural counties contract out to private attorneys to represent people who cannot afford their own legal representation, but studies — including a state-backed Sixth Amendment Center study in August — found major issues with rural indigent defense representation.
"That's exactly what was happening, a very different result in one county versus another county because there's not standards in place," Welborn said. "There aren't caseload standards in place. There isn't the ability for an attorney in a lot of counties to be reimbursed for any costs that are associated, so that drives down the level of the quality of the representation that a client is getting."
Welborn said the ACLU's lawsuit against the state was still proceeding, but wanted to push for additional state funding toward rural indigent defense in the upcoming legislative session. She said Sisolak's proposal to create a statewide office of indigent defense was a "step in the right direction," but wanted to see the state commit to shouldering more of the burden in paying for rural public defense.
"We're still moving forward because there are major deficiencies and we need to make sure that we're holding the state accountable," she said,
Transparency
The ACLU is joining a coalition of media organizations and nonprofits seeking an overhaul of the state's public records system ahead of the next legislative session. Similar to a stalled proposal championed by the group in 2017, Welborn said the coalition wants to refine public records law, including making electronic records the default and managing high fees associated with some requests for public information.
"It really is kind of against the spirit and intent of the public records law to charge somebody that because no one will be able to pay that fee to access it," she said.
Welborn said the bill is being introduced by Democratic Sen. David Parks and won't include a provision from the 2017 version requiring state lawmakers to comply with public records law, but said the organization still believes that it's "an important conversation to keep engaging in."
The Nevada Independent is raising $200,000 by Dec. 31 to support coverage of the 2024 election.
Tax-deductible donations from readers like you fund this critical work.
If you give today,your donation will be matched dollar-for-dollar.
Give + Get Matched
Featured Videos