Laxalt calls for special session on ICE agreement, in spite of proposal's bleak chances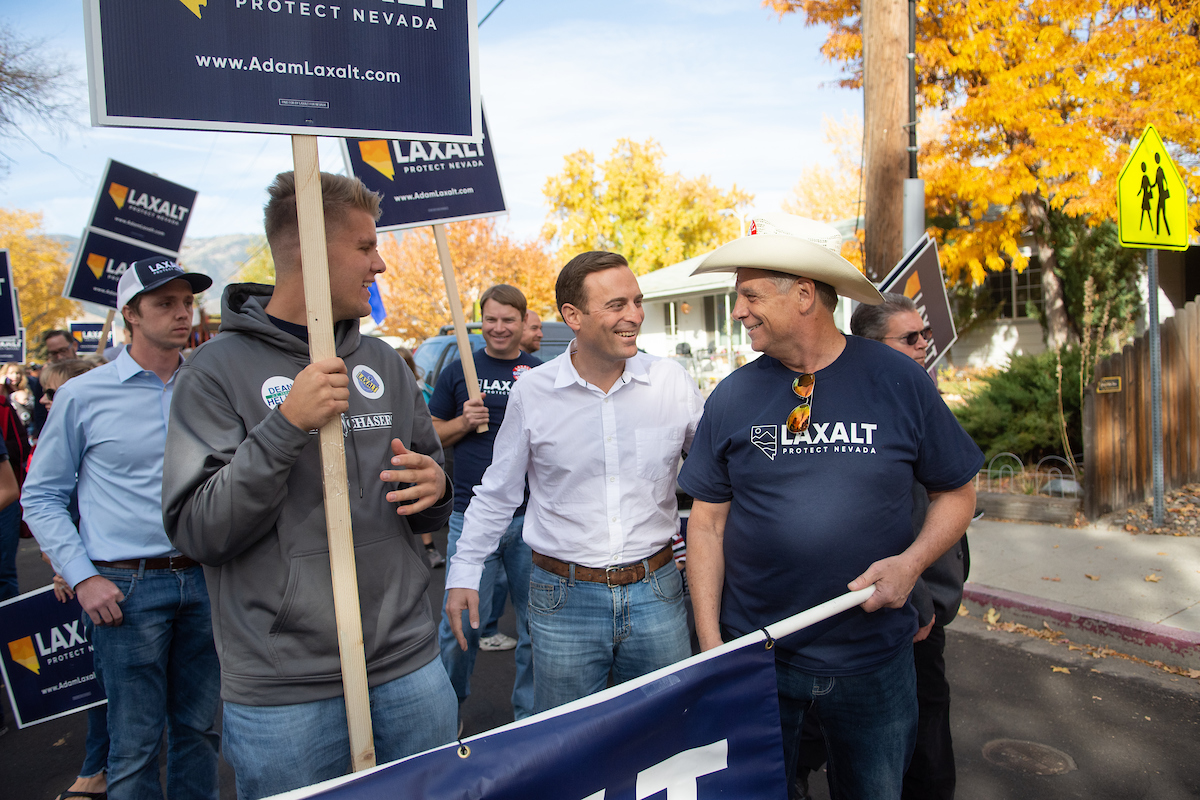 A political action committee led by Republican former Attorney General Adam Laxalt is calling for a special session of the Legislature to facilitate more cooperation between law enforcement and ICE — although it's all but certain to fall on deaf ears among the Democrats who hold the keys to making that happen.

The campaign started after the Las Vegas Metropolitan Police Department withdrew in October from its controversial 287(g) partnership with ICE, citing a decision from a California-based federal judge that so-called "detainers" are unconstitutional unless a state has a law specifically allowing local police to make civil immigration arrests. Metro's decision means the agency will no longer hold people behind bars for longer than the person would otherwise stay in jail for underlying charges in order to give ICE a window to pick them up to start deportation proceedings.

The Morning in Nevada PAC, which puts on Laxalt's annual Basque Fry political fundraiser, has set up a website decrying "sanctuary" policies and urging supporters to contact lawmakers and ask them to "pass a law allowing Metro to once again participate in the ICE program."

"This represents a serious threat to the safety of our citizens," says the PAC's website NotInNevada.com, which uses one of Laxalt's rallying cries from his 2018 gubernatorial campaign — that Nevada is becoming like California. "Our law enforcement personnel MUST have the tools necessary to keep our neighborhoods safe from dangerous criminals."

Gov. Steve Sisolak, Assembly Speaker Jason Frierson and Senate Majority Leader Nicole Cannizzaro did not respond to questions about whether they are open to the idea of convening lawmakers a year before their regularly scheduled 120-day session to work on the matter. But Democratic Sen. Yvanna Cancela, who has introduced legislation on the 287(g) topic in the past, called the push divisive and noted voters "rejected this brand of politics in 2018."

"Laxalt's campaign is political pandering at its worst — mistruths and fear mongering for clickbait to build political contact lists," she said in a text message. "The reality is our Sheriff made a sound decision based on a court ruling. I trust his judgment and leadership and so should Adam Laxalt."

The campaign's odds look bleak — special sessions can only be called by the governor, or if two-thirds of the Legislature signs on to the idea; Sisolak and almost two-thirds of lawmakers are Democrats. In the past five years, special sessions have only come about because of time-sensitive business deals to lure Tesla, carmaker Faraday Future and the Raiders to Nevada.

The campaign, however, could have plenty of side benefits for the conservative PAC. Visitors to the site are asked to share their names and email addresses, which could help the PAC market to them in the future, and are also asked to donate directly to Morning in Nevada.

Officials with Morning in Nevada didn't answer a question about how donations to the PAC might spur a special session, but they did say they're getting good reactions.

"Predictably, there has been an enormous response to our Morning in Nevada PAC's effort on this issue, from ordinary citizens all across our state, who want their elected leaders to treat this issue seriously as a public safety concern, rather than a liberal litmus test," Laxalt said in a statement to The Nevada Independent. "We are requesting a special session because it appears to be the only remedy to the decision announced by Las Vegas Metro."

Rural counties sticking with 287(g)

The 287(g) issue is politically dicey, with even Democrats hesitating to take significant action against the program during the legislative session. Morning in Nevada, which spearheaded a campaign during the 2019 session to paint bills as "sanctuary" measures that would release dangerous criminals onto the streets, has taken credit for the demise of certain immigration legislation.

Metro's decision came only after the ACLU of Nevada sent the agency a letter asking whether it would drop the practice of detainers in light of the court decision classifying such a practice as a new arrest under the Constitution's Fourth Amendment. The City of Las Vegas has followed suit, but the two other jurisdictions in Nevada with 287(g) agreements — rural Nye and Lyon counties — have declined.

"I have consulted with the Lyon County District Attorney, and he has advised that federal law permits local law enforcement officers to assist in federal immigration enforcement in certain circumstances," Lyon County Sheriff Frank Hunewill told the ACLU in a letter. "The Lyon County Sheriff's Office will continue Lyon County Sheriff's Office participation in the 287(g) agreement with the U.S. Immigration and Customs Enforcement."

Nye County District Attorney Christopher Arabia took a similar tack.

"Based upon information provided to me by the Nye County Sheriff's Office it is my opinion that there is no issue concerning the Gonzalez v. Immigration and Customs Enforcement decision," he told the ACLU.

Sherrie Royster, the legal director of the ACLU of Nevada, said she wasn't shocked that the rural jurisdictions responded that way to her claims that their practices are unlawful. She said she'd like to understand more about why they believe the court ruling does not apply to them, and the extent of their work under 287(g), although she said legal action isn't off the table for sometime in the future.

"I always like to try to have a conversation," she said in an interview. "If they're really open to determining what's best for the community, I think those are questions we have to have."

Republican Andy Matthews, who has been involved in Laxalt's PAC and is now running for Assembly in Las Vegas' swingy District 37 against Democratic incumbent Shea Backus, has committed to introducing a bill addressing the underlying issue if he's elected. Asked about the bill's long odds in what is expected once again to be a heavily Democratic Assembly, Matthews said there would be value in bringing forth the legislation if only to get lawmakers on the record on the issue.

"I also hear a lot of frustration that there hasn't been any leadership from our politicians on this," Matthews said. "This is the problem that has been allowed to fester in a lot of ways."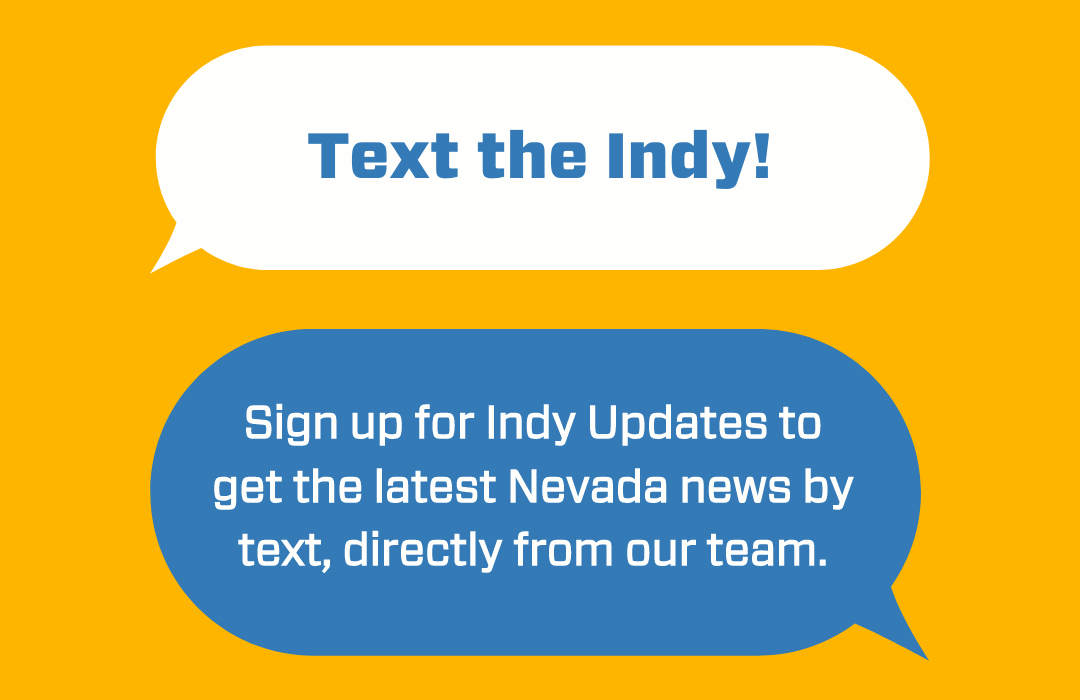 Featured Videos
Comment Policy (updated 4/20/2021): Please keep your comments civil. We reserve the right to delete comments or ban users who engage in personal attacks, use an excess of profanity, make verifiably false statements or are otherwise nasty. Comments that contain links must be approved by admin.