Metro suspending controversial 287(g) collaboration with ICE; federal agency says public safety will be compromised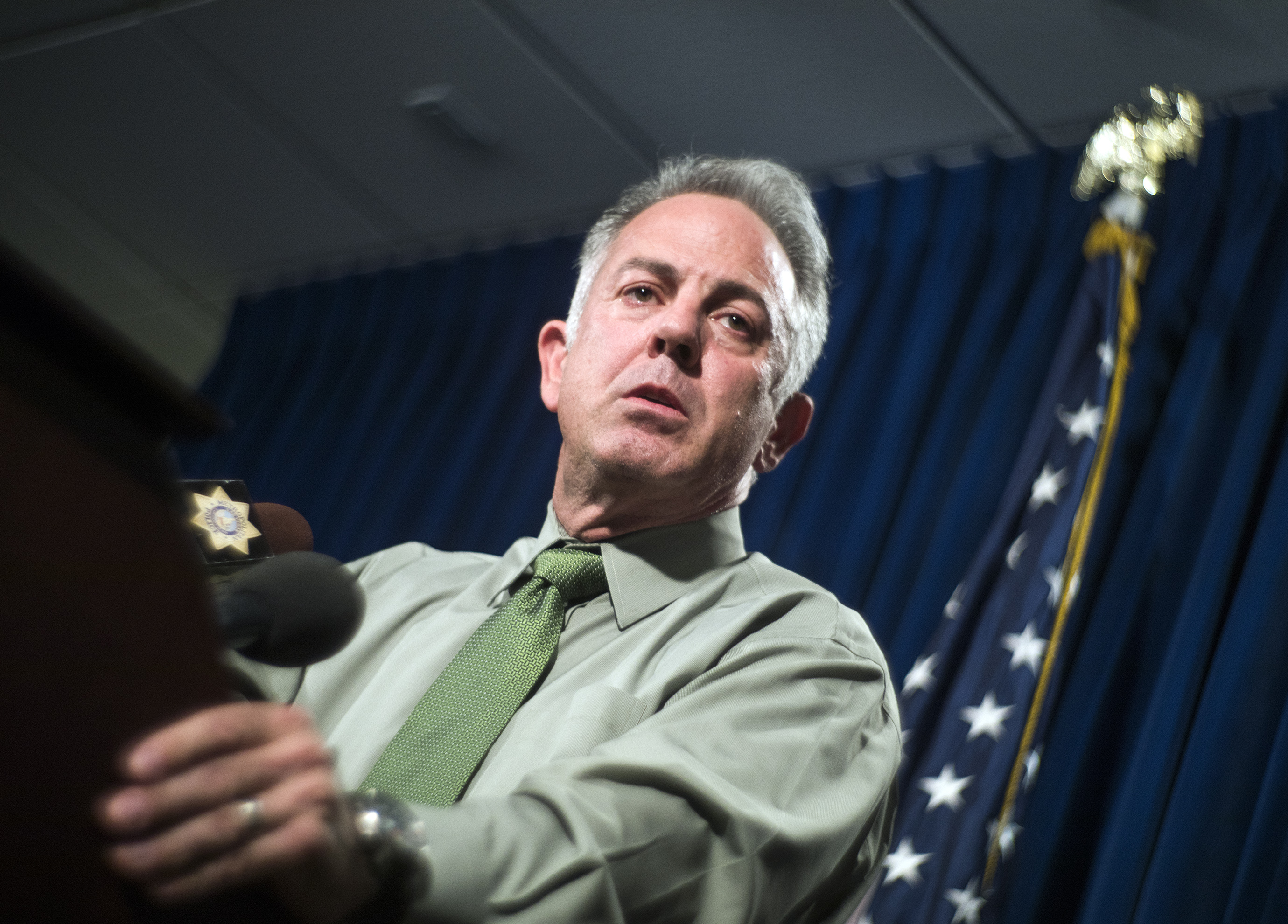 The Las Vegas Metropolitan Police Department is suspending its controversial partnership with federal immigration enforcement officials in light of a recent court decision and questions about whether the collaboration leads to unconstitutional, warrantless arrests.

The news about the so-called 287(g) partnership came Wednesday, two days before a deadline the ACLU of Nevada set for Metro to state whether it would continue to honor "detainers." Detainers are requests from ICE to local jails to keep people behind bars for longer than they would on underlying local charges so that immigration agents have a chance to pick them up and transfer them to immigration detention.

Metro noted the court decision is likely to be appealed and that the agency will "continue to work with ICE at the Clark County Detention Center in removing persons without legal status who have committed violent crimes."

"I am optimistic that this change will not hinder LVMPD's ability to fight violent crime," Sheriff Joseph Lombardo said in a statement. "While the ruling can be seen as a setback, I am determined that through cooperation with our federal partners the goal of removing the worst of the worst can still be accomplished."

The U.S. District Court for the Central District of California ruled Sept. 27 that ICE detainers violate the Fourth Amendment's requirement that arrests must be made with a judicial warrant and probable cause. 
Dana L. Fishburn, the deputy field officer for ICE in Las Vegas, said Thursday that the move by Metro will compromise public safety.
"Public safety is best served when law enforcement agencies collaborate to the greatest extent possible to keep local communities secure," Fishburn said in a statement. "Clark County's decision to suspend its 287g program will only benefit criminals, and this decision will make Clark County residents less safe. Recent California legislation regarding detainers is irrelevant, and is an excuse to justify a decision that will impact the safety of our communities here in Nevada."
"When LVMPD continues to maintain custody of an individual solely on the basis of an ICE detainer, this act constitutes a new 'arrest' under the Fourth Amendment of the U.S. Constitution," ACLU of Nevada Legal Director Sherrie Royster wrote in the letter Oct. 11.
The ruling imposes a "permanent injunction enjoining ICE from issuing detainers to state and local law enforcement agencies in states where there is no explicit state statute authorizing civil immigration arrests on detainers," the ACLU said.
The injunction prohibits any detainers sent from the Central District of California — which includes several major Southern California counties including Los Angeles and Orange — to any state without a state statute authorizing arrests for civil immigration. Nevada does not currently have a state law authorizing civil immigration arrests, the letter said.
"LVMPD has analyzed the Court's decision and concluded that it will no longer honor Federal immigration detainers for civil immigration violations," Metro said in its statement. "This decision also affects LVMPD's jail-based Memorandum of Agreement with ICE (287(g)). On October 22, 2019, LVMPD gave notice to ICE that it was suspending the Agreement."
The city of Las Vegas also is "suspending its 287(g) agreement with ICE and will not be honoring immigration detainers because of (the) California court ruling," a city spokesman said Thursday.
ICE has defended the 287(g) program — which involves Metro officers with special training who work within the jail to perform some of the functions of ICE agents — as a way to ensure people who are in the country illegally are transferred to federal custody in a safe and controlled environment. They also say it's a way to get violent felons and people who have been previously deported off of the streets.
Decision-makers have shied away from abandoning 287(g) out of concern that the federal government would label Nevada a "sanctuary" state and that designation could jeopardize federal funding.
Opponents of 287(g) have raised concerns about the transparency of the program, pointing out that Metro does not release details about who is detained and what triggered arrests. Although Lombardo has said that people would not be deported when arrested for traffic violations and other minor offenses, incidents including the launch of deportation proceedings for a woman arrested after selling souvenirs on the Las Vegas Strip raise questions about the whether that stated policy is being enforced.
A bill that would have required police to disclose the underlying offenses that led people into the deportation pipeline through 287(g) was gutted in the legislative session to remove those provisions.
Metro has previously declined to release information about the underlying offenses in response to a Nevada Independent records request, citing federal code. Clark County commissioners — who fund and oversee the jail — have struggled to get information about the program, and have raised the prospect of withholding funding from the police in the future if answers aren't forthcoming.
"As we speak, ICE agents are out raiding people's houses. ICE agents are holding people in cages at the direction of, frankly, a president who has weaponized an organization," said Commissioner Justin Jones said in July. "And Metro has decided to re-up with ICE in that regard, and I have issues with that."
Reactions

Royster said the response at the ACLU — where leaders have long argued immigration detainers are unconstitutional — was enthusiastic.

"When it came out we were all ecstatic here in the office," Royster said. "We've tried to encourage them to do it. They just didn't see it that way. We're happy that they made the right decision."

She said the idea that the program was stopping the "worst of the worst" was a "pretext" and that law enforcement already has the tools to keep violent offenders off the streets — the same ones used to keep violent U.S. citizens off the streets.

"My thing is [Metro] does not need the additional assistance," she said.

Democratic Attorney General Aaron Ford issued a statement in support of Metro's decision to withdraw from the collaboration.

"I support Sheriff Lombardo's decision to withdraw their 287g contract," he said. "Building a culture of trust with our diverse immigrant community is imperative so every Nevadan — regardless of their immigration status — can come forward as victims and witnesses of crimes without fear of punishment and so that law enforcement can continue to build a strong bond with every member of our community."

Ford cited a 1983 opinion from then-Attorney General Brian McKay that urged caution when local authorities enforce federal immigration law.

"The power of Nevada peace officers to arrest for violations of immigration law should be cautiously exercised because there is no dispositive federal position or applicable Nevada decisional law concerning this subject," McKay wrote in the opinion. "Specifically, a state or local law enforcement officer should not detain or arrest a person absent probable cause to suspect state criminal activity solely on the basis that this individual might be a deportable alien."
This story was updated at 2:30 p.m. on 10/23/19 to add comment from Aaron Ford, Sherrie Royster.
This story was updated again at 2:10 p.m. on 10/24/19 with reaction from ICE and the City of Las Vegas.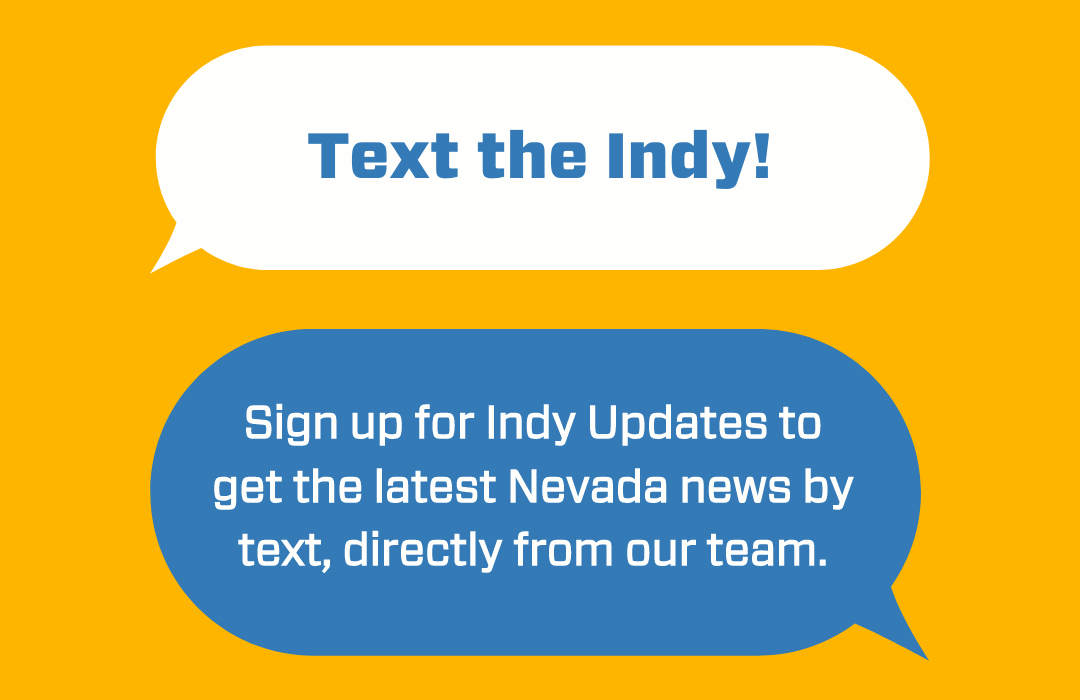 Featured Videos