ICE, Metro police extend 287(g) agreement for another year with no changes, over objections of immigrant advocates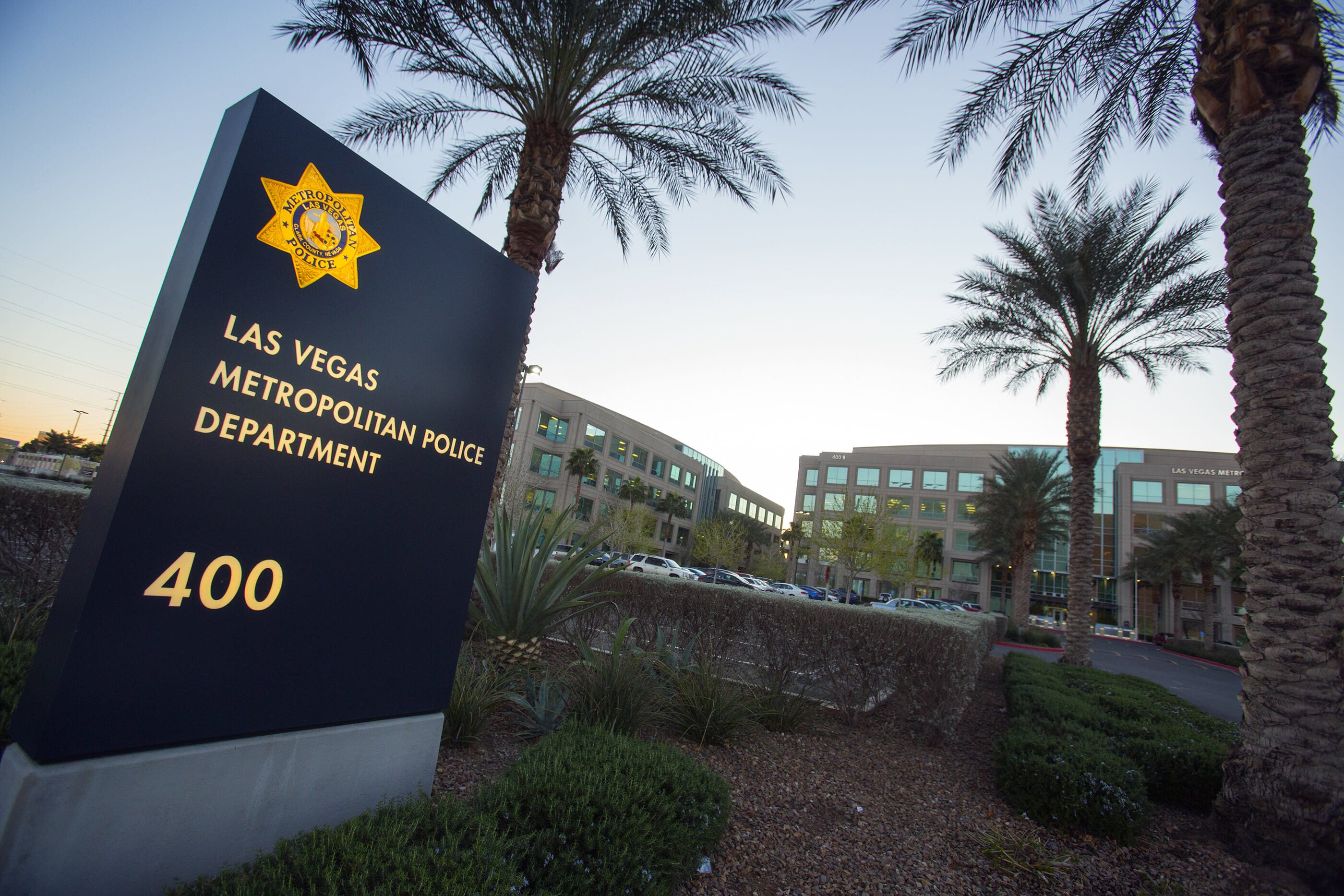 U.S. Immigration and Customs Enforcement (ICE) says it has extended a controversial 287(g) partnership with the Las Vegas Metropolitan Police Department for another year, and has not made any changes to the current agreement.
ICE spokeswoman Paige Hughes confirmed the renewal yesterday. The agreement involves ICE training local police officers to carry out some of the duties of immigration officers within jails, including screening people who are booked in the jail and flagging people who are in the country illegally for deportation. 
"The relationship between U. S. Immigration and Customs Enforcement and Las Vegas Metropolitan Police Department is an indispensable component of promoting public safety and security in our community," ICE said in an emailed statement to The Nevada Independent. "ICE's 287(g) program is one of the tools ICE uses to improve public safety by removing from the streets criminal aliens who are notorious for targeting victims in their own immigrant communities."
Immigrant advocates in Nevada and elsewhere in the country have called for an end to the agreements when they expire June 30, arguing that they expend local resources on federal priorities, erode trust between immigrant communities and local law enforcement and trigger deportation proceedings against people with low-level offenses. In addition to unsuccessful efforts to bring more transparency into the 287(g) process through bills in the Legislature, advocates say they have been reaching out to county commissioners who approve Metro's budget and trying to schedule meetings with Sheriff Joe Lombardo to raise their concerns.
"It's very disappointing because we know that the immigrant community is under a threat right now by this administration … and now we have a sheriff that is not willing to stand up to that," Erika Castro, head of the Nevada Immigrant Coalition, said in an interview on Thursday. "It's become clear that they don't want to work with us and that they're actively withholding information at a time when the community is very fearful and worried about what law enforcement is doing in collaboration with ICE." 
A Metro spokeswoman confirmed the renewal on Thursday and said the signed agreement would be publicly released soon. Among other things, the agreement specifically states that Metro must have prior approval from ICE for releasing information about the agreement to the media; Metro has previously denied records requests for details such as how many people referred to ICE had been booked into jail solely on the basis of a traffic offense.
Michael Kagan, a law professor and director of UNLV's Immigration Clinic, said the renewal of the agreement in its existing form leaves questions about whether the sheriff will be fulfilling promises not to turn people over to ICE if their worst offense is a misdemeanor that isn't domestic violence or a DUI.
"My concern is that Sheriff Lombardo made promises about limitations on cooperation with ICE ... But the operating procedures that have been made public don't have these limitations. And we have seen cases where Metro has turned people over to ICE after very minor arrests," he said. "A revised 287g agreement might have been a place where the Sheriff's promises could have been made real."
Critics include the ACLU of Nevada, which says Metro has briefed them about the program and they understand where the agency is coming from, but they fundamentally disagree with it and believe the system of "detainers" that are issued through the program is unconstitutional.
"If there is some benefit we're deriving from the program, we would like to know what that is, because we see it as only helping the federal government," Tod Story, executive director of the ACLU of Nevada, said in an interview. "There's no legal obligation for Metro to participate in the program. We'd like to see them stop participating in the program."
Bliss Requa-Trautz of the Arriba Las Vegas Workers Center, which has urged the end of the collaboration, noted that the agency can still pull out of the agreement even though they have renewed it.
"The renewal of the 287(g) comes at a time where, across the country, we are facing these truly awful images of children in cages, families dying while waiting in line for asylum, of concentration camps," she said. "And we have to ask ourselves, what does this mean that the sheriff is choosing to renew this agreement at such a polemical time?"
In spite of her opposition to the agreement overall, immigrant advocate Astrid Silva of DREAM Big Nevada said she does advise immigrants to go to the police if they have been a victim of crime or have something to report. She said immigrants should not shy away from working with police because of 287(g), but should take precautions to avoid any arrest that would land them in jail and put them in contact with the program. 
ICE said that as of May 2019, it has 287(g) agreements with 80 law enforcement agencies in 21 states.
Updated at 3:45 p.m. to add comment from Bliss Requa-Trautz and at 4:45 p.m. to add comment from Professor Michael Kagan.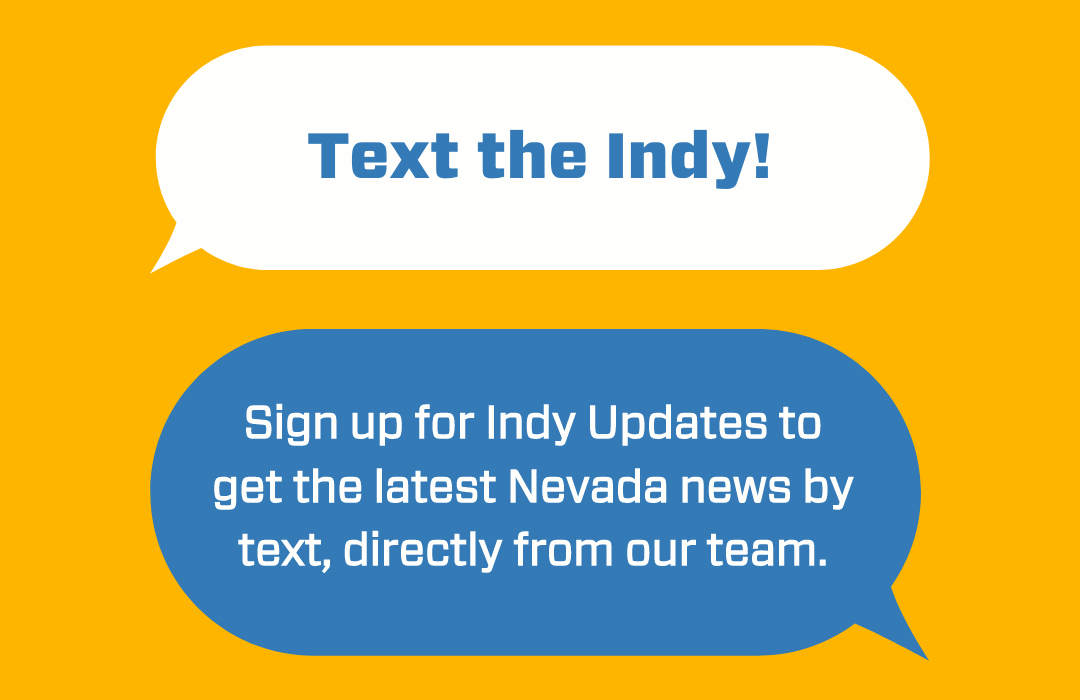 Featured Videos
Comment Policy (updated 4/20/2021): Please keep your comments civil. We reserve the right to delete comments or ban users who engage in personal attacks, use an excess of profanity, make verifiably false statements or are otherwise nasty. Comments that contain links must be approved by admin.