Woman faces deportation after arrest for selling souvenirs on Strip without a license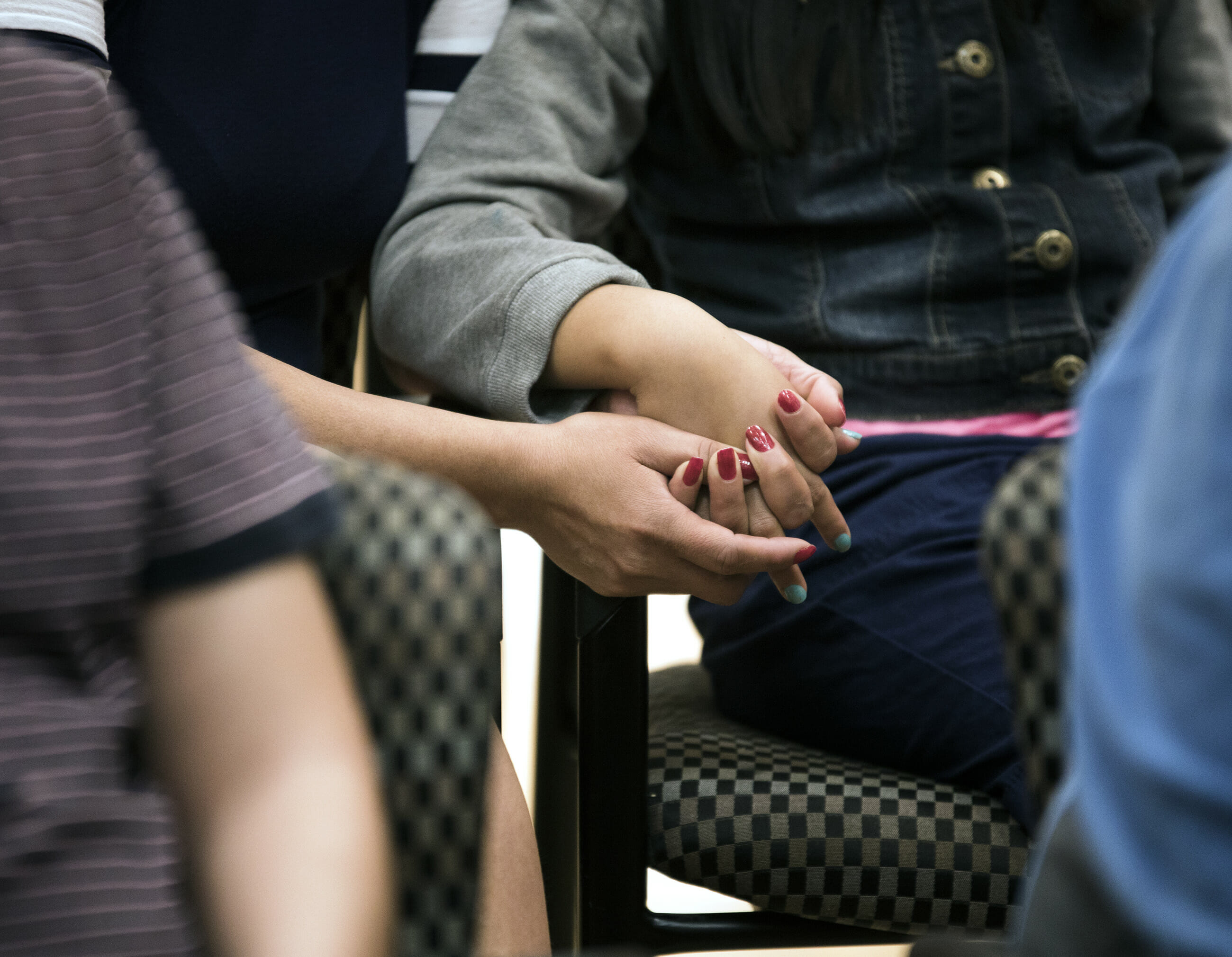 A woman is facing deportation after she was arrested and booked at the Clark County Detention Center for selling souvenirs on the Las Vegas Strip on Cinco de Mayo weekend.
The 54-year-old Los Angeles woman, who asked to be identified by the pseudonym Elsa Colores, spent three days behind bars — first at the detention center and then at an ICE-run facility in Pahrump — before being released on $2,500 bail. She's now awaiting court date set for July 9 in Las Vegas.
"The police should be more sensitive because we're not all criminals," Colores said in a recent phone interview in Spanish.
Although the Las Vegas Metropolitan Police Department has declined to release documents showing specifics about its cooperation with ICE, and lawmakers gutted a bill on Friday that would have required more reporting about the frequency of deportation referrals stemming from low-level crimes, the case offers insight into how the collaboration is playing out on the ground. It comes a few months after Las Vegas Sheriff Joe Lombardo said he was changing policy and directing his staff not to to put immigration detainers on people if they only have minor traffic bench warrants.
Police have framed the policy change as a way to foster trust with immigrants who make up a large portion of the community. Critics, however, have questioned whether there has been any real change in practices that catch immigrants with only low-level issues, and the lack of records makes it difficult to tell.
Colores, who is from Mexico City, said that she has a sister who lives in the country. She said she would come and go from the U.S. on a tourist visa.
While she was in Mexico and six months pregnant, Colores said her partner physically abused her and threatened to kill her. She said she wanted to stay in the U.S. to protect her unborn child — a daughter who was born in the U.S. and is now 12 years old. Department of Homeland Security records indicate she overstayed a short-term visa that expired in 2012.
Colores said she works as a street vendor to support her daughter and save up money for college. She had come to Las Vegas for the weekend of the big boxing match between Saul "Canelo" Alvarez and Daniel Jacobs, a major tourist draw.
About two to three hours after she started selling the items on May 4, police arrested her for "conducting business on a public right of way," a violation of Clark County code. The violation is a misdemeanor, although the code says it may be dispatched with either a ticket and a fine or an arrest.
Metro police spokesman Aden Ocampo Gomez said police chose to arrest her because she was walking away when she saw officers. Authorities don't want people who are selling goods illegally to be sent on their way and then just set up shop again a little down the road, he said.
Colores was taken to the Clark County Detention Center, where her personal possessions were confiscated, and where she said she was treated "like a criminal." During the booking process, according to Ocampo Gomez, police noticed that ICE had flagged Colores' record in February 2018 to note that she had overstayed her visa and was preemptively requesting an immigration hold if law enforcement came in contact with her.
Asked about how detaining Colores, who does not have a record of violence, aligns with Lombardo's policy, Ocampo Gomez noted that it wasn't police who placed the detainer on her but rather ICE that had asked ahead of time for the hold.
Bliss Requa-Trautz, head of the Arriba Las Vegas Workers Center that advocates for immigrants' rights, questioned how the case fits with the spirit of Lombardo's policy.
"There's issuing detainers, and then there's detainer compliance," she said. "And [the sheriff's] public comments say that he is not holding folks on detainers for low-level, non-violent misdemeanors."
On May 7, Colores was taken to an ICE detention center in Pahrump and then released after posting bail. She now awaits her summer court date.
"An immigration judge will determine if she has legal basis to remain in the United States," an ICE spokeswoman said.
Requa-Trautz said the fact that a minor violation like selling souvenirs ended in an arrest and booking raises questions about whether officers are applying the law more stridently to people who appear to be undocumented immigrants.
"It should've just been a ticket," she said. "It seems like it certainly is a matter of discretion and what was the rationale between who was ticketed and who was arrested? And that does, at face value, seem to be profiling."
IndyFest is proudly sponsored by:
Comment Policy (updated 4/20/2021): Please keep your comments civil. We reserve the right to delete comments or ban users who engage in personal attacks, use an excess of profanity, make verifiably false statements or are otherwise nasty. Comments that contain links must be approved by admin.