Legislature's 'Christmas tree' bills would give $110M to 70-plus community service organizations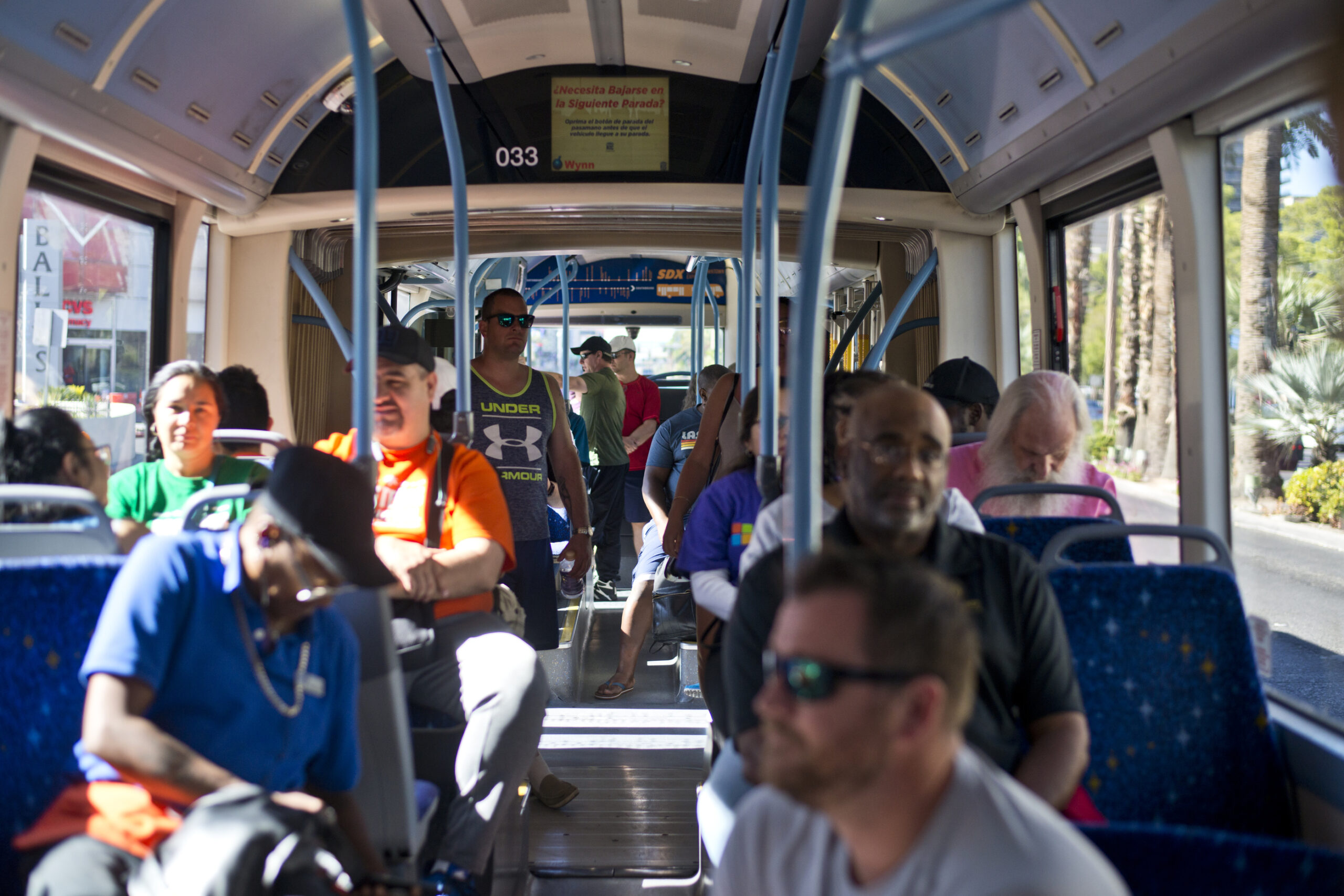 On the last day of the regular legislative session, state lawmakers passed what are known as "Christmas tree" bills.
The two bills — SB341 and AB525 — appropriated a substantial amount of money from the state general fund to more than 70 nonprofits and government agencies — ranging from food banks to homeless services to community theaters.
The appropriations, yet to be approved by Gov. Joe Lombardo, amount to more than $110 million between the two bills.
Opponents of the Christmas tree bills use another name: "pork bills." During the brief June 6 special session, Senate Minority Leader Heidi Seevers Gansert (R-Reno) explained that her caucus voted against a major budget bill in the regular session because Democrats refused to add the Republican-supported $75 million in appropriations for charter school teacher pay and other education proposals, while handing out millions of dollars in the Christmas tree bills.
"The irony is we've seen pork bills [with] more bacon and lard tucked in those bills than you can find in a Farmer John packing plant," she said.
Among the biggest recipients are the Culinary Academy of Las Vegas ($25 million total), the Regional Transportation Commission of Southern Nevada ($5 million), and $5 million for the development of an art museum in Las Vegas. Under both bills, recipients are required to report back to lawmakers how their money was spent.
Here's a look at highlights from the bills, and check below for a full spreadsheet on beneficiaries. Have a question about the bills or more information on an appropriation? Email [email protected].
SB341/AB525 Expenditure Tracker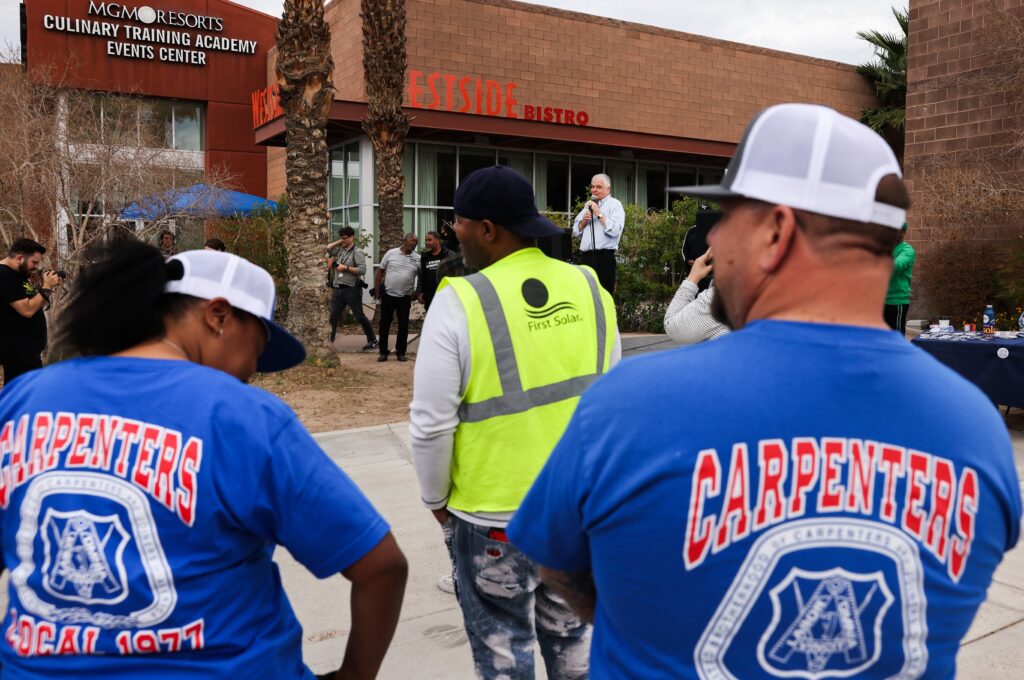 A Culinary Union win after disappointing session
The Culinary Academy of Las Vegas, which provides training to thousands of students per year in hospitality work and language skills, will receive a total of $25 million from the two Christmas tree bills. A capital improvement project will get $21 million and the remaining $4 million is earmarked for an outreach campaign to enroll new students.
Democratic legislative leaders added in language to the state's Capital Improvement Project budget (which typically deals with public works) to allocate $25 million to the union in the event that Lombardo vetoes the two Christmas tree bills — part of the handshake agreement made between the governor and legislative Democrats to close down the session.
Chloe Gersten, the executive director of marketing and communications for the Culinary Academy, told The Nevada Independent that the funds will be used for "new construction and remodeling existing space on our campus in the Historic Westside neighborhood of North Las Vegas."
"In addition, funds will be used to conduct a targeted outreach campaign and provide comprehensive, in-house support to ensure students secure placement into quality, family-sustaining jobs," she wrote in an email.
The Culinary Academy is a partnership between resorts and the powerful Culinary Union Local 226. The union has played a key role in getting Nevada Democrats elected.
Several Culinary Union-backed bills died this session, including SB426, which sought to impose statewide rent control. A COVID-era daily room cleaning law, which the union advocated for, also met its end this session when Lombardo signed SB441.
Vegas art museum project gets new life
After decades of failed efforts, Las Vegas remains the largest metro area in the U.S. without an accredited art museum. The most recent effort, which would have expanded Reno's Nevada Museum of Art to Las Vegas, was scrapped in 2020.
Appropriations in the Christmas tree bills bring back hope of a new museum. Between the two bills, lawmakers now have $5 million to give to a nonprofit once it has been incorporated with the purpose of taking on the project.
Bringing the big screen back to Lincoln County
The Gem Theater in Pioche is the only remaining movie theater in Lincoln County, but it hasn't shown a movie since a windstorm blew its roof off in 2002. Sen. Pete Goicoechea (R-Eureka) had introduced SB101 earlier this session, which would have appropriated $2 million for the restoration and reopening of the theater, but it never got a vote in either the Senate or the Assembly.
Instead, the Gem will get money from the Christmas Tree bills — but only $1 million.
Melissa Cary of Friends of Gem Theater told The Nevada Independent that with less money, the reconstruction plan will need to be revised.
"The building is in a state of disrepair from 20 years ago when the roof was torn off and the building needs to be updated to current code," she said.
When the theater is reopened, Friends of Gem Theater hopes to use the building constructed in 1937 for trivia nights, film festivals and paranormal activity tours.
Legal aid center money to help victims and at-risk tenants
The Christmas tree bills make two appropriations to the Legal Aid Center of Southern Nevada (LACSN): $250,000 for a tenants' rights clinic and $4 million for a capital improvement project.
According to Christine Smith, director of community initiatives and outreach at LACSN, the $4 million will go to a project that is already underway to give a permanent home to the Vegas Strong Resiliency Center, which is managed by LACSN. The center provides resources and support to those affected by the 2017 Route 91 Harvest Festival shooting, victims of crime throughout the state and first responders in Southern Nevada.
The tenants' rights clinic will be a collaboration with UNLV's Boyd School of Law. Students in the clinic will work with attorneys to provide protection to tenants "who are in danger of eviction and losing their home," Smith told The Nevada Independent.
Expanding school garden programs, bringing hands-on STEM learning to Title I schools
With $3 million from the state, Green Our Planet hopes to expand hydroponic gardens — soil-free growing systems that can be set up as indoor labs — to all Title I schools in Nevada. The Las Vegas-based nonprofit has already helped plant outdoor gardens in 200 Nevada schools and hydroponic gardens in 100 of the 400 Title I schools in the state, which serve a high percentage of students from low-income families and receive federal funding.
According to Green Our Planet Founder and Co-CEO Ciara Byrne, the new hydroponic gardens will open up a variety of opportunities to students.
"They increase hands-on education in STEM," she told The Nevada Independent. "And it makes it more fun."
In Clark County, more than 600 students have also been able to hone their entrepreneurial skills by hosting farmers' markets to sell produce from their school gardens.
"By 2024 or 2025, around Earth Day, we'll be able to have farmers' markets all across the state. Not just in Clark County and Carson City. We'll be in Sparks, Ely, Pahrump," said Byrne.
The funds will also help launch a pilot program at the start of the 2023-2024 school year to bring full-scale hydroponic gardens to two Clark County high schools and one in Northern Nevada. Byrne said each of these gardens can grow 3,000-4,000 plants that will go either to the school cafeteria or a food pantry on campus.
This story was updated at 11:30 a.m. on 6/9/23 to add an appropriation for United Way of Southern Nevada.
This story was updated at 12:45 pm on 6/12/23 to include comment from the Culinary Academy of Las Vegas.
The Nevada Independent is raising $200,000 by Dec. 31 to support coverage of the 2024 election.
Tax-deductible donations from readers like you fund this critical work.
If you give today,your donation will be matched dollar-for-dollar.
Give + Get Matched
Featured Videos