Lombardo signs state worker pay bill as other major budget bills in limbo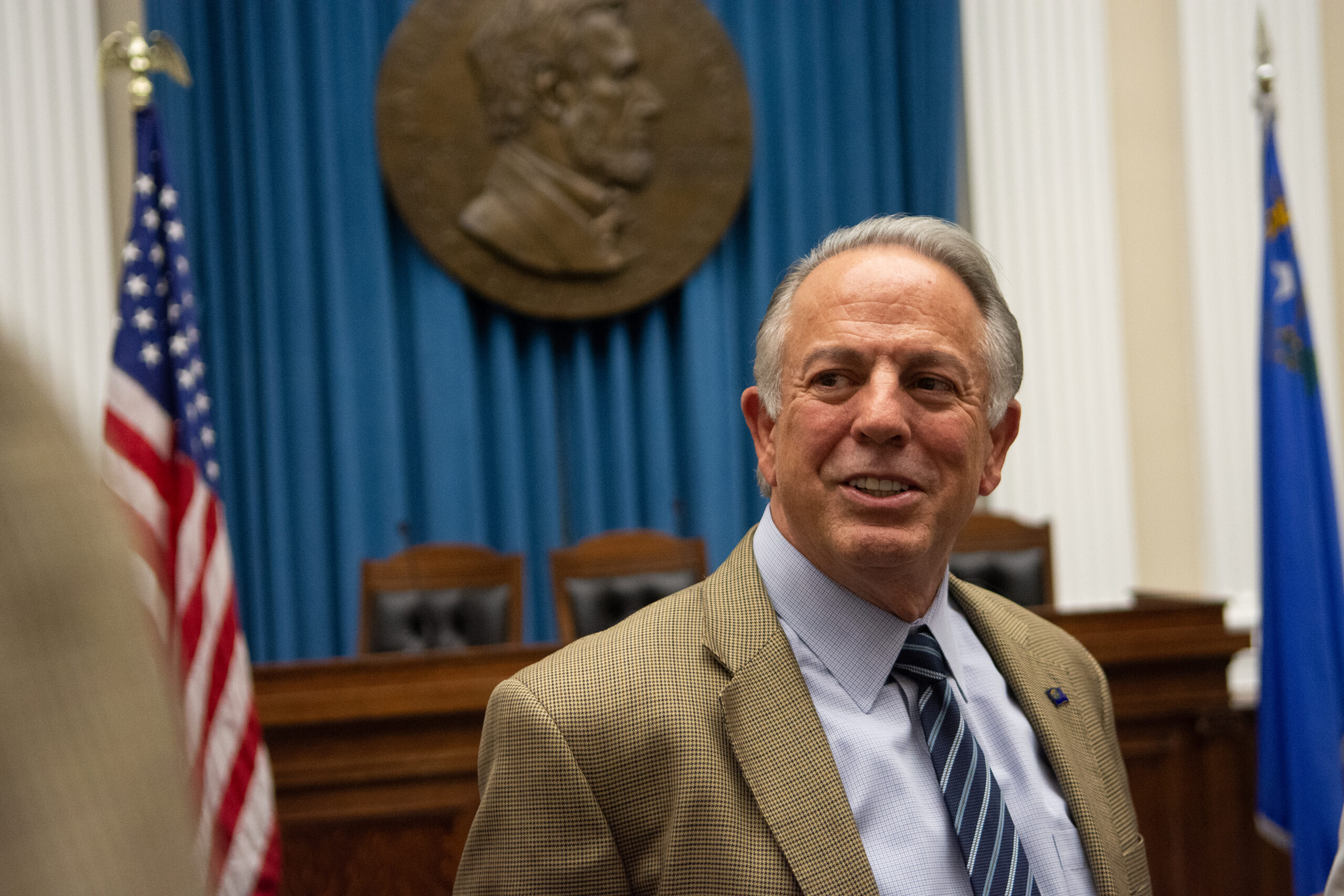 Gov. Joe Lombardo signed the state worker pay bill Thursday afternoon — a bill providing the largest raises for state employees in decades and one of five key measures used to fund the state government over the next two years.
Lombardo's signature on the bill marks significant progress on passing the state's budget following multiple threats from the governor to veto the state budget if Democratic lawmakers did not pass his top priorities. Though Lombardo's administration has made it clear that the governor would like to increase funding for school choice scholarships and reinstate the state's early literacy Read by Grade 3 program among other priorities, they have — according to Lombardo's Chief of Staff Ben Kieckhefer — not "drawn lines in the sand."
The bill (AB522) includes the first major pay boosts for state workers in years, including raises ranging from 10 percent to 13 percent in the upcoming fiscal year beginning in June, and 4 percent raises the following year.
The bill also proposes additional 7 percent raises in the 2025 fiscal year beginning in June of next year, though that provision would only kick in if Lombardo does not sign a separate Democrat-backed bill trimming employees' share of retirement contributions. Those efforts to increase employees' take home pay goes beyond Lombardo's proposed raises of 8 percent to 10 percent and 4 percent in each subsequent year.
The signature of the state worker pay bill arrives after lawmakers and the governor reached a late night budget deal Wednesday, leading the governor to sign the K-12 education funding bill (SB503), which allocates a historic $2 billion increase for education spending, and SB504, which primarily authorizes the spending of billions of dollars in federal funds, including a record $10.8 billion for Nevada Medicaid.
Still, another major budget bill — the Appropriations Act, which includes billions of dollars in general fund government spending — remains in limbo as Lombardo and Democratic legislative leaders remain in negotiations over the governor's priorities and just hours remain until the governor must sign or veto the bill.
If Lombardo does not act on the bill by midnight Friday, the measure will automatically pass into law — but the Appropriations Act now serves as a key piece of ongoing bargaining between the two sides, with Lombardo pushing for support of his school choice policies.
It was not immediately clear if Lombardo would sign the Appropriations Act on Thursday night.
Advisors close to Senate Democratic leadership told The Nevada Independent on Thursday that negotiations over the remaining budget bills have stalled over a dispute surrounding funding for Opportunity Scholarships, one of the biggest pieces of Lombardo's education agenda yet to be addressed. Those scholarships are tax-credit funded nonacademic scholarships accessible to a limited number of low- and middle-income families in order to subsidize the cost of private school tuition, including private religious schools.
In an original draft of an education omnibus bill, AB400, Lombardo had sought to link the funding for those tax credits to an increasing percentage of the state Education Fund. Starting at 0.5 percent in the next biennium, that change would boost funding for Opportunity Scholarships from roughly $13.2 million annually to roughly $50 million. By 2032, that percentage would cap out at 5 percent, or roughly $500 million.
Democrats have repeatedly called those funding levels nonstarters, arguing instead that keeping existing Opportunity Scholarship funding levels flat was their compromise position.
"But in the spirit of compromise, in the spirit of negotiations and the ones we just had in 2021, we left [Opportunity Scholarships] as they are," Yeager said during a press conference last week, calling it a "discussion for another session."
However, as part of a late-night deal to advance two budget bills on Wednesday, Democrats amended AB400 and passed it through the Assembly Ways and Means in a bid to keep negotiations open for another day — and a move, sources close to Democratic Senate leadership confirmed, that was not opposed by Lombardo's office.
That amendment removed the Opportunity Scholarship funding provisions from AB400 altogether, while still retaining other key provisions related to the state's Read by Grade 3 program and a potential expansion of municipal or county-government sponsored charter schools.
However, speaking to reporters after the bill signing Wednesday night, Kieckhefer said the governor's office would continue to pursue expansion of Opportunity Scholarship funding.
"We're gonna continue to push on the education policies that are not yet signed, particularly those in AB400 and Opportunity Scholarships, and open zoning and all of those pieces that we agreed to remove out of 400," Kieckhefer said.
Separately, in an interview with The Nevada Independent early Wednesday, Kieckhefer said his office was still pursuing at least $25 million annually in Opportunity Scholarship funding, a number he called "entirely within reason."
The Nevada Independent is raising $200,000 by Dec. 31 to support coverage of the 2024 election.
Tax-deductible donations from readers like you fund this critical work.
If you give today,your donation will be matched dollar-for-dollar.
Give + Get Matched
Featured Videos