New NV Energy CEO says utility supports 50 percent RPS, calls departing businesses a 'concern'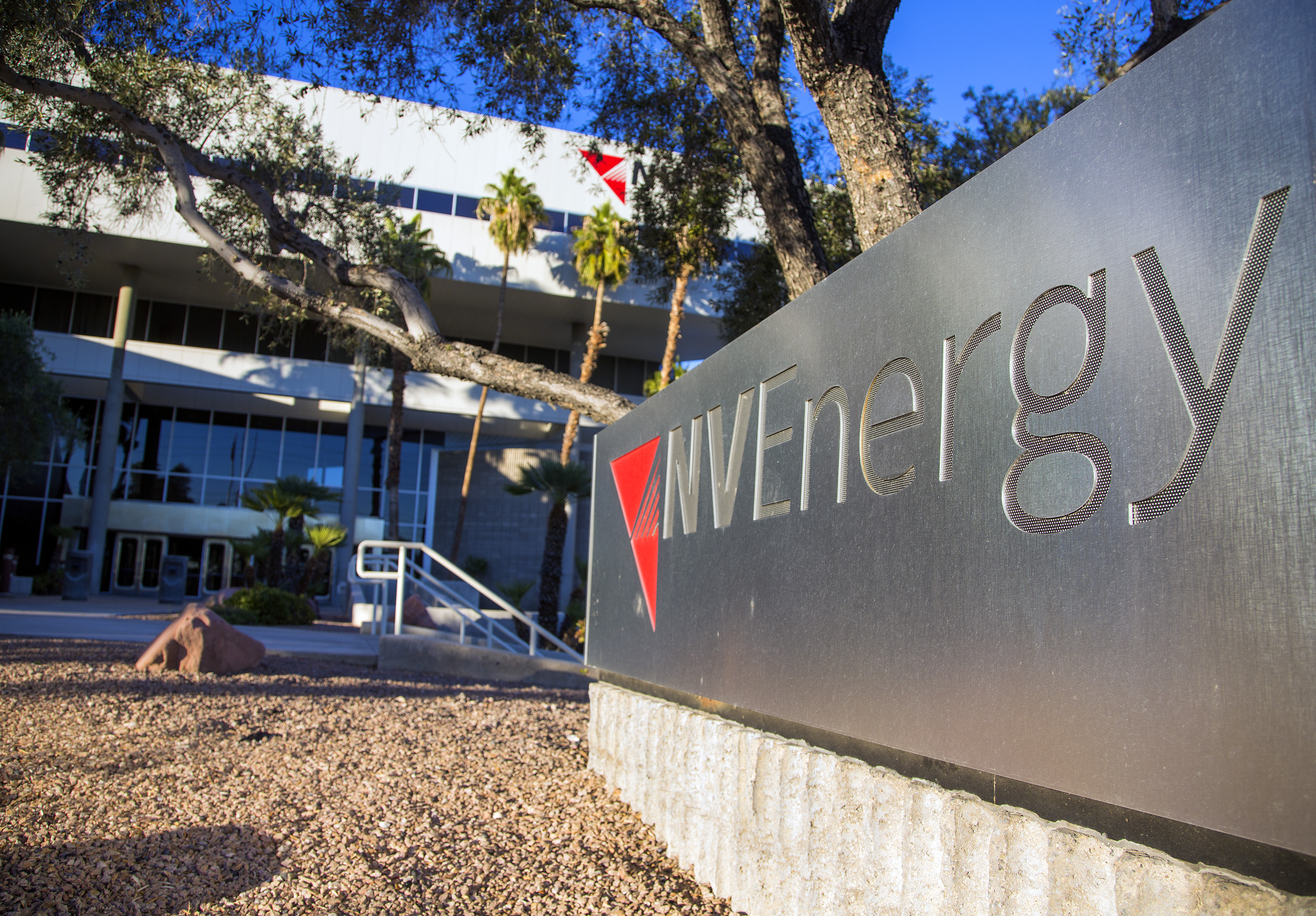 NV Energy's new CEO Doug Cannon told lawmakers that the state's primary electric utility is committed to doubling renewable standards during this legislative session, while warning that the growing number of businesses filing to leave the utility are a "concern."
In his first presentation to legislators as the utility's CEO, Cannon reiterated his predecessor Paul Caudill's pledge to eventually transition the utility to 100 percent renewable power while supporting an increase in the state's Renewable Portfolio Standard to 50 percent by 2030, a position the company staked out last year.
But Cannon was careful to set expectations during the company's presentation to members of the Assembly Committee on Growth and Infrastructure on Tuesday, saying that the company wanted to first review the formula for determining renewable production standards and planned to focus this session on "reasonable and balanced policies that get us there over time."
In an interview with The Nevada Independent, Cannon said the 100 percent renewable goal didn't have a solid deadline.
"We don't have a timeframe internally on getting to 100 percent renewable," he said. "There's a number of elements that need to be put in place before we're able to get to 100 percent renewable in a way that maintains rate stability for our customers."
The new CEO also briefly addressed the growing number of businesses filing applications to leave the utility's electric service; three have filed applications to do so in 2019, and 10 businesses filed exit applications to do so last year. The utility has begun taking a more aggressive stance against the rush of filings, intervening in proceedings and seeking steeper exit fees and questioning whether the exits fit the legal standard of being in the "public interest."
"That is absolutely a concern of ours. It's why we participate in every one of those proceedings," he told lawmakers during the presentation. "We do not want to see somebody utilize a different energy provider and that in turn increases rates on our other customers. We do not think that is appropriate."
Cannon emphasized to lawmakers that the utility has taken large steps to increase its renewable output, pointing to last year's Integrated Resource Plan that will allow the company to enter into contracts with six new large scale solar power plants, adding 1,001 megawatts of new solar power to the company's fuel mix.
"We can lower customer rates utilizing renewable energy today," he told lawmakers. "Now, there's a limit to how much renewable energy we can put on the system before we start to create some of the issues that we have seen in California, and they have excess energy at certain times of the day. But we're not there yet, and we do see this as being able to lower customer prices."
He said that the utility wanted to speak with lawmakers about changing the state's current formula for determining the Renewable Portfolio Standard (RPS), a minimum benchmark of renewable energy production. The state's current RPS is set to increase to 25 percent by 2025, but efforts to raise the standard are ongoing, including a ballot question setting a 50 percent standard by 2030 that passed by a nearly 20 point margin and will be up again in 2020.
NV Energy publicly backed the concept of a 50 percent RPS in November 2018, which Cannon reiterated to lawmakers on Tuesday. But he was careful to emphasize in an interview with The Nevada Independent that the utility would favor modifications to the current formula, which sets restrictions on hydro power and phases out credits awarded through energy efficiency measures.
"It is still important on how you get to 50 percent," he said. "The elements that are put in place to again get to 50 percent in a way that allows it to not increase costs for our customers, so that's one thing that's going to drive us as we look at those policies."
The utility was neutral on a similar proposal in the 2017 Legislature, but raised multiple concerns and proposed changing a measure that would have raised the portfolio standard to 50 percent by 2030. An amended version of the bill was vetoed by then-Gov. Brian Sandoval, though Gov. Steve Sisolak vowed during his 2019 State of the State address to raise the standard at a minimum to 50 percent by 2030.
Cannon declined to say if the utility would support or oppose the 50 percent renewable ballot question when it comes up in 2020, saying the company was focused on the current legislative session.
"I'm not in a position to comment on what the election cycle might look like in 2020, but I know as we stand here today, we are looking to work with stakeholders to achieve a 50 percent RPS by 2030," he said.
Cannon also told lawmakers that the company was progressing on a special fully renewable energy rate — called NRG 2.0 — that the utility hopes to offer to certain qualifying entities, namely government bodies that use a certain amount of electricity. He also told lawmakers to expect a residential version of the special renewable energy option for residential customers, though a spokeswoman later clarified he was referencing a utility-backed "community solar" option.
Cannon also told lawmakers that the company was considering options for the two coal-fired Valmy plants, both of which are scheduled to be retired in 2025 with one possibly set to be shut down by 2021 if certain conditions are met. Cannon said the company was considering converting the retiring plants to run on natural gas, but warned that "significant infrastructure needs" were needed to make that happen.
The Nevada Independent is raising $200,000 by Dec. 31 to support coverage of the 2024 election.
Tax-deductible donations from readers like you fund this critical work.
If you give today,your donation will be matched dollar-for-dollar.
Give + Get Matched
Featured Videos