NV Energy moves to slow tide of business exits, citing transmission shortage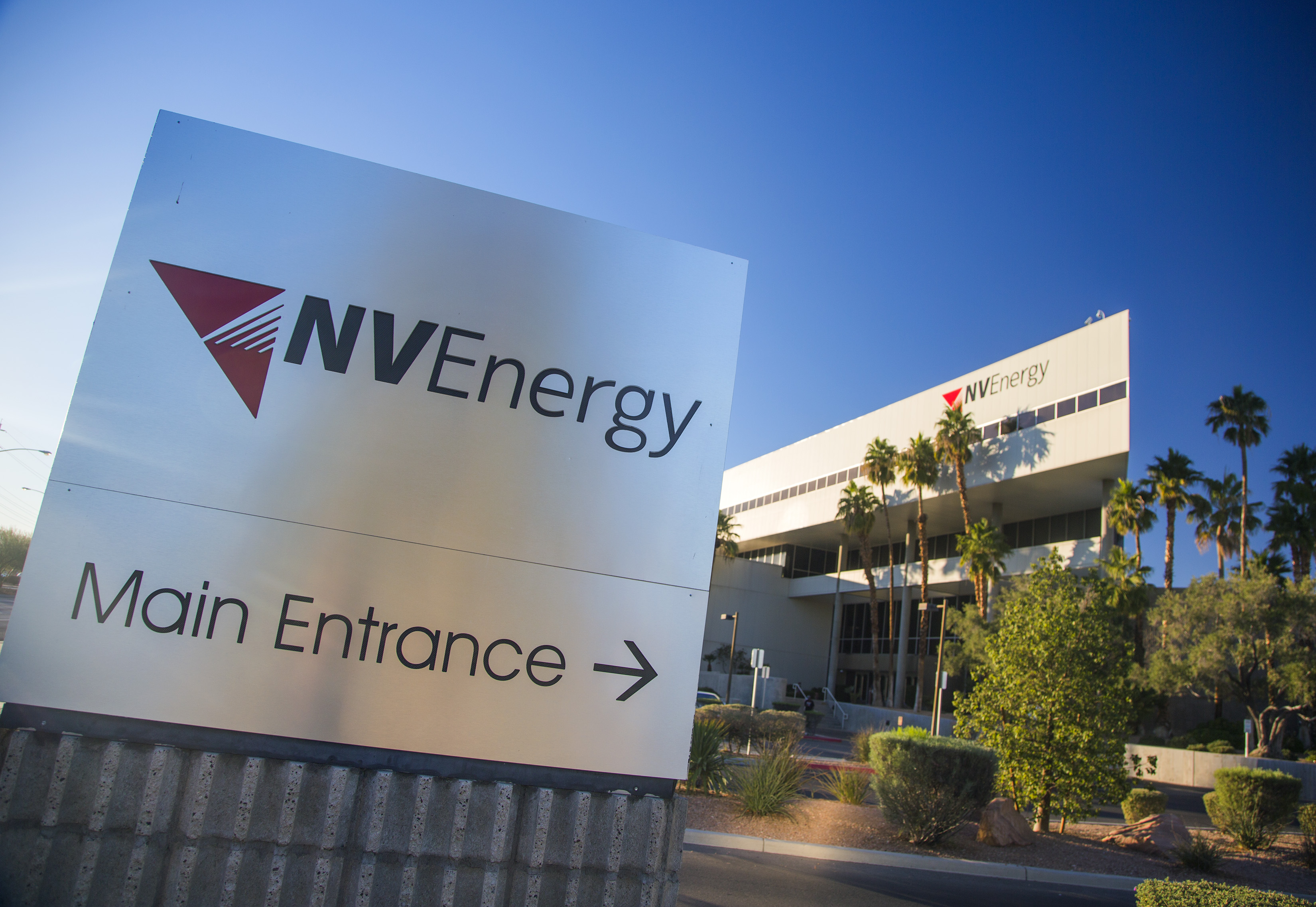 NV Energy is taking steps to slow the steady tide of large businesses attempting to leave the company's electric service, according to recent filings submitted to state energy regulators.
The utility's recent filings could mean pending applications for the roughly half-dozen businesses seeking to leave the utility as an electric customer could be slowed or rejected outright under a slew of concerns brought up by the utility, including a lack of transmission capacity in Northern Nevada and flaws in the exit application process.
Although the utility's disagreements are currently limited to a handful of dockets — the exit application of Atlantis, which filed to leave NV Energy in September, and a building supplies company in Southern Nevada — how the state's Public Utilities Commission decides to handle the points raised by NV Energy could have far-ranging effects on power costs for the utility and its customers, as well as the handful of businesses that have already filed to leave its service and the hundreds of additional companies still eligible to depart the utility.
Under a 2001 law, businesses in Nevada with large power loads are allowed to file so-called exit applications with the state's Public Utilities Commission, allowing them to purchase power from another electricity provider as long as they pay an "impact fee" assessed to prevent unexpected costs foisted on other utility customers.
Initially, only a handful of large mining companies including Newmont and Barrick took advantage of the so-called 704B law (its section in the Nevada Revised Statutes), but major companies including Switch, MGM Resorts and Wynn Resorts all took advantage of the law to leave the utility's service in 2014 and 2015. But 2018 marked a turning point in exit applications, with 10 total companies and businesses filing exit applications throughout the year.
NV Energy has typically not opposed exit applications filed by companies wishing to leave the utility, although it did ask energy regulators last year to assess a $6.3 million exit fee on an under-construction biofuels plant seeking to preemptively leave the utility's service.
But in a pair of filings submitted earlier in January, NV Energy executive Shawn Elicegui wrote that the exit application submitted by the Atlantis and Georgia Pacific Gypsum failed to meet the requirements set forth in state law that an exit be in the "public interest" and the requirement to obtain a new energy capacity to the state.
Elicegui wrote that the number of exit applications filed over the past year was causing increased "interest expense" for the utility, the costs of which were not being adequately addressed through the commission's current process for assessing impact fees.
He also wrote that the underlying circumstances in the state's energy markets has changed since 2001 when the law allowing departures was approved and that the plan of Atlantis to purchase power from a third-party retailer would not improve or increase the state's supply of electricity, but rather pull from the same market and at similar prices that the utility itself could access.
"The transaction may result in the delivery of energy to Nevada, but it does not increase the supply-side equation," he wrote. "The same level of generation and transmission system capacity that existed prior to the 704B application remains."
Such an analysis — if adopted by the commission — would mark a departure from the structure of all previous exit applications approved since 2014, in which the departing businesses contract with a third-party provider to buy electricity from a regional power market, rather than build their own power plant.  
Elicegui also recommended that if the commission proceeds with the exit applications, it extend the impact fee assessment period from six to 10 years for Georgia Pacific Gypsum and from three to six years for Atlantis to better reflect long-term planning costs.
In rebuttal testimony filed by energy consultant Randy Harris on behalf of Atlantis, the company cited previous exit applications approved by utility regulators that showed new market purchases through a third-party provider count as new energy capacity.
"Simply because NV Energy participates in a particular market, does not change the fact that as an NRS 704B customer procures market resources, it is adding energy from those markets into Nevada's electric system," he wrote. "As such it is literally adding to the supply in this state — specifically, the supply necessary to serve its load."
But that isn't the only new roadblock facing companies wishing to leave the utility.
According to testimony also filed by the utility's transmission system planning director Sachin Verma earlier this month, NV Energy made an error in its transmission planning program for Northern Nevada that indicated it had about 325 megawatts of additional transmission capacity than was actually available. Under the newly calculated capacity, exit applicants in Northern Nevada including the Atlantis would have "no transmission import capability available" if they proceeded to exit the utility and purchase power from another company — companies that file to leave the utility still need to contract with them for transmission needs.
Verma wrote in testimony that the commission should commission a transmission capacity analysis before approving another 704B application, noting that a transmission upgrade would likely take six to eight years and would require an additional cost study.
During a hearing Tuesday on the Atlantis application to leave the utility, Verma said the company had commissioned a transmission study for another customer seeking additional transmission capacity in Northern Nevada, and that the costs of building would likely exceed $330 million. Verma said that Northern Nevada had "no additional transfer capability" at this time, but responding to questions said that transmission limitations wouldn't directly affect the conditional early retirement of the coal-firing Valmy generating station.
In general, the utility is required to adequately plan and build out transmission capacity for all of its customers, but the situation is complicated by serving the transmission needs of customers who purchase electricity from another provider and not the utility itself. That would leave exit applicants with essentially three choices; continue as a full-service customer, wait years for new transmission lines to be built or build an alternative power supply in Northern Nevada.
Just months earlier, commissioners found "no shortage of transmission capacity" in NV Energy's Northern Nevada service area, as part of an order granting an exit application without any impact fee to an under-construction biofuels plant.
In rebuttal testimony, Harris said he was "troubled" by the late notice of a lack of transmission capacity and urged the commission to further analyze transmission capacity over accepting the utility's word on the matter.
"It appears that substantial transmission capacity has been lost in the matter of roughly two months contrary to all public pronouncements by (NV Energy)," Harris wrote in filed testimony. "This makes the assertion of the absence of available transmission capacity to serve Atlantis's load suspect and the Commission should not accept it as true without additional inquiry."
Disputes and complications over the exit application process itself could spark some changes in the next legislative session. Democratic state Sen. Chris Brooks filed a bill draft request last month seeking to change portions of the state law governing how companies can exit utility service.
Brooks said he was still working on details of the legislation, but that his goal was to add more "transparency and predictability" in all aspects of the exit application process.
"It wasn't necessarily created to do what it's being used for in the most part, so there are some problems with it in the eyes of the participants," he said. "I think all the parties involved would like to see some more clarity."
Featured Videos
Comment Policy (updated 4/20/2021): Please keep your comments civil. We reserve the right to delete comments or ban users who engage in personal attacks, use an excess of profanity, make verifiably false statements or are otherwise nasty. Comments that contain links must be approved by admin.