Payroll tax extension tied to teacher raises passes Senate, but lack of Republican support could trigger lawsuit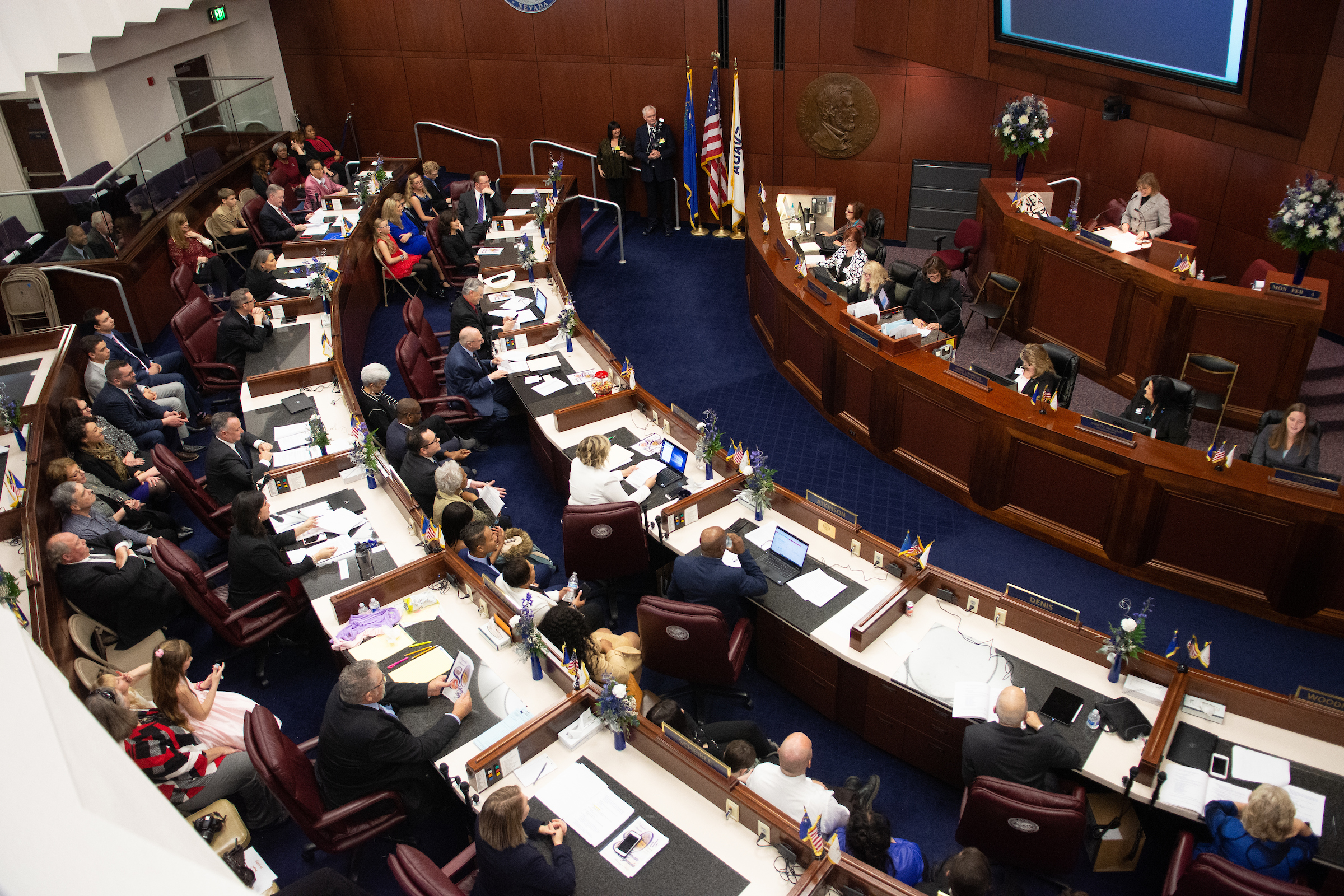 Democratic lawmakers passed a bill Monday afternoon to remove a scheduled decrease in the state's payroll tax rate, allocate the additional money it will generate toward education and formally kill a controversial quasi-voucher program in a final stab to Republican lawmakers who refused to get on board with extending the tax rate.
The dramatic defeat and resurrection of SB551 in different forms came after an hour and a half of floor debate on the last day of the legislative session and amid failed efforts by Democratic lawmakers to attract at least one Republican to support an extension in the state's Modified Business Tax rate. The extension would raise roughly $98 million over the biennium and be directed toward school safety initiatives, teacher raises and the Opportunity Scholarship program.
After an initial vote failed with all eight Republican senators opposed, Democratic lawmakers adopted another amendment removing a requirement that it pass with support from two-thirds of lawmakers in support and adding language that would take the Education Savings Accounts program off the book. ESAs were created in 2015 but have been unfunded since a 2017 state Supreme Court decision found the funding mechanism unconstitutional.
The last-minute legislative maneuverings means lawmakers are likely to remove a scheduled decrease in the Modified Business Tax, which is assessed on payroll, and allocate $16.7 million in revenue to school safety initiatives, $72 million to teacher pay raises and $9.5 million to Opportunity Scholarships — a private school scholarship for low-income families funded through tax credits given in return for donations to scholarship organizations.
The Clark County School District has been telling Republicans that they need $87 million more than what the Legislature has already provided them in order to give out teacher raises and meet their other obligations. The Clark County Education Association has also threatened to strike if the raises don't come to pass.
SB551 is expected to easily pass in the Assembly, where Democrats hold a supermajority. But it also means the measure will likely end up in court amid assertions from Republicans that extending the tax rate should require a two-thirds vote under the Constitution.
"Governor signs it, we'll be in court," Settelmeyer said in a brief interview after the vote.
Senate Majority Leader Nicole Cannizzaro declined to speculate on a possible legal challenge.
On the floor, Republican lawmakers argued that Democrats were not forthcoming about what they intend to do with more than $100 million in unallocated funding the state now has after lawmakers made a series of budget cuts in recent weeks. They argue that the money is more than enough to fund the remaining education priorities.
"While this bill has education included, there is no transparency regarding why more money is needed when fiscal staff has confirmed there are unappropriated funds to fully cover — fully cover — what's contemplated in this legislation," said Republican Sen. Heidi Gansert.
But Democratic lawmakers pushed back on the assertion, arguing that the money is not a stable source of long-term funding for education. Cannizzaro said the notion that there is a budget surplus is "wholly inaccurate."
Nearly 22,000 businesses have taxable wages above $50,000 a fiscal quarter, meaning they're required to pay the state's 1.475 percent Modified Business Tax. (Finance and mining businesses pay a 2 percent rate.) Unless otherwise changed, those rates are scheduled to decrease in July 2019 to 1.378 percent for most businesses and 1.853 percent for mining and financial businesses because of a provision in state law requiring the tax rate to drop if certain taxes yield more revenue than projections made by the state's Economic Forum. That so-called "buydown" was enacted in 2015 and aimed at preventing an unexpected windfall from the untested Commerce Tax, which is assessed on business income.
"That was intentional, that was on purpose and that was critical," Republican Sen. Ben Kieckhefer said about the provision before opposing the bill.
Legislative attorneys issued an opinion in early May that stated a two-thirds majority was not required to nix the scheduled payroll tax decrease, though Republicans have challenged the opinion and promised to sue if the tax is extended without a two-thirds vote. Republican Senate Minority Leader James Settelmeyer framed his no votes around the addition — and then subtraction — of the two-thirds requirement.
"The Constitution is not something that can easily be changed by a pencil," Settelmeyer said on the floor.
But Cannizzaro couched the original decision to put a two-thirds requirement on the bill as an olive branch to her Republican colleagues.
"We are meeting you halfway," she said.
Republicans expressed other concerns with the bill, too. Sen. Scott Hammond described the legislation "not very friendly" to Opportunity Scholarships, raising concerns that it did not allow for siblings to enroll in the program. Hammond also told reporters after the vote that Democrats had tried to use the repeal of the ESA program as leverage to get him to vote for the tax extension.
"I can't think of a more petty thing I've seen in my life," he said.
Speaking to reporters after the vote, Settelmeyer said he had engaged in discussions with Cannizzaro and Democrats about possibly increasing other tax sources outside of the Modified Business Tax if the majority party had identified specific needs beyond available revenue.
"For them, it's never been about the money. It's been specifically laser focused on taxing somebody's employment and I objected to that concept," he said. "We had other discussions of other possibilities if they would show us the spending that they wished to do that exceeded the amount of available money. I was willing to have a discussion with them about revenue, not this tax, but about revenue, but they never got to that point because they never showed us specifically in a spreadsheet what funds they wanted to increase and then we could have had a truthful discussion about our priorities as a body."
The amount in the bill is about half what Senate Republicans were seeking for the program and limits future enrollment in the program to students who received a grant in the past school year, or only if a scholarship can be awarded at the same amount for a student until they graduate from high school.
Republican Sen. Keith Pickard accused Democrats of using children as hostages, putting school safety in the crosshairs and using a boost in police funding as a bargaining chip, while criticizing budget committees for approving other spending on less-pressing projects such as $1 million for a redesign of the Reno-Sparks Livestock Events Center.
"There's so much pork stuffed in this turkey that it's coming out the beak," Pickard said.
But Cannizzaro, in an interview after the vote, was unwilling to rule out a possible deal with Republicans in the remaining 10 hours of the legislative session.
"I think all session I've been very open to listening to my Republican colleagues, to working in a bipartisan fashion to ensure that what we're doing in this state makes sense for all Nevada residents," Cannizzaro said. "I certainly would be open to talking about anything with any of my colleagues if they wish."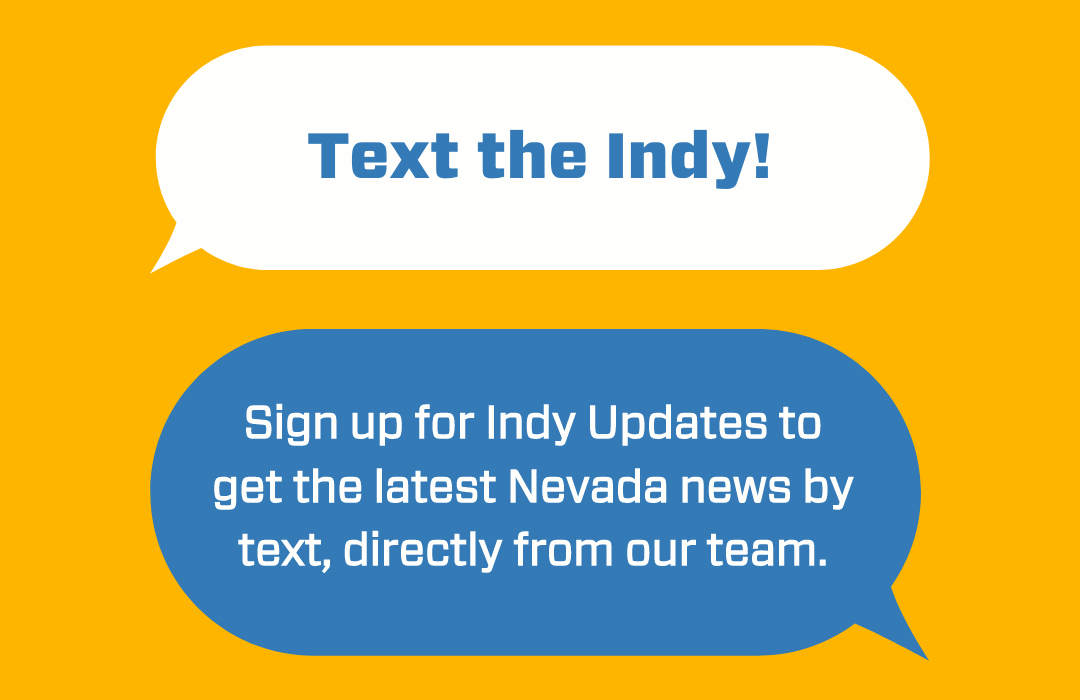 Featured Videos