Sisolak issues formal call for special session focused on budget cuts; may address other issues later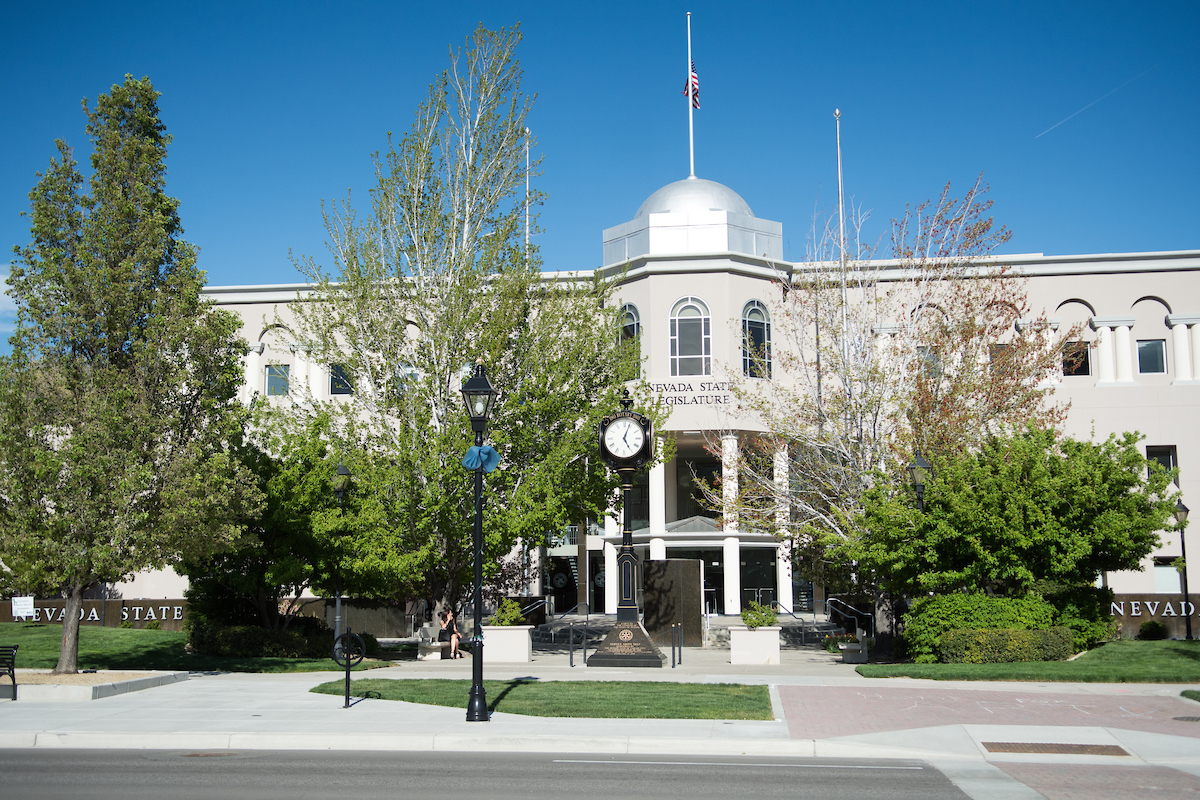 Gov. Steve Sisolak is calling for a special session starting at 9 a.m. Wednesday to address the state's pandemic-driven budget shortfall, but says he may issue another proclamation authorizing the Legislature to take up other issues if there are additional policy matters that deserve immediate consideration.
The governor issued the proclamation on Tuesday evening, after announcing last week that July 8 would be the tentative start date depending on safety and health conditions related to COVID-19. The session will be closed to the public, with only legislators, essential staff and a limited number of reporters allowed in the legislative building in Carson City.
"I am eager to work with our Nevada lawmakers on this difficult undertaking, and finalize the necessary reductions while prioritizing resources to protect Nevada's residents as much as possible," Sisolak said in a statement. "I understand that the COVID-19 public health crisis has put us in the position to make very painful decisions on the State budget, but I am confident we will be able to overcome this challenge together and forge a new path forward."
The proclamation comes a day after Sisolak's office released a 40-page outline of his budget cut proposal, which addresses the $1.2 billion budget shortfall through a half billion dollar cut in agency budgets, transfers of other funds and furloughs of state employees.
In a press release, Democratic Assembly Speaker Jason Frierson said lawmakers must "make some painful cuts to get through this period" but wanted to protect vital services. He called on Congress to pass legislation giving state and municipal governments direct financial aid to help deal with fallout of the pandemic, something Democratic leaders in the Legislature and Sisolak have publicly asked for.
Beyond the budget cuts, Sisolak said the Legislature may authorize the Clark County School District to use unspent school-level funds to address its financial needs, and may authorize the Board of Regents to change eligibility requirements for Millennium Scholarship recipients adversely affected by the pandemic.
In a press release, a spokeswoman for the governor said Sisolak will "issue a subsequent proclamation" for the Legislature once the budget shortfall is addressed to consider policy items that "rise to the extraordinary occasion of a special session."
Members of the Legislature are required to deal only with matters listed in the governor's proclamation calling for the special session. Such sessions are limited by the state Constitution to not exceed more than 20 calendar days.
That hasn't stopped a variety of advocacy groups from calling in recent days for more items on the agenda, including the expansion of in-person and mail voting, law enforcement reforms including the abolition of police unions, the increase of taxes and the repeal of the death penalty.
Bracing for cuts
As lawmakers prepare for the budget-cutting, advocates have called on them to spare health and human services spending and school funding.
Before the governor unveiled his budget proposal Monday, eight education organizations sent him and legislative leaders a cosigned letter calling for no K-12 spending cuts. The diverse group behind the letter included CCSD Parents, Charter School Association of Nevada, Clark County Education Association, HOPE for Nevada, Nevada Parent Teacher Association, Nevada School Choice Coalition, Power2Parent and Rise Up Nevada Education.
"While we do have differences on the method and the delivery choices in education, we really felt this was the time to come together and say Nevada has to make a choice: Are we going to ever prioritize education?" said Rebecca Garcia, president of the Nevada PTA. "That was the message."
Sisolak's budget proposal falls short of that goal. While it safeguards the basic per-pupil support districts receive from the Distributive School Account — the state's main funding pot for K-12 education — it recommends cuts to categorical revenue streams, including the Read by Grade 3 and SB178 grant programs. The SB178 money, also known as the New Nevada Education Funding Plan, gave certain schools an extra $1,200 per child to support low-achieving students.
During a special school board meeting Monday night, Clark County Superintendent Jesus Jara and the district's chief financial officer, Jason Goudie, said it was too soon to say what changes might be needed to the reopening plan. District leaders planned to evaluate the governor's budget plan Tuesday and present an update to the school board Thursday.
Even so, Trustee Chris Garvey summed up the likely outcome this way: "This is going to be really, really painful no matter how we look at it."
The pandemic — and related economic fallout — has thrown a wrench in years-long efforts to bolster Nevada's K-12 education funding. State lawmakers approved a new K-12 funding formula in the 2019 session and, in early March, education advocates filed a lawsuit challenging Nevada's school finance system. The legal action was seen as an accelerated push to dramatically increase education spending in a state that consistently ranks near the bottom in that metric as well as in student achievement.
But the coronavirus shuttered schools and nonessential businesses less than two weeks later, drying up tax revenue across the state. At the same time, the school closures highlighted existing inequities as districts struggled to ensure technology and learning access for students without Chromebooks or reliable internet at home.
Now, districts are engulfed in discussions about how to reopen schools for the 2020-2021 academic year amid a pandemic that has shown little sign of abating. District leaders have lamented the fiscal situation, saying it has been difficult to plan without knowing firm budget numbers from the state.
All of those factors signal a special legislative session steeped in an education debate. Garcia said punting investing in education has become an endless loop that needs to finally stop.
"We all feel like this is a really critical juncture because we still haven't recovered from the last recession when it comes to education funding," she said.
Although the session is closed to the public over COVID-19 health concerns, some groups are nonetheless planning public demonstrations in Carson City protesting aspects of the planned cuts. The Nevada State Education Association will hold a protest outside of the Legislative Building at noon tomorrow, and members of the Nevada Police Union — the collective bargaining body for the state-employed police officers — has mounted a public information campaign asking to be exempt from planned across-the-board state worker furloughs, saying the cost of overtime would exceed any savings from furloughs.
Gov Sisolak Special Session Proclamation July 7, 2020 by Michelle Rindels on Scribd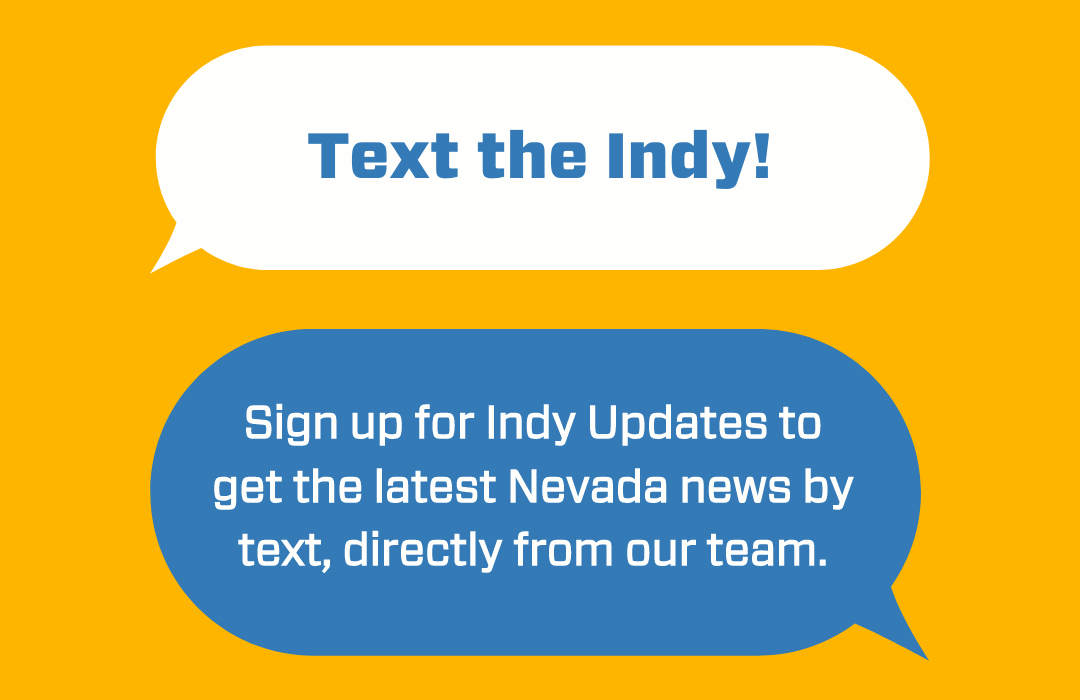 Featured Videos
Comment Policy (updated 4/20/2021): Please keep your comments civil. We reserve the right to delete comments or ban users who engage in personal attacks, use an excess of profanity, make verifiably false statements or are otherwise nasty. Comments that contain links must be approved by admin.