Sisolak signs asthma drug pricing transparency bill into law, building on 2017 diabetes proposal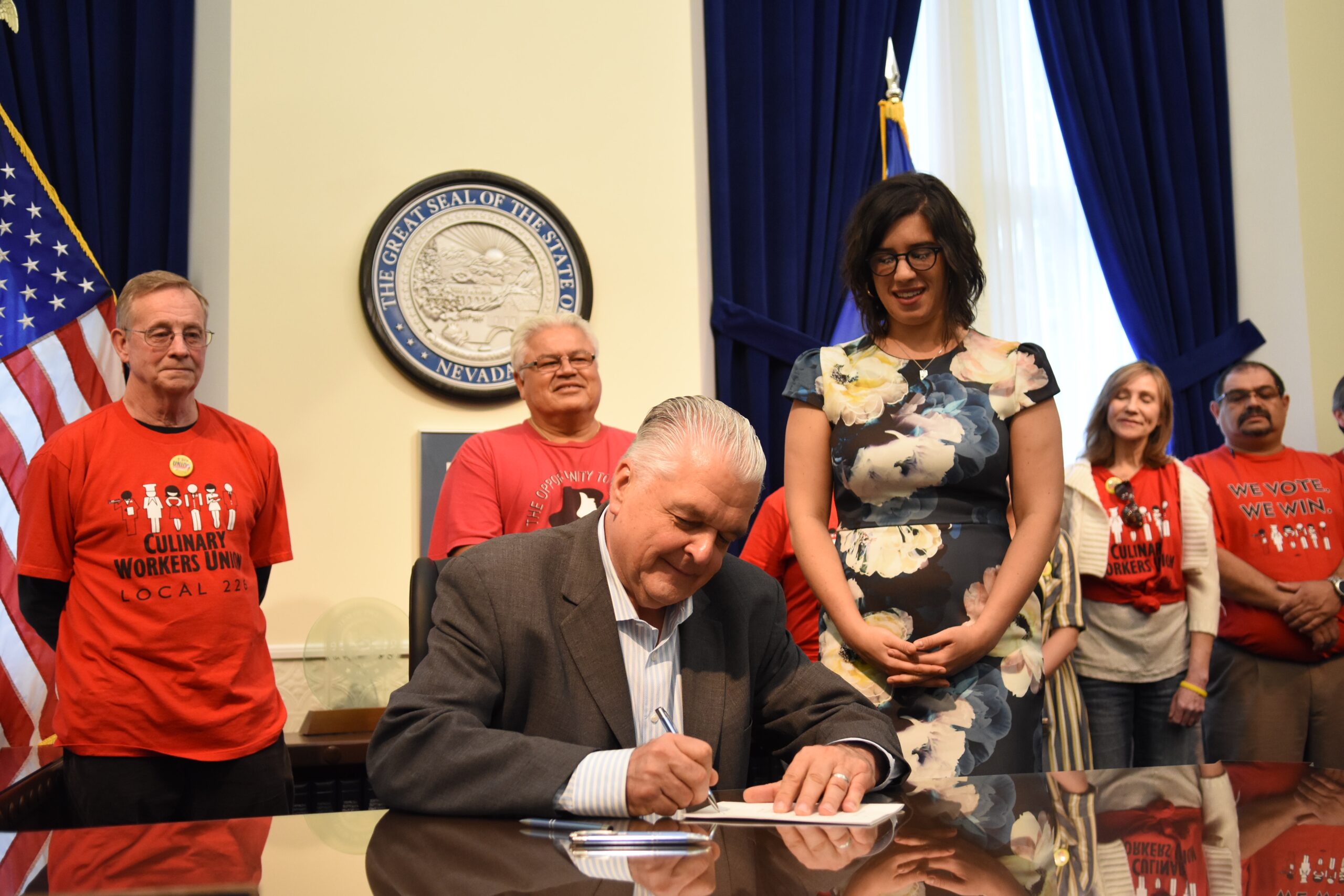 Gov. Steve Sisolak signed a bill on Thursday that would expand Nevada's drug pricing transparency law to require manufacturers of asthma drugs and the middlemen in the drug pricing process who facilitate the sale of them to disclose certain costs and profits to the state.
The bill, SB262, builds on Nevada's first-in-the-nation diabetes drug pricing transparency law passed by the Legislature in 2017 by also bringing asthma drugs into the fold. Democratic state Sen. Yvanna Cancela, the bill's sponsor, said she decided to include asthma drugs in the law because of the high number of Nevadans struggling with asthma — one in 10 adults and one in nine children in Nevada — and the high cost of treating the disease.
"This bill takes the first step in answering the question, 'Why is it so expensive to have asthma, to care for asthma?'" Cancela said. "This will not solve the problem for the high costs of asthma medications, but it does shed light and help us come up with solutions."
Sisolak, who disclosed that his daughter has diabetes and that he suffered from asthma for a time, said that the legislation is one more step toward helping Nevadas access quality, affordable health care.
"The hundreds of thousands of Nevadans living with asthma deserve to know that the price they're paying for their medication they need to breathe is fair, and this bill will help shed some light on factors affecting these drug prices," Sisolak said.
A handful of members of the Culinary Union, which along with its health fund was a driving force behind the 2017 legislation and backed the asthma bill as well, were invited to show their support at the bill signing.
"Without your efforts and your hard work and your diligence and your perseverance, this would not have happened," Sisolak told the union members.
Under the bill, manufacturers of asthma drugs whose prices have increased significantly will be required to report specific data to the state for each drug including the cost of producing it, administrative expenditures including marketing and advertising costs, profit earned, financial assistance provided to help patients, and coupons and rebates offered. The legislation defines a significant price increase as one that exceeds the percentage increase in the medical care component of the Consumer Price Index in the preceding year, or twice the rate of medical CPI over the prior two years.
The middlemen in the drug-pricing process — known as pharmacy benefit managers, or PBMs — will also be required to report any rebates they negotiated and any profits they retained associated with asthma drugs that experienced significant price increases.
But drug manufacturers, who sued over the diabetes drug transparency legislation in 2017, remain concerned about the ability of the state to keep certain information they are required to disclose and that they believe to be trade secret-protected confidential. The Pharmaceutical Research and Manufacturers of America (PhRMA), the national drug lobbying association, raised concerns during hearings on the bill that certain regulations adopted by the state that resolved some of their confidentiality concerns would only apply to diabetes drug reporting and not the new asthma drug reporting.
"The framework for protection of trade secrets ...  were written by referencing the specific bill that created those sections," PhRMA said in a statement. "The confidentiality language in the regulations for the diabetes transparency bill should be adopted in SB 262 to clarify that the requirements and considerations apply to disclosures required by those sections of statute generally and not just pursuant to any specific bill."
Asked whether he's concerned about another PhRMA lawsuit, Sisolak he hopes it doesn't come to that and that the industry will be open to a collaborative dialogue through a new Patient Protection Commission, proposed in SB544, charged with a top-to-bottom review of the state's health-care system. The pharmaceutical industry will have one representative on the 11-member commission.
"They have a legal right and I respect their ability and rights to avail themselves of all legal remedies that are available to them, but I think this is one of the reasons that our Patient Protection Commission is so important and that we need to get out in front of these issues," Sisolak said. "We've talked to the pharmaceuticals. I've told them they get a seat at the table, but they need to be a cooperating member of this group, and it's my hope that they'll do that."
Another bill Cancela is backing this session, SB276, directs the Legislative Commission to appoint a committee to conduct an interim study on the costs of prescription drugs in Nevada and the impact of rebates, price reductions and other remuneration from drug companies on prescription drug prices. Cancela said that her goal with that bill, which cleared the Assembly unanimously on Thursday and will now head to the governor's desk, is to get everyone at the table to have a longer-term conservation on drug prices.
"I think there's widespread agreement that we want patients to have access to the medications they need at prices they can afford, but people have all sorts of different ways of getting there," Cancela said. "Within 120 days it's difficult to have those conversations."
Cancela had also initially looked to create a Prescription Drug Affordability Board, similar to the one established by the Maryland legislature earlier this year, tasked with reviewing high-cost drugs and creating an upper payment limit for purchases of the drugs in the state. But she ultimately decided to remove that proposal from another bill, SB378, for further study.
"I took the passage of the Maryland bill and the momentum of the Maryland bill to mean that it was something that was possible to do in a single session, and the reality is before Maryland even got to the point where they could produce a bill, they did a ton of groundwork and meetings," Cancela said. "I'm hopeful that not doing it this session means that I can meet with the folks in Maryland, talk to other folks who have been involved in the proposal, and figure out whether it's something I'll bring forward again."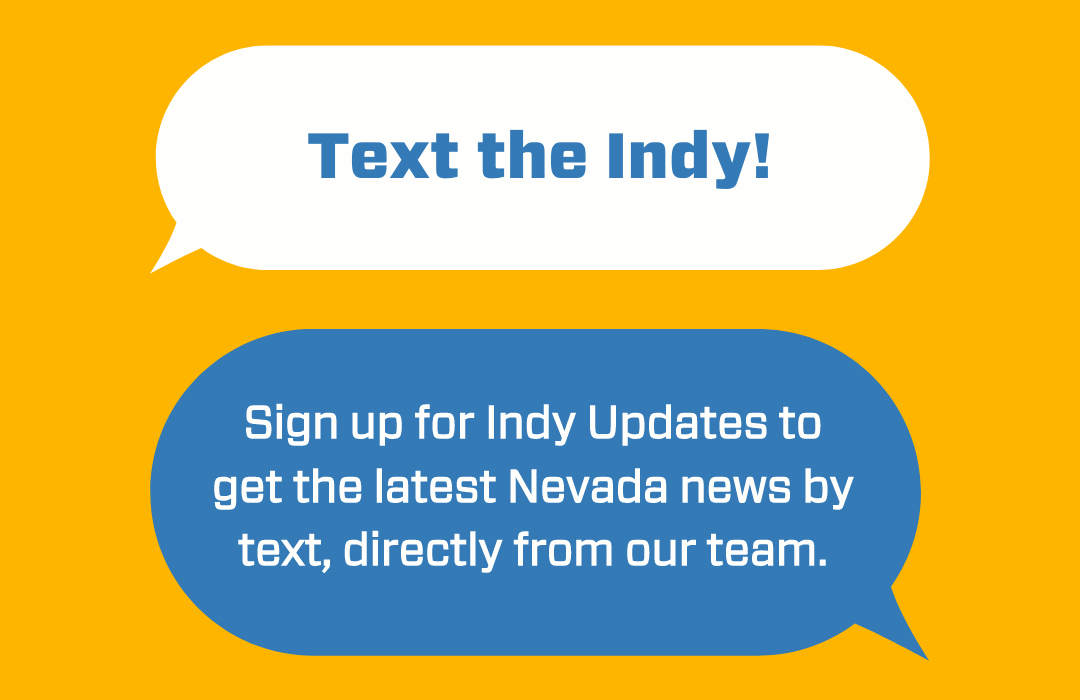 Featured Videos
Comment Policy (updated 4/20/2021): Please keep your comments civil. We reserve the right to delete comments or ban users who engage in personal attacks, use an excess of profanity, make verifiably false statements or are otherwise nasty. Comments that contain links must be approved by admin.