Sisolak signs permanent expansion of mail-in voting, mining tax compromise, dozens of other bills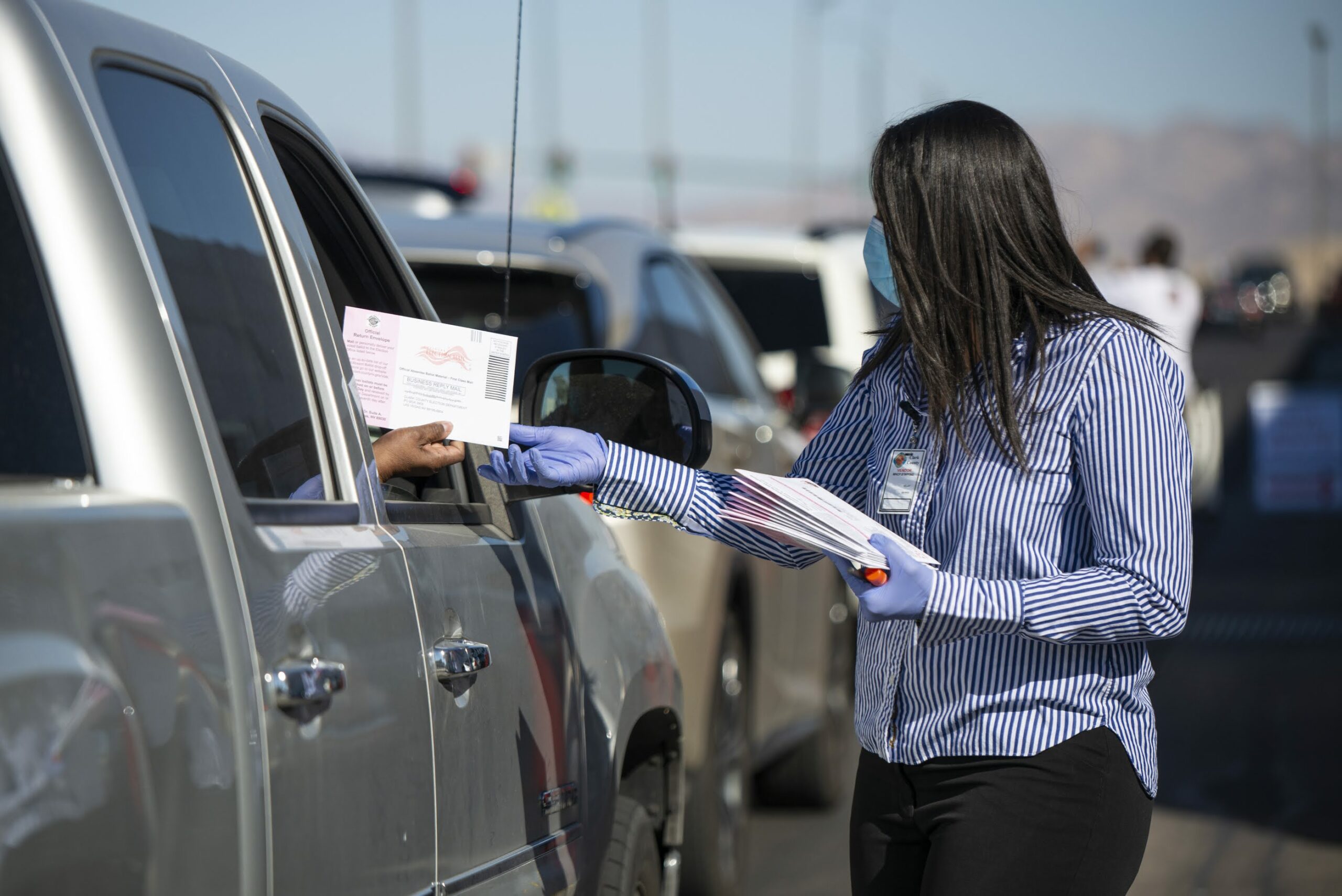 Gov. Steve Sisolak signed dozens of bills on Wednesday, including one making widespread distribution of mail-in ballots permanent for elections and another imposing a new tax on the mining industry as part of a bipartisan compromise to raise revenue for schools and prevent more drastic tax proposals from heading to the 2022 ballot.
"At a time when State legislatures across the country are attempting to roll back access to the polls, I am so proud that Nevada continues to push forward with proven strategies that make voting more accessible and secure," Sisolak said in a statement about the elections bill. "Nevada has always been widely recognized as a leader in election administration and with this legislation, we will continue to build on that legacy."
The bill signings come two days after the Legislature adjourned on Monday at midnight, sending hundreds of bills to Sisolak's desk for a signature. The governor has ten days (excluding Sundays) after the Legislature adjourns to either sign bills, issue a veto or allow it to become law without a signature.
Here's a look at some of the 58 bills the Democratic governor signed on Wednesday.
AB495: Mining tax compromise
Six Republican lawmakers joined Democrats in the waning hours of the session to support AB495, a bill that creates a new excise tax on the gross revenues of gold and silver companies. The new tax is estimated to bring in an extra $150 million to $170 million a biennium, and the bill as a whole will earmark more than $500 million over the biennium to education.
"This investment will benefit every student, educator and family in Nevada and I am so proud of the collaborative effort undertaken by stakeholders to bring this legislation over the finish line," Sisolak said in a statement. "With this legislation, we are well on our way toward creating a better Nevada for our educators, students and families."
The mining tax came in the face of pressure from three proposed constitutional amendments unveiled last summer. If lawmakers had advanced those, they would have headed to a statewide vote in 2022 and could have had a more dramatic impact on the mining industry, which has long been a target of progressive advocates who say it is not paying its fair share of taxes.
Instead, lawmakers let the three measures die. Two other proposed ballot initiatives — a sales tax hike and a gaming tax hike supported by the Clark County Education Association — are also supposed to be withdrawn by the union as part of the agreement.
The bill also includes a host of other elements of the deal. It designates existing mining tax revenues to education instead of having them flow to the general fund, and it sets aside $215 million of the state's allotment of American Rescue Plan funds to support traditional and charter schools in their efforts to help children rebound from learning losses brought on by the pandemic.
It also gives a boost to Opportunity Scholarships, a tax credit-funded program that helps low-income children attend private schools but otherwise was on track to be phased out, opens the door for more funds for Medicaid personal care services, calls for a study on alternatives to the current model of elected school board trustees, and tasks the Commission on School Funding with exploring other routes for raising revenue for schools.
AB321: Permanent expanded mail voting
Nevada is now the sixth state to adopt largely all-mail voting systems after Sisolak signed Assembly Speaker Jason Frierson's AB321, permanently codifying pandemic-related election changes adopted for the 2020 election season. The legislation was staunchly opposed by Republicans; the bill passed on party lines out of both the Assembly and Senate.
"I'm proud of the work we did to expand access to the ballot box for all eligible Nevadans. As John Lewis said, voting is the most powerful non-violent tool we have in a democracy," Frierson said in a statement.
The bill requires all county and city clerks to send every active registered voter a mail ballot before a primary or general election. Inactive voters, who are legally registered to vote but don't have a current address on file with election officials, will not be sent a mail ballot. The bill will allow voters to opt out of being mailed a ballot by providing written notice to their local or county election clerk, and the measure maintains certain minimum requirements for in-person polling places.
The legislation does change some of the deadlines that were in place for the 2020 election — shortening from seven to four days the timeframe after an election when mail ballots postmarked by Election Day can be accepted. There is a reduction of seven to six days in time for voters to fix issues on their mail ballot (a process called "signature cure").
It also shortens the time for election officials to finish counting mail ballots after Election Day from nine days to seven days. It also requires the secretary of state's office to enter into an agreement with the State Registrar of Vital Statistics to cross check the list of registered voters in the state with a list of deceased individuals.
The bill also explicitly authorizes election clerks to use electronic devices in signature verification, require more training on signature verification and adopt a handful of other provisions aimed at beefing up election security measures — including daily audits on any electronic checking of signatures.
A last-minute amendment added to the bill will allow the sponsors of initiative petitions to withdraw qualified petitions up to 90 days before an election — a change intended to give legal authority for the Clark County Education Association to withdraw initiatives aimed at raising sales and gaming taxes. Union leaders have said they'll pull back the proposed ballot questions after lawmakers approved the mining tax compromise bill, AB495.
The bill appropriates about $12.2 million over the two-year budget cycle to the secretary of state's office for the costs of ballot stock, postage and postcard notifications.
AB400: Marijuana DUIs
This bill removes "per se" limits on the amount of marijuana metabolite that can be in someone's blood to trigger a DUI. While the limits are removed for situations that would constitute a misdemeanor, they remain when a person is facing a felony charge.
Supporters of the bill say the per se limits are an inaccurate way to detect impairment because of how marijuana works through the body differently than alcohol.
The measure passed the Assembly 26-16, with all Republicans opposed, but 16-5 in the Senate after it was watered down from its original version.
SB320: Transparency on food delivery fees
Passed unanimously out of the Senate and Assembly, this measure requires services such as DoorDash and Uber Eats to clearly disclose fees applied to food orders.
Sponsored by Sen. Dina Neal (D-North Las Vegas), the bill was tempered from its original version but still requires conspicuous disclosure of what portions of the price are for the food, taxes, delivery fees and the average commission charged to the restaurant.
It limits commissions to 20 percent plus a credit card processing fee during the COVID-19 state of emergency, unless the restaurant agrees to pay the delivery platform more for services such as marketing.
SB166: Hate crimes
This measure clarifies that a crime does not need to be committed by someone with different characteristics than the victim to be considered a hate crime.
Sponsored by Sen. Melanie Scheible (D-Las Vegas), the bill specifies that characteristics include, race, color, religion, national origin, physical or mental disability, sexual orientation or gender identity. It also provides that a perpetrator may be punished with an additional penalty if he or she commits a crime based solely on the characteristic of the victim, even if the victim and perpetrator share that characteristic.
The measure passed out of the Senate on a party-line vote with Republicans in opposition, and then out of the Assembly in a 33-8 vote.
SB327: Hairstyle discrimination
Nevada joined at least 10 other states, including Washington, California and Colorado, with the passage and signing of SB327, which provides protections against discrimination based on hairstyles associated with particular races.
Sponsored by Sen. Dina Neal (D-North Las Vegas), the legislation extends statutory protection to hair texture and protective styles such as braids, locs, twists and knots in the workplace and public schools.
The bill passed out of the Senate in a 20-1 vote, with the only opposition vote from Sen. Ira Hansen (R-Sparks). In the Assembly, Republicans Heidi Kasama (R-Las Vegas), Lisa Krasner (R-Reno), P.K. O'Neill (R-Carson City), Tom Roberts (R-Las Vegas) and Jill Tolles (R-Reno), joined Democrats in support of the legislation, leading to a 33-8 vote.
"This is something that is new to some of the folks in this chamber, but very real to others who have spent years of their lives trying to make sure that their hair is appropriate, based upon what is often someone else's standards," bill co-sponsor Sen. Dallas Harris (D-Las Vegas) said before a vote on the measure.
AB195: English Language Learner bill of rights
This measure establishes an English Language Learner (ELL) bill of rights which includes the right to a free and public education (regardless of and without disclosing immigration status), the right to have an interpreter for significant interactions with school districts and information about the student's progress in the appropriate language.
The bill's sponsor, Assemblywoman Selena Torres (D-Las Vegas), said during one of the bill's hearings that the legislation will help families be aware of their rights and more easily receive aid.
The bill passed out of the Assembly on a 34-8 vote and then unanimously out of the Senate.
SB344: Tiger King bill
This so-called "Tiger King" bill, nicknamed for the Netflix series on a wild animal collector, prevents people who own a wild animal from allowing it to come into contact with the general public, including through allowing people to take a photo while holding the wild animal.
After passing through the Senate in a 12-9 vote along party lines, the measure was significantly watered down from its original version, which banned the owning, breeding, importing and selling of dangerous wild animals. Members of the Assembly voted 35-6 to pass the bill.
SB203: Lawsuits over sexual exploitation
This measure, sponsored by Sen. Marilyn Dondero Loop (D-Las Vegas), allows a victim of sexual abuse or exploitation, who was a minor at the time of the offense, to commence a civil action to recover damages at any time after the violation occurred. The bill does maintain, though, that any action must commence within 20 years after the victim turns 18 years old.
Entities are also liable for damages if they financially benefit from the exploitation, although a hotel or motel with more than 175 rooms is not considered to have benefited from the rental of a room used in the commission of exploitation.
The bill passed 18-3 in the Senate and 32-9 in the Assembly. All those opposed were Republicans.
June 2, 2021 Bill Signings by Michelle Rindels on Scribd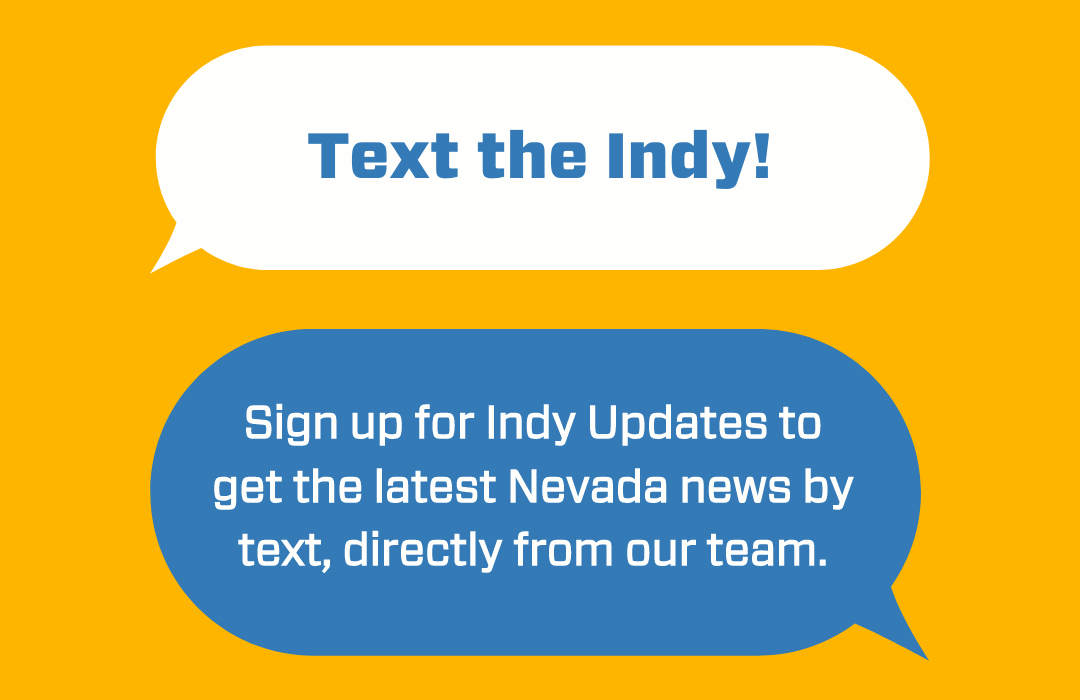 Featured Videos