Sisolak unveils details of proposed Governor's Office for New Americans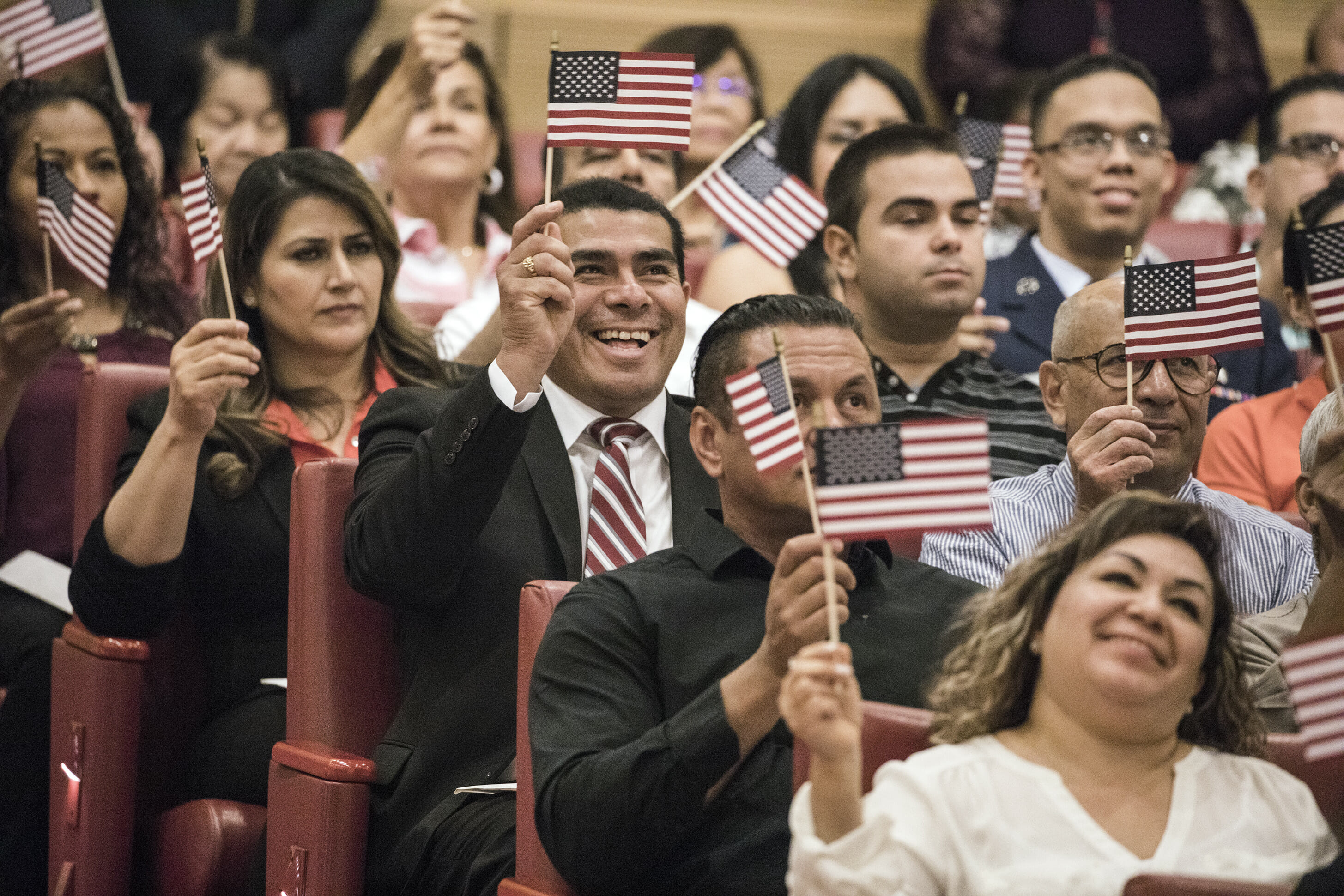 This story has been edited for brevity and clarity and translated from Spanish.
In an inaugural State of the State address that touched on the economy, education, taxes and school security,  Democratic Gov. Steve Sisolak also announced a smaller but notable initiative — the creation of a center in Las Vegas that will help the immigrant community better adjust to American life.
Francisco Morales, a Sisolak spokesman, said that the Governor's Office for New Americans is expected to open its doors in October if funding is approved. Sisolak's budget calls for an administrator and one support staffer, at a cost of $184,000 in the 2020 fiscal year and $205,000 in the 2021 fiscal year.
Morales said the office will have its headquarters in Southern Nevada, within the governor's office at Grant Sawyer State Office Building, located on Washington Avenue, near Las Vegas Boulevard.
"The focus will be on helping people blend in to our society more easily and learn about all the services and benefits our state offers," Morales said in an interview during the Cafecito with Luz and Michelle radio show. "So, they will feel there is an office within the state that recognizes their contributions and that they are a part of our state and also of the country."
Morales said the plan is to combine efforts with non-profit organizations that provide assistance to the immigrant community, such as the Legal Aid Center of Southern Nevada, Casa del Immigrante Foundation, and the UNLV Immigration Clinic.
"The goal is to try to centralize services and to serve as a source of information people can trust. I think sometimes people are afraid, they're shy when it comes to approaching their government and that's why we want to create an office where they'll feel comfortable," he said. "And to have people who speak Spanish, people from the community."
Morales also noted that the Governor's Office for New Americans will provide assistance to beneficiaries of the Deferred Action for Childhood Arrivals (DACA) program so they can learn how to apply for occupational licenses and become teachers, for example.
In his State of the State address, Sisolak mentioned Deisy Castro, a DACA recipient and special education teacher who works at a school in Clark County. He met her during his campaign for governor.
"When Gov. Sandoval did the right thing and signed a bill in 2015 that allowed DREAMers to obtain a teaching license, she immediately took advantage of it," Sisolak said.
In May 2015, in an effort to address a teacher shortage in Nevada, Sandoval signed AB27, which allows teachers who are protected by DACA to obtain a teaching license.
The Governor's Office for New Americans will also provide guidance to immigrants on how to open new businesses and become familiar with the state's public services.
The idea of a center to assist new immigrants in Nevada came up in the 2017 legislative session.
Democratic Sen. Mo Denis said that he introduced SB186 in hopes that those who have degrees in other countries are able to apply their skills to the U.S. rather than taking a low-wage job outside their field of expertise. He testified at the time that the bill language did not draw a distinction between documented and undocumented immigrants.
The bill got a hearing in April 2017 but faced criticism that it would help people who are in the country illegally. It died in committee.
Nevada won't be the first state to have an office for new Americans. New York State announced plans for an office last year with the same name, with a focus on providing legal services to immigrants. Denis said Michigan and California have launched similar centers.
Democratic Assemblyman Edgar Flores applauded Sisolak for proposing the initiative, saying it made a statement about the state's values.
"This state recognizes the importance of individuals who come from a different background, come from a different country, and can become an amazing contributor," Flores said in an interview after the State of the State address. "I don't think we've ever had a conversation from Day 1 that we start this clearly saying we see you, we acknowledge you and we want to help."
Reporters Yazmin Beltran and Michelle Rindels contributed to this story.
The Nevada Independent is raising $200,000 by Dec. 31 to support coverage of the 2024 election.
Tax-deductible donations from readers like you fund this critical work.
If you give today,your donation will be matched dollar-for-dollar.
Give + Get Matched
Featured Videos