State Sen. Woodhouse targeted in recall effort related to 'sanctuary city' issue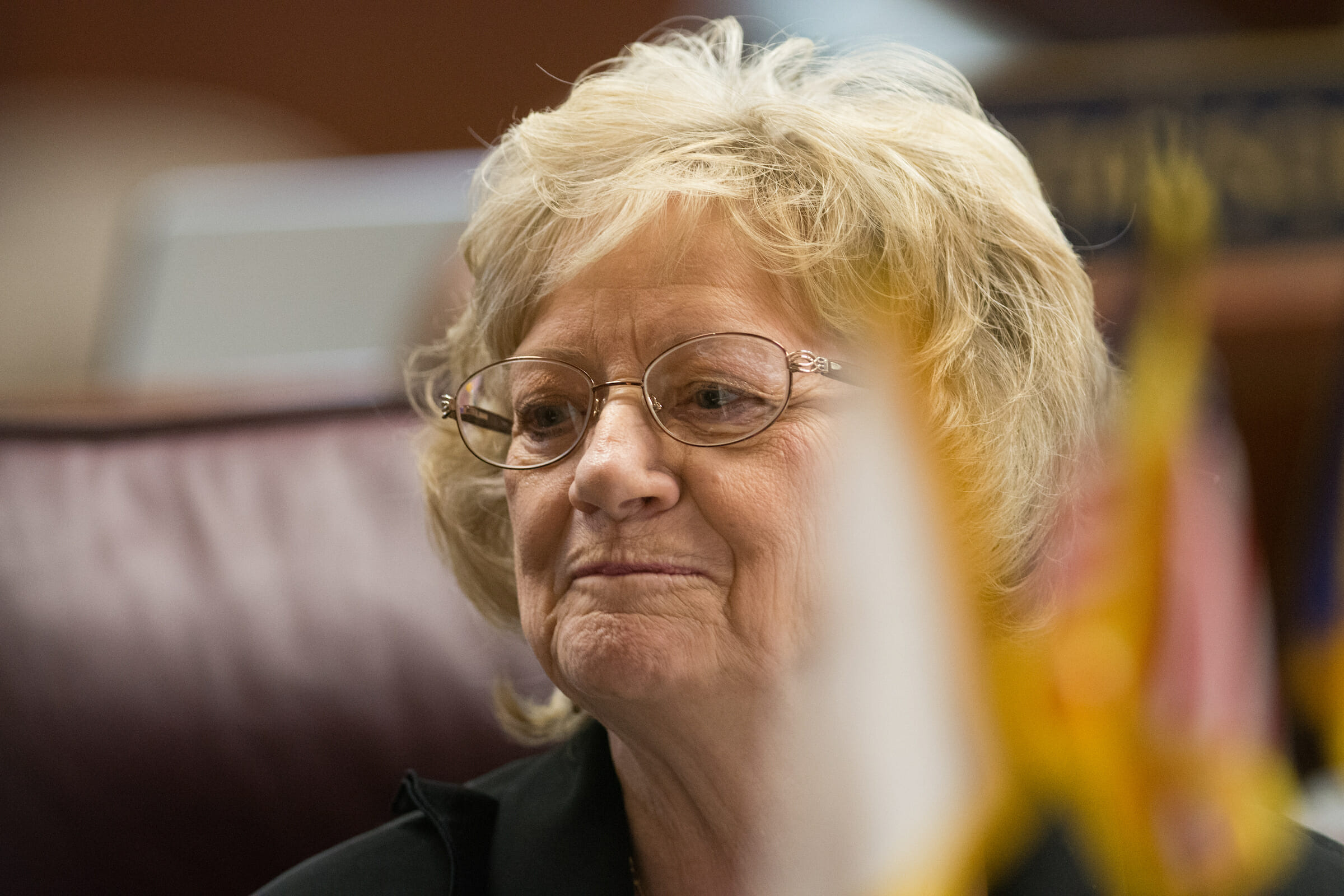 Former Republican Assemblyman Stephen Silberkraus is spearheading an effort to recall Democratic State Sen. Joyce Woodhouse and replace her with her Republican opponent in the 2016 election, Carrie Buck.
A one-page notice of intent to recall Woodhouse filed Aug. 2 offers no insight as to why Silberkraus and two other Henderson residents — Chelyn Sawyer and David Satory — intend to circulate a recall petition. But a recall committee established by Silberkraus to fund the effort states that its purpose is to "recall Senator Joyce Woodhouse and replace her with Buck."
Sawyer is married to Silberkraus, who could not be reached for comment on Wednesday or Thursday. A phone number on the recall committee registration form goes straight to a voice mailbox that hasn't been set up.
Henderson resident Cathy Kama, who is not a registered Democrat and identifies as nonpartisan, said that a signature-gatherer who knocked on her door Thursday afternoon cited the reason Woodhouse was being recalled as a "sanctuary city" bill that the Democratic senator supported and that he appeared to frame the recall as if Woodhouse had gone back on a promise to voters.
Woodhouse co-sponsored Democratic Sen. Yvanna Cancela's bill, SB223, during the 2016 session that would have limited the ability of local law enforcement to provide immigration related data to federal authorities, except under specific circumstances. However, even after significant revisions, Democratic Senate Majority Leader Aaron Ford scuttled a hearing on the bill, which died in committee without ever receiving a hearing or a vote.
Republican Senate Leader Michael Roberson seized on the legislation during the session, referring to it a "sanctuary city" bill, and introducing his own bill, SB333, to prevent cities or counties from adopting policies that prohibit, limit or discourage local law enforcement agencies from cooperating with federal immigration authorities. He also is chairing a committee to introduce a ballot measure for the 2018 election to "prevent sanctuary cities in Nevada."
Woodhouse also was a co-sponsor on a less high-profile bill, SB389, which also never received a hearing, to prohibit government entities that maintain a database or other records about individuals' immigration status, nationality or citizenship from disclosing that information to the federal government, except under certain circumstances.
Woodhouse, a former elementary school teacher, faced a tough re-election battle against Buck, executive director of Pinecrest Academy, in Senate District 5. The Democratic senator narrowly prevailed over her Republican opponent by 469 votes, 47.9 percent to 47 percent.
Silberkraus, who won the Assembly District 29 election in 2014, was defeated by Democrat Lesley Cohen in the 2016 election. Assembly District 29 covers the Green Valley portion of Henderson and is nested inside of Senate District 5.
The petition needs to receive 14,412 signatures from residents confirmed to have cast ballots in Senate District 5 in the 2016 election by Oct. 31 in order to qualify.
Woodhouse released a statement Thursday addressing what she termed a "baseless" effort to recall her while noting that she's proud of her accomplishments for Nevada children and families during the most recent legislative session.
"This is an abuse of the recall process by individuals who are unfortunately still bitter about the results of the last election," she wrote. "I'm grateful to my colleagues and constituents for the outpouring of supportive calls, texts, and tweets. If Republicans do get the required signatures, I'm confident voters will make the same decision they already made last November."
Senate Majority Leader Aaron Ford called the recall attempt a "pitiful attempt to subvert the will of voters."
"This is a desperate effort to change the results of the last election and steal a seat in the Nevada Senate," Ford said in a statement. "We demand that the individuals behind this ridiculous recall petition immediately release their intentions to the public and explain why forcing an expensive special election would not be a complete waste of money for Nevada taxpayers."
Nevada law only requires that someone seeking to recall an elected official file a so-called notice of intent and signed by three registered voters who voted in the district in the prior general election. However, the law does not explicitly require that the actual recall petition, which includes an explanation of why the official should be recalled, be filed as well.
Sources confirmed that Daniel Stewart, who recently left a position as general counsel for Gov. Brian Sandoval and is now employed at Hutchison & Steffen (the law firm co-founded by Lieutenant Governor Mark Hutchison), is the recall committee's attorney. In an email, Stewart confirmed that he had left the governor's office last month but "cannot comment at this time absent instruction from my client."
Sandoval's office said in a statement that the governor was not previously aware of the recall effort against Woodhouse and is not involved with it.
"The Governor had no prior knowledge of the recall and has not contributed to the efforts which are completely separate from his office and priorities," the governor's office said in a statement. "Since it is filed, it will be up to the voters but the Governor will have nothing to do with it."
John Vellardita, executive director of the Clark County Education Association, said he heard about the recall effort Wednesday afternoon via social media. The teachers union will review "what it all means" and weigh in at some point, he said.
Vellardita said he didn't know the motive behind the recall effort but noted that Woodhouse has been a supporter of public education. "It's in her DNA," he said.
Silberkraus himself along with two other Assembly Republicans were the subject of a recall efforts during the 2015 session over their support for a business tax proposed by Gov. Brian Sandoval. A similar effort to recall then-Assembly Speaker John Hambrick fell well short of the signatures needed to trigger a special election.
No recall petition filed against a legislative member since 1993 has succeeded.
Petition to Recall State Sen. Joyce Woodhouse by Megan Messerly on Scribd
Committee to Recall Senator Joyce Woodhouse Registration Form by Megan Messerly on Scribd
This is a developing story. Check back for updates.
Riley Snyder contributed to this report.
Update 8-17-17 at 2:33 p.m.: This article has been corrected to reflect the fact that Democratic Sen. Joyce Woodhouse was a co-sponsor on SB389.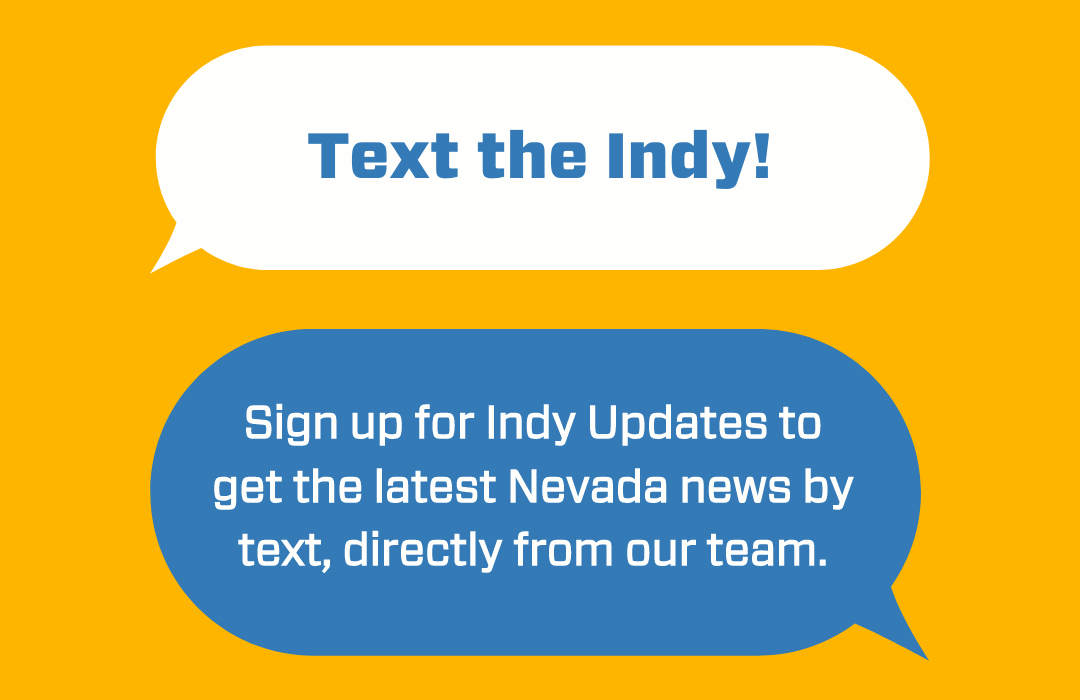 Featured Videos