Supreme Court: Challenge to lawmakers holding government jobs can proceed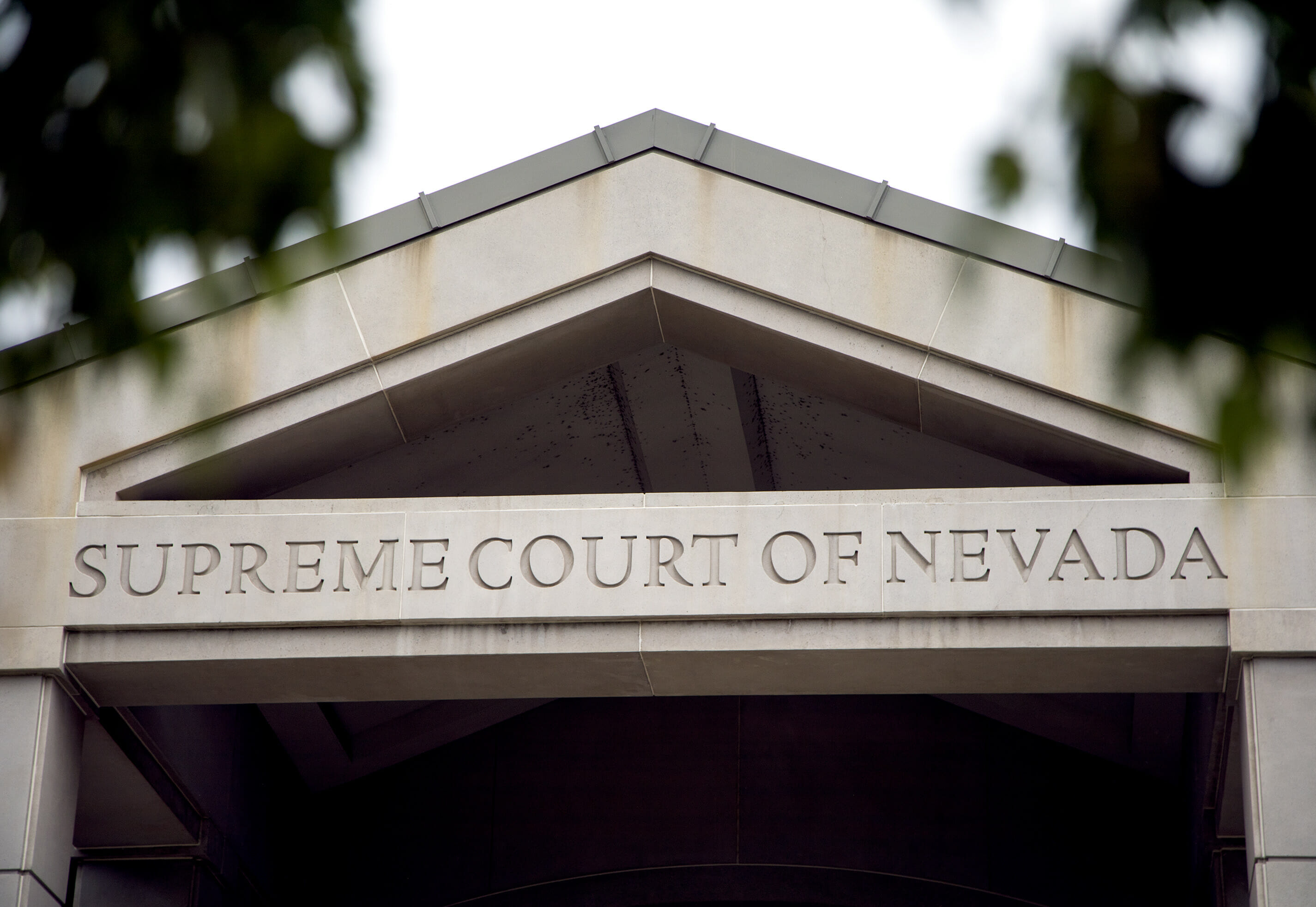 The long-unanswered, thorny question of whether members of Nevada's part-time Legislature can also be employed in lower-level government positions is finally on track for a decisive answer.
In a unanimous decision issued Thursday, the Nevada Supreme Court granted standing to the Nevada Policy Research Institute (NPRI), a libertarian-leaning think tank, in their separation-of-powers lawsuit challenging the status of roughly a dozen state legislators who also work for a government agency.
While the decision relates to standing — meaning that it won't immediately affect any legislators or their employment outside of the body — it is a signal that the state's highest court is ready to finally make a clear decision on a contentious separation-of-powers question that has gone unanswered for several decades.
"As NPRI has long argued, the government has an obligation to operate within the confines of the Constitution," NPRI spokesman Robert Fellner said in an email. "But that will only happen if the judiciary permits Nevadans to bring constitutional challenges such as these. Today's ruling is thus a tremendous victory for all those who believe in constitutional government and the rule of law."
The complaint was originally filed by NPRI in July 2020 challenging the then-13 state lawmakers who also worked as public employees (resignations and job changes have since brought the number down). The case was dismissed by a district court last year, and appealed to the state Supreme Court.
The debate stems from language in the Nevada Constitution that enshrines the separation of powers between the executive, legislative and judicial branches and holds that "no persons charged with the exercise of powers properly belonging to one of these departments shall exercise any functions, appertaining to either of the others, except in the cases expressly directed or permitted in this Constitution."
But that language has invited uncertainty as to whether the separation of powers prohibition also bars lower-level public employees such as teachers, professors, firefighters or local government employees from serving in the state's part-time legislative branch.
In their decision, members of the high court opted to "limitedly expand" what's called the public-importance exception in allowing NPRI to pursue the case. Typically, court cases require an individual who has been wronged by a certain party in order to successfully meet standing requirements — which is why past separation of powers cases filed by NPRI included individuals who sought the specific public-sector job held by a legislator.
In 2016, the court created an exemption to the normal standing rule in a case involving funding of the school voucher-like Education Savings Accounts, granting standing to a non-appropriate party in a case that involved a legislative spending decision in a matter of "significant public importance."
The decision Thursday slightly broadens that standing exception in cases that affect separation-of-powers issues "provided the issue is likely to recur and there is a need for future guidance."
Although the court found that NPRI's case failed to meet all of the prongs required under the previously established public-importance exemption standard, it nonetheless decided to expand the standing requirements to a limited number of "extraordinary cases" involving separation-of-powers issues. The court concluded that "this is one of those rare cases."
"Our refusal to grant standing under these circumstances could result in serious public injury — either by the continued allegedly unlawful service of the above-named officials, or by the refusal of qualified persons to run for office for fear of acting unconstitutionally — because this unsettled issue continues to arise," the order states.
The order also found that NPRI is an "appropriate party" to bring this case, as it had demonstrated that the issues raised in the organization's lawsuit are "unlikely to be properly raised by any other parties with greater interest." Over the past decade, NPRI has filed two similar lawsuits, and the state has seen a long line of other litigation and legal opinions dissecting the separation-of-powers issue.
The court has yet to rule on another pending separation-of-powers case, challenging a case prosecuted by state Sen. Melanie Scheible (D-Las Vegas), who works as a deputy district attorney in Clark County.
In that case, a Clark County District Court judge overturned a Henderson woman's 2018 drunk driving conviction on the grounds that Scheible is an elected state senator. Though oral arguments before the Supreme Court in that case were held concurrently with the NPRI case, it remains pending before the court.
Updated on 4/21/22 at 9:46 a.m. to include a quote from NPRI.
The Nevada Independent is raising $200,000 by Dec. 31 to support coverage of the 2024 election.
Tax-deductible donations from readers like you fund this critical work.
If you give today,your donation will be matched dollar-for-dollar.
Give + Get Matched
Featured Videos