Why advocates say hundreds of students could lose Opportunity Scholarships
A drop in funding, plus a first-come, first-served process, could oust kids from the school choice program. Democrats are skeptical of Lombardo's solution.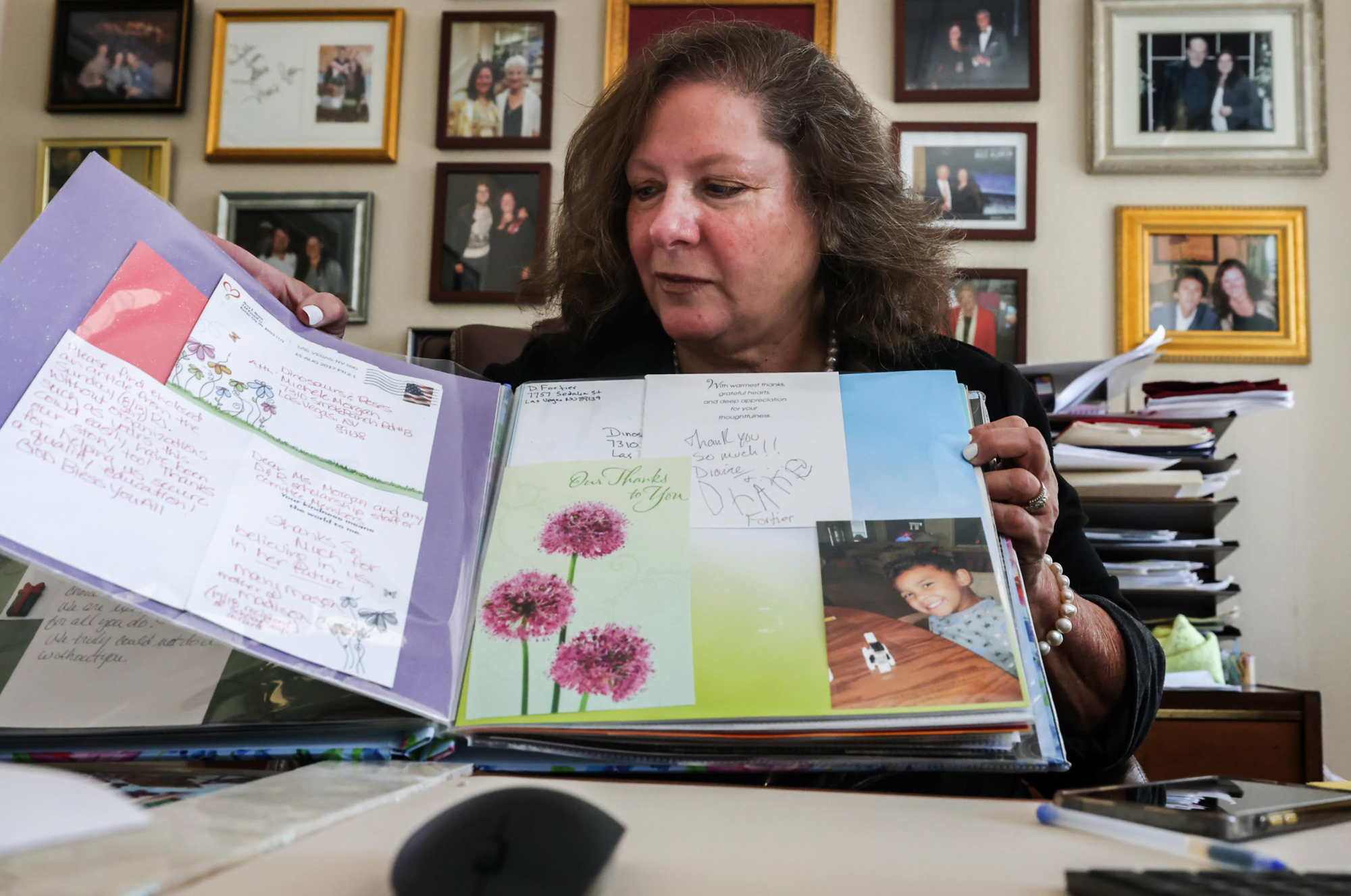 Alicia Manzano has three children — a high school senior, a freshman and a sixth grader — who received Opportunity Scholarships over the past six years.
Manzano said she applied for the scholarships because she was concerned about issues at East Las Vegas public schools her children were zoned for, including low academic performance, student violence and overcrowding.
"When my eldest daughter attended her former school, she would always tell me that she wanted to study and concentrate, but that she couldn't because it was too noisy," Manzano told The Nevada Independent in a phone interview in Spanish.
Parents including Manzano are in the middle of a politically fraught fight over funding for the Opportunity Scholarship program, which provides need-based scholarships to certain low- and middle-income students to attend private or religious schools. About 1,400 students received one of these scholarships last school year, a number that has declined since 2019 when legislative Democrats froze available funding for the program, arguing at the time a 10 percent annual growth provision would soon become fiscally unsustainable.
State lawmakers are set to meet Wednesday to consider a proposal from Gov. Joe Lombardo that would allocate $3.2 million in federal COVID aid money in order to avoid hundreds of students potentially being kicked off of the program because their scholarship providers lost out on a share of limited funding in a first come, first served distribution process that critics say is unfair.
Manzano said the program has been beneficial to her three oldest children, particularly since they enrolled at Mountain View Christian Schools, a private religious school near downtown Las Vegas.
"They seem more calm. They go to school happy. They're not affected by the bullying that takes place at other schools," she said.
But legislative Democrats, who make up a majority of the interim committee that makes spending decisions when the Legislature is out of session, have raised questions over the funding proposal and the financial operations of entities that provide the scholarships.
Limited tax credits
Scholarship funding comes from donations from businesses to scholarship granting organizations (SGOs). The businesses in turn receive a tax credit from the state. While no state funding is given directly to the scholarship program, Democrats have argued the state should be more focused on meeting public education funding goals.
State law caps the amount of tax credits that can be extended for the Opportunity Scholarship program at $6.6 million, but lawmakers have in 2019 and 2021 agreed to allocate more dollars in one-time funding as part of end-of-session legislative compromises. However, lawmakers did not again increase program funding by the end of the legislative session in June, reverting back to the $6.6 million cap.
As a result, available tax credits are first come, first served, and not every SGO will get them.
Each year, SGOs have to apply to get tax credits on behalf of the businesses that have pledged to make scholarship donations. The Department of Taxation accepts applications from qualified scholarship organizations and then approves tax credit applications in the order they are received.
Every year since the creation of the Opportunity Scholarship program, there's always been enough tax credits to go around to all the participating SGOs.
But this year, AAA — the largest SGO which gives scholarships to around 900 students — received the entire $6.6 million available in tax credits and can continue to support all existing scholarship recipients.
"AAA was fortunate in that we were virtually first in line to get our applications," said AAA lobbyist Denise Lasher.
That left the other SGOs in a lurch.
School choice advocate Valeria Gurr, a senior fellow for the American Federation for Children, a national school choice advocacy group, has estimated that about 600 students are in line to lose their scholarship funding if the tax credit cap remains static.
Silver State Scholarships Executive Director Michele Morgan said her SGO, which serves the second-largest number of students, 540, had some money in reserves, but was surprised to get their entire application denied.
"It wasn't fair that they gave away all the funding and they didn't give anyone else any funding," she said.
As a result, Silver State Scholarships only has enough funding from carryover reserves for 42 students this year, meaning more than 400 scholarships cannot be renewed. The organization is requesting $2.5 million.
Student Choice Fund of Nevada said in a July statement that it currently funds 75 students, and anticipates a massive reduction in both scholarship dollars and the number of students the organization will be able to support, but did not give any specifics. The SGO is requesting $290,000 in additional funding to continue supporting the students in its program, according to documents provided to lawmakers and reviewed by The Nevada Independent.
When asked if SGOs could still ask businesses to donate money without receiving any tax credits in return, Morgan said it's unlikely.
"This is in lieu of them paying their tax bill," she said. "If I asked them for a donation, they'll give me $250 and say goodbye and good luck. That's not going to do anything for anybody."
But Lombardo's novel solution of using unspent COVID relief dollars to backfill funding for the program still requires approval from legislative Democrats, who control the Interim Finance Committee, 15-7. They signaled last Friday that they had yet to receive answers from either the Lombardo administration or SGOs as to whether the groups have the funds necessary to keep students on the rolls.
In a press release sent last Friday, the joint Senate and Assembly Democratic caucuses took issue with a failure to explain what they described as "surplus funds" — the $3.8 million difference between money SGOs reported raising through donations in 2022, and money they had awarded in scholarships.
As part of that release, Democrats also published a list of questions they had sent the SGOs. That list came with a key addendum, warning the groups that they were prepared to consider the lack of "sufficient supporting information" as a failure to meet the "standards for approving this request."
Key to any potential outcome is whether Democrats will be convinced by SGOs that the money will go to existing students, rather than new ones.
Ahead of Wednesday's meeting, just one of the SGOs — the Injured Police Officer's Fund — sent answers to those questions in advance, according to a letter sent to lawmakers and obtained Tuesday by The Nevada Independent.
That letter, written by Project Director Minddie Lloyd, notes that the group granted just 31 scholarships in the 2022-2023 school year, but had been "working to grant" 216 partial scholarships in the 2023-2024 school year, of which only two were returning students. The group also said it has less than $17,000 in turnover funds from the last school year.
Lloyd's letter also says that the group had secured $445,000 in commitments for business donations already, but could not secure the corresponding tax credits.
While lawmakers debate on the governor's funding request, some families are left in limbo. Gurr said she's heard from a family who is asking their relatives for a loan to pay for tuition costs if they don't receive any scholarship funding.
Manzano's family is more fortunate. She said her three oldest children have already received scholarship award letters from AAA and the Education Fund of Northern Nevada, another SGO. AAA also approved an application for her youngest son, who's entering kindergarten this year. She said the scholarship funding they've received so far is not enough to fully cover the tuition costs for her four children.
But she's willing to pay the difference.
"I will do my best to keep my kids at their school," Manzano said.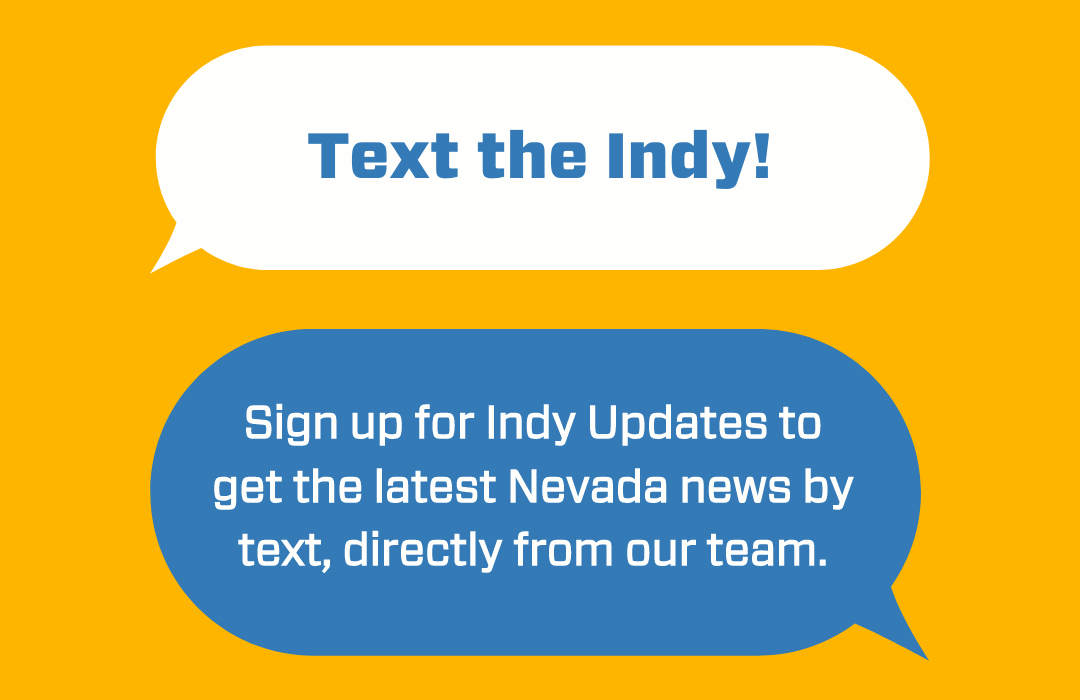 Featured Videos