With local and national controversies raging, Nevada lawmakers beefed up sexual harassment policies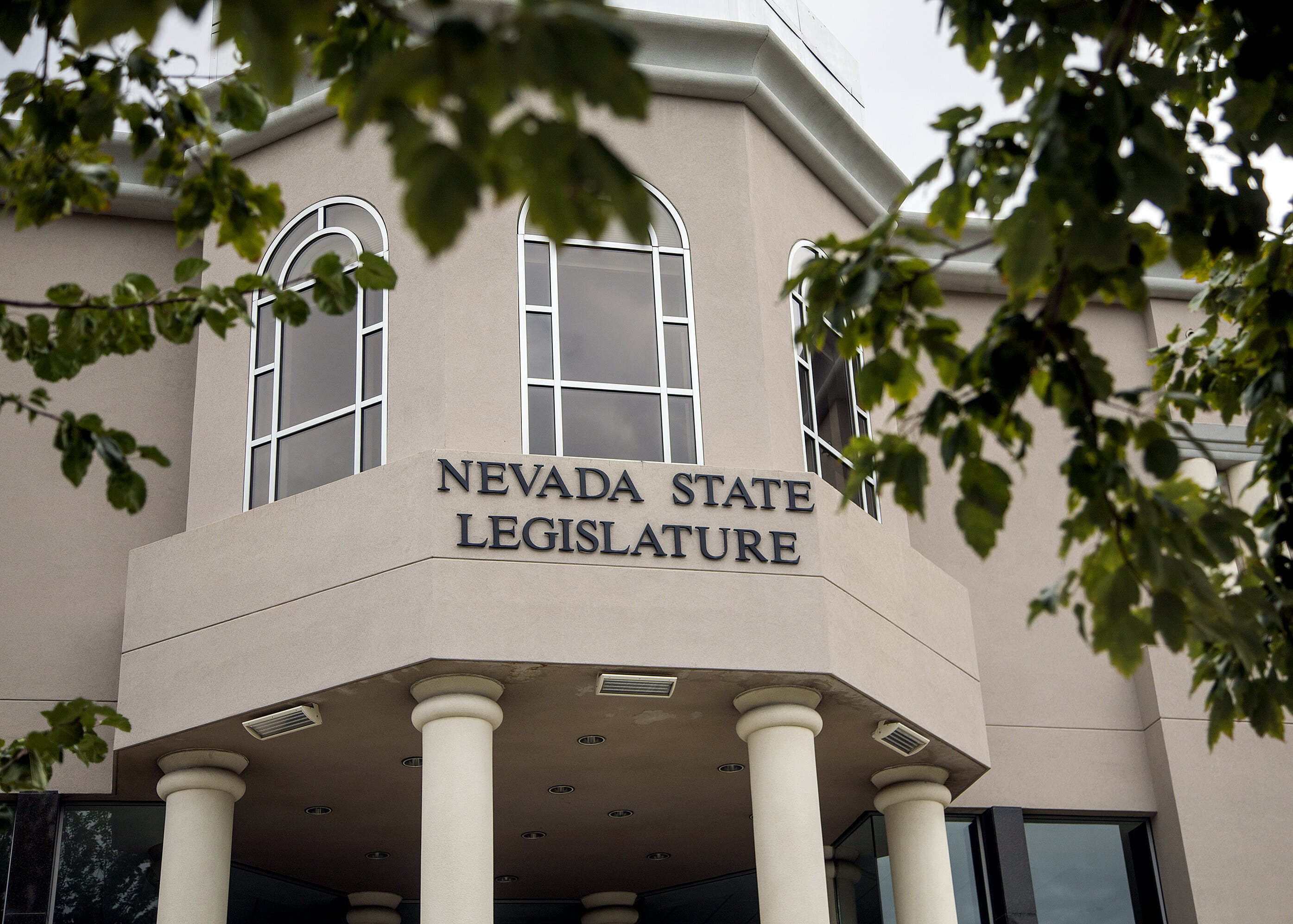 The growing awareness surrounding the hundreds of accounts of rampant sexual harassment and abuse among powerful figures from movie producer Harvey Weinstein to former Fox News CEO Roger Ailes hasn't flown over Nevada.
Just this year, state leaders hired an outside firm to investigate multiple allegations of inappropriate behavior and sexual harassment by Democratic state Sen. Mark Manendo, ultimately leading to his resignation after more than 20 years in state government when investigators confirmed at least 14 instances of "inappropriate conduct."
But Manendo wasn't the first or last state-level official to be accused or leave office over sexual harassment — similar claims and investigations have rocked statehouses from coast to coast, including New York, Missouri, Oklahoma and Tennessee.
In California, a group of more than 140 women including six active state legislators signed a letter last week detailing and targeting the "pervasive" culture of gender-influenced mistreatment and sexual harassment.
On the surface, most state legislatures have the tools in place to respond to sexual harassment. According to an October 2016 poll taken by the National Conference of State Legislatures, at least 37 states have a "formal, written personnel policy or guidance for legislative employees" to respond to allegations of sexual harassment.
But Rick Rossein, a professor with the CUNY School of Law who helped New York's legislature rewrite its policy following a major sexual harassment scandal in 2013, said many of those policies don't go far enough or are too informally enforced to be effective.
Rossein said developing a clear, delineated process for submitting, reviewing and disciplining cases of sexual harassment was necessary to stem statehouse cultures that tend to look the other way.
"The rule of law is very important, that everybody knows what the rules are, that the rules applied consistently, that they're applied fairly, and that they will be applied," he said. "And that there is a process that moves from Point A to whatever the endpoint is."
Nevada leaders changed some of their own internal rules on submitting complaints at the very end of the 2017 legislative session — here's a look at what those changes are, and how Manendo's conduct brought the issue to the fore.
Mark Manendo
Many of the proposed rule changes came about in the immediate wake of sexual harassment allegations against Manendo, a longtime lawmaker who's logged several complaints of alleged sexual harassment over the last two decades.
The Democratic state senator, who was first elected to the Assembly in 1994, was the subject of a sexual harassment investigation in 2003 over allegations that he made inappropriate comments to a pair of legislative interns. No disciplinary action was taken, though Manendo was removed from his position as a committee chair the following legislative session.
Democratic leaders privately reprimanded Manendo during the 2009 session, which the Las Vegas Sun reported was over comments made to a state worker telling her in "vulgar terms that he found sexual gratification in viewing photos of her."
State Senate Majority Leader Aaron Ford hired an outside investigator to look into complaints filed against Manendo in May 2017. The investigation continued for nearly two and a half months, with Manendo continuing to serve out the remainder of the 2017 legislative session despite having his committee chairmanship stripped and being officially reprimanded on the floor of the Senate by Ford.
Manendo agreed to resign in July after the investigator found at least 14 incidents of "inappropriate contact" during the 2017 legislative session, including allegations that he contacted one of the witnesses and urged her to "fabricate a different version of events."
Had Manendo refused to resign, it's unclear whether state lawmakers would have been able to take further disciplinary action or remove him from office. Nevada has an independent state Ethics Commission, but it's been prohibited from disciplining or taking up cases involving lawmakers since the state Supreme Court ruled in 2009 that doing so is "an unconstitutional delegation of power in violation of the separation of powers provision of the Nevada Constitution."
Ethical oversight is instead performed by House-specific ethics committees, composed of lawmakers and members of the public which — as of a 2017 rule change — are allowed to meet outside the confines of the 120-day legislative session. Neither the Assembly nor Senate ethics committees appear to have ever even held a meeting since at least 2009.
Nevada's changed rules
Nevada lawmakers approved several last minute rule changes in the waning minutes of the 120-day legislative session, requiring legislative staff to develop a formal reporting system for complaints, expanding existing harassment policy to specifically address lobbyists and creating a new section creating a "Legislative Code of Ethics."
That code prohibits lawmakers, legislative staff and lobbyists from a variety of inappropriate conduct including intentions to "threaten, harass, intimidate or improperly influence" another person, create a hostile work environment, cause "harm or serious emotional distress," or involving dishonest or fraudulent behavior against another person. The changes also require them to follow the code in the interim period between legislative sessions.
Existing legislative rules already prohibit sexual harassment, and laid out a complaint process allowing for a "discreet and impartial" investigation that, if necessary, can be directed to a committee of legislators of the appropriate house. The rules direct lawmakers to take "appropriate disciplinary or remedial action" if the policy is broken, but it doesn't specify what those processes look like.
The rules also directly state that they do not create any "enforceable legal rights in any person."
Legislative Counsel Bureau director Rick Combs said in an email that the reporting system was a work in progress, but that it should be ready for approval in the next few weeks and certainly before the 2019 legislative session.
Balancing due process concerns and the fact that state legislatures are independent bodies with wide leeway in how to self-govern was an important factor in developing New York's revamped sexual harassment policy, Rossein said.
In addition to requiring a written non-retaliation policy for people submitting complaints and guaranteed confidentiality for accusers, Rossein said that it was extremely important legislatures use impartial, outside legal help during investigations to avoid any potential for bias.
"I'm a full time law professor, I don't need to be doing their investigation," he said. "But when I do it, I can do it without fear or favor because I'm just looking at the facts and making recommendations."
The Nevada Independent is raising $200,000 by Dec. 31 to support coverage of the 2024 election.
Tax-deductible donations from readers like you fund this critical work.
If you give today,your donation will be matched dollar-for-dollar.
Give + Get Matched
Featured Videos