Democratic state Sen. Mark Manendo resigns after sexual harassment investigation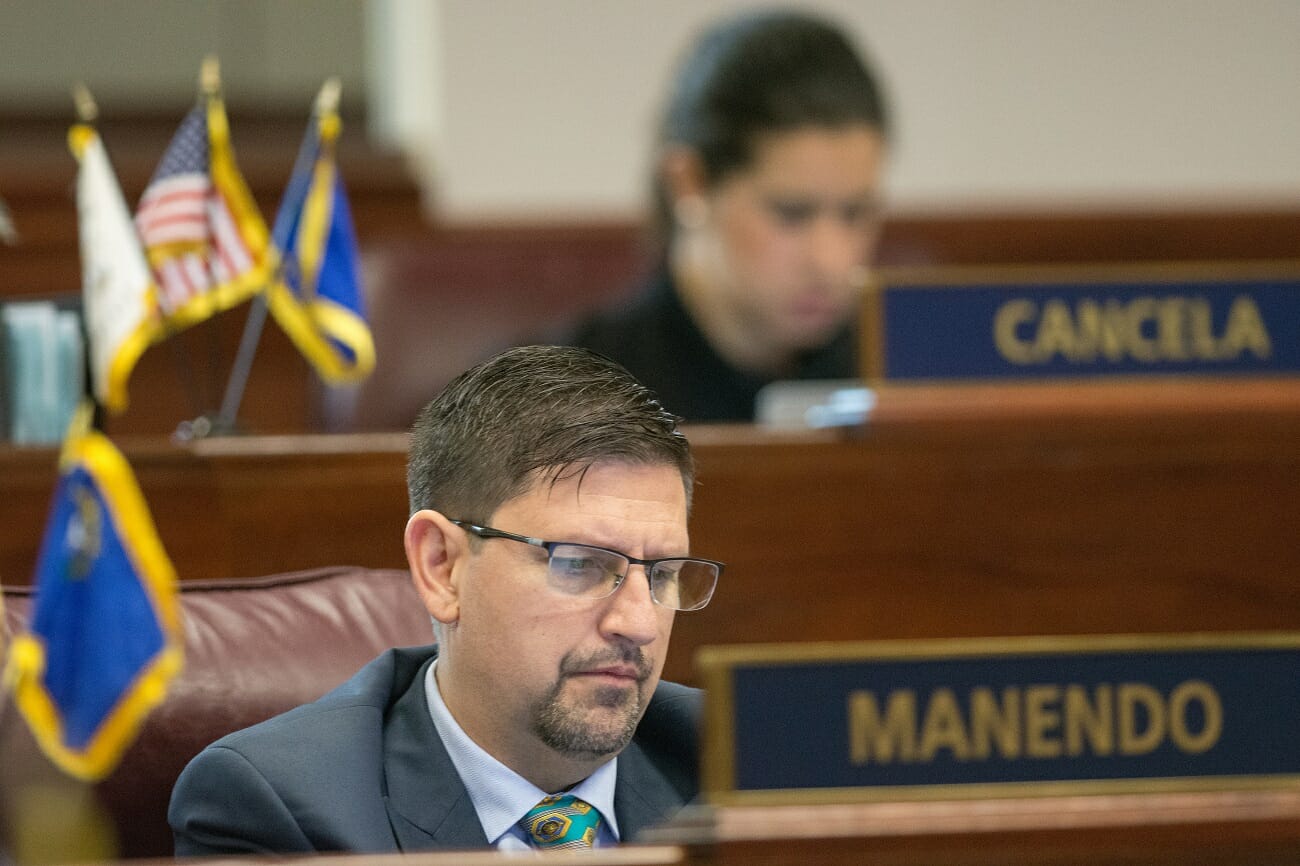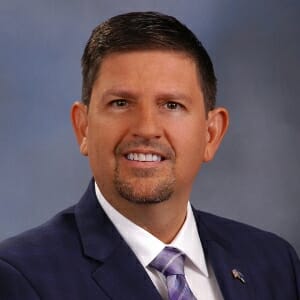 Longtime Democratic Sen. Mark Manendo resigned Tuesday from the Nevada state Senate after a two-and-a-half-month investigation into allegations of sexual harassment revealed witness tampering and multiple instances of misconduct dating back years.
The Senate Democratic Caucus issued a statement Tuesday evening saying an independent investigator found at least 14 incidents of inappropriate contact during the 2017 legislative session, as well as instances of misconduct in past sessions. While 58 people were interviewed, the caucus said it will not make the report public in order to maintain privacy for witnesses.
"The investigator concluded that these allegations were credible and established a pattern of Senator Manendo creating an environment that interfered with the work performance of female lobbyists, visitors, and employees of the Legislature," the statement said. "The investigator found Senator Manendo's behavior constituted repeated violations of the Legislature's anti-harassment policy and that his unacceptable actions ranged from sexual comments and advances to aggressive, confrontational, and harassing conduct."
Manendo and his lawyer did not answer calls seeking comment on Tuesday. In a resignation letter to Gov. Brian Sandoval, he said he was proud of his work supporting seniors, animals and veterans, as well as improving road safety.
"I am grateful for the support, trust, and confidence bestowed upon me over the years by my constituents and colleagues," he wrote. "As my senate term comes to an end, I feel now is the time to step aside and look for new opportunities to serve others."
Neither the letter, nor caucus officials, provided further information about the process leading up to the resignation.
Caucus officials also declined to provide further information about the process leading up to the resignation.
Senate Democrats did indicate in the statement that the longtime senator at one point contacted a witness and urged her to "fabricate a different version of events." That detail was first reported by the Las Vegas Review-Journal last month.
"Such behavior is not tolerable in any context, let alone by an elected member of the Nevada Senate. It is in the best interests of the institutions of the State Senate and the Nevada Legislature that Senator Manendo resign from office," caucus officials said.
Asked about the resignation at a Clark County Republican Party event on Tuesday, Senate Republican Leader Michael Roberson said: "About time."
Senate Majority Leader Aaron Ford announced an independent probe into complaints filed against Manendo in early May, and later stripped him of his chairmanship of the Senate Transportation Committee. The formal investigation, conducted by the law firm of Van Dermyden Maddux, finished on July 13.
On the last night of the 2017 session, Ford read a short statement saying that he'd become aware of complaints that span "many years, including complaints of multiple incidents this legislative session. He added that while the investigation was ongoing, Manendo's conduct, whether intentional or not, made people feel uncomfortable and was not befitting a senator.
"It has become clear to me that the Senator from District 21 has developed a reputation of harassing and intimidating young women at the Legislature and engaging in conduct that makes them uncomfortable and I believe his conduct has had a negative impact on the working environment within the Legislature," Ford said.
Ford said that he intended to streamline the complaint process and work on the definition of unacceptable behavior going forward.
It's not the first time that Manendo has been accused of harassing women. In 2003, then-Assembly Speaker Richard Perkins asked legislative staff to look into allegations against the then-assemblyman, a probe that was ultimately inconclusive.
After that session, Perkins decided not to re-appoint Manendo to chair the Assembly Government Affairs Committee. Perkins said the move was linked to the allegations.

Manendo, who represents a Las Vegas-area district, was first elected in 1994 and has served in both the Assembly and the Senate. If a successor is appointed before Manendo's term was set to end in 2018, the Clark County Commission would choose that person.
This is a breaking story that will be updated.
Senate Democrats' Statement on Mark Manendo Resignation by Michelle Rindels on Scribd
Resignation Letter
Senator Manendo Resignation Letter by Michelle Rindels on Scribd
The Nevada Independent is raising $200,000 by Dec. 31 to support coverage of the 2024 election.
Tax-deductible donations from readers like you fund this critical work.
If you give today,your donation will be matched dollar-for-dollar.
Give + Get Matched
Featured Videos