Republican Senate Leader Michael Roberson listens to proceedings during the first floor session of the 2017 legislative session at the Legislature in Carson City, NV on Feb. 6, 2017. Photo by David Calvert.
Without divulging his next move, Roberson calls for Republican unity heading into 2018
August 2nd, 2017 - 2:00am
State Senate Minority Leader Michael Roberson has remained mum about his political aspirations since the session ended, but on Tuesday the lawmaker said he has ruled out two possibilities.
As the featured speaker at a Nevada Republican Men's Club event, Roberson fielded a question about whether he plans to run for lieutenant governor — his widely speculated next career move. He largely dodged the question, opting to keep his intentions quiet for now.
"I'm not running for Congress, and I'm not running for re-election," Roberson said. "If I do run for another office, that announcement will be on another day."
Roberson spent the bulk of his address recapping the legislative session, which ended in June, and slamming what he termed the "radical" political agenda of Democrats who control both houses. He lamented Democratic-backed bills that would have put a tax on plastic bags, increased the minimum wage, forced small businesses to provide paid sick leave, given felons more rights and banned fracking in the state, among others.
And then he offered a call to action to his fellow Republicans assembled in the restaurant at Bali Hai Golf Club:
"I hope the laundry list of real policy proposals the Democrats put forth this last session makes it very clear to everyone in this room how important it is that we put our intraparty squabbles aside and focus on beating the real opponent," said Roberson, who lost in a GOP primary for Congress last cycle. "If they have a Democratic governor in 2019 and if they still control both chambers of the Legislature in 2019, all of that stuff I just mentioned will become law."
Roberson said he's crafting a plan to restore a Republican majority to the state Senate. He declined to offer details but did reference the budding gubernatorial race.
"I know there's been no announcement yet, but I'm just going to say right now: Everyone in this room should be calling Adam Laxalt and encouraging him to run for governor," he said.
Laxalt, the state's attorney general, is expected to jump into the race to replace Gov. Brian Sandoval, whose second terms ends in 2018. Roberson and Laxalt were allied during the last session, with the minority leader defending the attorney general after revelations he had been secretly recorded by Gaming Control Board Chairman A.G. Burnett.
Roberson also touched on two hot-button issues — Education Savings Accounts and sanctuary cities — during his luncheon remarks.
The senator acknowledged that Republicans' inability to secure funding for ESAs, a voucher-like program that would give families money to put toward certain educational expenses, was a "disappointment." Funding for the controversial program died in an endgame compromise that funneled $20 million to the tax credit-funded Opportunity Scholarship program and greenlighted a 10 percent excise tax on recreational marijuana.
"The fight is not over," Roberson said, referring to ESA funding. "All we need are the votes. We need a Republican governor, and we need more Republicans in the Legislature. The law is still on the books."
Meanwhile, Roberson said he is moving forward with plans for a ballot initiative that would amend the state constitution to ban sanctuary cities in Nevada. He's chairing Prevent Sanctuary Cities, the political action committee steering the effort.
Roberson said he hopes the PAC can start gathering signatures by Labor Day. If enough signatures are collected, a ballot question would appear in the 2018 and 2020 elections.
"Basically, it would just require local governments to comply with existing law," he said.
INDY FAST FACTS
Michael Roberson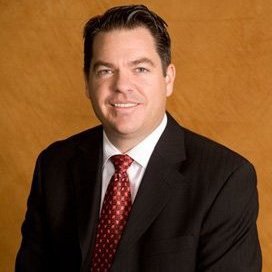 Job:
 State senate minority leader
Party:
Republican
In current office:
2010-present Senate Republican leader since 2015
Birthdate:
June 20, 1970
Education:
University of Kansas (B.S.) University of Kansas School of Law (J.D.)
Other public offices held: 
None
Total donations:
$2,862,589 
(5/28/10-6/6/18)
Top donors:
Las Vegas Sands $55,000 Station Casinos/Zuffa $47,500 Boyd Gaming $35,000 MGM Resorts International $25,000 Wynn Resorts $22,000
INDY FAST FACTS
Adam Laxalt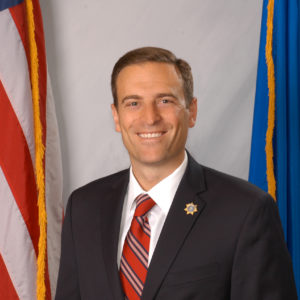 Job:
 Nevada State Attorney General
Party:
Republican
In current office:
2015-present
Birthdate:
August 31, 1978
Education:
Georgetown University (B.A.) Georgetown University Law Center (J.D.)
Other public offices held:
None
Total donations:
$8,262,050 (1/08/14 - 6/07/18)
Top donors:
Station Casinos/Zuffa/Fertitta $208,500 Las Vegas Sands $75,000 Marnell Properties LLC $42,500 Starpoint Resort Group/Partners $40,000 MGM Resorts $35,000
INDY FAST FACTS
Brian Sandoval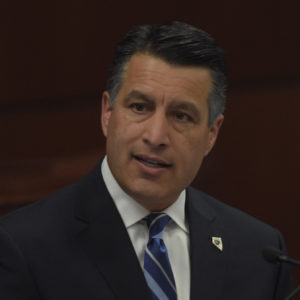 Job:
 Nevada Governor
Party:
Republican
In current office:
2011-present
Birthdate:
August 5, 1963
Education:
University of Nevada, Reno (B.A.) Ohio State University (J.D.)
Other public offices held:
U.S. District Court Judge (2005-2009) Nevada State Attorney General (2003-2005) Nevada Gaming Commission Chair (1999-2001) Nevada Gaming Commission Member (1998-2001) State Assemblyman, District 25 (1994-1998)
Total donations:
$5,035,808 (1/7/11 - 7/5/17)
Top donors:
Caesars Entertainment $245,000 Station Casinos $158,072 MGM Resorts International $160,000 Wynn Resorts $80,000 Marnell Properties LLC $70,000
From the Editor
The Nevada Independent
is a 501(c)3 nonprofit. We need help to attain the elusive goal of sustainability. We depend on recurring donations from you, the readers who believe in our mission of nonpartisan, transparent journalism. I know you are busy. I know you have many commitments. But if you would take a moment to
support our work
or bump up your current donation, I would be forever grateful.
Thanks for all of your support.
Best,
Jon Ralston
get our morning newsletter,
The Daily Indy
Stars & Struggles
Take a peek into today's education world through the lens of Sunrise Acres Elementary School in Las Vegas.
@TheNVIndy ON TWITTER