Indy Explains: Nevada joins amicus brief in lawsuit over sanctuary city executive order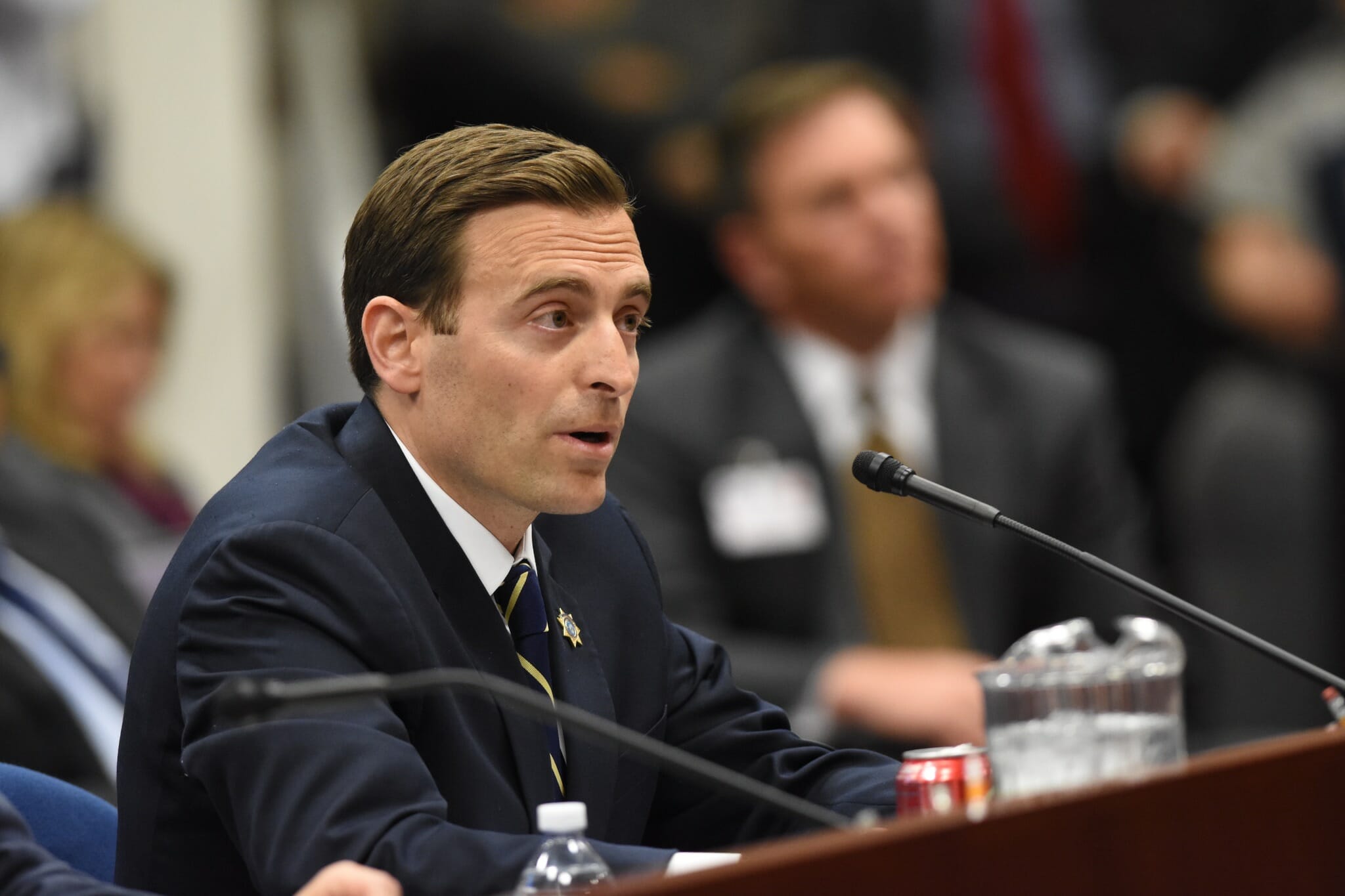 When Attorney General Adam Laxalt joined nine other states in filing a brief in support of the president's executive order on immigration, he said he did so to protect Nevadans from the threat posed to Nevada by sanctuary cities in California.
The brief is the most recent development in the ongoing battle over President Donald Trump's executive order to withhold funding from jurisdictions that don't comply with federal immigration law, this time raising questions over the impact that California policies could have on crime in Nevada. The discussion also has political implications here in Nevada where potential Republican candidates for 2018, including likely Republican gubernatorial contender Laxalt, have already begun to frame themselves as tough on crime.
Clark County also has battled being labeled a "sanctuary" jurisdiction by the federal government because of how the department handles detaining immigrants without authorization — only one of 10 jurisdictions to be singled out by the Justice Department. If slapped with the label, the county could risk losing millions of dollars in federal grant money that it receives each year.
Here is a look at the recent developments in the "sanctuary city" debate and how it has unfolded in Nevada.
The executive order
Days after taking office in January, President Donald Trump signed an executive order to withhold federal funding from so-called "sanctuary cities," jurisdictions that limit cooperation with federal immigration authorities. The executive order said that sanctuary cities "willfully violate" federal immigration law to protect immigrants from deportation, causing "immeasurable harm to the American people and to the very fabric of our Republic."
An existing federal law, 8 U.S.C. 1373, already bars any federal, state or local government entity from restricting or otherwise prohibiting any government entity or official from sending information to or receiving information from federal immigration authorities about a person's immigration status. Three major law enforcement grants administered by the Department of Justice and Department of Homeland Security — the State Criminal Alien Assistance Program (SCAAP), the Edward Byrne Memorial Justice Assistance Grant (JAG) and the Community Oriented Policing Services (COPS) grant — already include compliance with the law as a condition of receiving the grant.
The Las Vegas Metro Police Department, for instance, receives about $9 million of its $550 million annual budget from the Department of Justice, including the JAG grant for state and local law enforcement expenses and the SCAAP grant, which reimburses state and local governments for the costs of incarcerating undocumented immigrants.
The executive order states that the attorney general and the secretary of the Department of Homeland Security are responsible for ensuring that jurisdictions that fail to comply with the federal law are "not eligible to receive Federal grants, except as deemed necessary for law enforcement purposes." The order gives the DHS secretary the discretion to designate cities and counties "sanctuary jurisdictions" and mandates that the attorney general take "appropriate enforcement action" against any entities that fail to comply with federal law or have statutes, policies or practices on the books that prevents enforcement of federal law.
Jurisdictions, in the wake of the executive order, worried that the broad language could be used to strip all federal funding — including Medicaid funding and education grants, for instance — not just funds directly related to immigration or law enforcement, such as the three that already mandate compliance with Section 1373. In March, Attorney General Jeff Sessions made it clear that jurisdictions that don't comply with federal immigration laws would no longer be eligible for grants from the Justice Department and that the department would even take steps to "claw back" funds already awarded to jurisdictions in violation of federal law.
Defining "sanctuary city"
The difficulty is that — until recently — there hasn't been a uniform definition of "sanctuary city," and it was unclear exactly to which jurisdictions the executive order might apply. Cities and counties across the country have their own policies about how much information to share with federal immigration authorities and whether they will comply with any immigration detainers.
"It could be a jurisdiction that says we won't comply with detainers or we just aren't going to allow our state and local law enforcement to ask about immigration status in the field or something like we won't let ICE use our computer or our phones, any of our resources. It could be anything," said Amy Rose, legal director for the ACLU of Nevada. "Some have all of that, some have different types of rules. There is no actual definition for what that means."
Sessions, in a May 22 memo, defined sanctuary cities as those that violate Section 1373. The Justice Department in April singled out 10 state and local jurisdictions — including Clark County — for a review of whether they are complying with the federal immigration law.
The Justice Department's selection of the county was based on a 2014 press release from then-Las Vegas Metropolitan Police Department Sheriff Doug Gillespie, which said that in light of recent court decisions over the constitutionality of local law enforcement complying with immigration detainer requests, the department would no longer honor detainer requests without judicial determination of probable cause or a warrant from a judge. Metro, the largest law enforcement agency in Nevada, was concerned about a federal court ruling that an Oregon county had violated a woman's Fourth Amendment rights by holding her without probable cause.
Metro would hold detainees for Immigration and Customs Enforcement until the agency came to pick them up before the 2014 policy change. If they didn't come for a week, Metro would hold them for a week.
After the change, Metro made every effort to communicate with ICE before they released someone who was considered a priority. They also tried to reach a better agreement with the agency — giving them three hours notice or renting them a bed in the jail in which the person would be held — but never came up with a solution.
In January, the department changed its policy again after ICE told the department that it would provide them with a special form with written probable cause. In turn, Metro agreed to hold individuals for 48 hours beyond when they would've been eligible for release based on that document, which the department's counsel believes addresses the constitutional concerns.
Nevertheless, Metro was still included in two of ICE's "Declined Detainer Outcome" reports issued earlier this year by the agency, which the department argues were inaccurate. The department said that it has turned over every single individual for whom ICE has provided written probable cause.
A letter from Clark County sent late last month to the Justice Department pushed back on the notion that Metro was out of compliance with federal law and the insinuation that the county could be operating as a "sanctuary" jurisdiction.
"LVMPD, as law enforcement for Las Vegas, Nevada and Clark County, Nevada … is in compliance with 8 U.S.C. 1373," Metro general counsel Liesel Freedman wrote in a legal opinion attached to the letter. "LVMPD is not subject to any law that restrict it or its employees from sending to, or receiving from, ICE information regarding the citizenship or immigration status, lawful or unlawful, of any individual. Likewise, LVMPD policies and procedures are in compliance with 8 U.S.C. 1373."
Compare Metro's policies to those in place in San Francisco, which prides itself on being a sanctuary city and passed a "City and County of Refuge" ordinance in 1989. The city has come under fire from critics, who blame San Francisco's policies for the 2015 killing of Kate Steinle.
In 2013, the city passed its "Due Process for All" law, which only allowed law enforcement officials to hold an inmate for federal immigration authorities when the inmate had a violent felony conviction in the past seven years and was facing another violent felony charge. The law was changed in 2016 to allow the sheriff to notify immigration officials if an inmate had a violent or serious felony conviction in the past seven years or three or more lesser felonies from different events in the past five years — though a judge has to determine whether there is probable cause to hold someone on the current charge first.
"I don't mean to be stereotypical, but when people talk about sanctuary cities, you get the Golden Gate Bridge in your mind. San Francisco pops into mind," said Metro's government liaison Chuck Callaway, noting that he hadn't spoken directly with San Francisco police about how they conduct their business.
The California cases
Since January, at least two counties and five cities have filed lawsuits challenging the constitutionality of Trump's executive order, including the city and county of San Francisco, Santa Clara County and the city of Richmond in California. Seattle also filed a lawsuit, as did the cities of Chelsea and Lawrence, MA, jointly.
The counties argue that the executive order violates the separation of powers doctrine, is overbroad and coercive and violates the Fifth Amendment's Due Process Clause.
In April, 34 cities across the country, from West Hollywood to to Albany, NY, filed an amicus brief in the Santa Clara case, arguing that the executive order violates the Tenth Amendment, is unconstitutionally vague and violates procedural due process.
A federal judge granted a preliminary injunction later that month in two of the Bay Area lawsuits, the San Francisco and Santa Clara cases, blocking the federal government from withholding funding from jurisdictions it deems "sanctuary cities" out of compliance with federal immigration law. U.S. District Judge William Orrick said that the president cannot set new conditions on congressionally approved spending and, even if he could, they could not be aimed at coercing the states into complying with federal immigration law.
"Federal funding that bears no meaningful relationship to immigration enforcement cannot be threatened merely because a jurisdiction chooses an immigration enforcement strategy of which the president disapproves," Orrick said.
At issue in the judge's order is Section 9(a) of the executive order, which says that jurisdictions that don't communicate with federal immigration authorities are "not eligible to receive Federal grants, except as deemed necessary for law enforcement purposes." Government attorneys argued to the judge that the executive order only sought to address the three law enforcement grants, not other federal money doled out to states.
Orrick said that argument "renders the Order toothless; the Government can already enforce these three grants by the terms of those grants and can enforce 8 U.S.C. 1373 to the extent legally possible under the terms of existing law." But he said that Section 9(a) "by its plain language" goes after all federal grants, not just the three law enforcement grants.
"And if there was doubt about the scope of the Order, the President and Attorney General have erased it with their public comments," Orrick wrote. "The President has called it 'a weapon' to use against jurisdictions that disagree with his  preferred policies of immigration enforcement, and his press secretary has reiterated that the President intends to ensure that 'counties and other institutions that remain sanctuary cities don't get federal government funding in compliance with the executive order.'"
The judge noted that the order "does nothing more than implement the effect of the Government's flawed interpretation of the Order" — in other words, the ability of the federal government to ensure jurisdictions receiving any of the three law enforcement grants are complying with the federal immigration law.
UNLV law Professor Michael Kagan described the Justice Department as being in a "trap" by virtue of the argument they made to the court.
"They've argued that the order is not a real threat, so cities don't have to run to court," said Kagan, who spoke with the Indy via Facebook message from Africa. "The court could say, 'OK, I'll take you at your word and lift the injunction.' But then, if the administration tries to act on the basis of the executive order, the court might feel lied to."
Nevertheless, the government attorneys are urging the court to dismiss the three Bay Area lawsuits, in part based on a late May memorandum issued by Sessions narrowing the scope of federal funding that could be stripped from local jurisdictions. Sessions wrote that the executive order only applies to federal grants administered by the Department of Justice or the Department of Homeland Security.
"Consistent with the Executive Order, statutory authority, and past practice, the Department of Justice will require jurisdictions applying for certain Department grants to certify their compliance with federal law, including 8 U.S.C. 1373, as a condition for receiving an award," Sessions wrote in the memo. "Any jurisdiction that fails to verify compliance with section 1373 will be ineligible to receive such awards."
The friend-of-the-court brief
On June 16, Nevada joined a 10-state coalition in filing a so-called amicus brief, supporting the federal government's motion to dismiss the Bay Area cases. Other states that signed onto the brief include Alabama, Arkansas, Louisiana, Michigan, Ohio, Oklahoma, South Carolina, Texas and West Virginia.
The brief argues that the executive order is narrow in scope — since it only relates to grants administered by the attorney general and secretary of the Department of Homeland Security — that restrictions can be placed on grantees in certain circumstances and that the order is not coercive since states voluntarily accept certain federal grant dollars.
It also argues that the 10 attorneys general who signed onto the brief "have an important interest in complying with federal immigration law"  and that sanctuary jurisdictions "undermine the rule of law and deprive law enforcement of the tools necessary for effective civil and criminal enforcement."
"Indeed, sanctuary jurisdictions can cause harm to neighboring States — even States that have no sanctuary jurisdictions — by making it easier for people who are not lawfully in this country, and who have committed civil or criminal offenses, to evade capture by law enforcement and to travel out-of-state," the brief states.
Laxalt's office said in a statement accompanying the release of the brief that the case was an "opportunity to remedy the threat" posed to Nevada by sanctuary cities in California.
"Sanctuary cities in California endanger Nevadans, especially given their close proximity to us," Laxalt said. "In some cases these cities refuse federal requests to temporarily detain illegal aliens with violent criminal histories and instead release these felons into communities that—under federal law—they have no right to be in. Nevada's Legislature, sheriffs and municipalities have wisely rejected such nonsensical policies, but Nevadans should not be the victims of such policies in other states. Opposition to this extreme form of a 'sanctuary city' is pro-immigrant and pro-safety, as safety is a leading concern of our immigrant communities."
A representative from Laxalt's office with knowledge of the amicus brief could not be reached this week to provide data showing that sanctuary cities in California directly endanger Nevadans and explain how dissolving the injunction would make the state safer.
Kagan said the brief argues "for very little of legal substance" but could be used to claim victory against sanctuary cities if the judge lifts the injunction.
"This is repackaging retreat as a victory," Kagan wrote. "And that's only if the judge actually lifts the injunction."
He also questioned one state blaming another state for an increase in crimes without producing data to back that claim up. Nationally, some studies have found that so-called sanctuary cities typically experience lower rates of all types of crime, including homicides.
Locally, Metro does not maintain any data about how many crimes are being committed in Nevada by people in the country without authorization who were previously arrested and released in California, Callaway said, noting that the attorney general's office had reached out to him requesting the same information. However, he did say that it is concerning that certain jurisdictions could be letting potentially violent individuals go even if federal authorities are providing written probable cause.
"I do think if some entity out there, some jurisdiction, has someone in their custody who ICE says, 'This person has a violent history, they're a priority for us to deport' for whatever reason and, for whatever reason, that city refuses to cooperate and they release that person back into the community, that is a public safety concern" Callaway said. "The concept of it is concerning to me."
He said it wasn't a "far stretch" to imagine that at least some people who are being released and not turned over to ICE in California could make their way to Nevada, noting that Metro has separately and generally seen an uptick in violent crime by individuals released in California due to sentencing reform.
But Callaway also noted the fine line Metro has to walk in ensuring that community members feel comfortable approaching police and reporting crimes regardless of their immigration status while also protecting public safety.
"There's the two extremes here, the extreme where if you don't cooperate we're going to withhold funding and money and grants and resources, which only makes things worse, and the other extreme where you can't cooperate, can't communicate and can't cooperate," Callaway said. "Somewhere in the middle there is the proper place to be on all of this."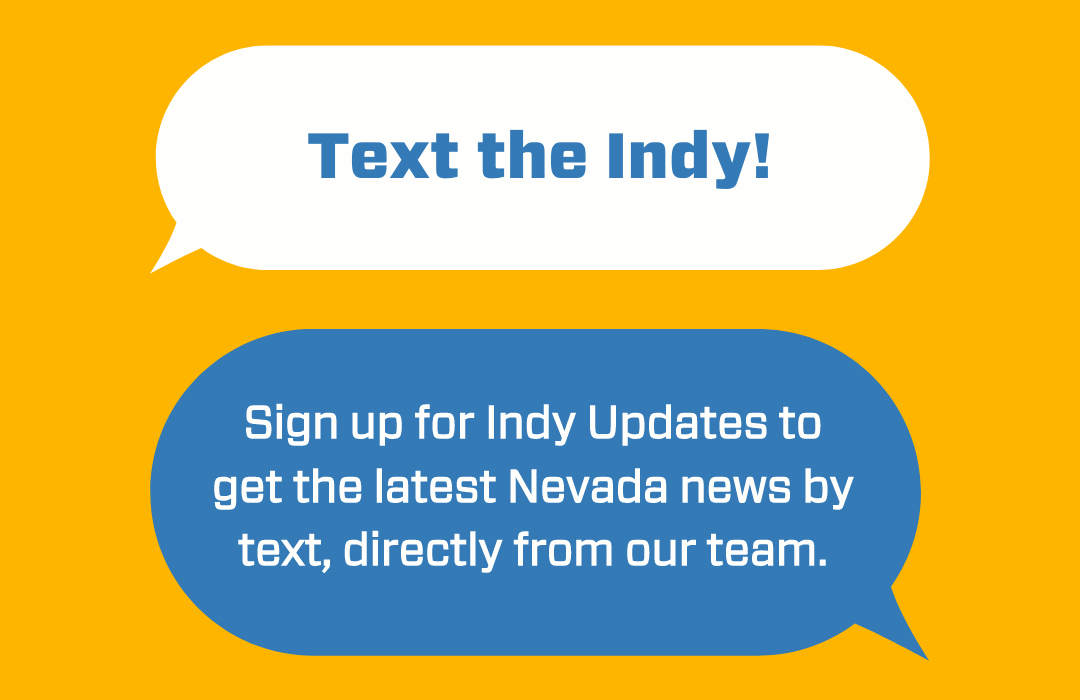 Featured Videos
Comment Policy (updated 4/20/2021): Please keep your comments civil. We reserve the right to delete comments or ban users who engage in personal attacks, use an excess of profanity, make verifiably false statements or are otherwise nasty. Comments that contain links must be approved by admin.