Clark County rejects 'sanctuary county' label in letter to Justice Department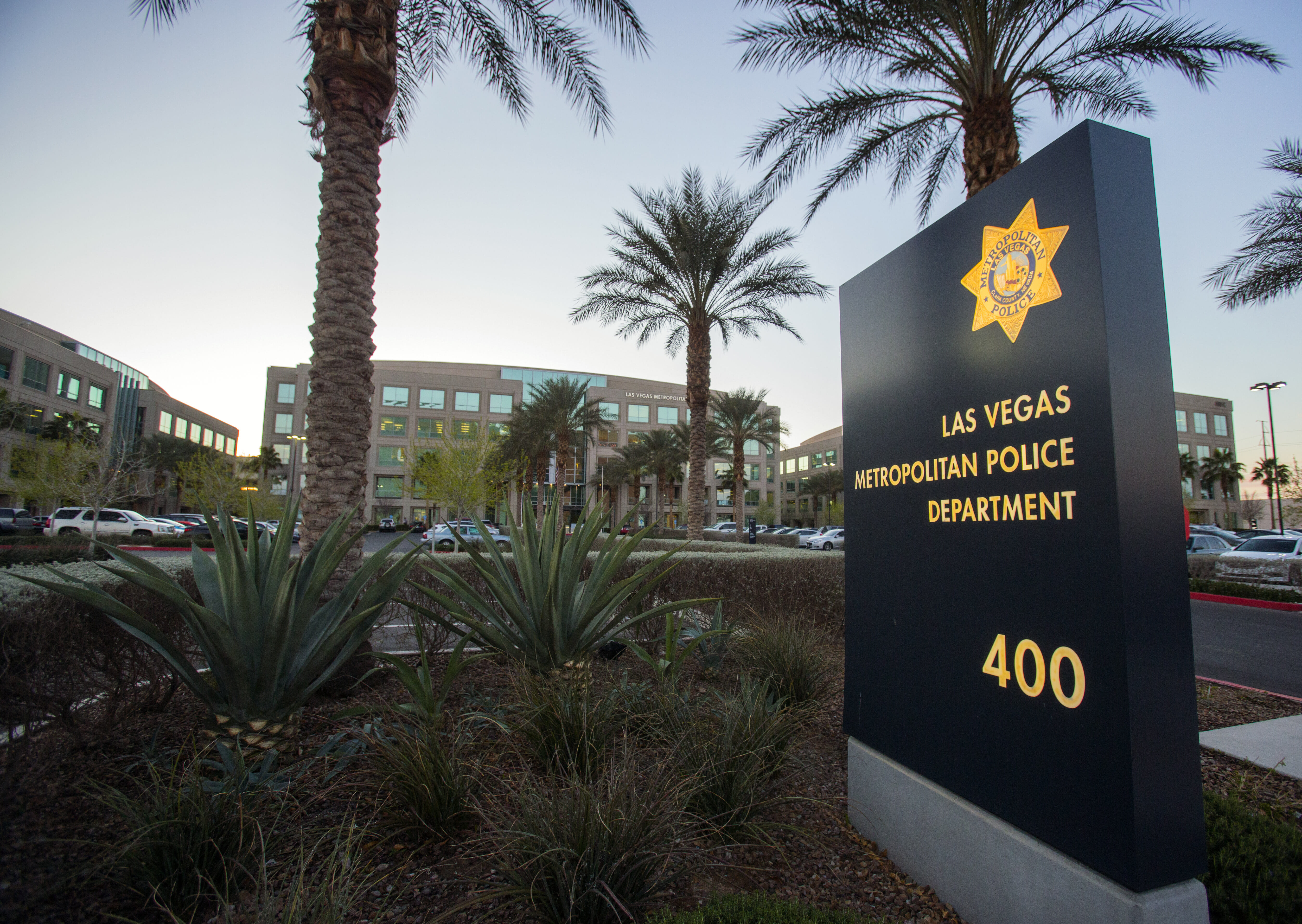 Clark County sharply rebuked the suggestion that the Las Vegas Metro Police Department is out of compliance with federal immigration laws and the county is acting as a so-called sanctuary jurisdiction in a letter late last month to the U.S. Department of Justice.
The county attorney wrote in a May 30 letter, obtained by The Nevada Independent, that the department's law enforcement and detention activities are in compliance with federal law requiring communication between local law enforcement and immigration authorities and that there are "no impediments to the exchange of information regarding citizenship and immigration status" between federal, state and local entities in any practices and procedures of the county. The letter came in response to an April request from the Justice Department that the county provide proof it is following federal immigration laws or risk losing federal grant funding.
The department has sought to walk a fine line over the past few months amid efforts by President Donald Trump to mandate compliance with federal immigration authorities through a January executive order and attempts by Democratic lawmakers in Nevada to restrict the law enforcement's ability to cooperate with federal authorities or inquire about individuals' immigration status. Officials have maintained that they want to strike a balance between protecting public safety and ensuring all members of the community feel comfortable coming forward to report crimes.
Plus, Metro has raised concerns that any "sanctuary" label could jeopardize the federal funding they receive from the Justice Department, about $9 million annually out of a $550 million budget for fiscal year 2016-17. Those grants include the Edward Byrne Memorial Justice Assistance Grant (JAG), which goes toward a host of state and local law enforcement expenses, and the State Criminal Alien Assistance Program (SCAAP), which reimburses state and local governments for the costs of incarcerating immigrants in the country without authorization.
In a May 8 legal opinion attached to the letter, Metro said that neither the state of Nevada, Clark County nor the city of Las Vegas has enacted any law restricting the department from communicating with Immigration, Customs and Enforcement (ICE) officials about any individual's citizenship status.
Federal law, 8 U.S.C. 1373, bars any federal, state or local government entity from restricting or otherwise prohibiting any government entity or official from sending information to or receiving information from federal immigration authorities about a person's immigration status. Compliance with the statute is a condition of the two Justice Department grants Metro receives.
The legal opinion also states that no official has enacted any policies restricting the department or its employees from communication with federal immigration authorities. It notes that the department actively participates in immigration-related activities through its 287(g) agreement with ICE, which actually allows certain Metro police officers to carry out certain federal immigration duties.
"LVMPD, as law enforcement for Las Vegas, Nevada and Clark County, Nevada … is in compliance with 8 U.S.C. 1373," Metro general counsel Liesel Freedman wrote in the opinion. "LVMPD is not subject to any law that restrict it or its employees from sending to, or receiving from, ICE information regarding the citizenship or immigration status, lawful or unlawful, of any individual. Likewise, LVMPD policies and procedures are in compliance with 8 U.S.C. 1373. In fact, LVMPD partners with ICE in a jail-based MOA wherein LVMPD officers are deputized to carry out specific immigration officer duties."
The department attached a copy of its standard operating procedure for detaining immigrants under the 287(g) program and its policy regarding immigration violations, documents that it says demonstrate compliance with federal law.
The standard operating procedures specify that Metro's 287(g) officers will screen all arrestees who claim they are born in a foreign country, are booked into the facility as a Jane or John Doe, claim they are not U.S. citizens or don't claim a place of birth, along with those who are found to have ICE Alien Identification Numbers in their records. It states that officers will conduct interviews only based on those criteria, not solely based on their race or language spoken.
The procedures also require officers to only interview people who are booked into the Clark County Detention Center for probable cause charges, charges related to arrest warrants, charges for which the person is remanded to the detention center's custody and bench warrant charges, as well as those transported for certain citations.
The immigration violation policy document, meanwhile, spells out step-by-step instructions for how an arresting officer or investigating officer should address a person that may be deportable, how an immigration detainer is placed on a person by 287(g) staff and how ICE is notified before the person is released on a local charge.
The county's response to the Justice Department also includes copies of every memorandum of understanding between ICE and Metro regarding the department's 287(g) program, including an addendum signed by the department in April. The document removes language allowing Metro to detain individuals specifically based on a "Request for Voluntary Action" or "Request for Voluntary Transfer" form issued by a 287(g) officer, instead stating that individuals can only be held based by an immigration detainer issued in accordance with a certain federal regulation.
ICE had listed Metro as an uncooperative agency in two "Declined Detainer Outcome" reports earlier this year based on a 2014 policy put in place by then-Sheriff Doug Gillespie, who said the department would no longer detain individuals solely based on a federal immigration detainer. The department made the policy shift to not honor ICE requests without a judicial determination of probable cause or warrant from a judicial officer in the wake of a federal court ruling that an Oregon county had violated a woman's Fourth Amendment rights by holding her without probable cause.
Metro made similar arguments against the non-cooperative label back in April on the same grounds, notably, because it is one of 37 law enforcement agencies out of 18,000 across the country that actively participates in immigration activities through its 287(g) agreement with ICE. The department also recently changed its policy in January to hold individuals for 48 hours, as long as federal officials provide them with a form with written probable cause, which the department's counsel believes satisfies the constitutional concerns.
Clark County was one of nine jurisdictions that received letters from the Justice Department asking for proof of compliance with federal immigration laws. Other recipients included the California Board of State and Community Corrections, the Chicago Police Department and the New York City Mayor's Office of Criminal Justice.
Clark County letter to U.S. Department of Justice by Megan Messerly on Scribd
Photo: Las Vegas Metropolitan Police Department, 400 Martin Luther King Jr. Drive, is seen Friday, Feb. 24, 2017. Jeff Scheid/The Nevada Independent @jeffscheid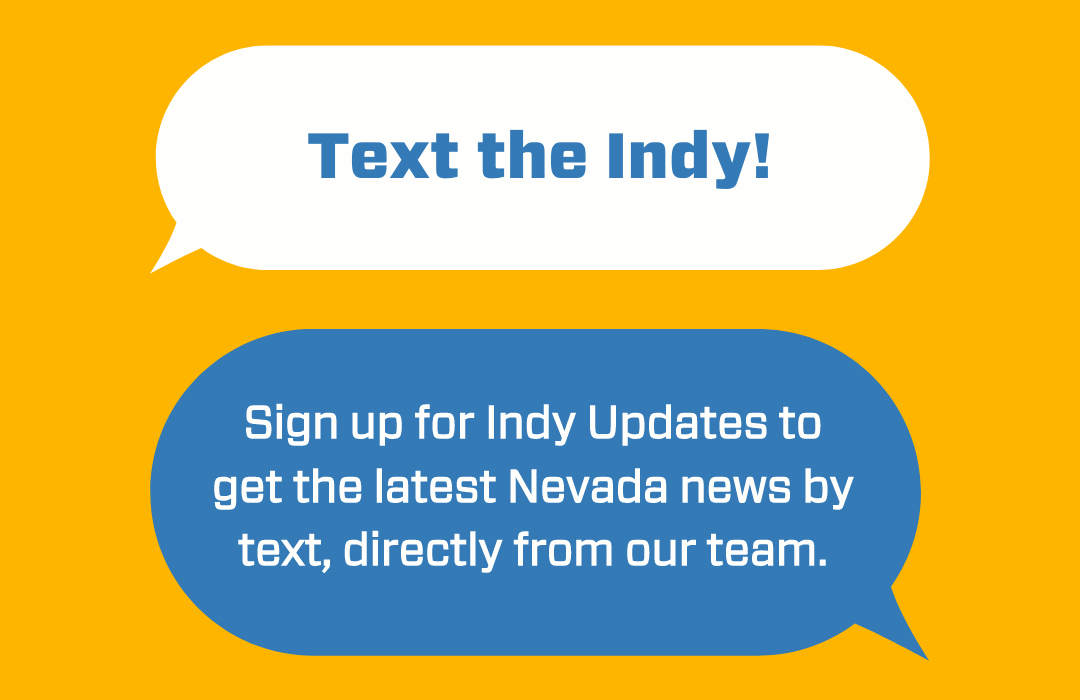 Featured Videos
Comment Policy (updated 4/20/2021): Please keep your comments civil. We reserve the right to delete comments or ban users who engage in personal attacks, use an excess of profanity, make verifiably false statements or are otherwise nasty. Comments that contain links must be approved by admin.