Assembly committee advances bill to limit police collaboration with immigration enforcement officials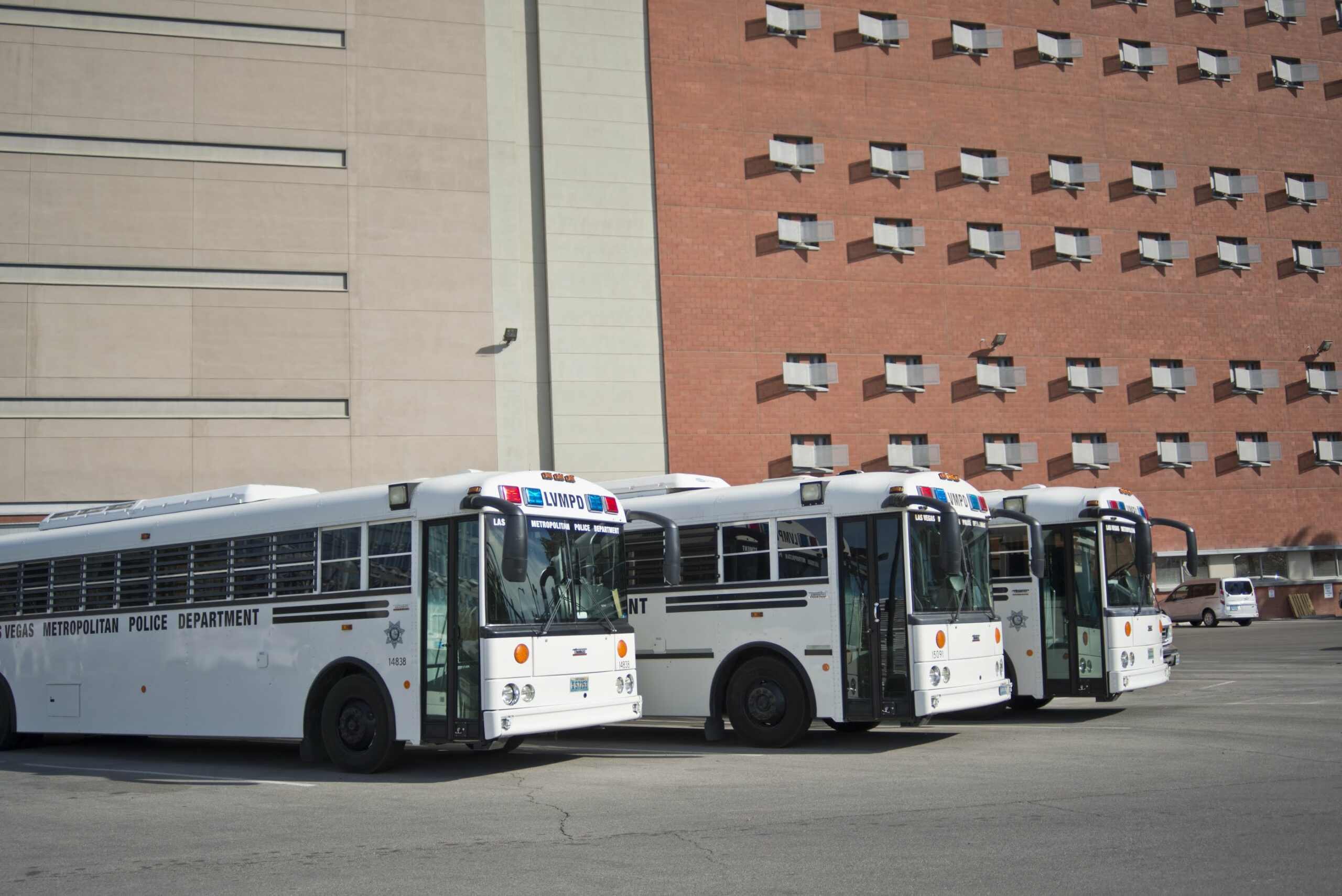 A legislative committee voted on party lines Wednesday to limit local police cooperation with federal immigration authorities after hearing stories of families affected by deportations, including a 13-year-old boy who became suicidal during his father's monthslong stay in immigration detention.
The Assembly Government Affairs Committee voted 8-5 to advance AB376, sponsored by Assemblywoman Selena Torres (D-Las Vegas), which — among other things — bars law enforcement from detaining a person at the request of immigration authorities unless there is a warrant for that person and requires police to warn people that their answers to questions about their birthplace could be used against them in deportation proceedings.
"Federal government agencies should not be allowed to commandeer our state's scarce public safety resources," Torres said. "Studies also show that misuse of local resources for federal immigration enforcement has a negative effect on reporting for both victims and witnesses of crime."
The bill, which also declares that it is not the primary purpose of local law enforcement to enforce civil federal immigration law, is part of a long struggle between immigrant advocates and police agencies over practices such as jails holding inmates longer than they otherwise would in order to give immigration officials a chance to take custody of them.
While some agencies have dropped formal 287(g) partnerships with the federal government, activists say less-formal collaboration still happens and can turn arrests for minor infractions into life-altering, family-splitting deportations.
That's what Jennifer Antonio testified happened to her husband, an undocumented immigrant, in August 2019. She said her then-11-year-old son Ethan has ADHD and tried to run away during a behavioral episode; when her husband grabbed the boy's jacket to stop him, someone called the police and both the boy and her husband were arrested.
The boy was released to his mother shortly after, but Antonio's husband was detained for nine months and authorities said she could not bail him out because he was on an immigration hold. With less supervision, Ethan started acting out, becoming depressed and even attempting suicide.
"My father got out of immigration three days before my birthday, and that was the best present that I could have ever had," Ethan testified. "Now he is home, and I feel better, but we still live in fear that they will come for my father. Please stop taking people from their families. It's not right."
Opponents, however, questioned whether the bill would prevent authorities from catching dangerous criminals who have violated immigration laws. Assemblywoman Annie Black (R-Mesquite) pointed to a news article about the arrest of two Yemeni men apprehended by the Border Patrol who had been on a terror watch list and asked if the bill would prevent local police from helping bring them into custody.
"There's nothing preventing ICE from doing their job," Torres replied. "Additionally, in the legislation it's abundantly clear that if there is a federal warrant, they can still detain those individuals and they would be transferred into ICE custody."
The bill would bar state and local law enforcement from using agency money or personnel to investigate, question or arrest people for immigration enforcement purposes, and specifies that police should not detain someone solely for the purpose of determining their immigration status. It also bars local agencies from allowing federal immigration officials to question inmates in local custody about noncriminal matters unless the interview is voluntary or backed by a court order.
Police agencies opposed the bill, raising a litany of issues with the language. Chuck Callaway, lobbyist for the Las Vegas Metropolitan Police Department, said that asking arrestees about their birthplace is legitimate because police have to notify certain countries such as China and Saudi Arabia when their citizens are arrested.
He said the measure also would prevent jail personnel from answering questions from Immigration and Customs Enforcement (ICE) about when an inmate was going to be released if federal authorities wanted to detain someone exiting the jail. Eric Spratley of the Nevada Sheriffs and Chiefs Association added that the Miranda rights-style disclosure the bill requires to alert inmates that any answers they provide could be used for immigration enforcement will make inmates distrustful.
"It will make people we are coming in contact with feel like we are now partnered for immigration purposes, and further widen this racial divide that law enforcement is actively trying to repair," he said.
Members of the public opposing the bill said it would give Nevada a reputation as a "sanctuary state" that could repel tourists and invite crime.
"Bills like AB376 invite people to break our laws at the expense of our most vulnerable Nevada citizens," Nevada Republican Party Chairman Michael McDonald said in written comments. "The United States of America is a land of laws and we ask that this committee respect our country enough to abide by the existing laws already in place."
But supporters argued that striking a clearer divide between local police and federal immigration enforcement officers would build trust and create a safer community. Liz Ortenburger, CEO of the nonprofit Safe Nest dedicated to victims of domestic violence, said fear of deportation prevents victims from calling the police or seeking a restraining order.
"We also see in the eyes of many of our victims the fear of being deported and taken away from their children, and leaving their children unsupervised at the hands of a batterer," she said. "All of this creates more abuse, more cycles, more traumatized children, and more generational violence in our community."
Education advocates testified that the bill could ease anxiety among children with undocumented parents and help them focus on school. The bill specifically prevents school police from inquiring about or collecting information about a person's immigration status or birthplace.
Sylvia Lazos, a professor at UNLV's Boyd School of Law, noted that close to half of the students in the Clark County School District have one or more immigrant parents, and some of those are undocumented.
"When a parent is deported, the children who are left behind are traumatized, not knowing why their parents abandoned them, fearful that no one will take care for them," she wrote. "Exactly what is the Southern Nevada community gaining from such policies?"
A less controversial element of the bill, which was dubbed the Keep Nevada Working Act, establishes a task force affiliated with the lieutenant governor's office and the Office for New Americans that would explore ways to attract and retain immigrant-owned businesses. The group would conduct research and submit recommendations to the Legislature about developing small businesses and maintaining stability in the agricultural workforce, which is made up predominantly of immigrants.
"Creating the task force will assist our state in continuing to attract and retain a talented workforce, including entrepreneurs and small businesses, to create jobs and prosperity," said Lt. Gov. Kate Marshall, a Democrat.
The hearing and vote were the first steps for the bill, which now heads to the Assembly for a possible vote.
The Nevada Independent is raising $200,000 by Dec. 31 to support coverage of the 2024 election.
Tax-deductible donations from readers like you fund this critical work.
If you give today,your donation will be matched dollar-for-dollar.
Give + Get Matched
Featured Videos