Backers of Republican-led recall effort fail to submit enough signatures to recall Farley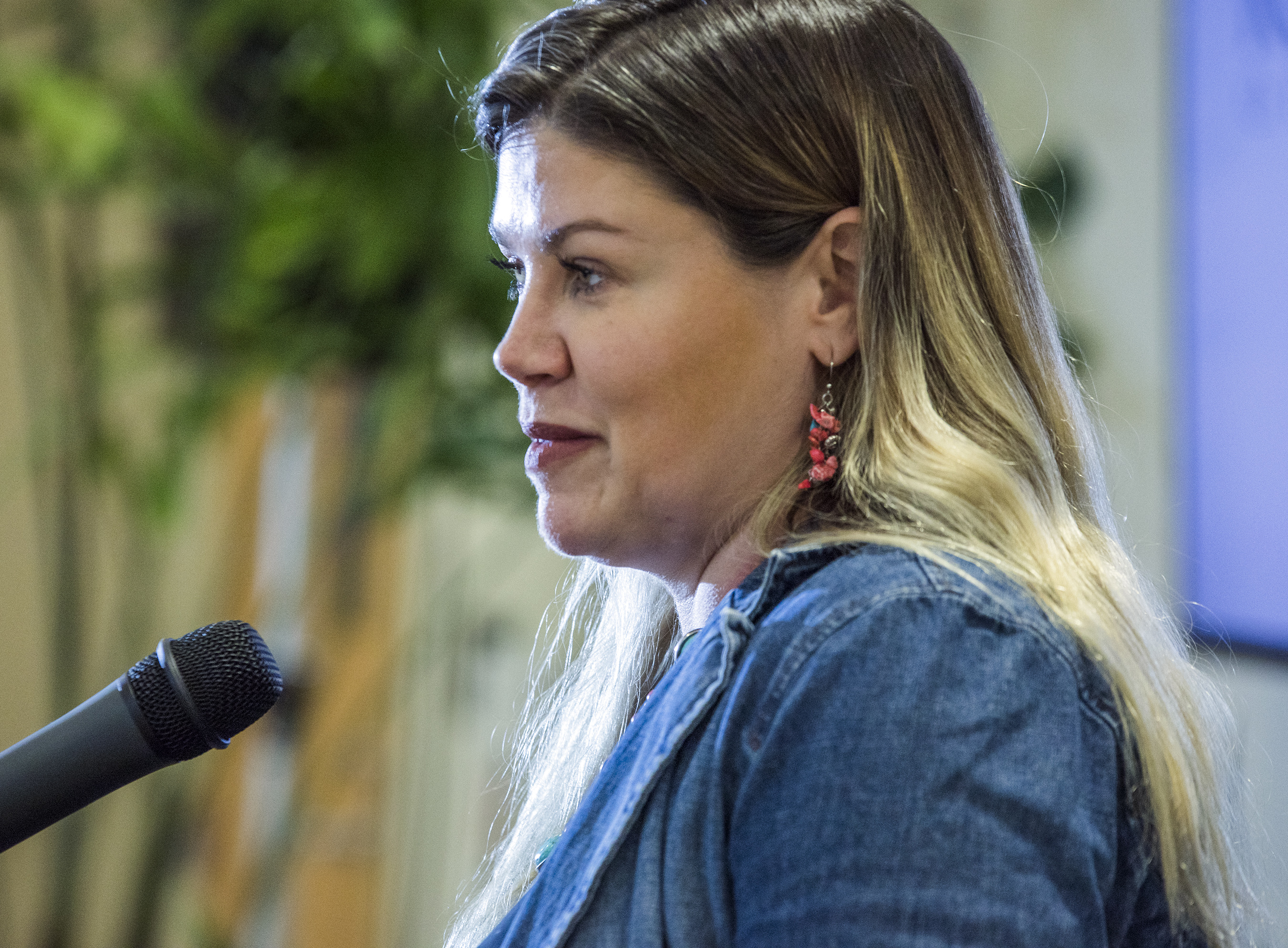 Supporters of an effort to recall Independent state Sen. Patricia Farley turned in less than a third of the signatures needed to qualify for a special election, election officials confirmed The Nevada Independent.
Backers of the recall effort turned in 2,056 signatures Thursday morning, far short of the 7,342 signatures needed from residents from Farley's state senate district confirmed to have cast ballots in the 2014 election in order to qualify. Shortly after recall supports began circulating the recall petition in mid-August, Farley — elected as a Republican in 2014 but switched parties and began caucusing with Senate Democrats in 2017 — announced that she would not seek re-election next year.
The Republican-backed recall effort aims to flip control of the Democrat-controlled Senate ahead of the 2018 election and, looking further ahead, before the new redistricting lines are drawn in 2021. Republicans are unlikely to win any of the Democrat-held Senate seats that are up for election next year since they are overwhelmingly Democratic districts.
In a brief interview on Thursday, Farley said she was relieved and surprised that the recall effort didn't qualify, and was pleased that the "super wrong" process wasn't successful.
"I'm glad to see that a destructive plan targeted at taking voters rights away was stopped, and somebody who had really bad intentions about buying elections wasn't successful in this one," she said. "The amount of money and ridiculousness and garbage politics is I think in it's lowest point in Nevada."
Signatures to recall Democratic Sen. Joyce Woodhouse from office were verified by the secretary of state's office on Friday evening, though Nevada Democrats have asked a judge to halt the recall pending a constitutional challenge to the state's recall laws. Attorneys representing the Democrats, including former Hillary Clinton campaign attorney Marc Elias, allege the laws violate the First and Fourteenth Amendments and deny and burden the right to vote of residents in the three senate districts, among other challenges.
Democrats said Wednesday that their review of the petitions to recall Woodhouse has revealed thousands of signatures that are "clearly ineligible" and that hundreds more petition signers are now asking the secretary of state to remove their name from the recall petition, either because they were misled by signature gatherers, believe the election isn't a good use of taxpayer money or do not remember signing the petition. Documents to remove signatures from the petitions are due to the secretary of state's office by Monday.
Petitions to recall a third member of the Senate Democratic caucus, Sen. Nicole Cannizzaro, are due on Tuesday. Recall backers need to submit more than 14,975 signatures to recall the freshman senator from office.
Bradley Schrager, the former state Democratic Party general counsel and one of the attorneys requesting a preliminary injunction to block the recall elections, said Thursday that the Farley effort was an "embarrassing fraud upon the public."
Republican state Senate leader Michael Roberson recruited Farley for her successful 2014 run for office, but the pair later had a falling out over what Farley said was his unwillingness to accommodate her schedule as a single mother. Farley registered as a nonpartisan before the 2017 legislative session and caucused with the Democrats.
Roberson has been a vocal proponent of the recalls, pointing to legislation on criminal justice reform, property taxes and immigration sponsored by Democrats during the last legislative session as grounds for them to be removed from office.
"After witnessing the most pro-felon, anti-jobs agenda in state history pushed by Senate Democrats, I believe all 11 current members of the Senate Democratic Caucus should be forced to stand for recall elections," Roberson wrote in a recent op-ed for the Las Vegas Review-Journal.
Farley has described the recall as a "stunt" and said her decision to not seek re-election boiled down to spending more time with her children and their cousins.
"In general I think it's gutter politics at it's best," she told The Nevada Independent in August. "I think when you have a party that lacks a substantive policy agenda, and the inability to communicate, with the middle party and their voters, the only opportunity they have is to do politics. The nation is tired of it, and Nevada is tired of it."
Farley represents District 8, which covers a western portion of the Las Vegas Valley, including parts of Summerlin. Former Republican state Sen. Elizabeth Halseth has already announced her intentions to run for the seat.
Raw Count- Recall Petition Patricia Farley Senate District 8 by Riley Snyder on Scribd
Updated at 11:54 a.m. to include official confirmation of the signatures received by Clark County election officials. Updated at 3:30 p.m. to correct the number of signatures required to qualify Farley and Cannizzaro recall petitions.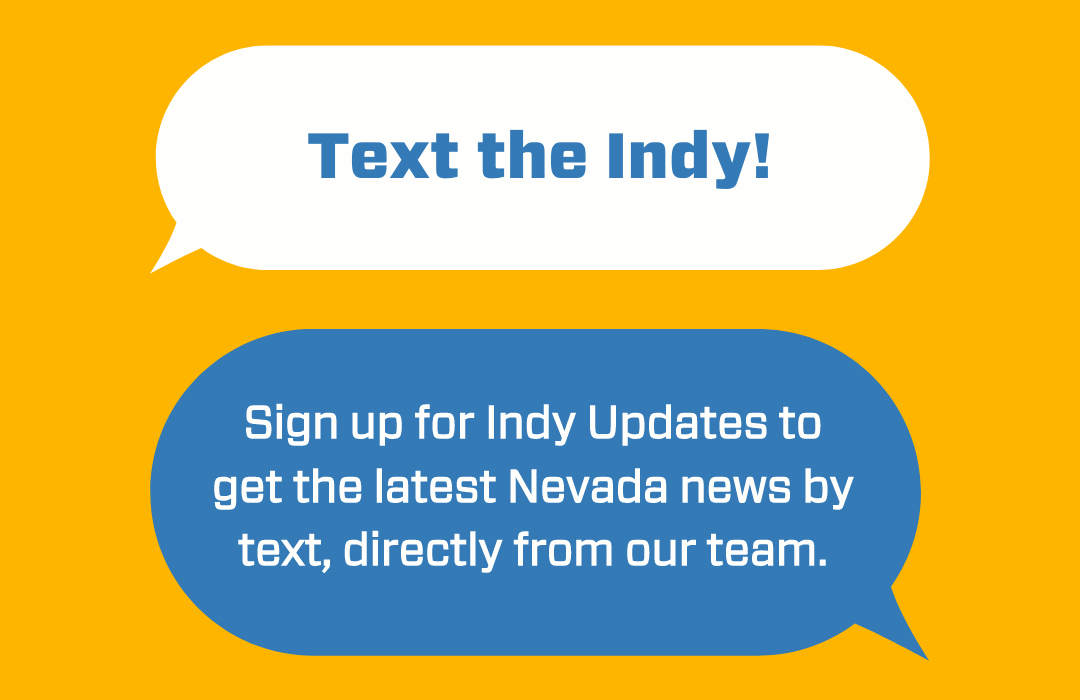 Featured Videos