Former Republican state senator who resigned during difficult divorce to run again in 2018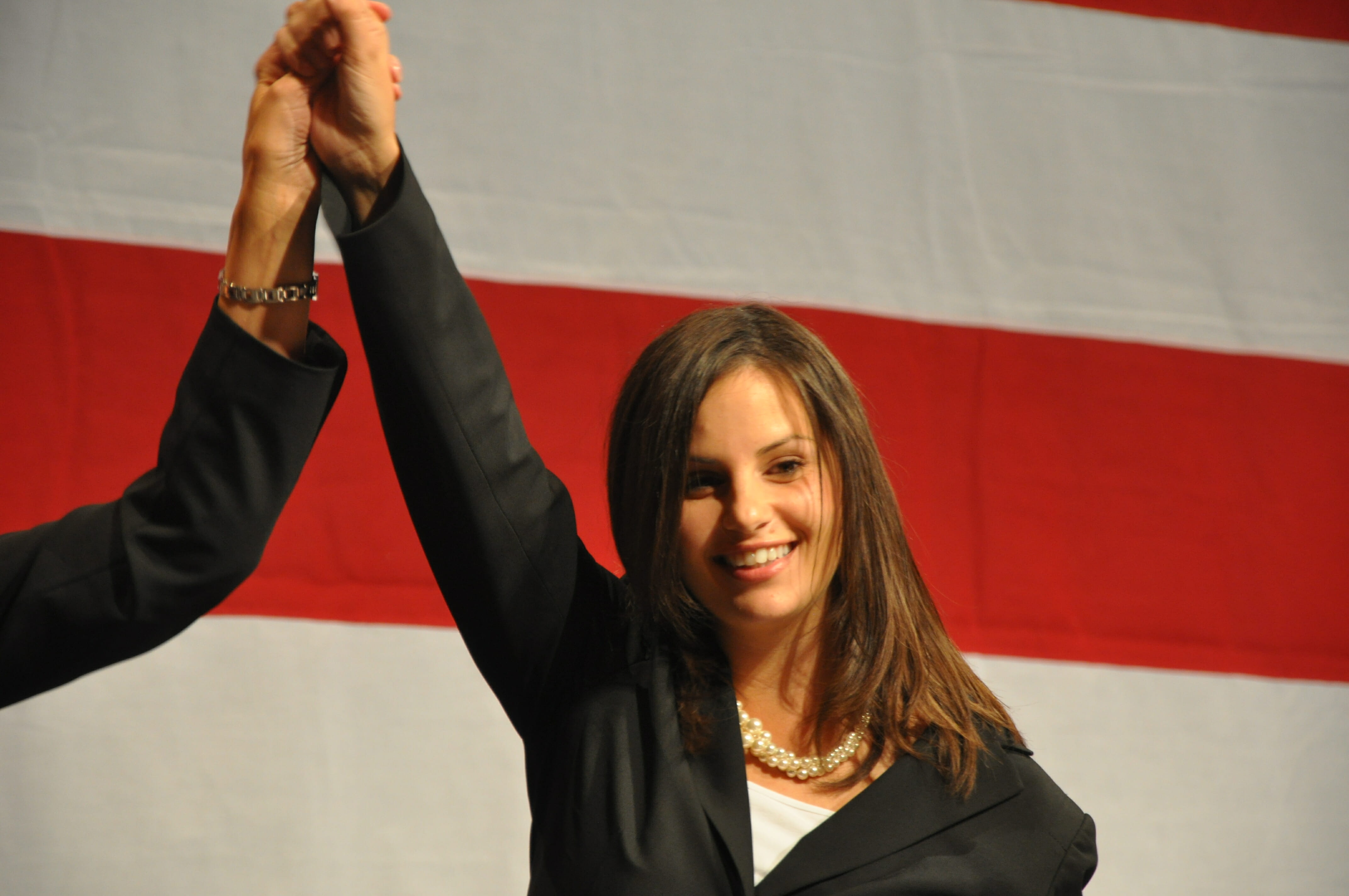 Former Republican state Sen. Elizabeth Halseth, who resigned from her seat after just a year in office amid a difficult divorce and months later posed for Maxim magazine, confirmed today to The Nevada Independent that she plans to run for state Senate in 2018.
The former state senator, who remarried since tendering her resignation to Gov. Brian Sandoval in 2012, will run under her legal name Elizabeth Helgelien in Senate District 8, an open seat represented by Independent Sen. Patricia Farley, who has said she will not seek re-election. Since leaving the Legislature, Helgelien said she has focused on being a mother, working as a realtor and paying attention behind the scenes to what's been happening politically.
"I'm a business owner and I'm a mother and hardworking, and I'm here to represent the people of my district and actually send somebody up to Carson City who is there to represent the people and not be in the political bubble," Helgelien said. "I had the courage to do the right thing. I'm here to finish what I started."
She said that education will be a significant focus of her campaign as a mother of three children, as will diversifying and growing the economy and women's issues. When elected in 2010, Halseth became the youngest woman elected to the state Senate at age 27.
In her resignation letter to Sandoval, Helgelien said she couldn't find a job in Nevada and had to leave the state because she was "regularly demonized by selfish partisans and a handful of reckless bloggers with personal agendas of salacious, unfounded personal attacks on me." Her colleagues had reported her missing from some committee meetings and said she hadn't returned their calls.
"I must focus my efforts completely as a mother and job seeker," she wrote. "I simply cannot provide the level of service to the residents of District 9 they are entitled to."
Her resignation came just a few months after Las Vegas police arrested her then-husband after a domestic violence incident involving her. He ended up pleading guilty to misdemeanor coercion and battery as part of a deal with prosecutors after he was indicted on two felony counts of coercion and battery and one misdemeanor count of open and gross lewdness.
After stepping down from the Legislature, Helgelien moved to Alaska, where she worked as a realtor, before returning to Las Vegas.
"A huge reason why I had to leave was because of everything that I went through previously, and now that I'm in a safe, more secure place, I'm back," Helgelien said.
Helgelien, 34, said that her current husband and her family are in a great place now and that her children actually encouraged her to run.
"My children have been asking me for so long when I'm going to be a senator again," Helgelien said.
Helgelien said she has reached out to Republican Senate Leader Michael Roberson about her bid for office but has not yet heard back from him. Two days before Helgelien resigned, Roberson pushed back against Democrats' complaints that the freshman state senator had missed a lot of meetings, saying she had "things going on in her life that have necessitated" it, and sought to pull a public discussion of her whereabouts from a Legislative Commission agenda.
As a state senator, Helgelien served on the Revenue, Transportation and Commerce, Labor and Energy committees.
A recall effort against Farley, who was elected in 2014 as a Republican but re-registered as a nonpartisan before the 2017 session, is currently underway. Backers of the recall effort hope to replace her with Jared Glover, and Helgelien said she has no plans to try to replace Farley in the recall election.
The Nevada Independent is raising $200,000 by Dec. 31 to support coverage of the 2024 election.
Tax-deductible donations from readers like you fund this critical work.
If you give today,your donation will be matched dollar-for-dollar.
Give + Get Matched
Featured Videos